6 Tips for Adding Adventure to Your Engagement Session
Hoping to jazz things up a bit? Remember, this season of your life is just a special as your wedding day, and only comes around once! Here are 6 ways to add adventure or a little extra 'oomph' to your engagement photos:
1. Location, location, location.
Any photographer worth their salt will be able to find something that works wherever you are, but why not add extra oompf to your shoot by choosing a stunning location? Settings like canyons, waterfalls, state parks, unique bridges, cityscapes, and busy downtowns with lots of colorful signs all make for epic engagement shoots!
And if you're wedding is going to be local – why not travel for your engagement session? Turn your engagement photos into an excuse to getaway for a long weekend – many photographers have travel options and believe me, it's totally worth it!
Some of my favorite locations include New York City, Southern California, Fort Myers or Tampa Florida, the mountains of Denver, and of course Arizona – especially in the winter months!
2. Bring your furry friend!
This isn't just for dog lovers, either. I'm 100% certain that you could bring any of your pets to your session and you'd totally have fun with it! To make this successful, ask a friend or family member to come along to the session and watch your pet when they aren't in the photos. That way, you can focus on looking natural and having fun without stressing about where your pet is, if they're safe, etc.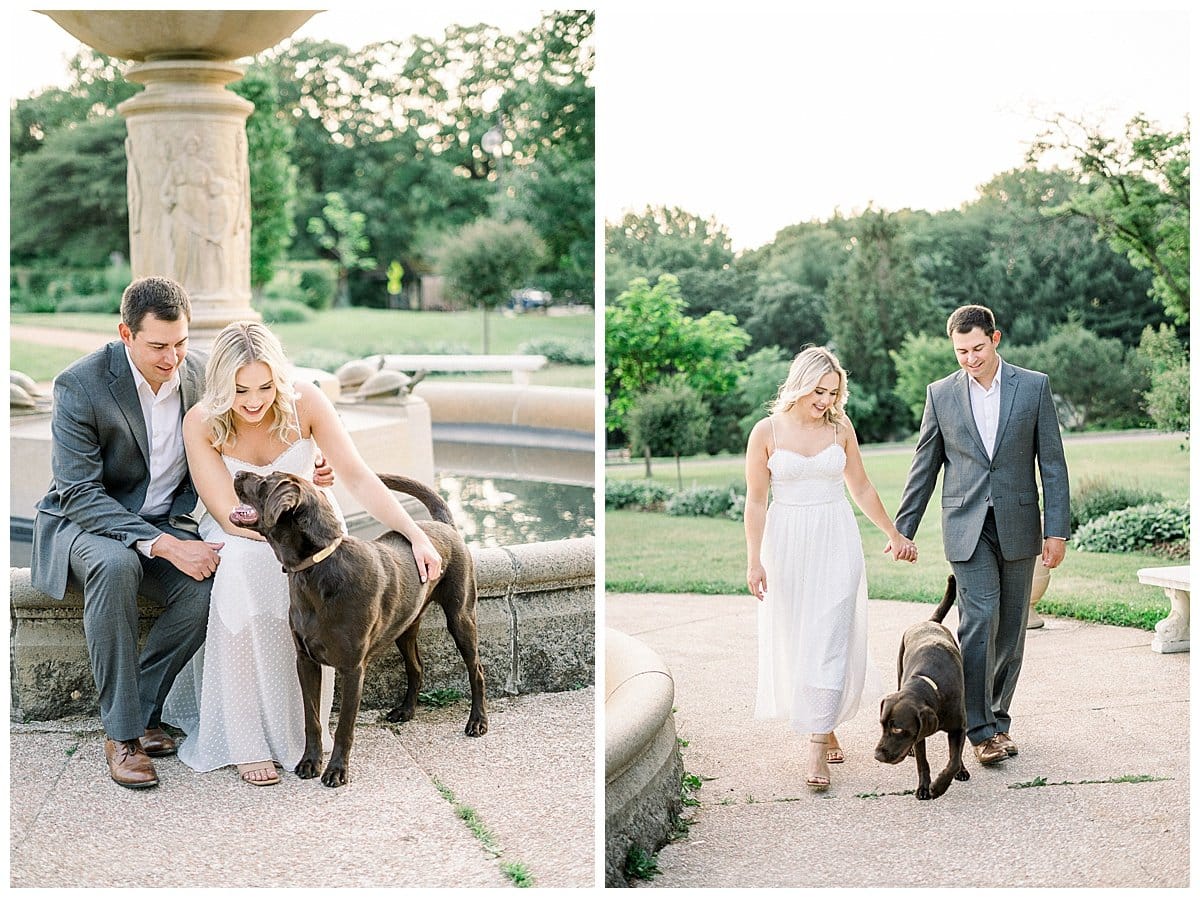 3. Do something unique to you as a couple.
Love beer? Head to your favorite pub or brewery for your images. The same goes for apple orchards, wineries or vineyards, canoeing sessions, merry-go-rounds, bookstores…if you love doing it as a couple, it's going to make your shoot epic because you'll look so natural and comfortable and probably have a heck of a time during the shoot!
Try thinking outside the box – going on a hike, visiting the zoo, or paintballing (insert 10 Things I Hate About You reference here) could be the perfect way to add something unique to your engagement session!
4. Embrace your inner foodie.
Ok, who doesn't love a romantic picnic in the park? Bringing pizza, ice cream, Chinese takeout, beer/wine/champagne…these are all wonderful props that can make you feel at ease, gives you something to do with your hands when you're feeling uncomfortable, and make your shoot super fun and cute.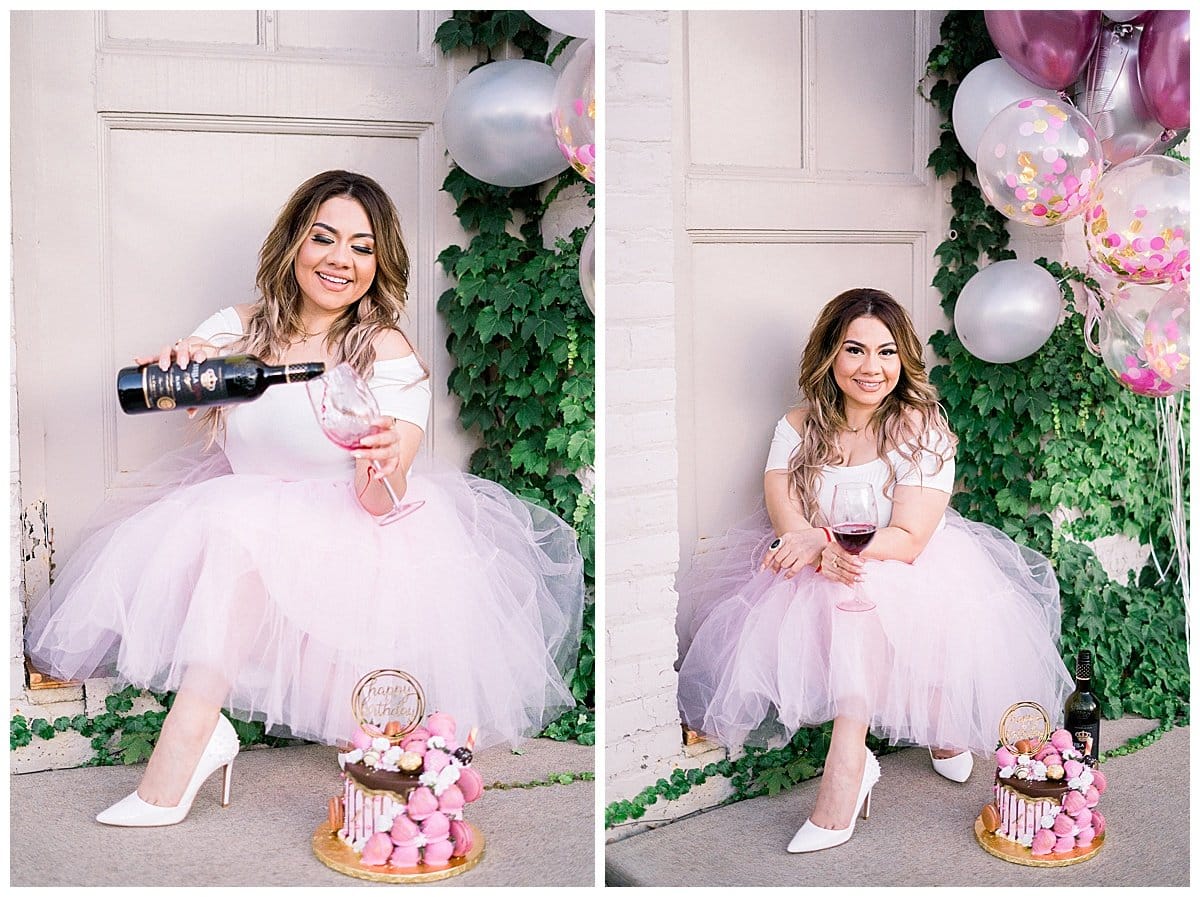 5. Switch up your outfits.
Many couples want more formal photos to hang on walls or frame for their grandparents, but also want unique images that showcase their personality or hobbies. If you fall into this camp, it might be worth asking your photographer about bringing different outfits to your shoot!
You can start with the more formal outfits, then switch to something that's more comfortable or that you can get dirty or wet in, etc.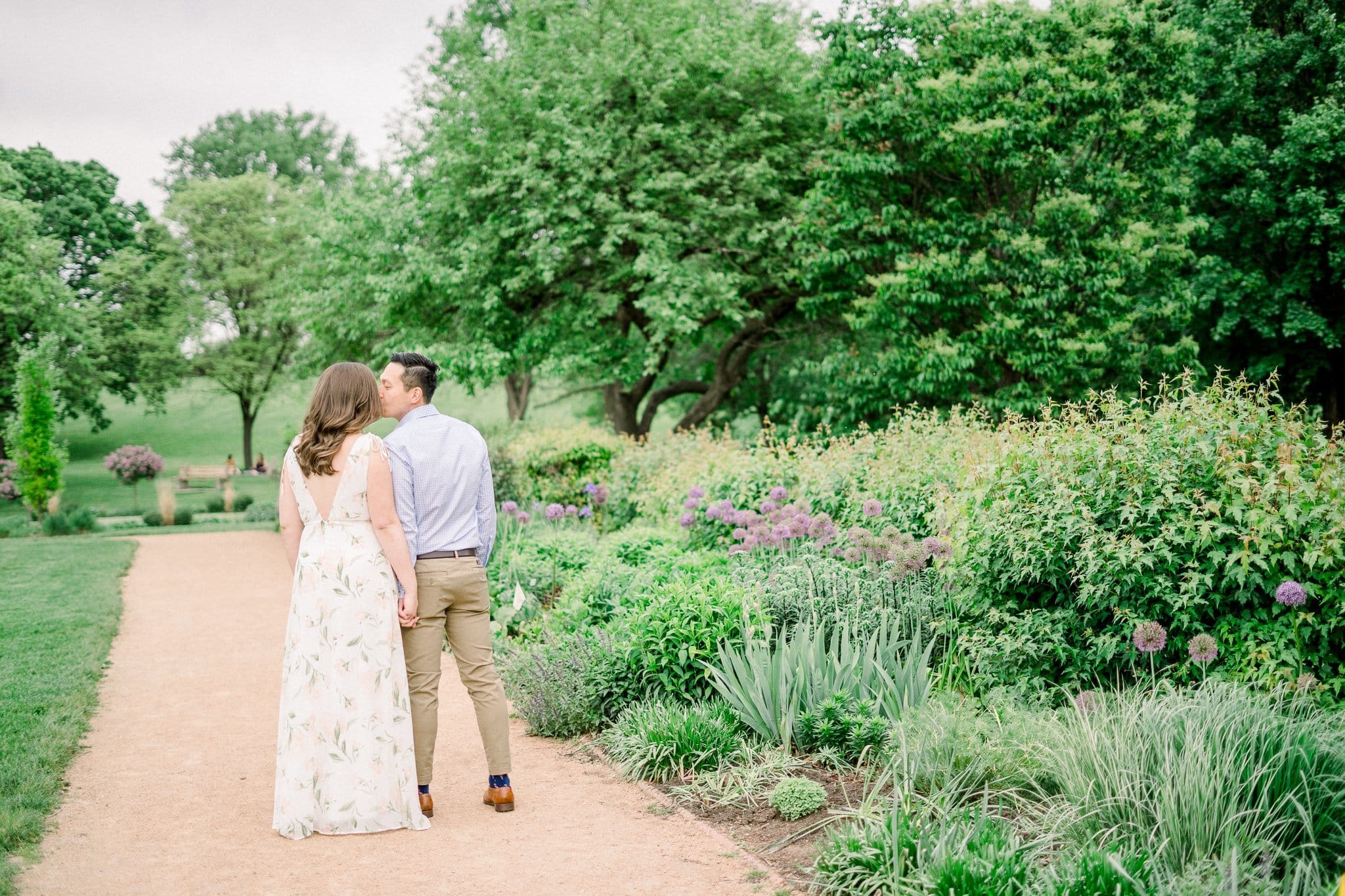 6. Work with props.
Props like bikes, food, umbrellas, canoes, signs, retro campers or cars, or anything you're passionate about can bring a unique element to your session! Just let your photographer know ahead of time so they can plan the session around whatever items you choose to bring.
Bonus easy ideas to add extra fun to your engagement session in the Minnesota and Wisconsin area:
Canoe around a lake (Como and Nokomis are great MN lakes with rentals available and aren't too large so you don't have to worry about waves)
Visit the first restaurant or venue of your first date
Have a beer or glass of wine at your favorite brewery
Have a snowball fight
Plan a picnic
Plan a shoot at the Minnesota State Fair (bonus shots on the Ferris wheel would be amazing!)
Visit the Como Zoo and Conservatory
Explore the Twin City Murals
Head to the North Shore for some epic Lake Superior shots!
Want extra ideas? I've got some great locations up my sleeve for the TC area. Message me here or on Instagram – I'd be happy to help!