How To Look Natural In Your Wedding Photos
Terrified of being in front of a camera on your wedding day? You're not alone! Most of us don't go through life with a professional photographer following us around, snapping photos of our every move. It would be weird if you DIDN'T find it uncomfortable at first!
Here's the thing: it's not nearly as hard as you think to get great, natural-looking photos on your wedding day. These are a few tips I've pulled together based on my experience as a bride and also as a wedding photographer: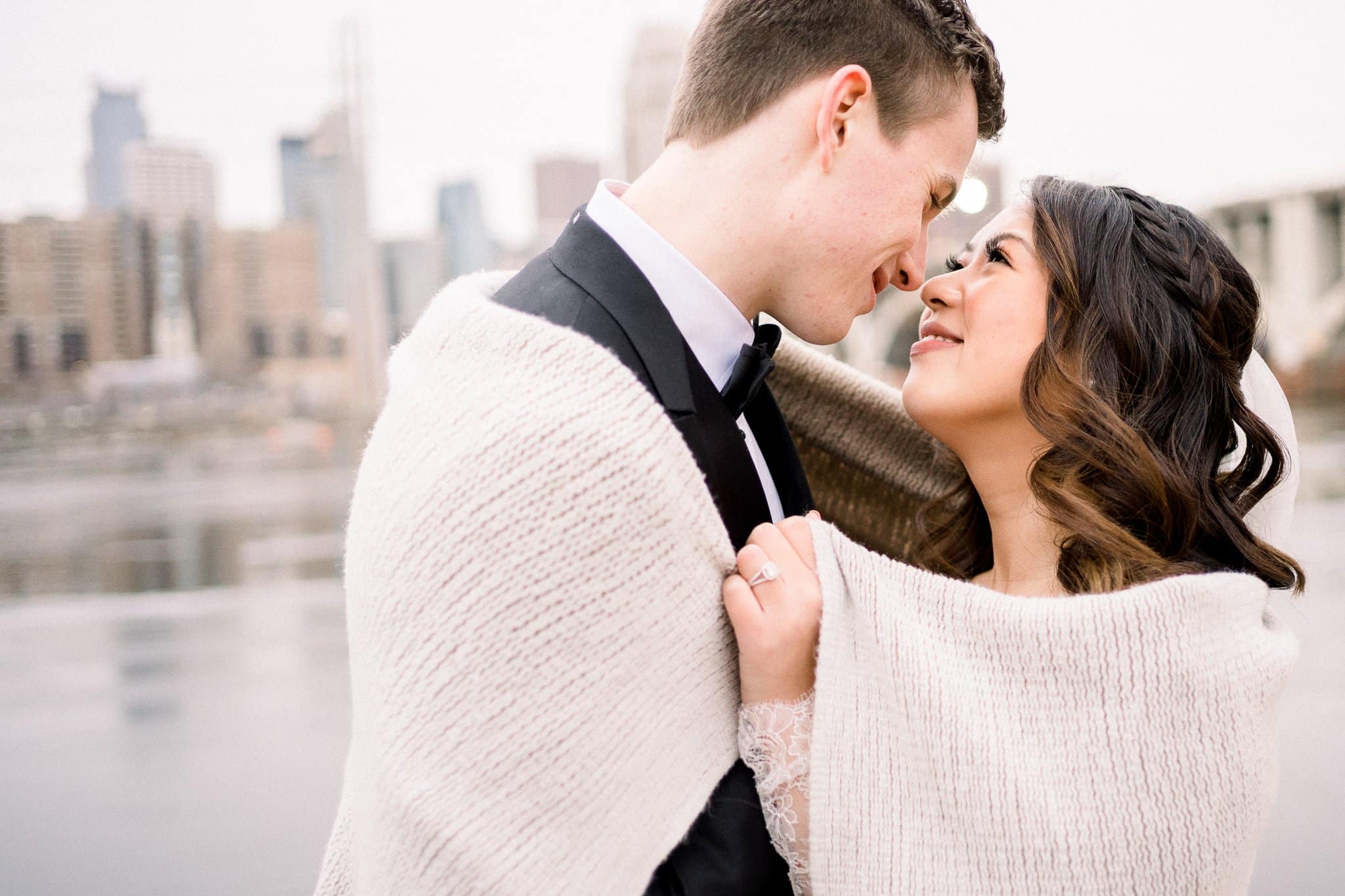 How to Look Natural In Your Wedding Photos
1. Find your favorite side. 
If you're like me, there's probably one side of your face you find more flattering (for me it's my right side).  Let your photographer know your preference – he or she will take this into consideration when posing you.
2. Smile – naturally. 
When you're feeling camera-shy, your smile can look forced – and you'll be able to tell later. If you're feeling nervous, ask the photographer to stop shooting for a minute, turn to your significant other, and take a moment to cuddle with them and remember what the day is about. 
Even as a photographer, I'll be the first to tell you that today is NOT about the photos – or the cake, or the dress, or even really the ceremony. It's about the two of you and creating memories that you'll cherish forever. Taking a moment to remember that and look into the eyes of the person you love most can help ground you. You're going to spend the rest of your life with this person, and if that's not a reason to smile, I don't know what is!
The best way to get a natural smile going is to be a little goofy or even fake a laugh (more on this next). Some playful banter with your spouse or the wedding party, a well-timed splash during your engagement session…you get the idea: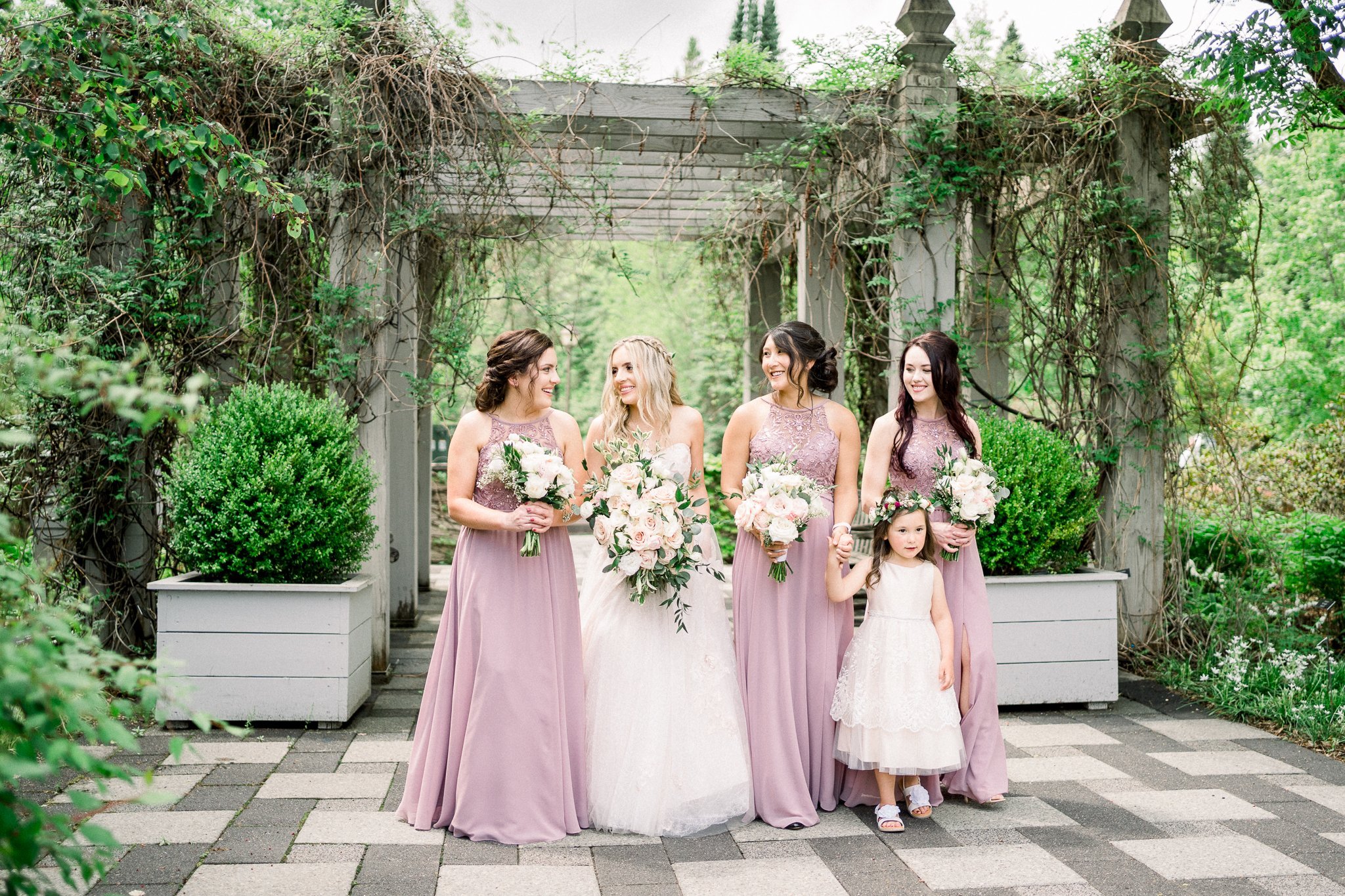 3. Don't be afraid of the fake laugh. 
If you're struggling to get comfortable, try doing a few fake laughs. It sounds weird, but even a forced laugh will look great on camera (while a fake smile will NOT.) Plus, you'll probably get the people around you to start real laughing at your fake laugh, which will likely get you laughing…it's the best domino effect. 
If you want to nerd out a bit, check out this article by Science Daily explaining how laughter releases endorphins and has pleasurable and calming effects on your brain. Gotta love science!
4. Think about your chin.
Couldn't have a blog post about posing without talking about chins, amirite? You're hearing this from the QUEEN of the multi-chin. It's actually my go-to face when I want to make my husband laugh – works every time because I have SO. MANY. CHINS.
There's no need to stick your chin out – just take a deep breath and relax. Your shoulders will naturally pull back, your neck (and chin) will relax, and your head will tilt slightly forward, which will eliminate any extra creases.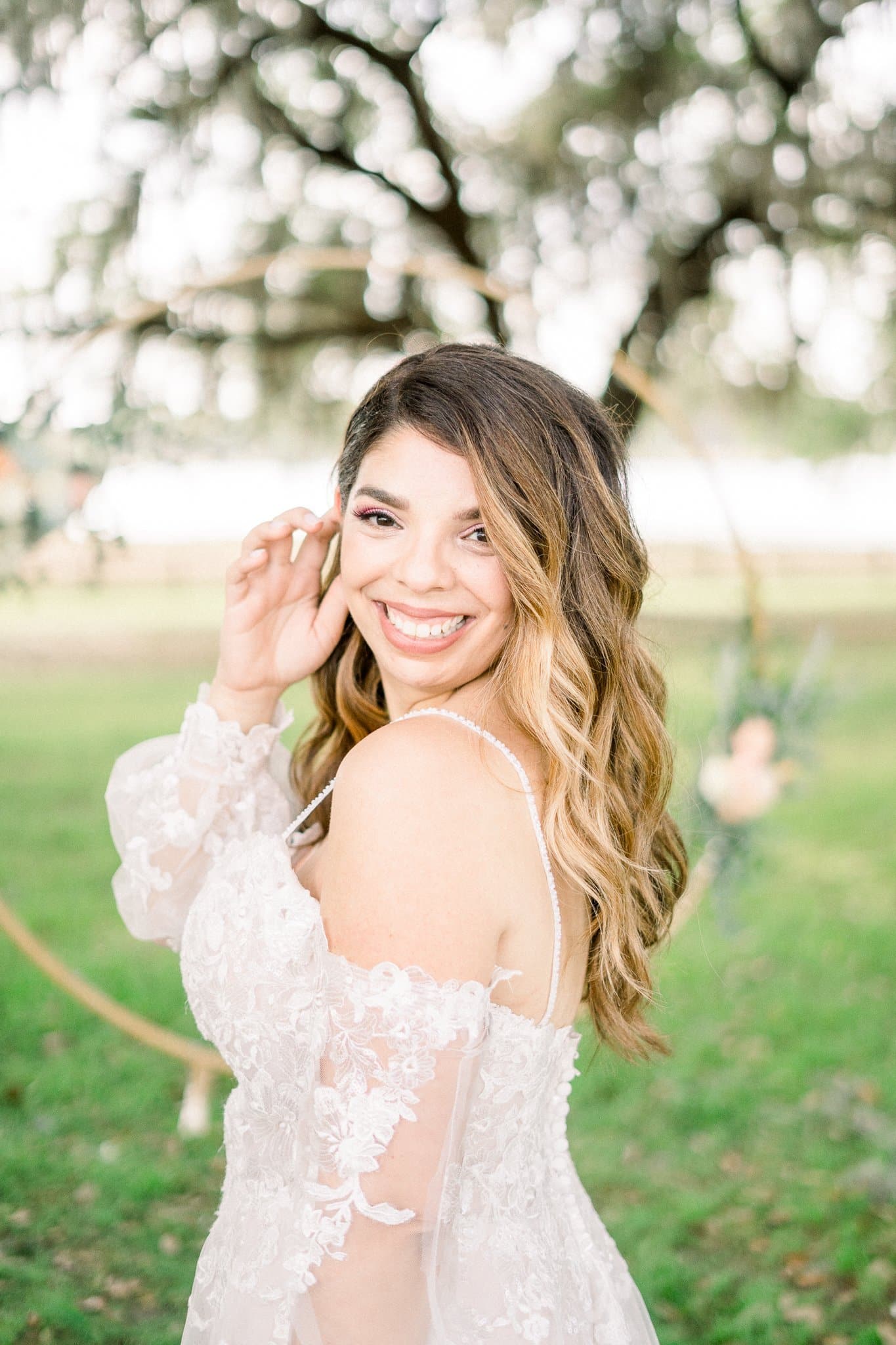 5. Smile with your eyes.
Thank you, Tyra Banks. (Watch Tyra hilariously demonstrate this here). But it really does work! 'Smizing' will make your eyes pop on the no-smiling shots and helps you relax your face and soften the corners of your mouth. Try it a few times and you'll see what I mean: Stare blankly at the wall for a few seconds, then cheese it up with your eyeballs. Did you feel yourself relax?
Just for fun, here's a shot I took while hanging out with Chris Hemsworth (kidding), the King of the Smize:
6. Don't hold your arms tightly against your torso.
Hi, yes, I'm guilty of this too – if being in front of a camera makes you clench your arms to your sides, you'll know exactly what I'm talking about here. The best way to fix this is to take a deep breath, drop your shoulders down, and keep a tiny bit of distance between your torso and your arms. If you're self-conscious of your arms, it's ok to mention this to your photographer – she can keep an eye out for it and remind you to keep your arms loose as you go on with the shoot. It never hurts to have someone in your corner!
7. Angle your body. 
This is especially true for brides, but a full-on frontal pose is rarely flattering, especially when you're standing next to the groom. Angle your body into his – it's slimming, makes it look like you actually like each other, and will make you both more comfortable. 
Here's a really good example of how couples who don't angle into each other wind up looking completely miserable (😂😂😂):
8. Stand up straight.
Don't overthink this and overcompensate – just don't slouch or let your shoulders sag forward. Easy peasy:)
9. Prep a music playlist.
If you're like me, music relaxes you. Having a pre-determined playlist can go a long way in helping you feel comfortable (and it might inspire some spur-of-the-moment dance sessions – which are always adorable!) Create an upbeat soundtrack and ask you're photographer if it's ok to rock out a bit while she's shooting. I always try to bring a Jambox to each of my sessions but I LOVE it when my clients have a playlist ready to go!
Bonus Tip: Choose your photographer based on their style AND their personality. 
Find someone you get along with – someone who you can be yourself around. My wedding photographer was someone I could honest to goodness see myself hanging out with on the weekend – and it made all the difference in the world. After about 20 minutes in front of the camera, I forgot he was there and just interacted with my husband like it was a normal day, and our pictures came out beautifully. 
***This is one of the reasons I highly recommend getting coffee or having an engagement session with your photographer before the wedding. You want to make sure you have chemistry!***
So there you have it! My top 9 (really 10) tips for looking natural. It's a lot less work than you think, really. If you can commit to having fun and making memories with your spouse on your wedding day and not stressing about every last detail, your wedding photos can't help but turn out great.
Have a question about posing or photography? Find me on Instagram and shoot me a direct message – I'd love to help out!