Sara + Jesus – a Downtown St. Paul Engagement Session
For their downtown St. Paul engagement session, Sara and Jesus asked to meet me at the James J Hill Library where Sara used to work! This spot is special to her and I'm so glad we were able to incorporate such a beautiful building into their session!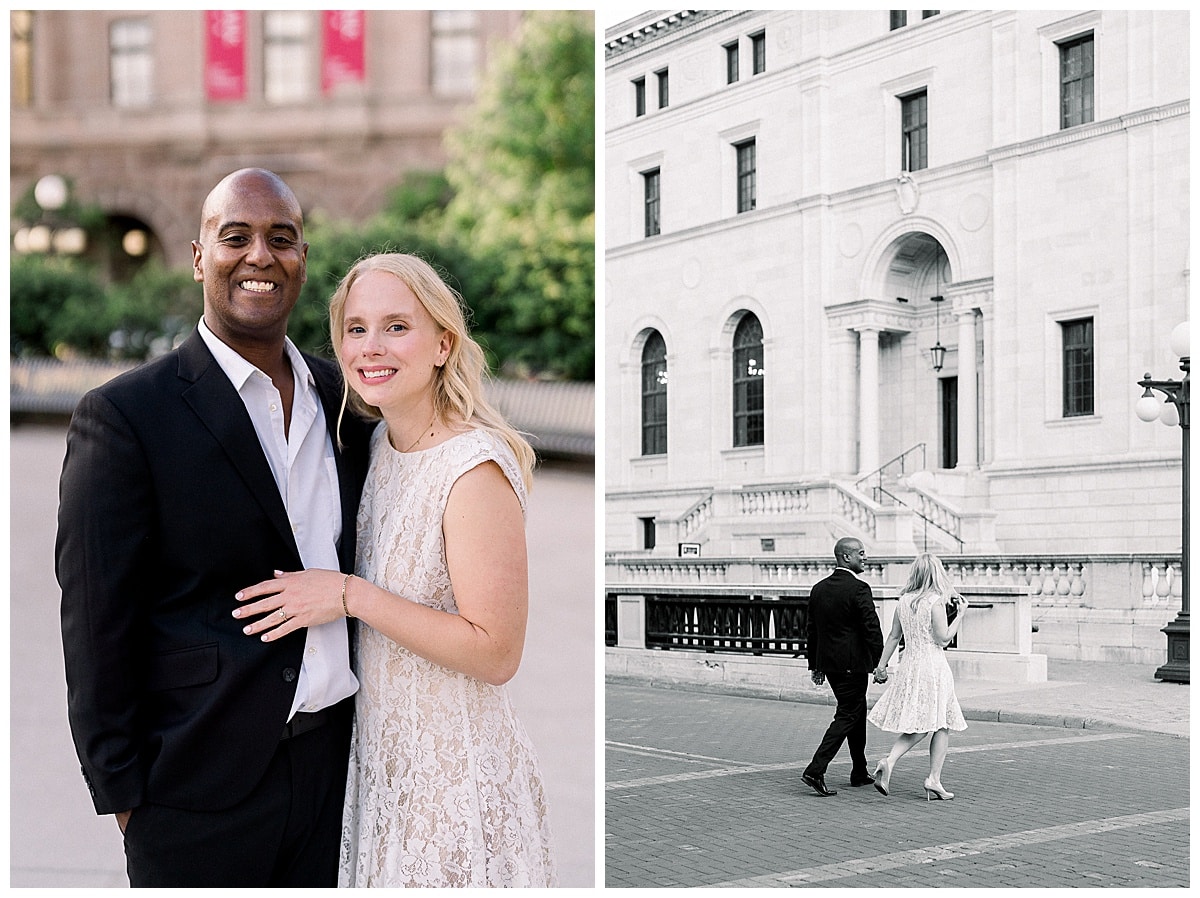 Sara and Jesus have been together for 7 years this September and are tying the knot next April in Stillwater. They met while studying at the University of Wisconsin – River Falls, and these two have the cutest engagement story!
Jesus had bought tickets to see Dualists Lipa at her March 2022 concert in New Jersey. They've always wanted to see New York City together, since he grew up in Queens with his family after they moved from Columbia. They decided to combine the two trips into a really special vacation, but Sara had no idea just how special of a trip it was going to be!
The two visited museum, ate hot dogs, and enjoyed all the classic New York City attractions, including Central Park. Jesus had his cousin meet them at the park and she casually offered to take photos of them with the skyline in the background.
Jesus dropped to his knee and asked Sara to marry him right there, and his cousin was able to get pictures of the whole thing! Sara described it as a "pinch-me-this-isn't-real-life-moment. I couldn't believe it finally happened!"
Sara told me "I knew Jesus was the one because he made sure to be there for me no matter what. Starting college, he was always there to comfort me if I was sad, and he was always there to celebrate with me if I was happy as well."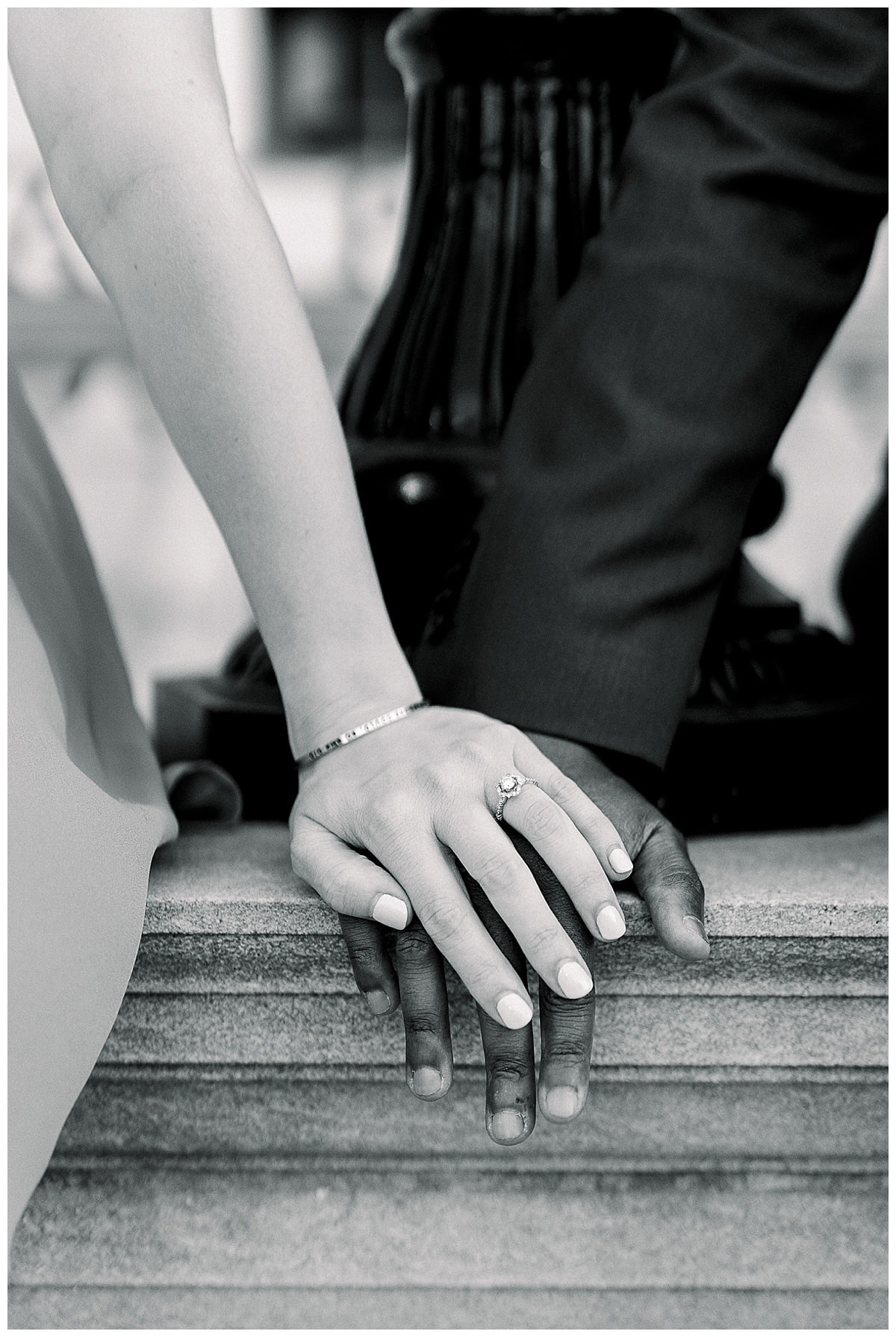 Jesus' description of Sara was just as sweet! He said he knew early on that she was the one. "Seeing someone with such a kind heart and a good demeanor, being so kind and accepting of others. That's how I knew she was the one. And Sara's encouragement always made me feel stronger and better about myself."
During their engagement session, their cute pup Oscar made his appearance as well. Scroll down for some Uber-sweet puppy cuddles! Sara and Jesus make the sweetest parents to Oscar and he is such a cutie!
I can't wait to watch these two tie the knot next April in Stillwater and play a small roll as they promise their lives together! For their wedding day, they're most excited to see friends and family, dance to good music, eat delicious food and get started on the rest of our lives.
I can't wait to see their vision come to life as they make memories that will last forever!
An Elegant Downtown St. Paul Engagement Session Photo Gallery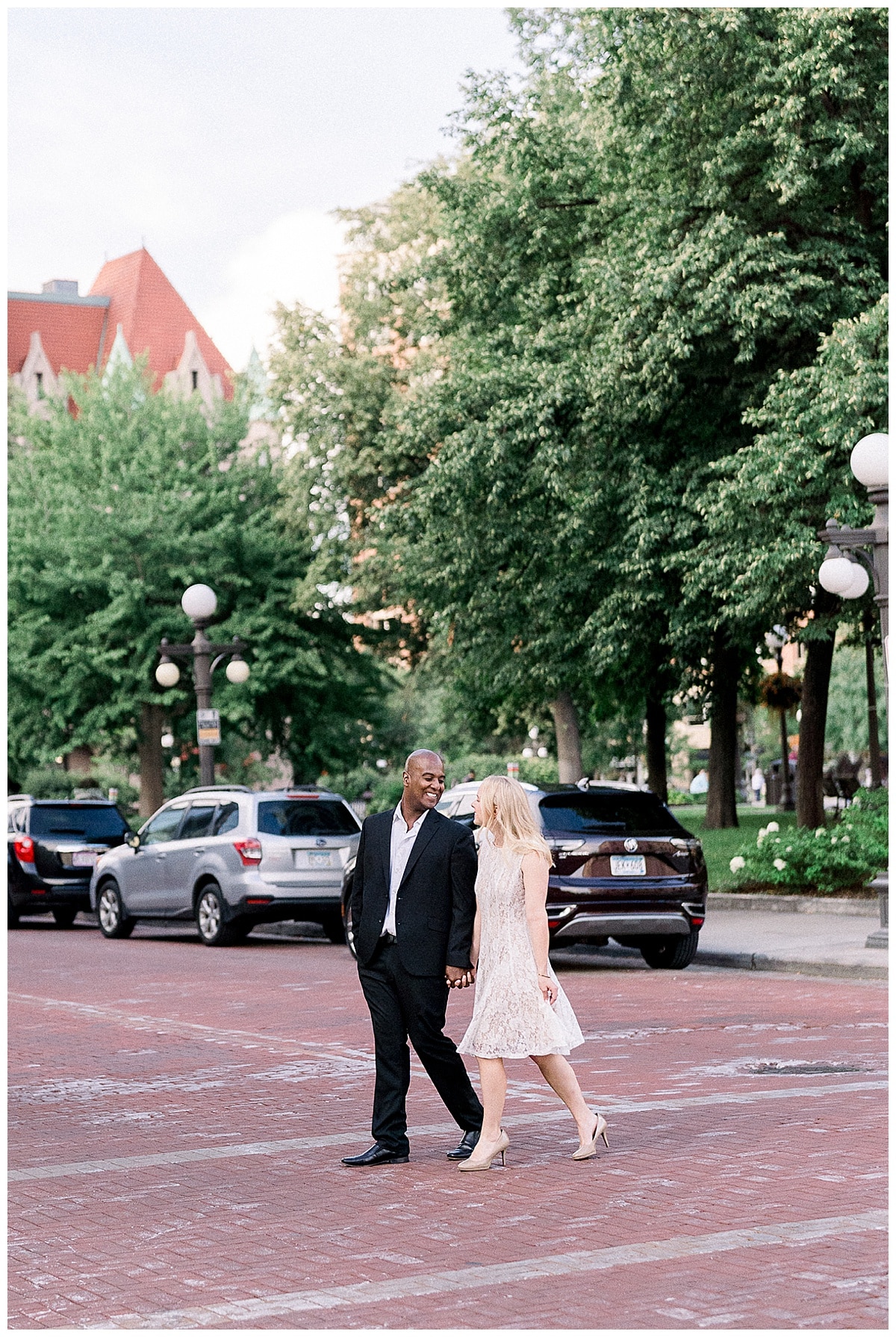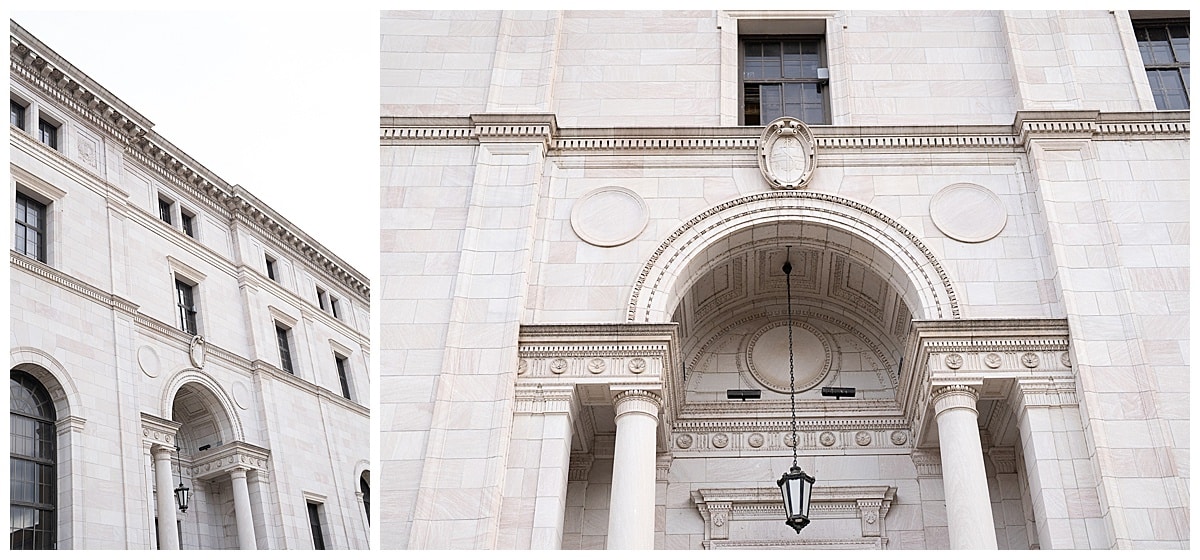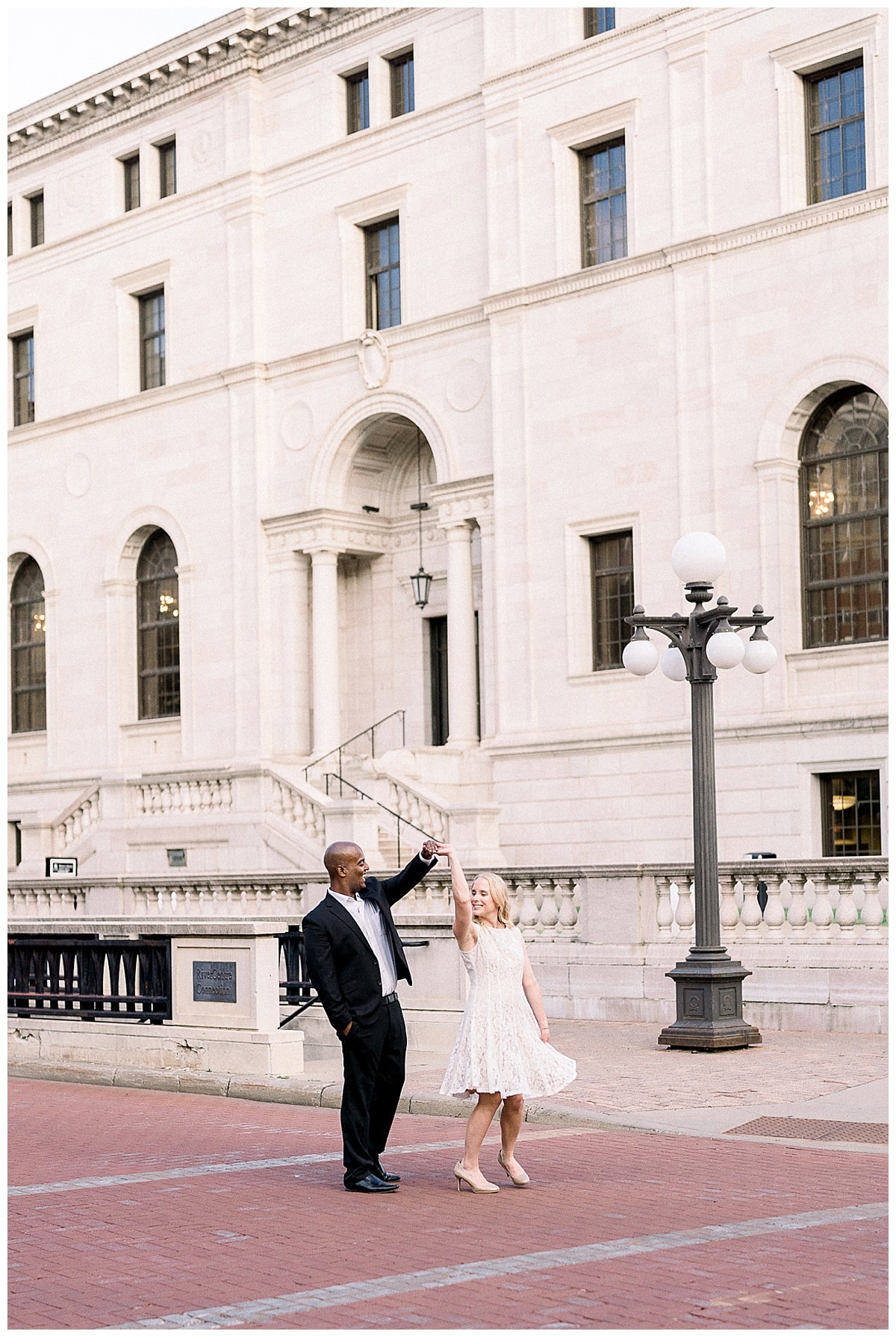 A little about the ring:
We went to look at rings in October of 2021. We went to a few different places. We always heard those Shane Company commercials on the radio and always kind of made fun of them, but because we live in Woodbury and it is so close to us, we decided to visit it one day!
We had a really good experience there and I tried on a bunch of pretty rings. I knew I liked yellow gold and I like solitaires, but also knew I really wanted it to sparkle, so maybe it could have a halo!? I really wasn't quite sure!
When Jesus proposed, I had never seen the ring before. I knew it was from Shane Company because of the box, but it wasn't one of the ones we looked at. I was so blown away by the dainty, vintage look it had, and that he picked it out himself! I absolutely love it!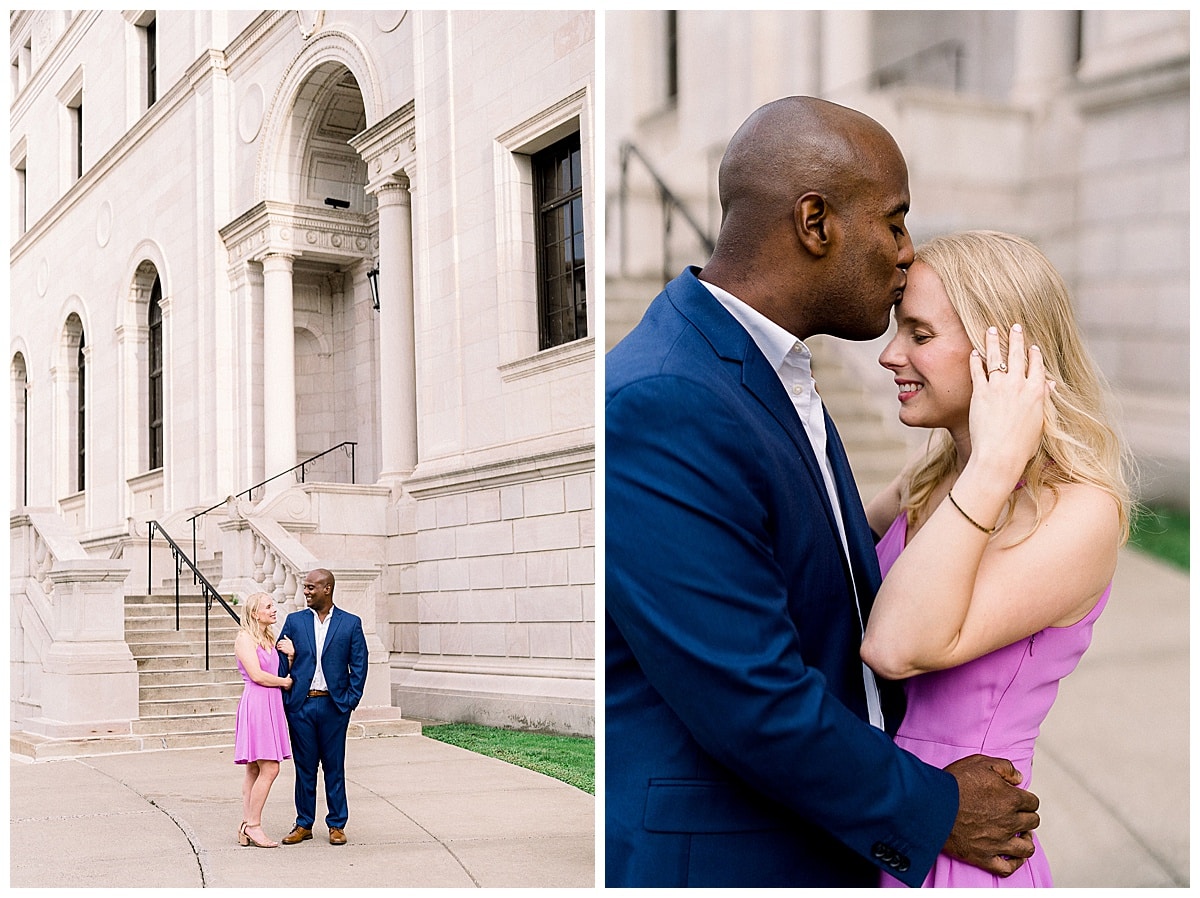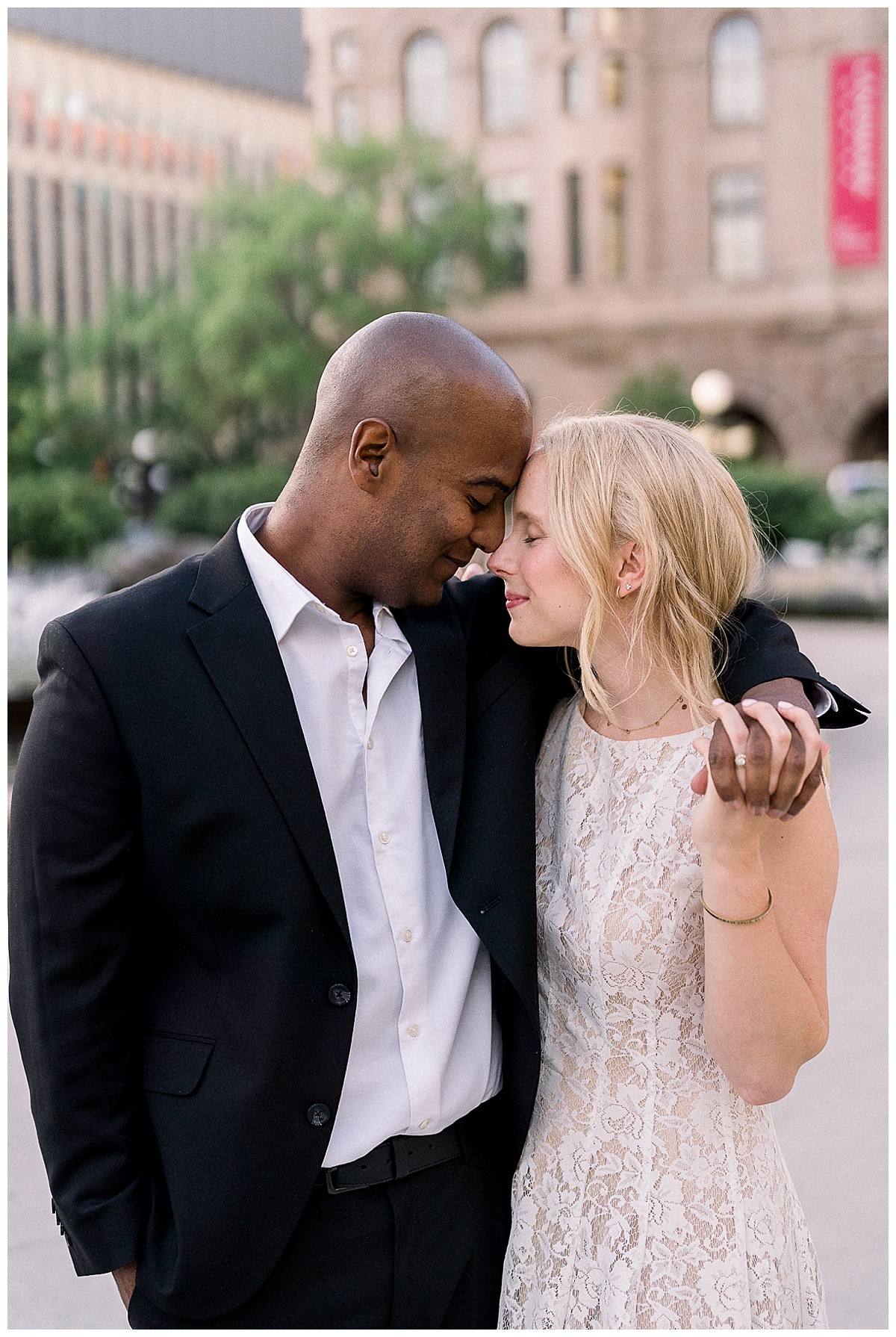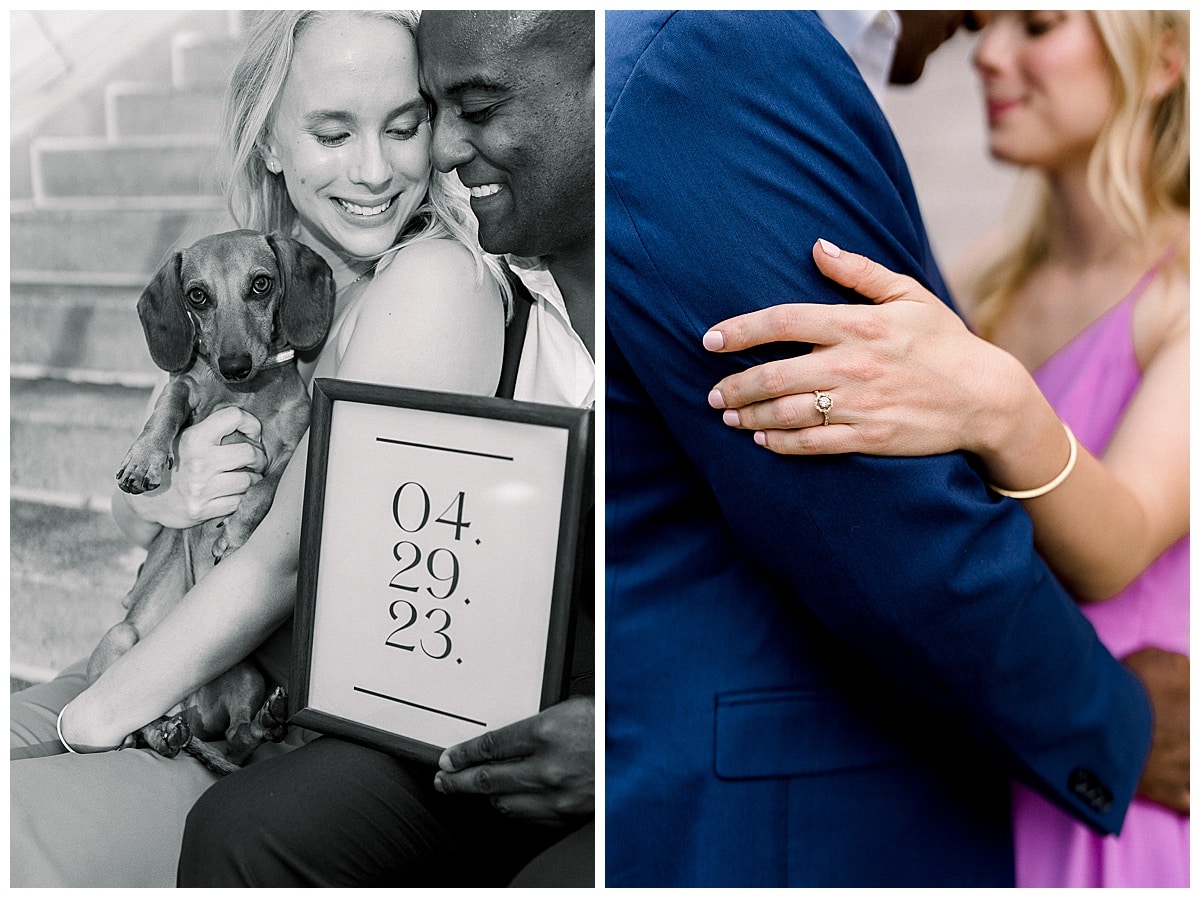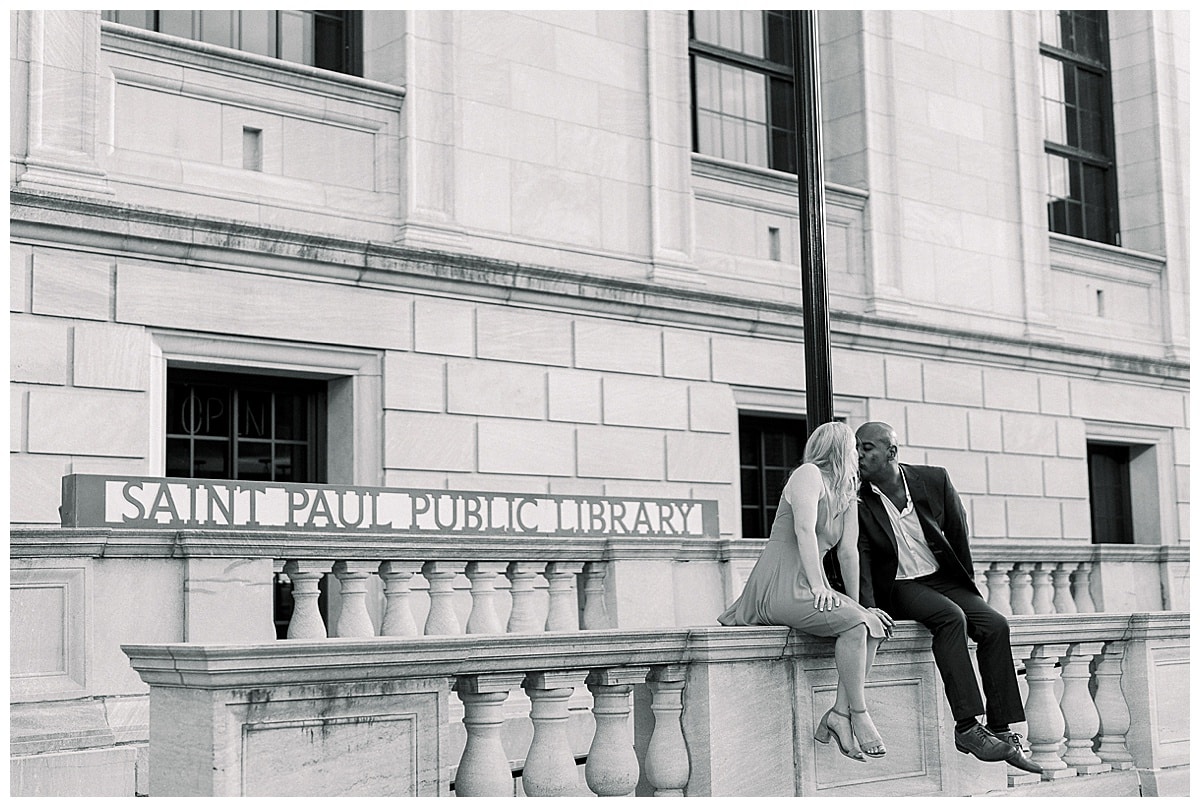 A little about what makes Sara and Jesus' story special:
"Our relationship is special because we've been together for such a long time and we've really integrated each other into our families and our work. We're a true team and we really care for each other and our endeavors."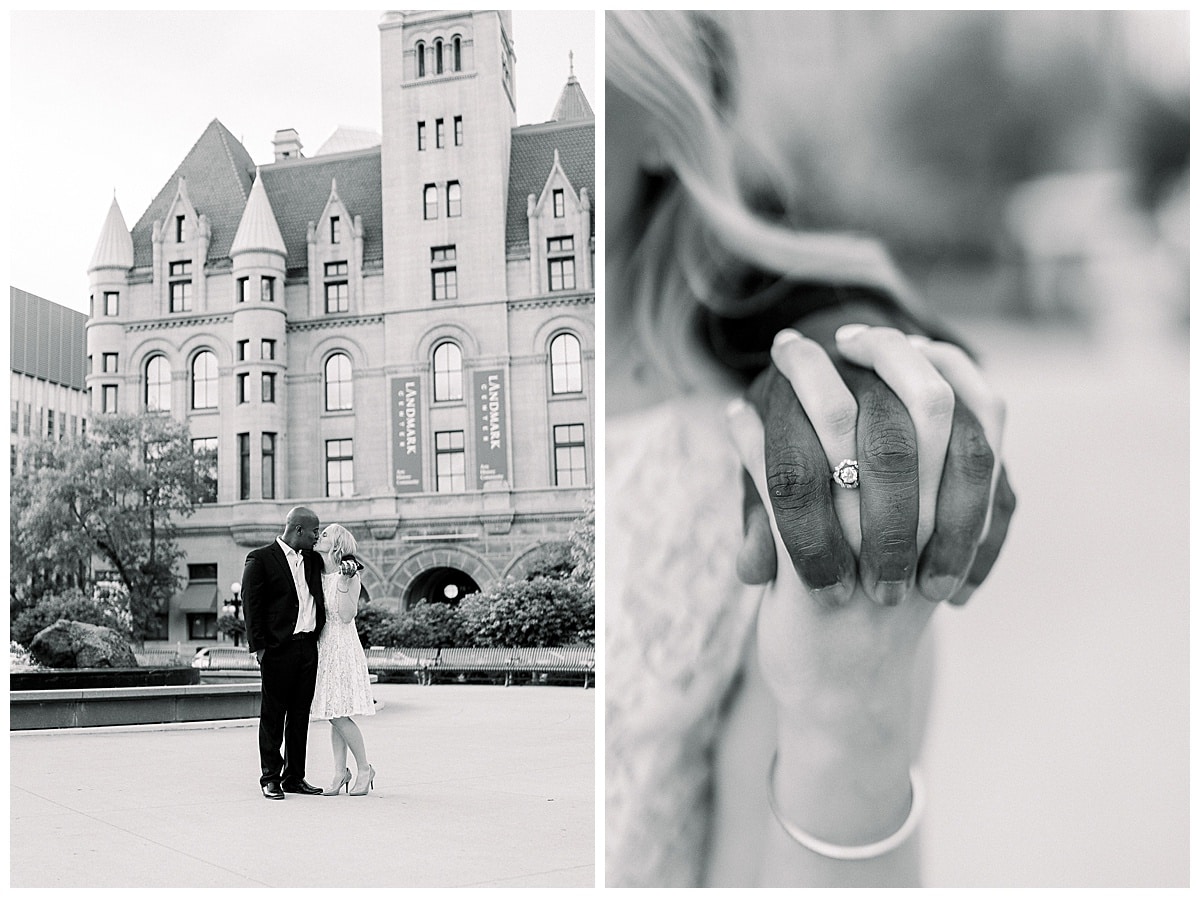 For their downtown St. Paul engagement session, Sara asked if they could bring their cute dog Oscar for a few photos and I'm so glad they did!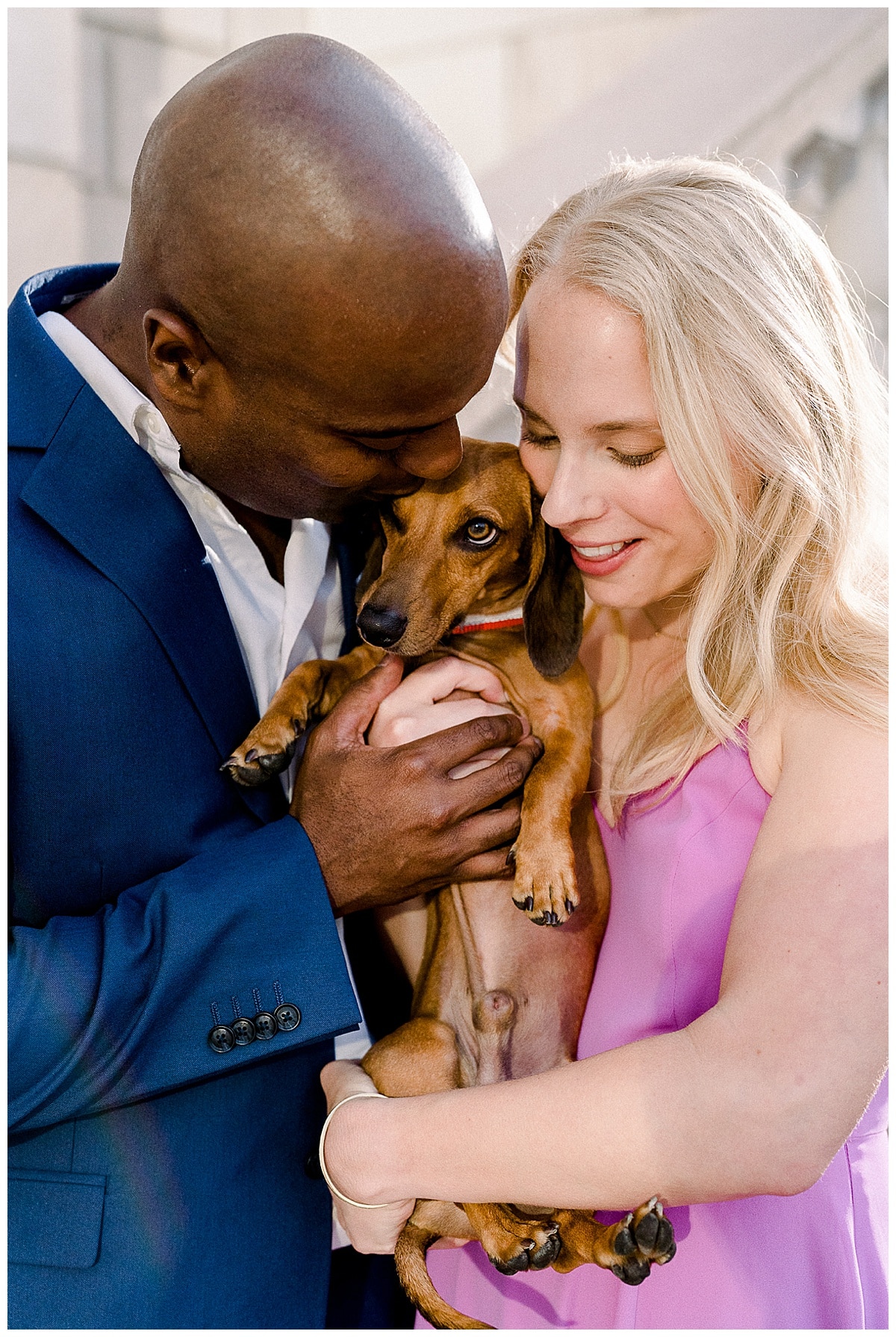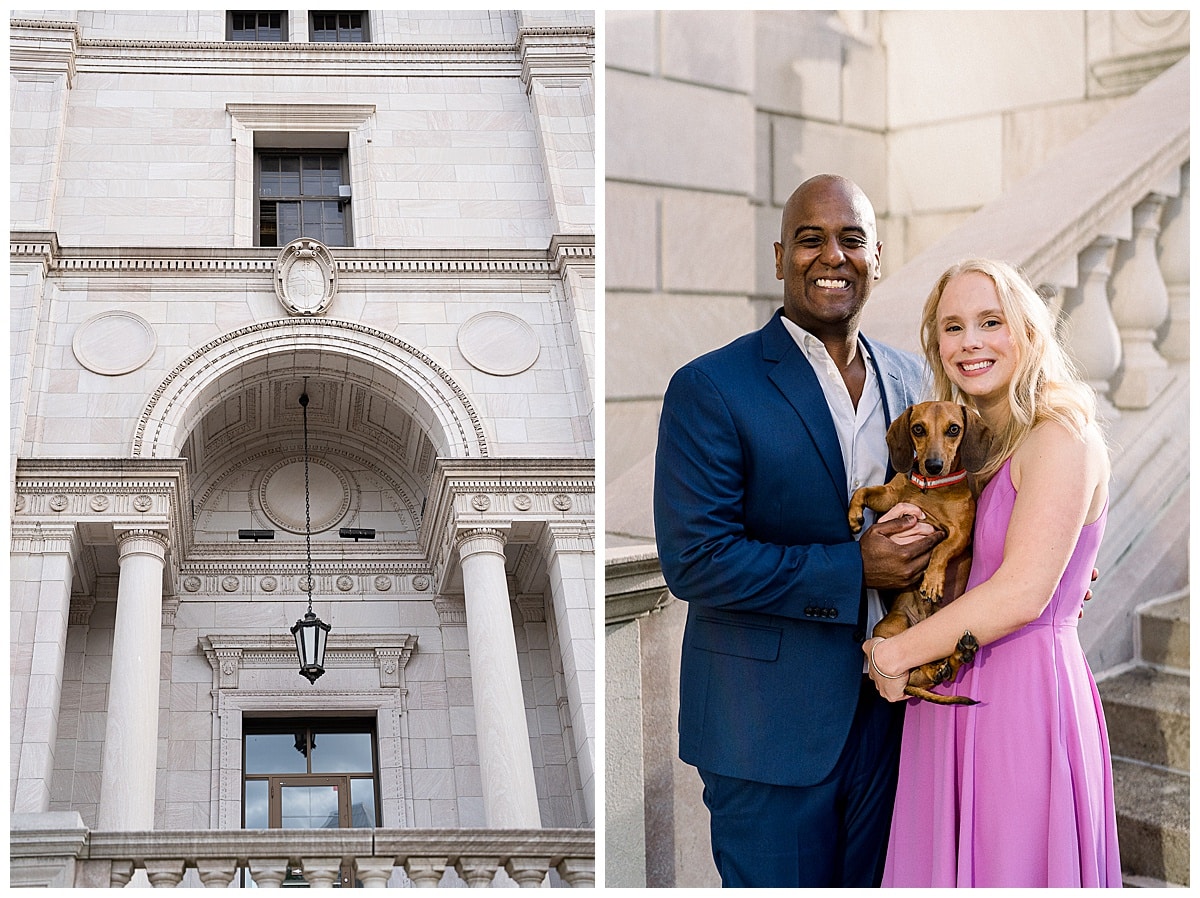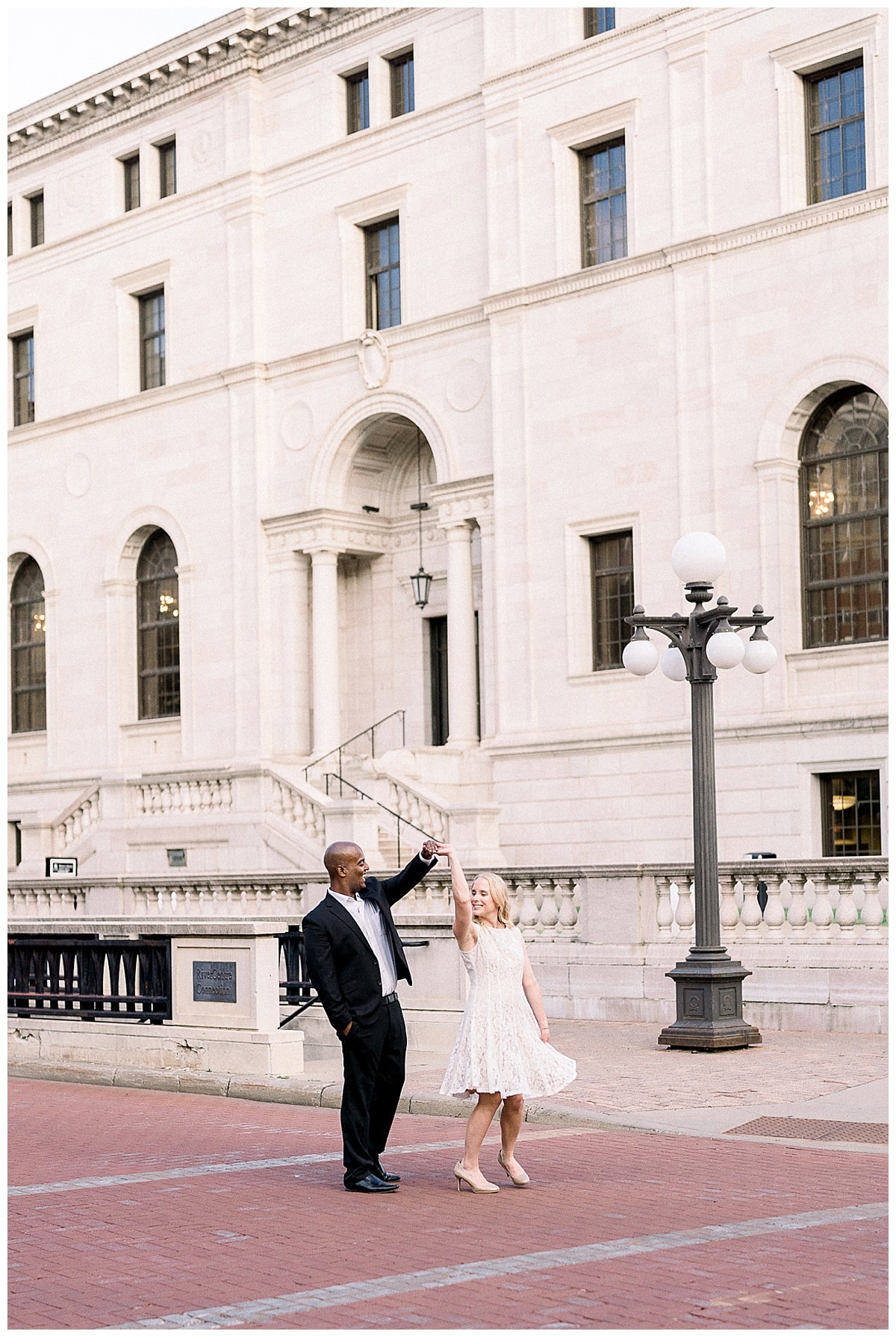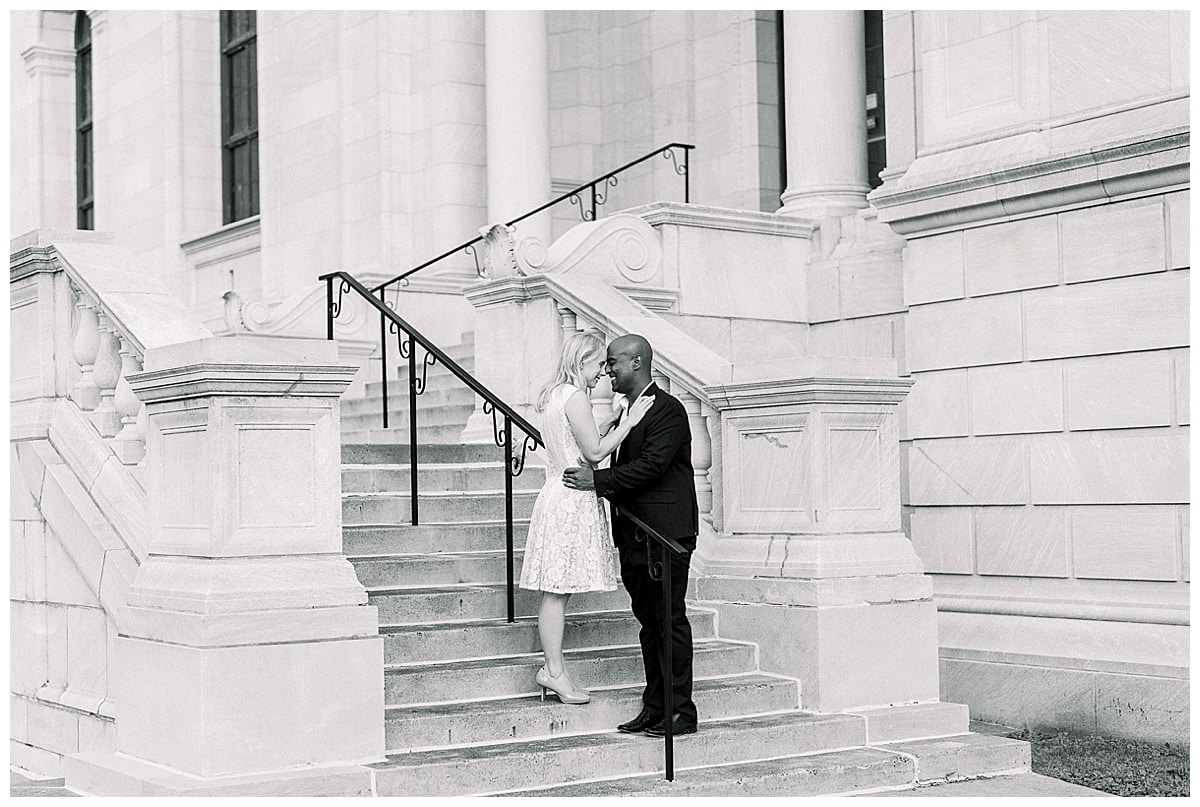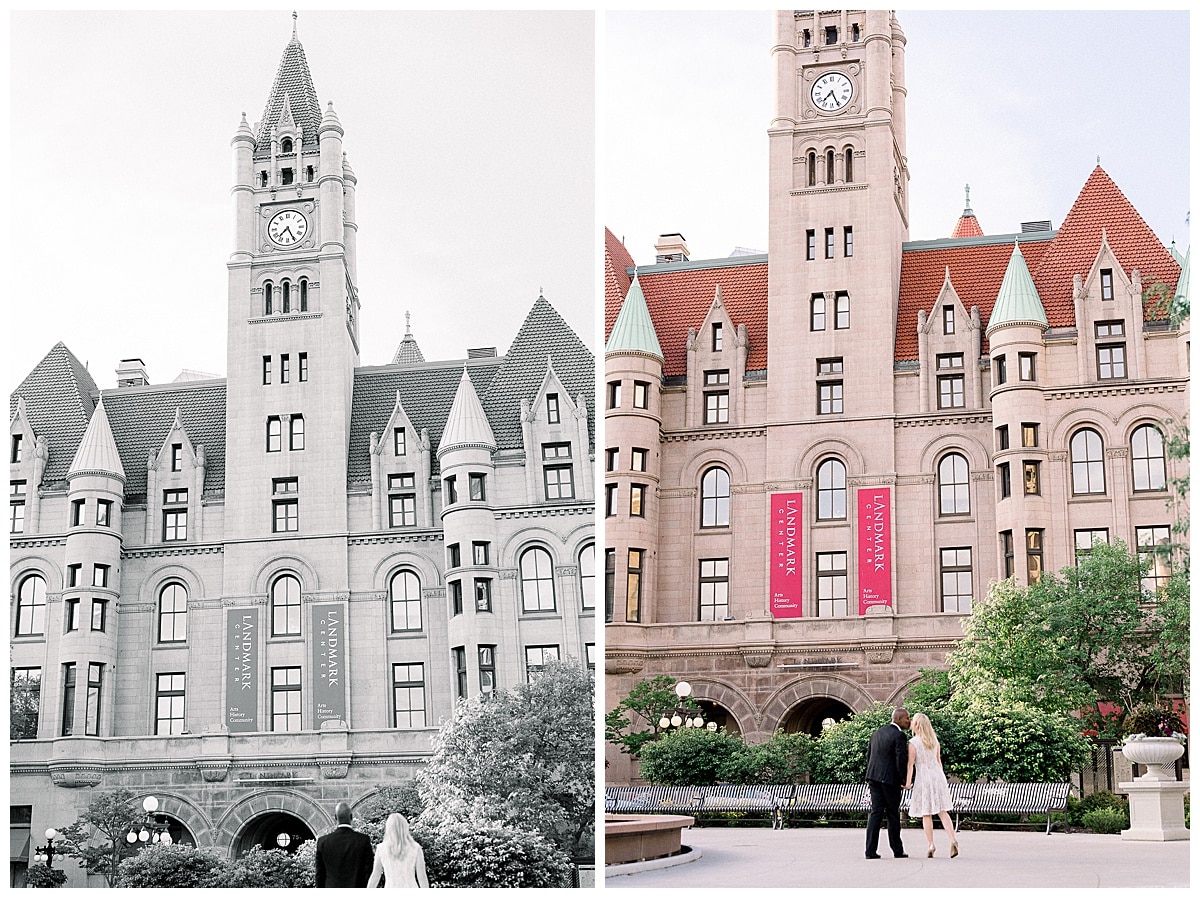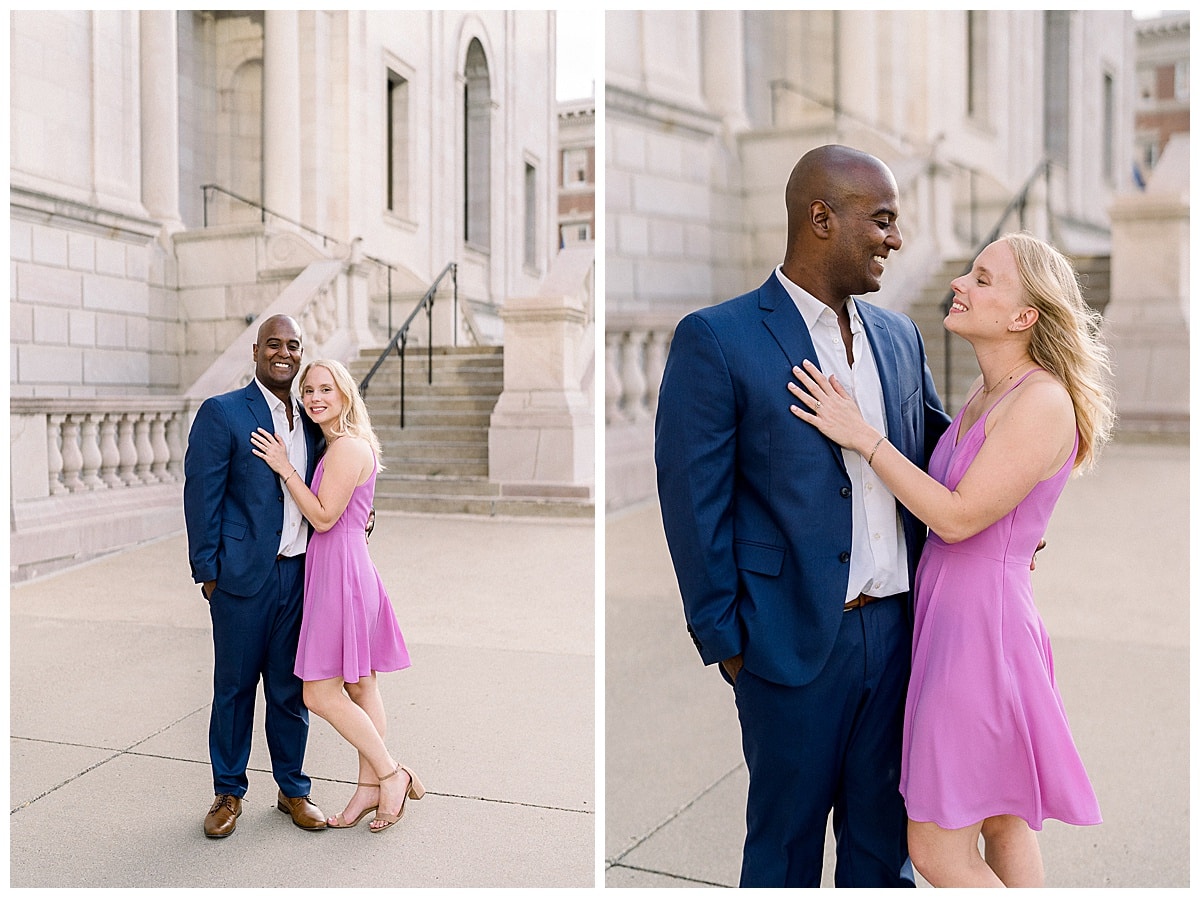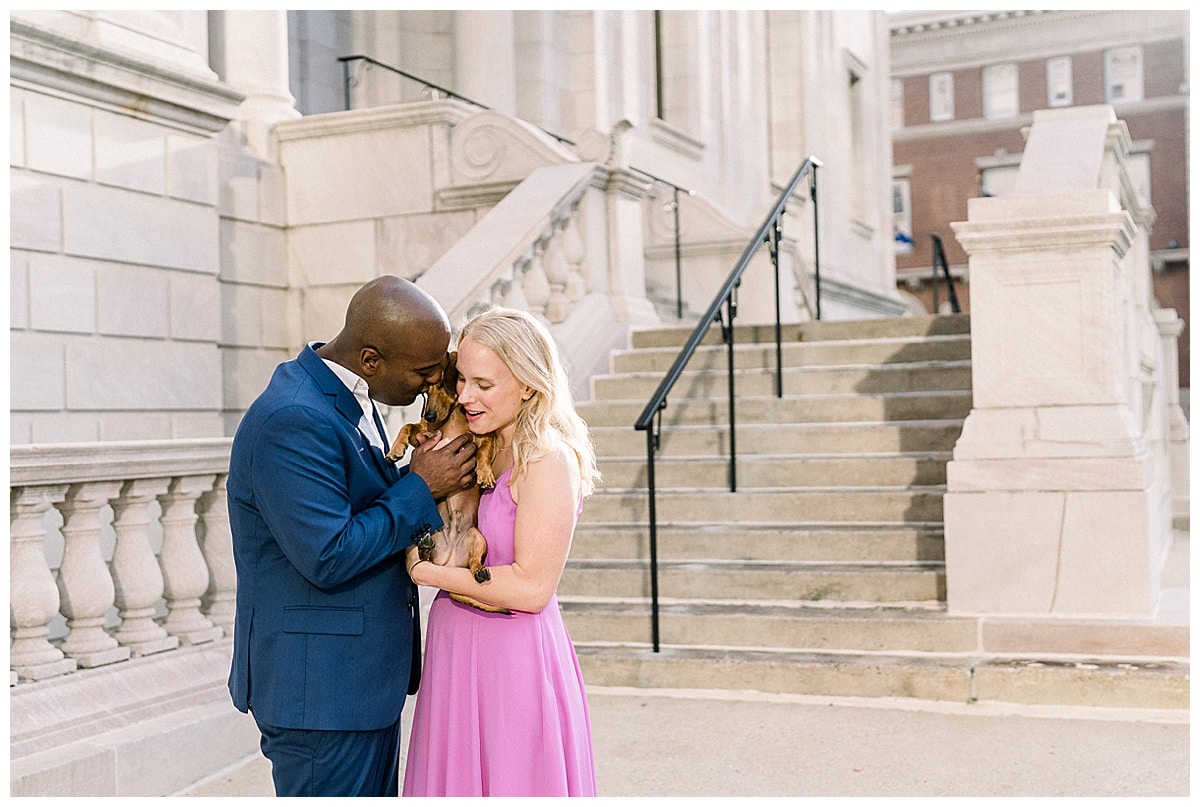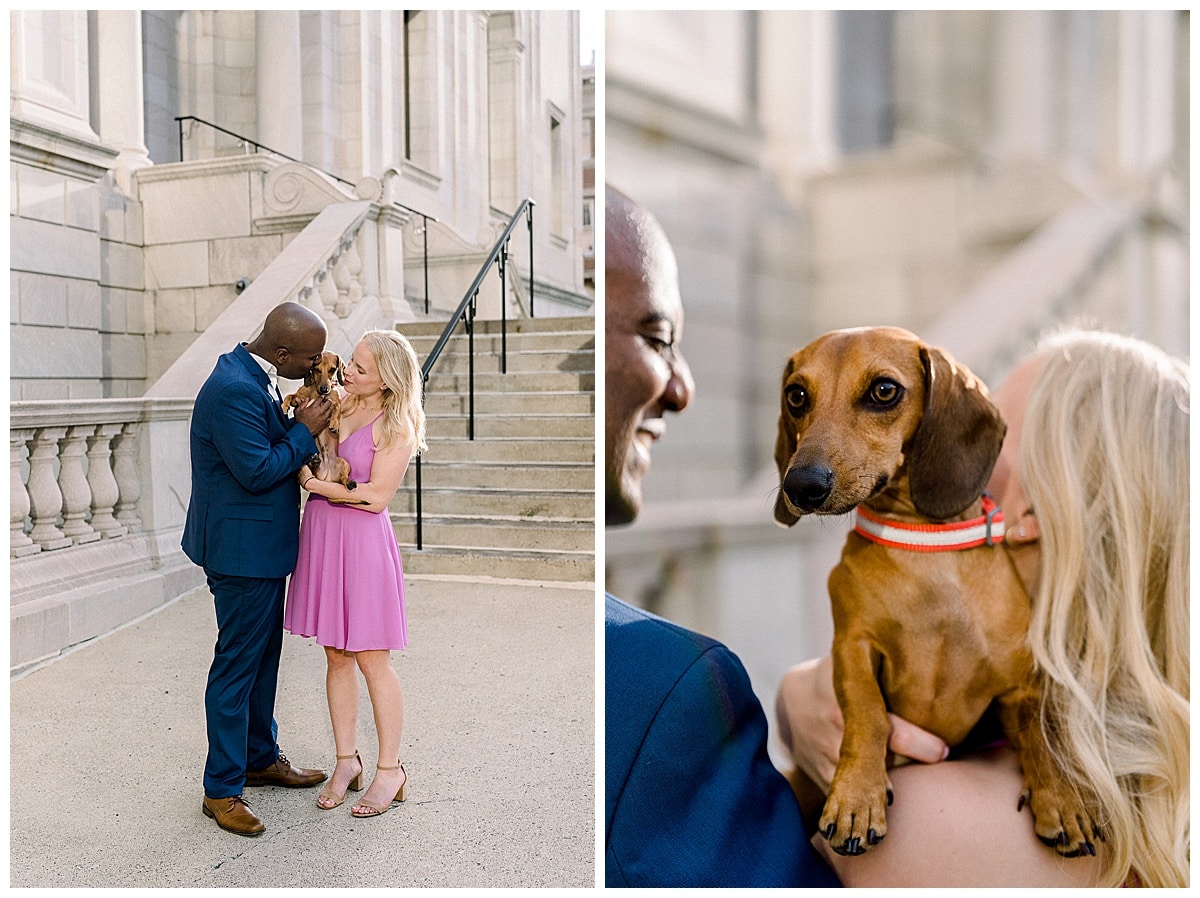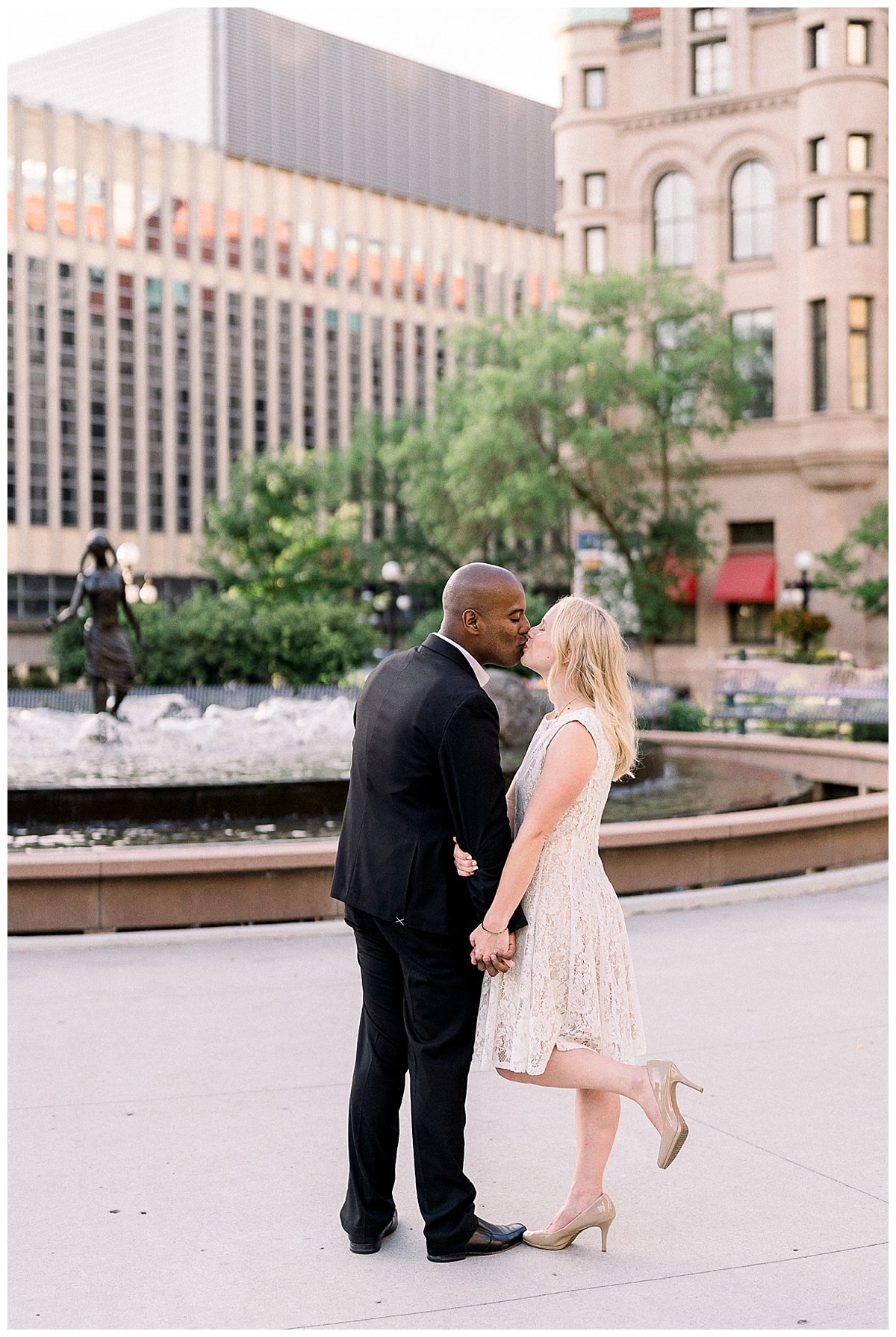 Ready to book your Downtown St. Paul Engagement Session? We'd love to work with you! Inquire about your date by reaching out via our Contact Page.