Como Park Engagement Session || Lauren + Adam
Lauren and Adam are engaged!
These two cuties have known each other for years – they met in Mankato, where they were both raised, but went to rival high schools. Their paths finally crossed in college – Adam went to Minnesota State in Mankato and Lauren went to UW Madison, so long-distance is nothing new for them! Now, they're both in Milwaukee but hoping to move back home to Minnesota soon.
Adam proposed this year during a ski trip in Colorado – he actually got down on one knee in the middle of an ice skating rink! Lauren's whole family was already there, but Adam flew his parents out as a surprise for her so that everyone could celebrate together. I gathered from Lauren that Adam is very thoughtful in that way – and after their engagement session, I definitely believe her!
Lauren and Adam are SO much fun to work with – the constant giggles and smiles made their engagement session at Como Park a breeze. Lauren chose Como Park because it has such a diverse choice of backgrounds and textures to complement their outfit choices, and I couldn't agree more with her decision! We started near the zoo and ended up in a gorgeous little field with beautiful wildflowers – amazingly, the mustard yellow blooms are one of Lauren's favorite colors, so it worked out perfectly!
An Ashery Lane Farm April Wedding…
Lauren and Adam both want their wedding day to be warm, family-oriented, and welcoming, as well as elegant and romantic. After meeting them, I don't think that's going to be a problem! These two are tying the knot next April at Ashery Lane Farm and I couldn't be more excited to be part of their day! Lauren is still deciding on the exact colors but thinks that the girls will be wearing something similar to the color palette she and Adam wore at their engagement session. I know with her eye for detail, everything will be absolutely gorgeous!
So excited to capture your wedding day, Lauren + Adam! Here's hoping you can cross state lines and make Minnesota home again very soon!
Lauren's outfit: Sourced from Baltic Born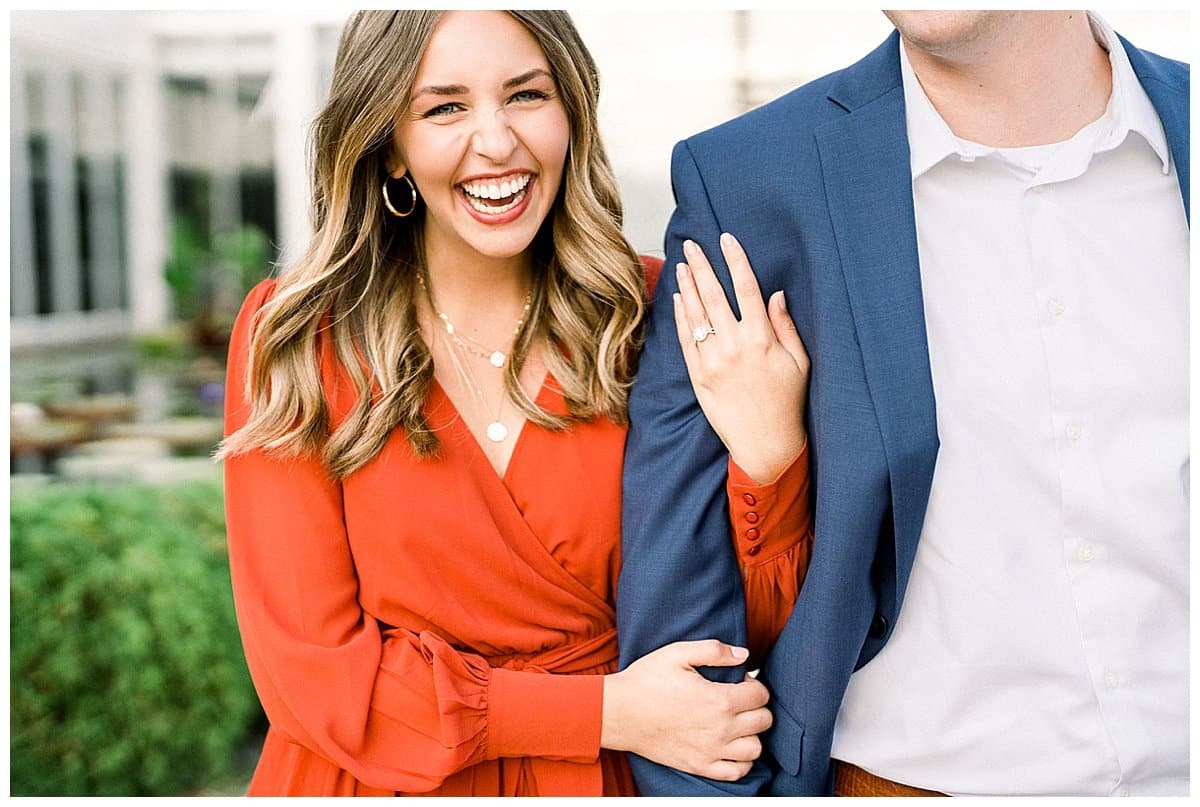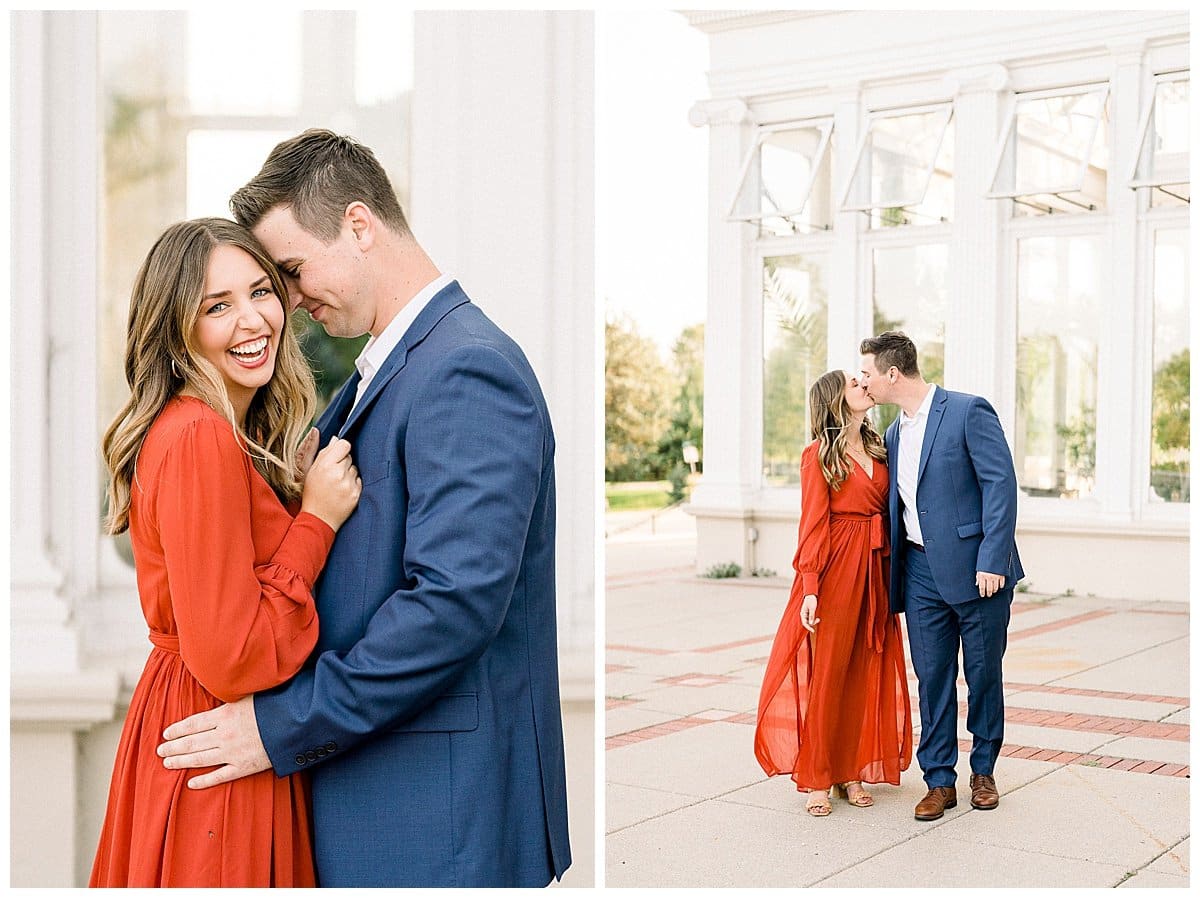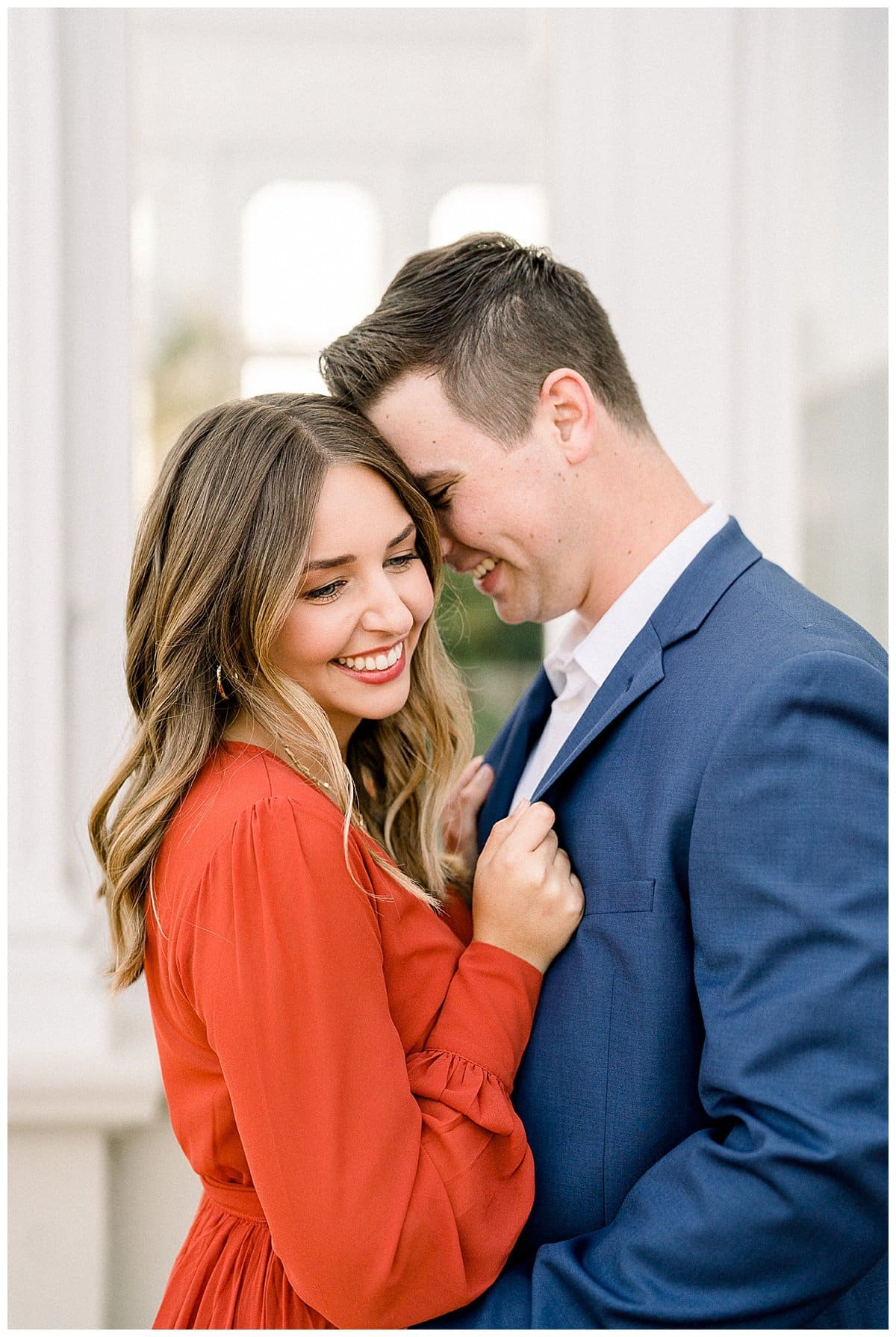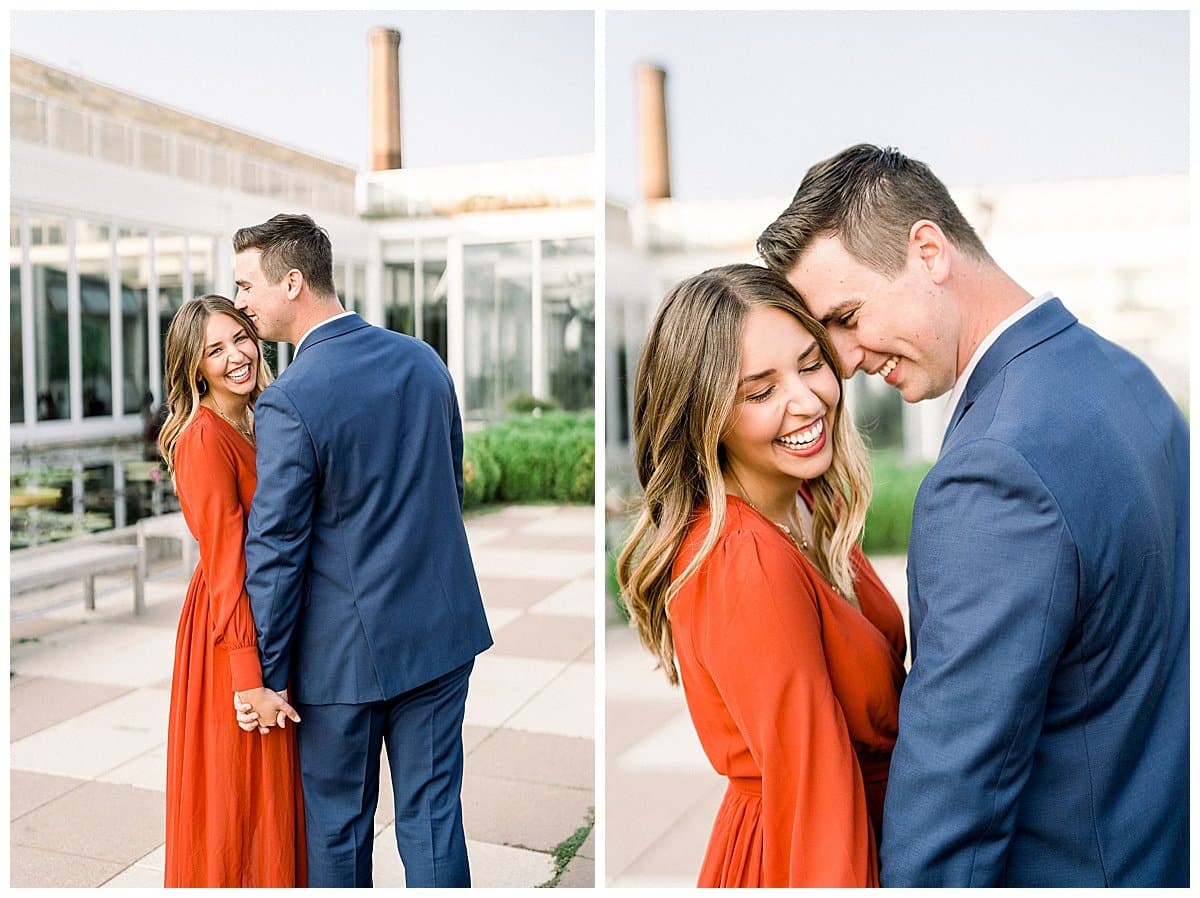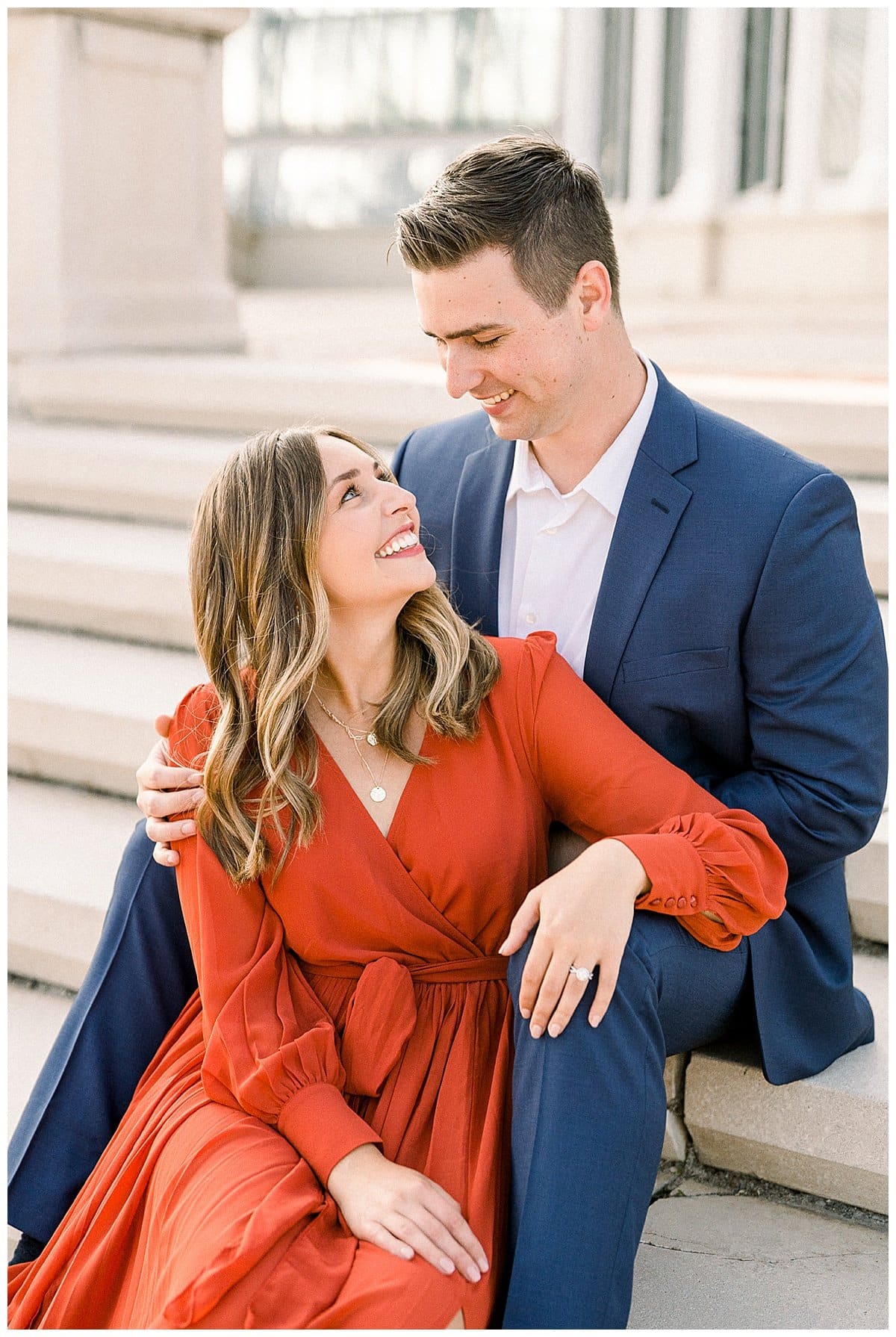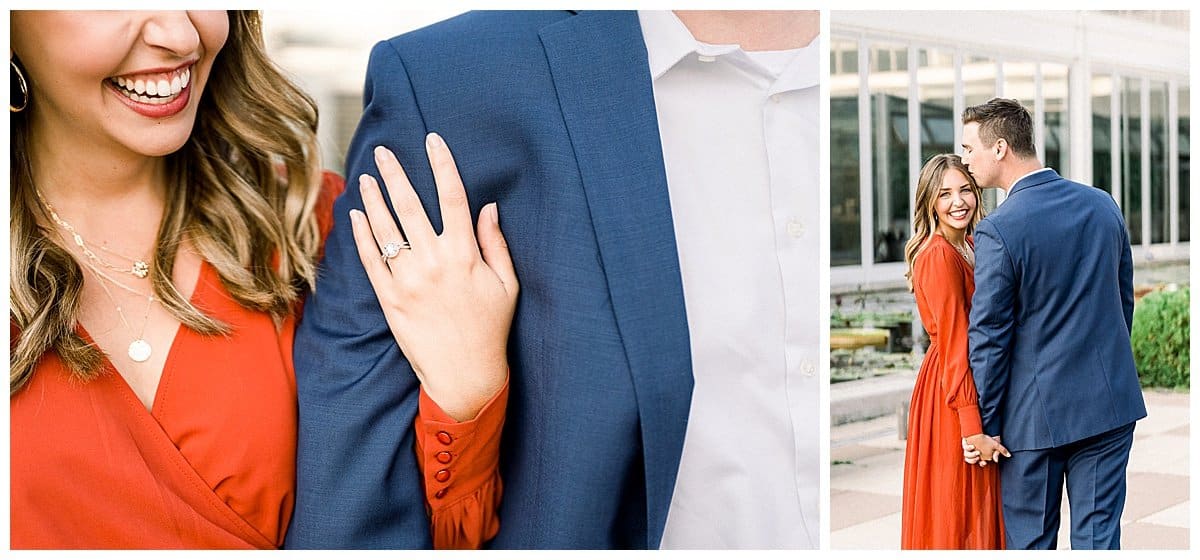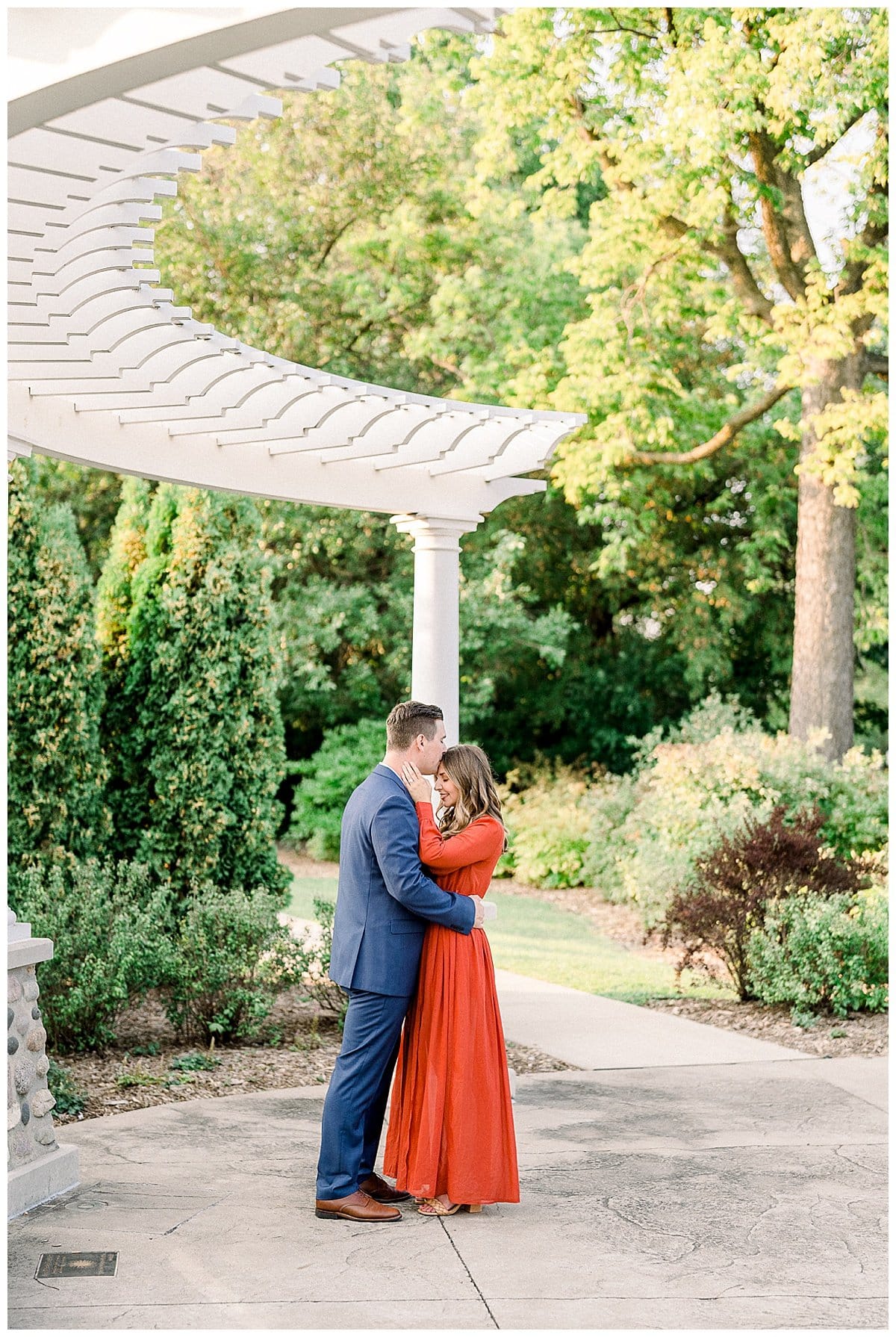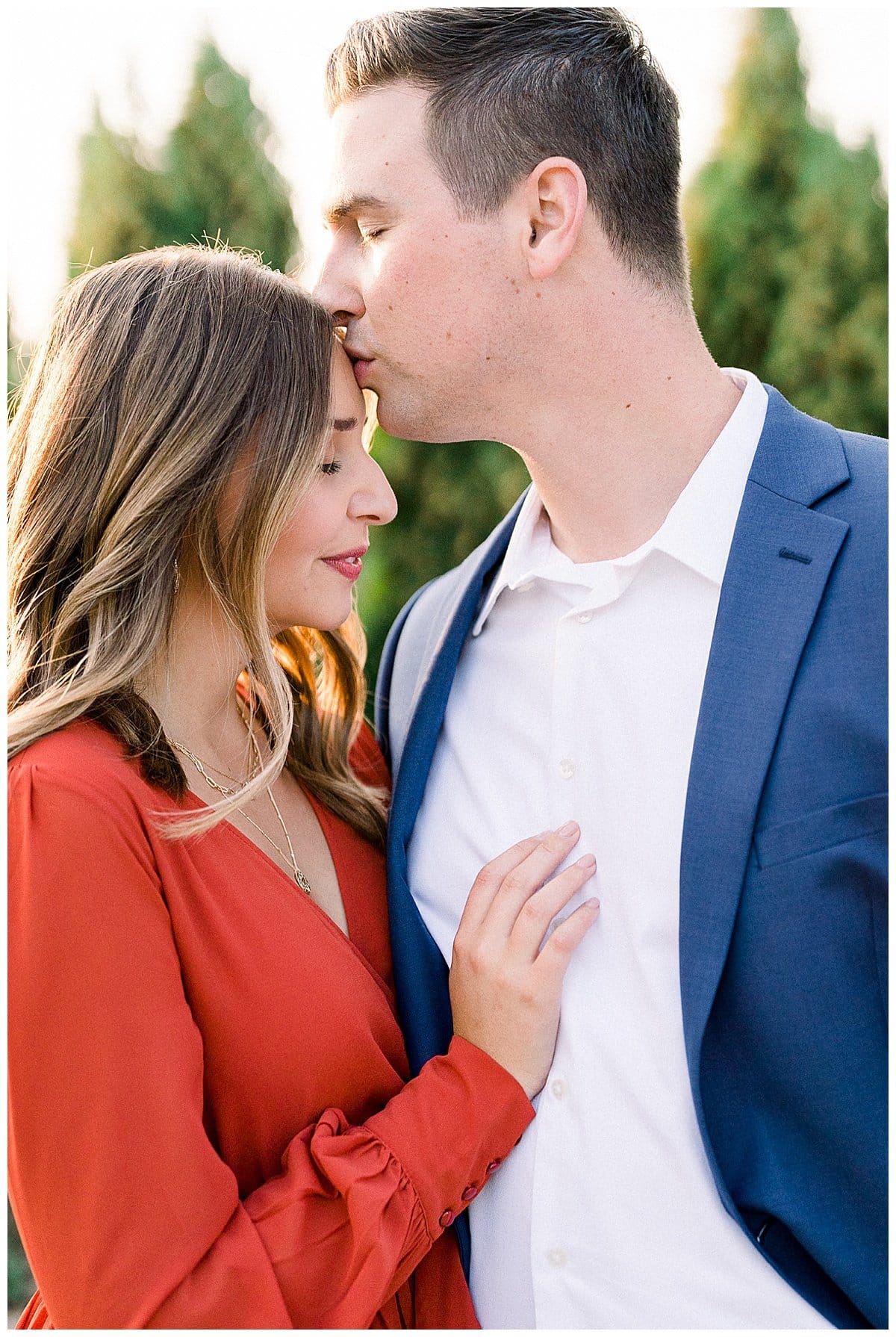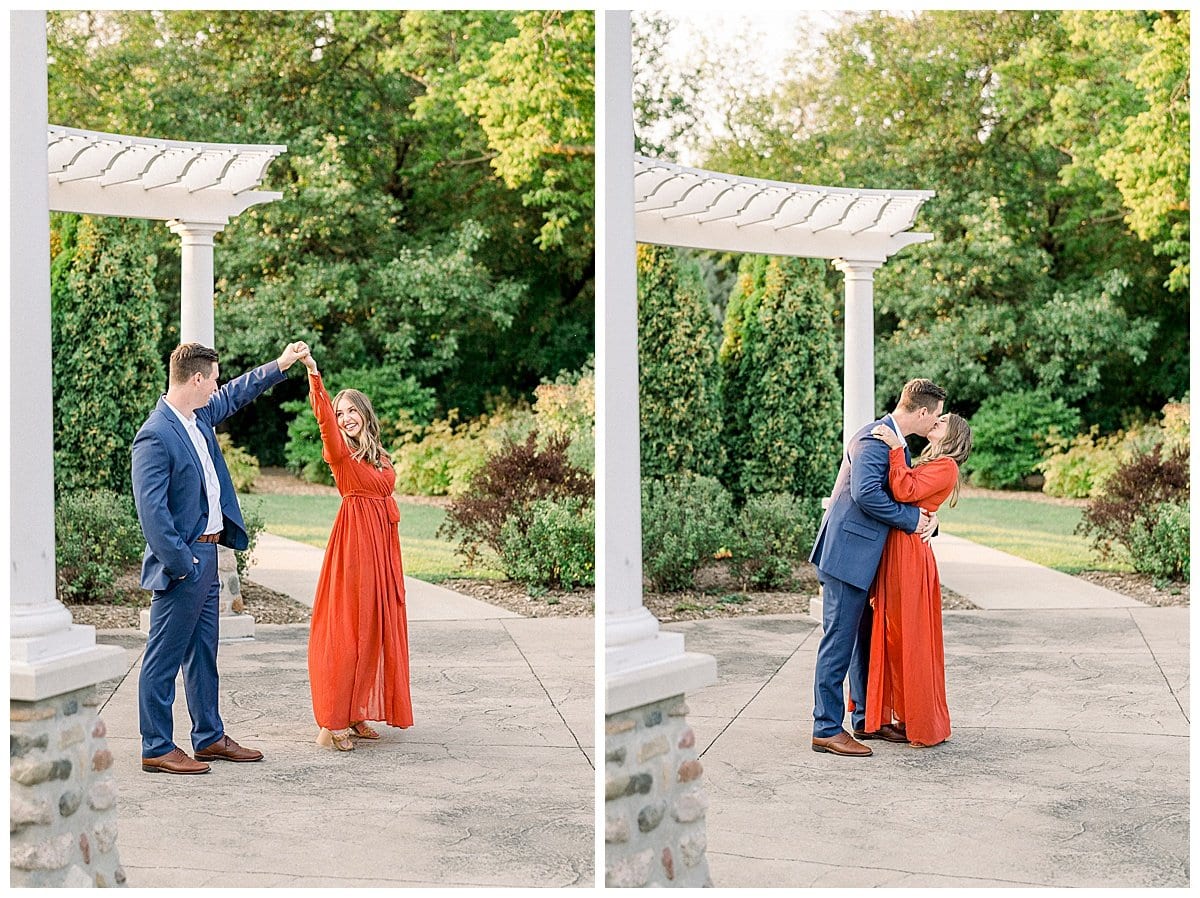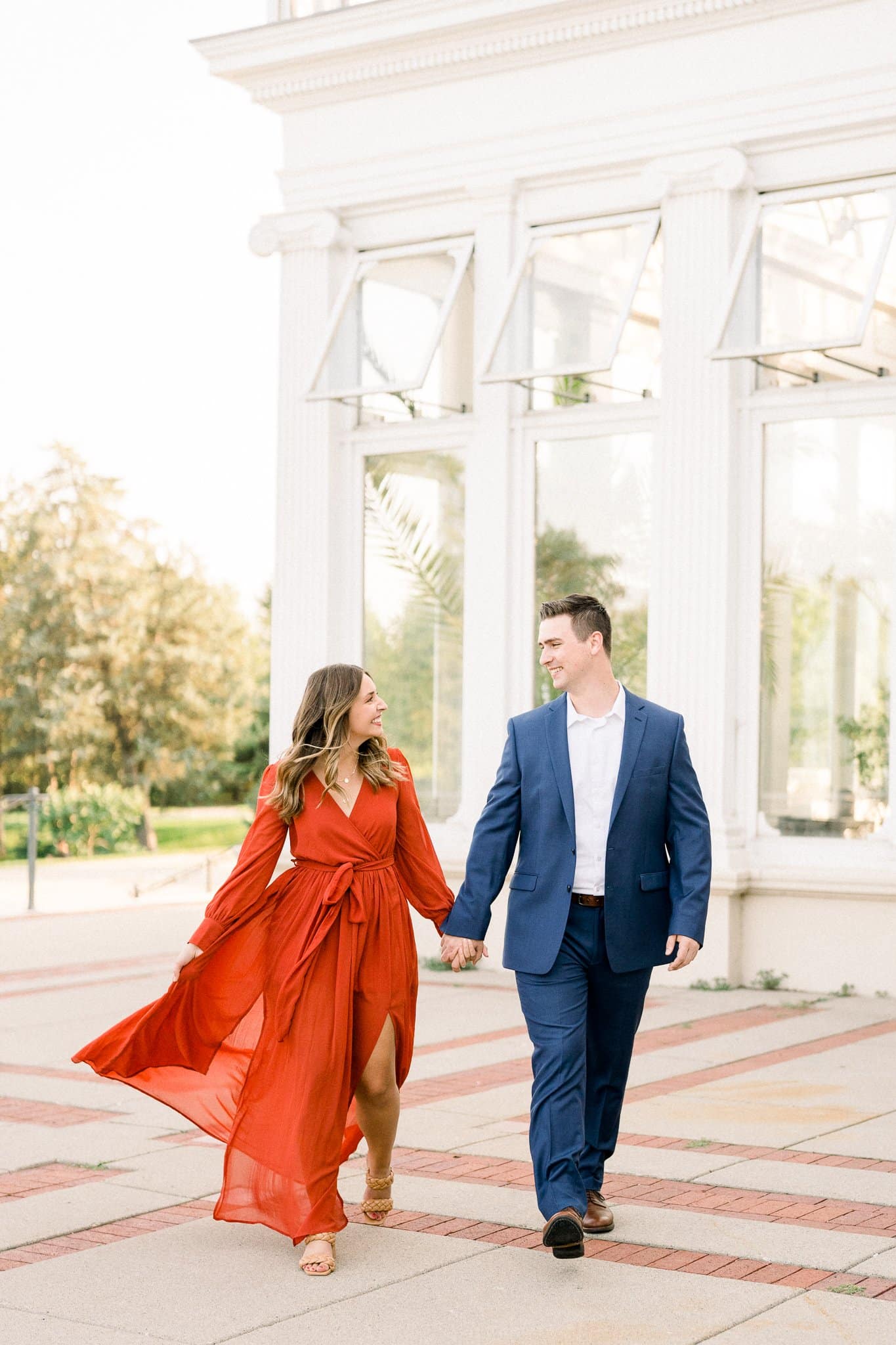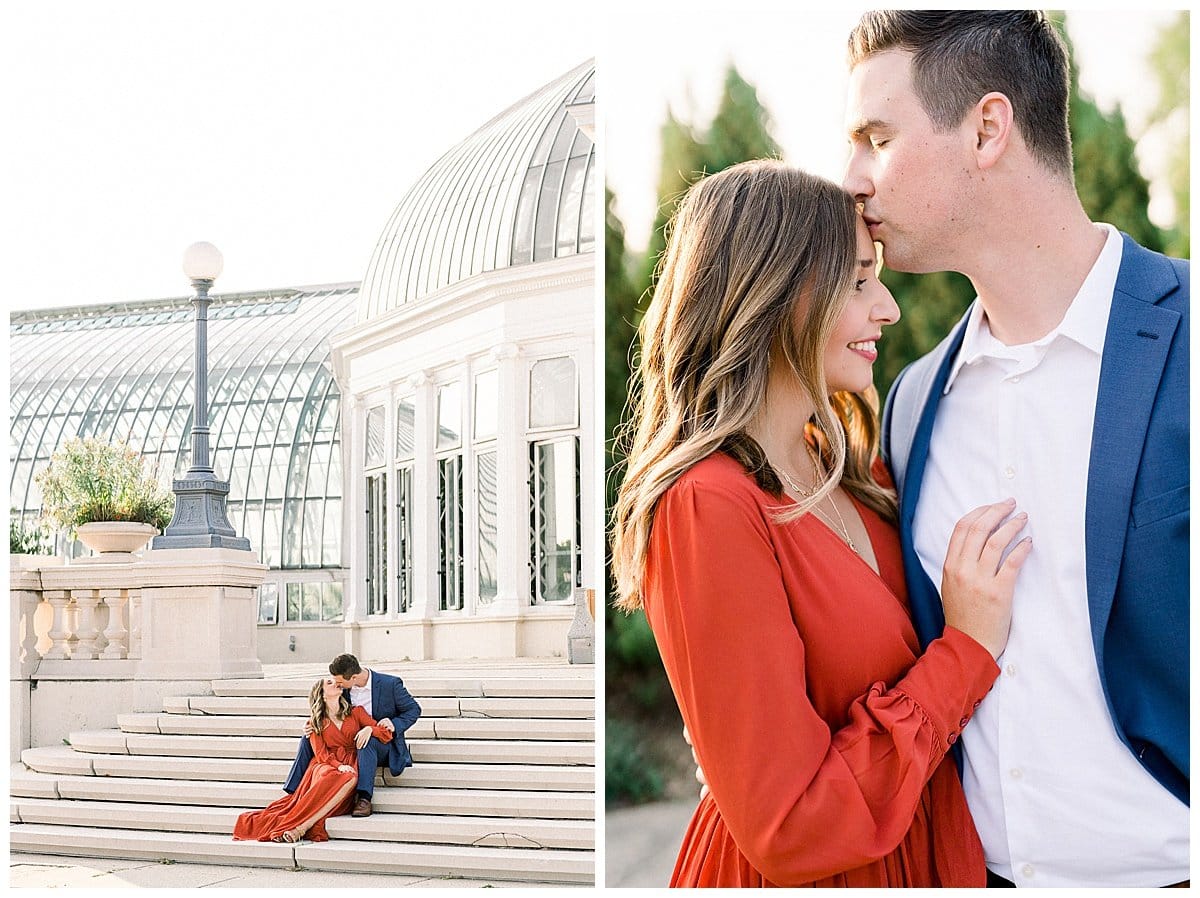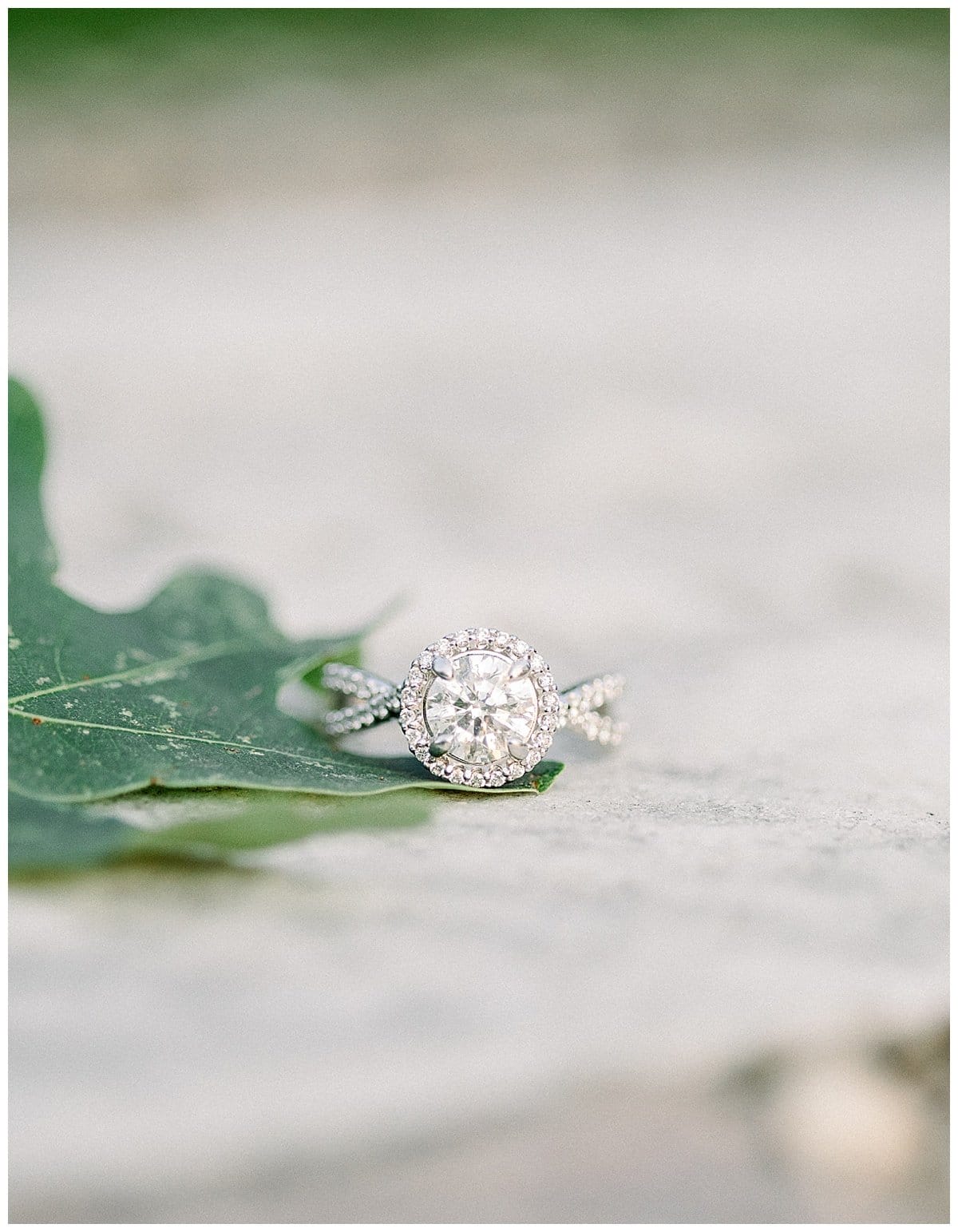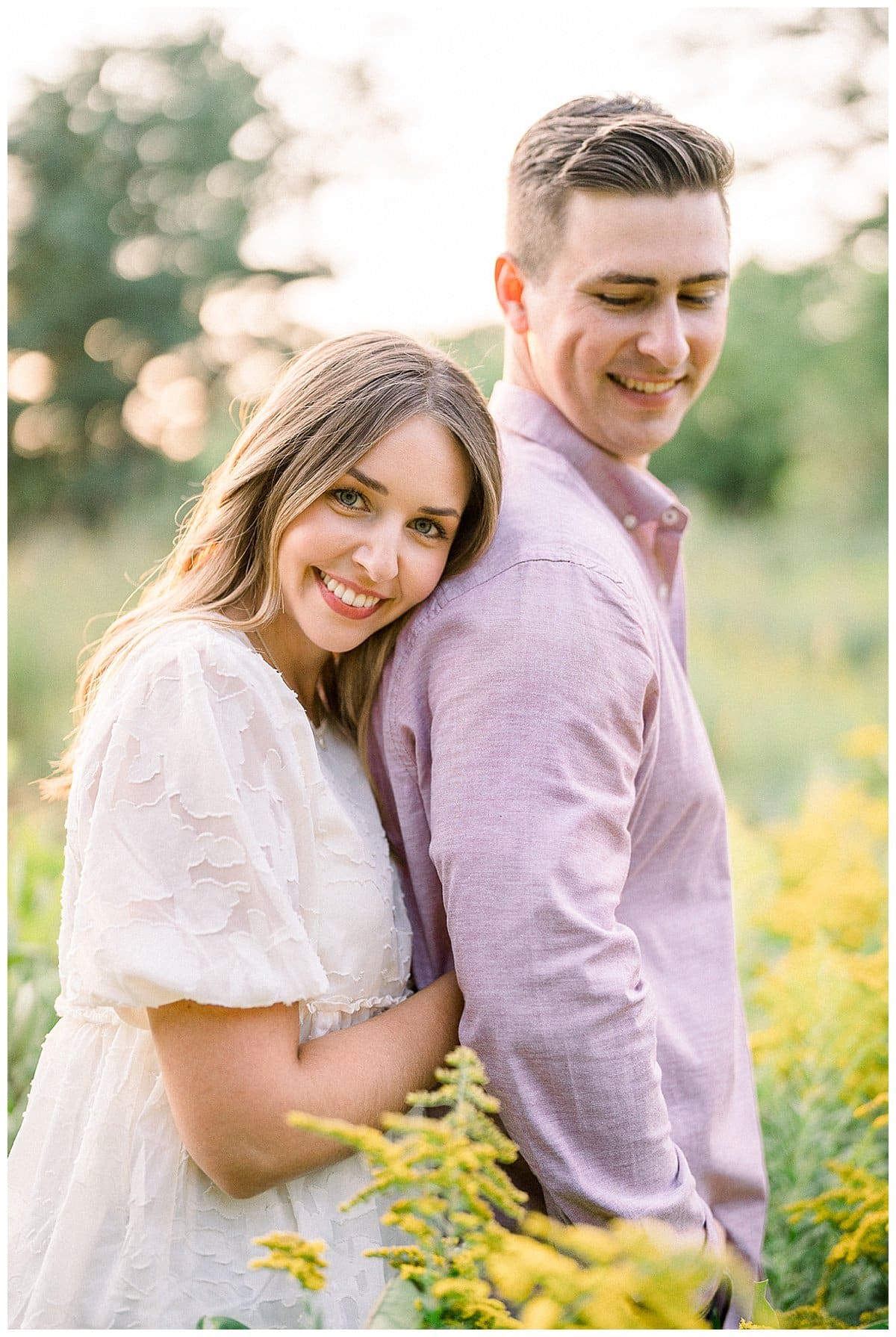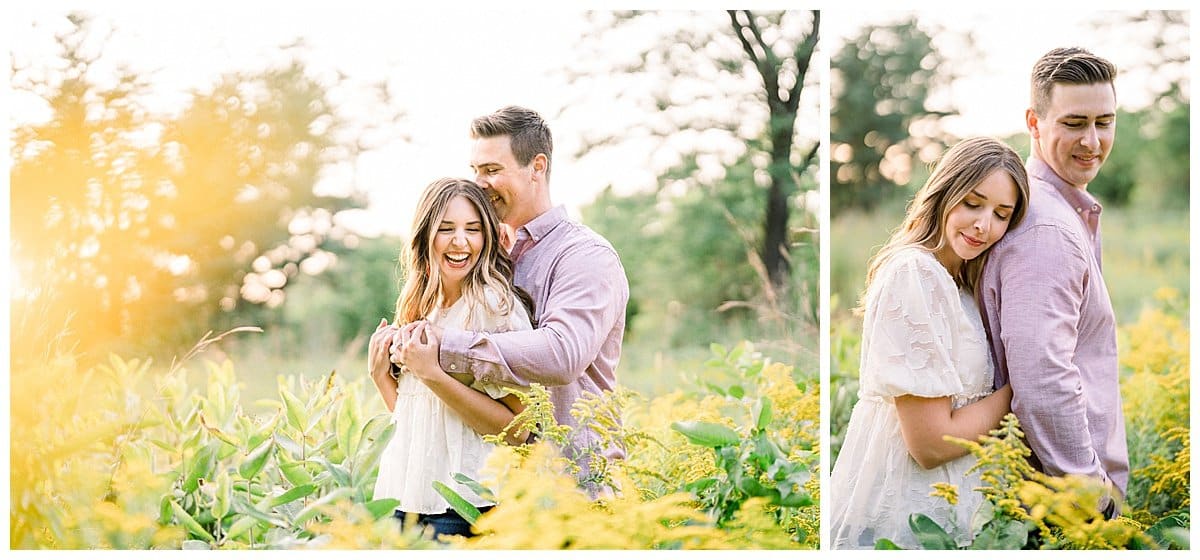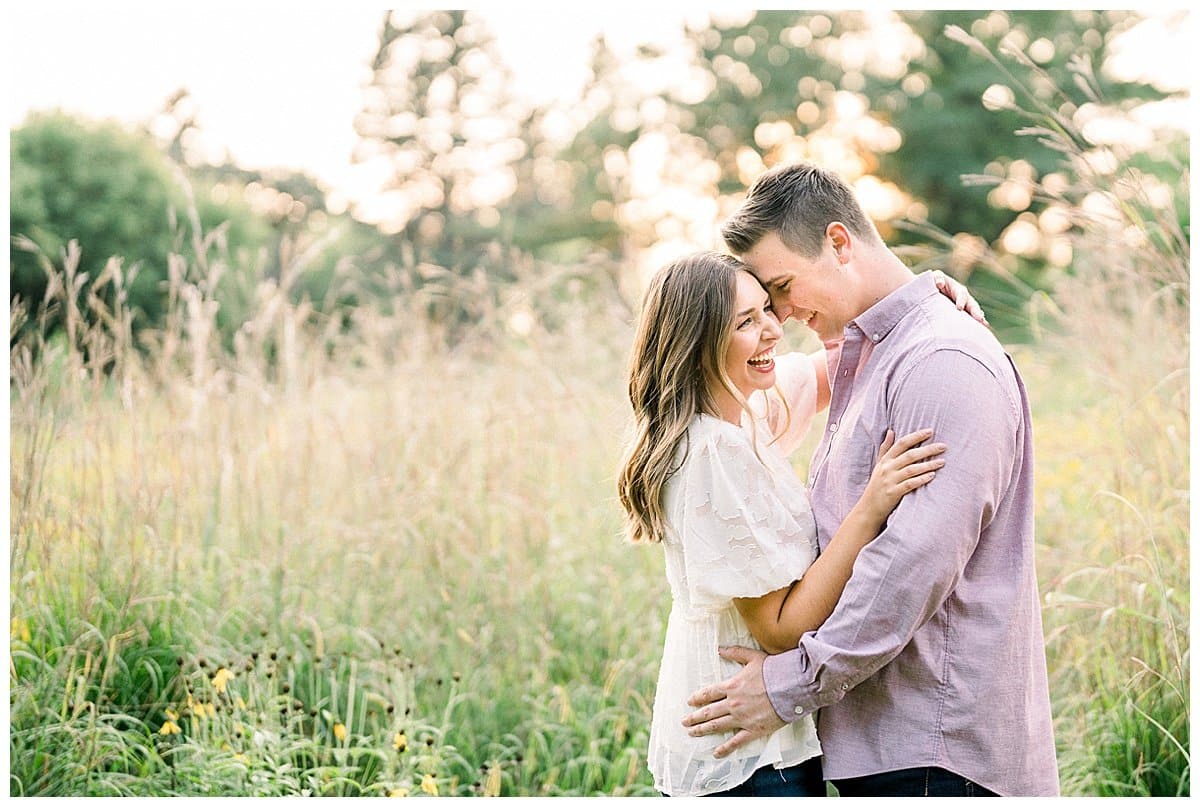 Ready to book your own Como Park Engagement Session? Reach out to Rachel via our contact page to book your date!