Dasha & Will's Lyndale Rose Garden Engagement Session
Dasha and Will are engaged! These cuties are getting married next June and after meeting them and working with them for their engagement photos, I couldn't be more excited for their wedding.
Dasha wore the most adorable light purple sundress and a floor-length white gown while Will kept it looking posh in his gray suit! It was a classy choice to mirror the grandeur of Lyndale Rose Gardens in Minneapolis, which is quickly becoming one of my favorite spots to photograph at!
To make the session even more adorable, they brought their chocolate lab, Rebel, who loves to play and is one of the more obedient dogs I've ever worked with during a session. He stayed with Dasha's friend Gabrielle when he wasn't in the pictures – and had a great time roaming around the park and getting lots of treats and praise from all of us! (Special shoutout to Gabrielle for being awesome and taking over doggie duty for the evening!)
Dasha and Will, I can't wait for your June wedding next year! You two make a stunning couple and I'm lucky to get to play a small role in your upcoming marriage!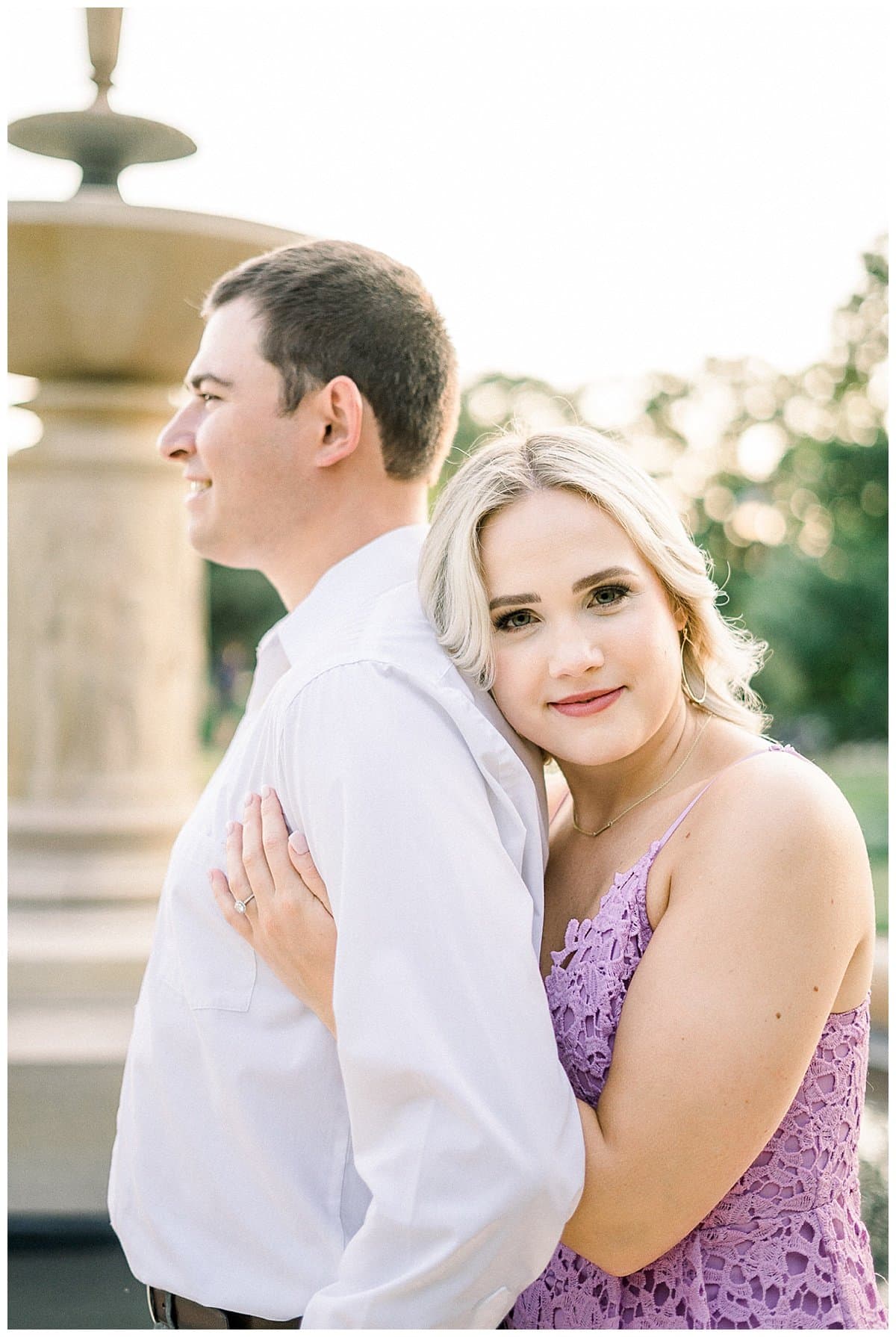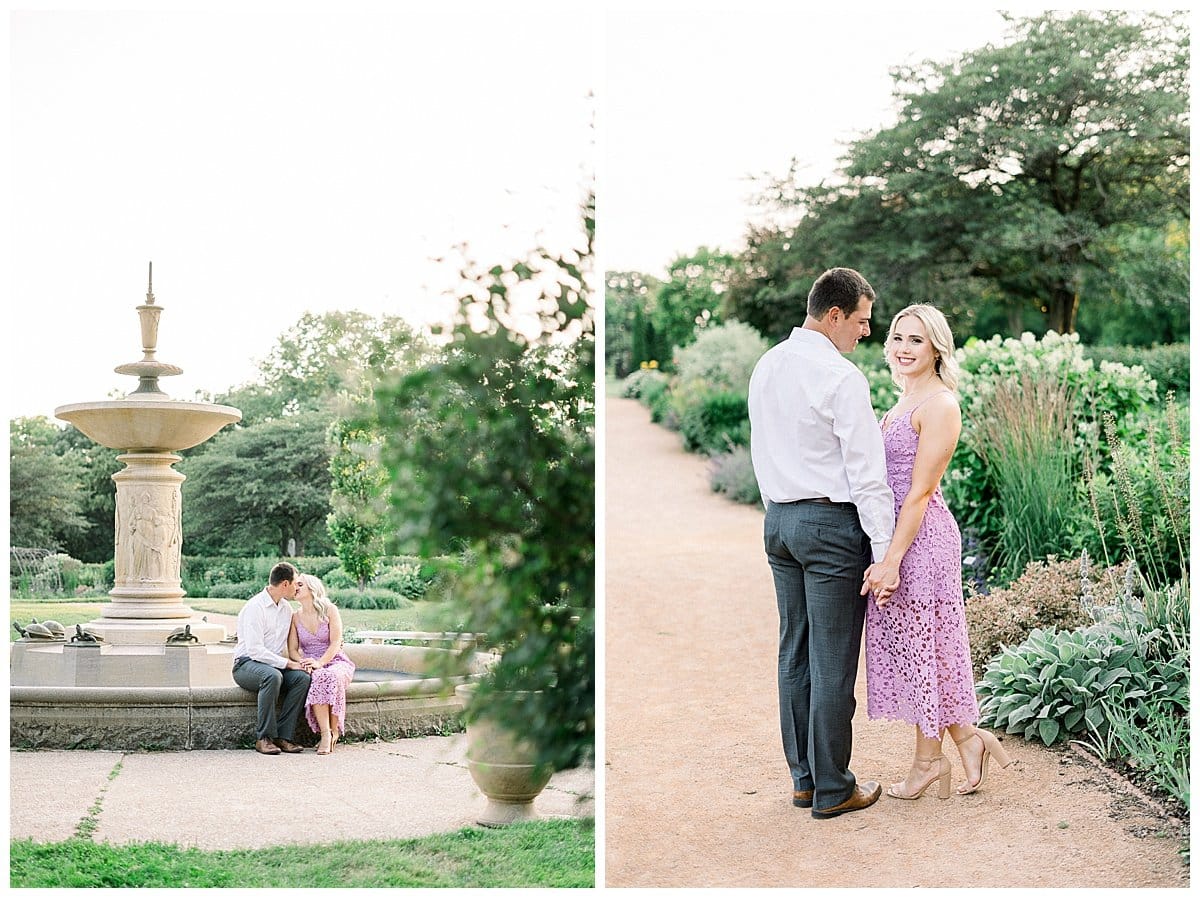 Interested in booking a Lyndale Rose Garden Engagement Session? Contact me here or via Instagram!