1. It will calm your nerves.
Believe me when I tell you I was NOT a chill bride, so I can completely relate to this.
I don't mean that I was the bossy or overly-anxious kind of bride, but I was definitely a nervous wreck. Despite being an extrovert, I was just terrified of walking down the aisle. Something about all those eyes on me made me SO nervous!
If it hadn't been for our first look (which our wonderful photographer gently suggested) I would have been even more of a mess. It was like …
An anchor in the chaos. Does that sound cheesy? Having a moment with Sam made me remember why I was getting married – he was the reset I needed to relax and enjoy the day.
Hear me when I say you're going to be a little nervous on your wedding day. The magnitude of it all might hit you as you're about to go down the aisle, or maybe earlier in the day (like it did for me). Either way, having a quiet moment alone with your soon-to-be spouse before the ceremony makes all the difference in the world and gives you both a respite from the craziness of the day.
(And by the way, if you're thinking "But Rachel, I'm just not the nervous type!" there is a really good chance your groom is going to be nervous – the first look is just as important for him for this reason!)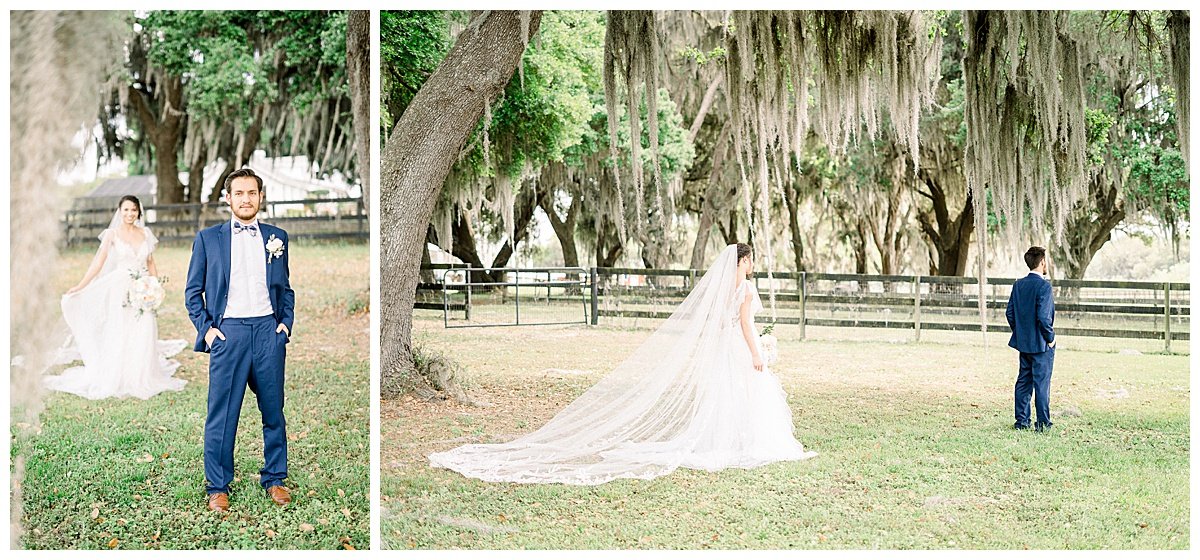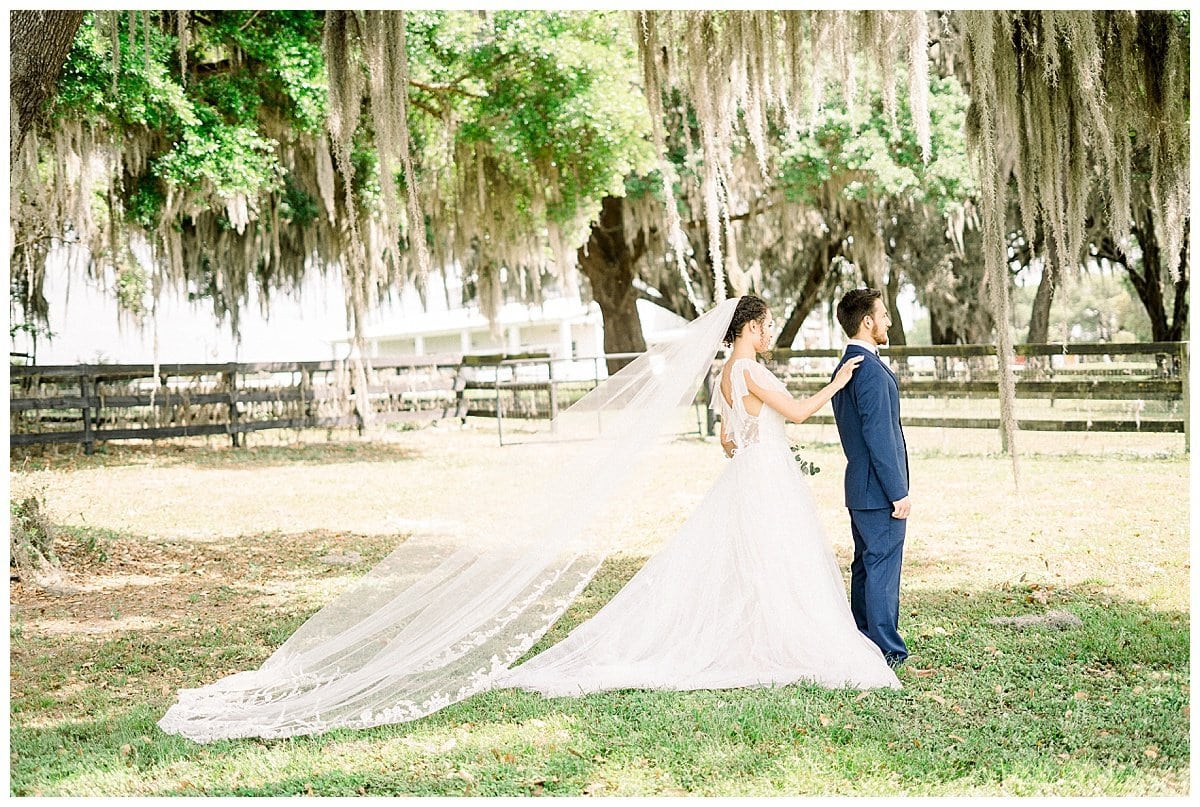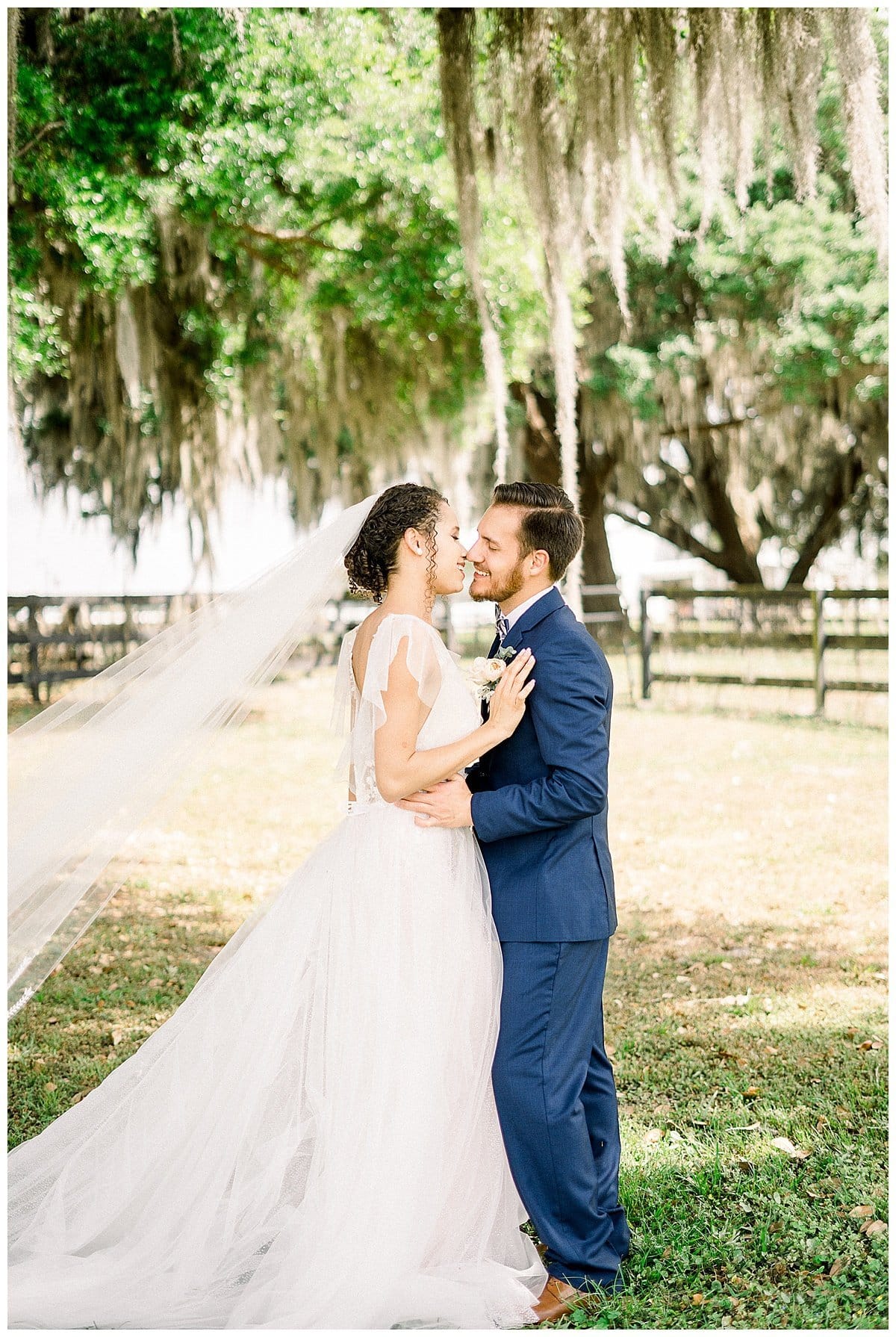 2. A first look lets you enjoy his reaction.
I know that a lot of brides (and their mothers) feel that there's just something so special and traditional about the groom not seeing you before you walk down the aisle. Believe me, that moment will not lose it's magnitude if you do a first look – it will only deepen it.
Your husband is not marrying you for the way you look in that dress, or the specific updo you've chosen, or for the beautiful bouquet of blooms you're holding. He's marrying you for you, and seeing you in all your bridal glory before the ceremony doesn't lessen the feelings he will have as you walk towards him. He's not going to be any less in awe of you!
(Sam and I both cried as I walked down the aisle, although he'll deny it if you ask. And that was after our first look!)
3. You'll cherish those photos forever.
The quiet, sacred moments you spend with your spouse in the few remaining hours before you promise your lives together are some of the most beautiful and profound moments you will ever have as a couple. You won't be distracted by all the people watching you, or worried about what you have to do next to keep the ceremony flowing – you just get to be in each other's presence and let the emotions flow. Your photographer will capture that for you from a respectful distance before you start taking portraits, and I can guarantee they will be some of your favorite images from the day!
4. You get to enjoy the party.
I'm going to be really blunt here and just say it – weddings are FREAKING EXPENSIVE. You (or whoever is paying for the day) will spend the most on your venue and food. If you're busy taking photos right after the ceremony, you won't really get to enjoy either – and that's a real bummer.
Also, your friends and family have potentially hauled themselves and their little ones a great distance to be there for you on your big day, and it's a shame to deprive them of the opportunity to celebrate with you because you have to go take photos. The time between the ceremony and dinner is usually a great time to catch up with your guests, sample the hors d' oeuvres, play lawn games, or enjoy a well-deserved cocktail.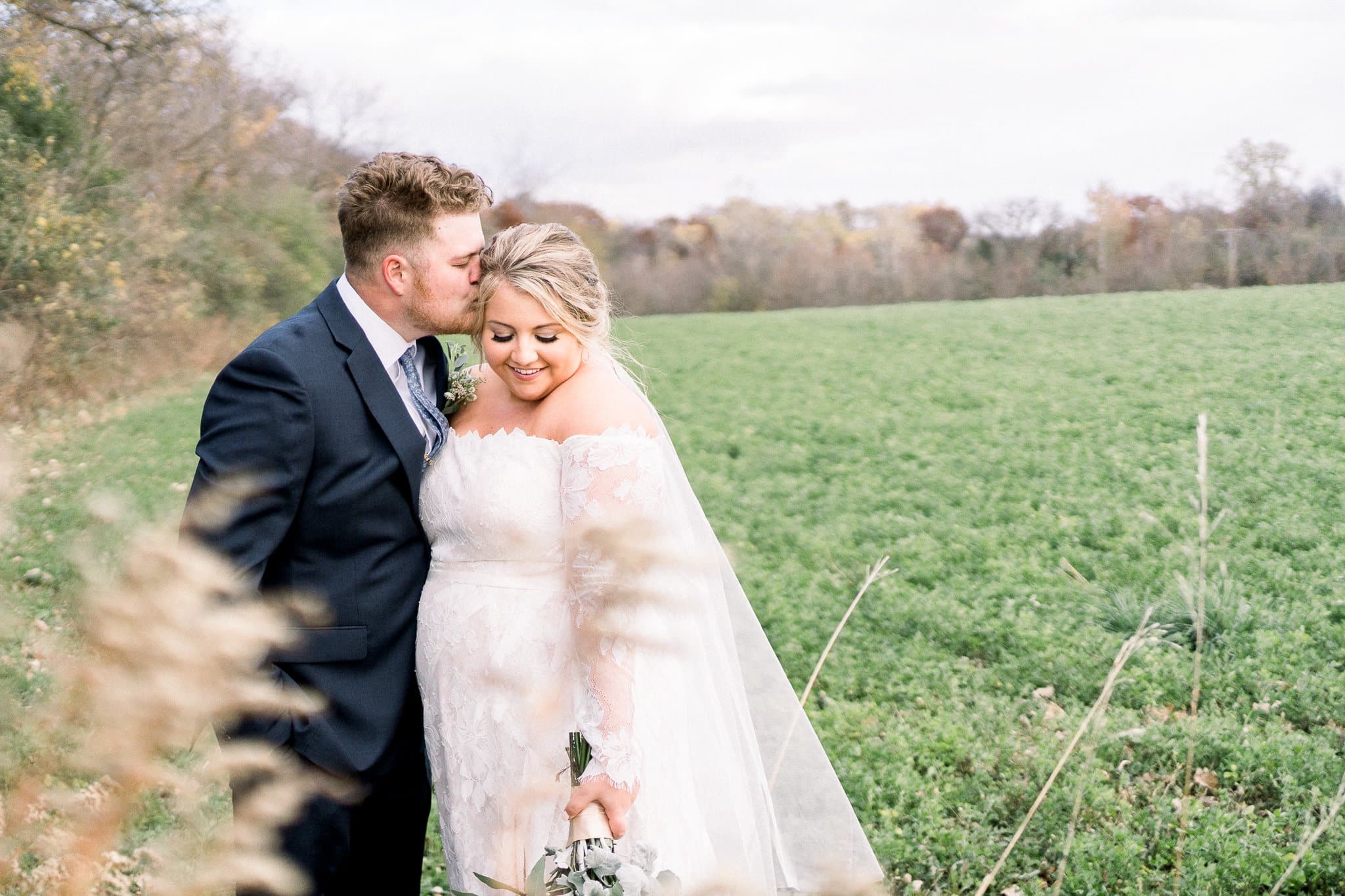 5. The wedding party won't hate you.
Ok, ok, they're your best friends in the world and they aren't going to hate you either way you choose. But how nice is it if the bridal party can go enjoy the reception with their other friends and significant others because you've already taken all the bridal party portraits before the ceremony?
6. You'll get more images and have insurance against any bad weather.
Couples who do a first look get on average 20%-40% more images than couples that do not. (This isn't a guestimate, by the way – I actually ran the numbers on this! #nerdalert)
Plus, weddings tend to run late. If the sun sets or it starts to rain after your ceremony, you've lost the opportunity to take those beautiful, glowy, natural photos you've been dreaming of. On the other hand, if the weather isn't great during the first look, you know it's not your only chance during the day to get images. Having a first look gives you (and your photographer!) some peace of mind, and you won't feel you have to rush through portraits before the sun sets.
7. You'll look your best.
An added bonus of the first look experience is that your hair, makeup, dress, and flowers tend to look their best earlier in the day, especially if it's hot outside! Getting portraits out of the way while everything is fresh goes a long way in ensuring you love your images.
So, Should You Do a First Look?
Your wedding day is hectic and will fly by faster than you can imagine, and I know that any couple who opts to do the first look and have a moment alone will not regret their decision! That said, It's important to note that while I LOVE first looks – I don't pressure my couples into doing them. I 100% understand that it might not fit your style and it isn't as 'traditional' as waiting, and the decision is all yours!
As a little bonus, here are some of my favorite images from Sam and I's first look – I'm SO glad we had these moments captured!