The Plummer House Rochester Engagement Session || Vanessa + Dylan
You guys! This engagement session is giving me all the feels! The Plummer House Rochester Wedding Venue is absolutely STUNNING and it was amazing getting to explore the grounds of this historic home. If you're in the Rochester area, I highly recommend stopping for a quick walk or even a picnic here!
When Vanessa first reached out about wedding photographers, we clicked right away. We have similar taste in home decor (except Vanessa is super talented and actually makes a lot of it herself – not a gift I possess!) She told me all about Dylan, her fiancee, and the love they share was so evident in her words!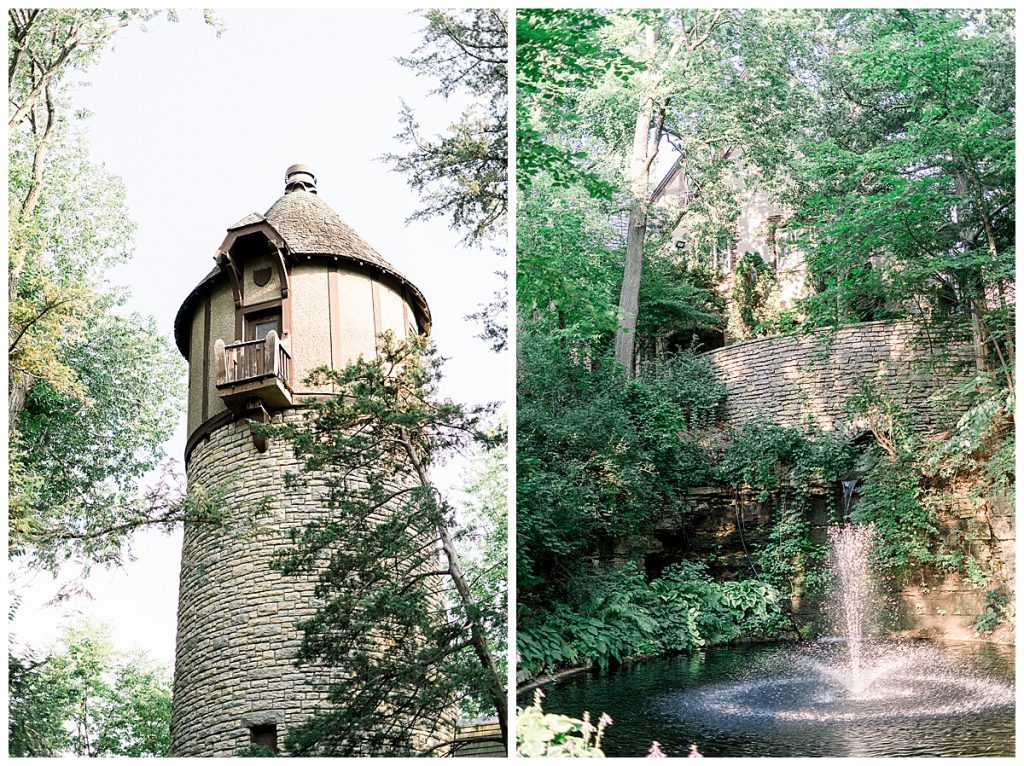 Vanessa and Dylan met in high school during junior year and dated right through college. They went to separate schools, but they made long-distance work as they pursued their dreams. Vanessa is studying to be a PA and Dylan is pursuing a career in personal training – and having met them, I can see both of them in their prospective careers! Dylan is an introvert that keeps Vanessa laughing and Vanessa describes herself as the extrovert of the duo. Their relationship is SO sweet and Sarah and I had the best time working with them!
When they aren't walking with Reya, their German shepherd, or busy with work and school, they like to work out together and spend time in the outdoors – so we made sure to keep their engagement session in a more natural setting! The Plummer House was the perfect mixture of gorgeous landscaping and beautiful architecture, but we headed to Quarry Hill Nature Center to pop some champagne and switch outfits around sunset.
These lovebirds get married next June at the 3 Ten Event Center and Sarah is going to have a wonderful time photographing these two again! I can't wait to see the pictures! Vanessa and Dylan, we're so excited for you and can't wait to work with you again!