The White Orchid at Oasis Wedding Venue – Behind the Scenes
A few weeks back, I was fortunate to shoot a styled wedding at The White Orchid at Oasis Wedding venue in Fort Myers, Florida. This venue is EVERYTHING – so beautiful, elegant, romantic, and a complete dream to shoot at as far as lighting goes!
The entire venue is laid out with the couple and their wedding day in mind – starting with a beautiful getting-ready space for both the bride and her girls and the groom!
Each space has its own bathroom (a must) and the girls' suite has a large, open-layout kitchen with a full range and refrigerator for making and storing any snacks, drinks, or meals you might need as you're getting your hair and makeup done. The other vendors and I couldn't stop gushing at how perfect the setup was! Fort Myers Wedding Venue
Downstairs, there's a kitchen for the catering staff and a large ballroom with a fireplace that's perfect for a small intimate ceremony or having the dance as the evening goes on. Most couples opt to have their ceremony outside and the cocktail hour on the porch before moving on to the dance or moving the guests to the large lawn overlooking the river for yard games (or an alternative spot for the dance).
Keep scrolling for some of my favorite images AND a list of all of the amazing vendors that made this day possible! If you're planning a Florida wedding I can't recommend this group of wedding professionals enough – they will make your dream a reality!
Want to see more images from this venue? View Kelsey + Brett's White Orchid at Oasis Wedding Blogpost!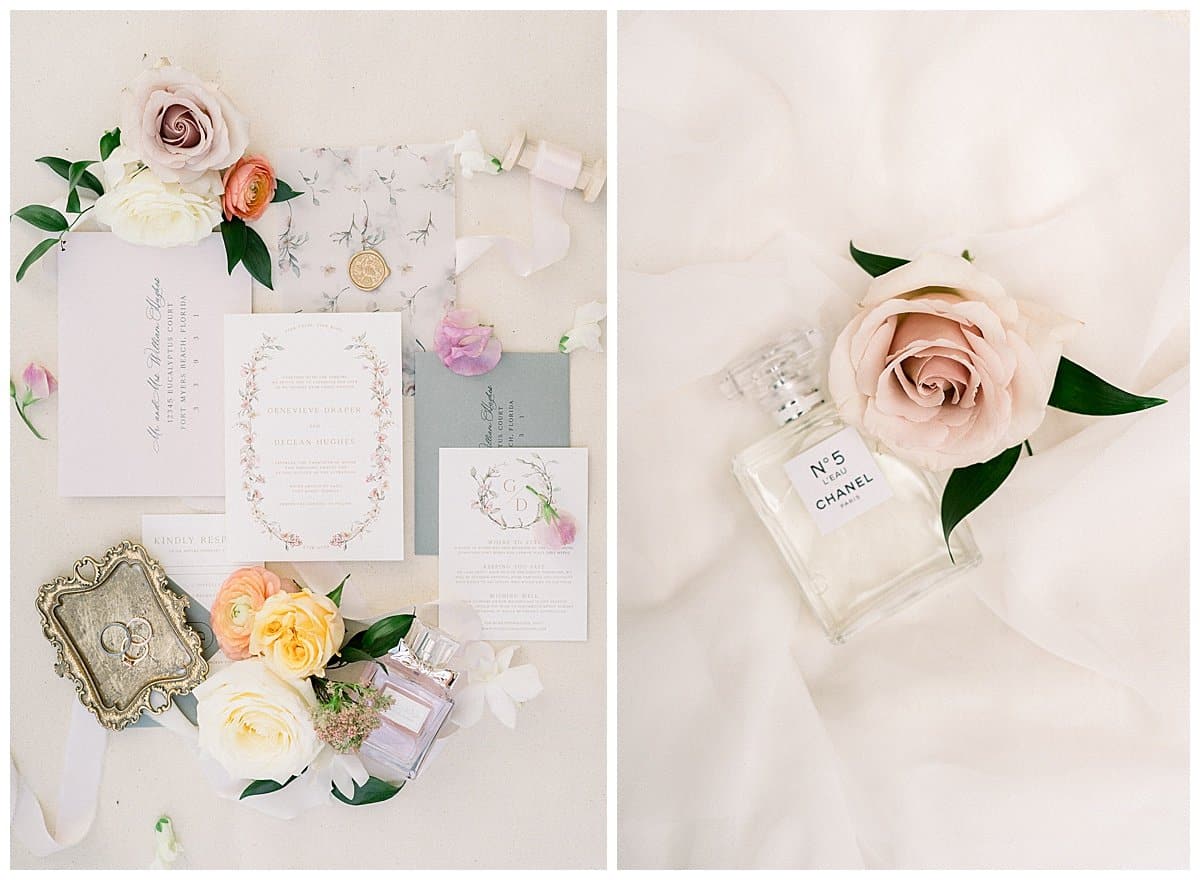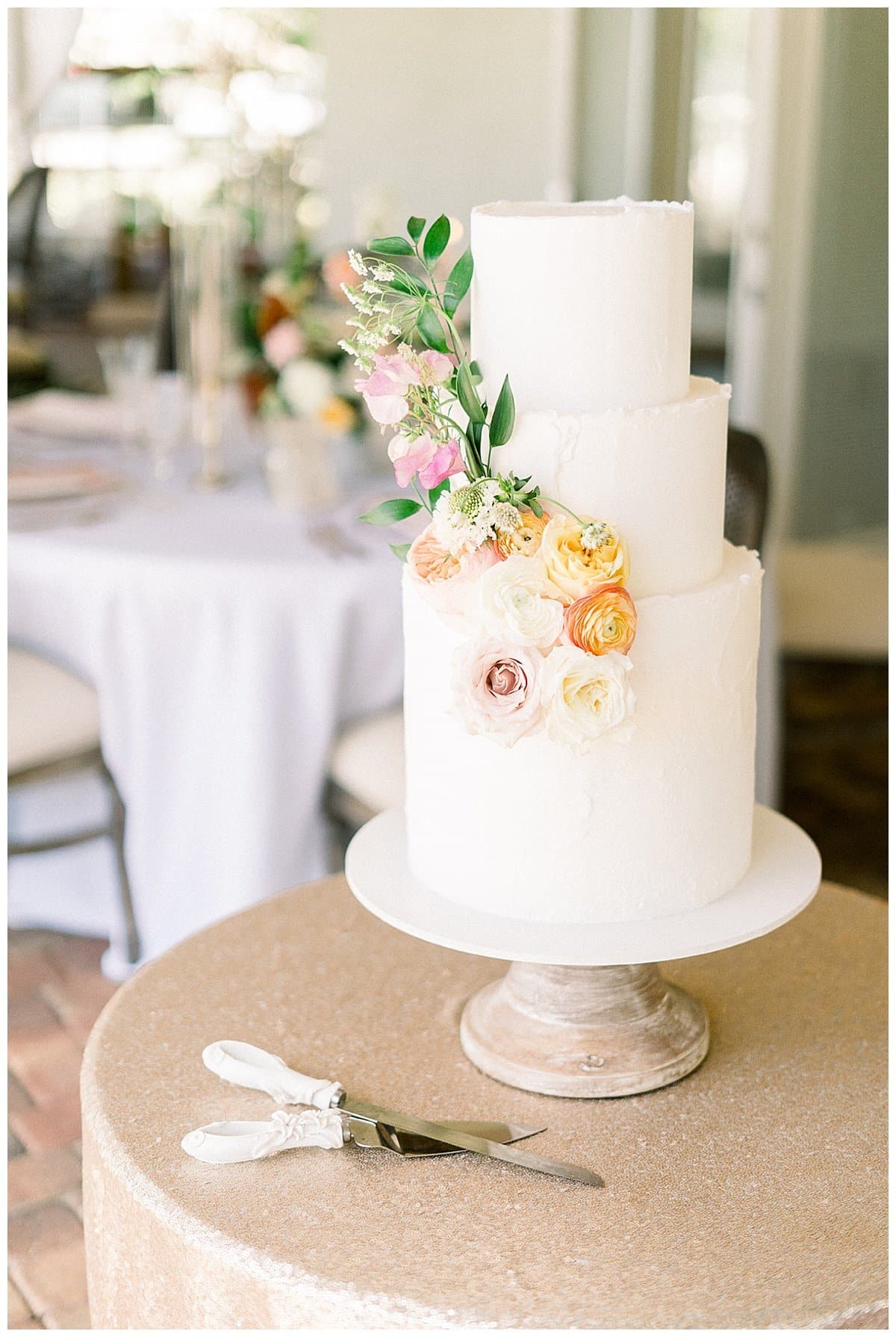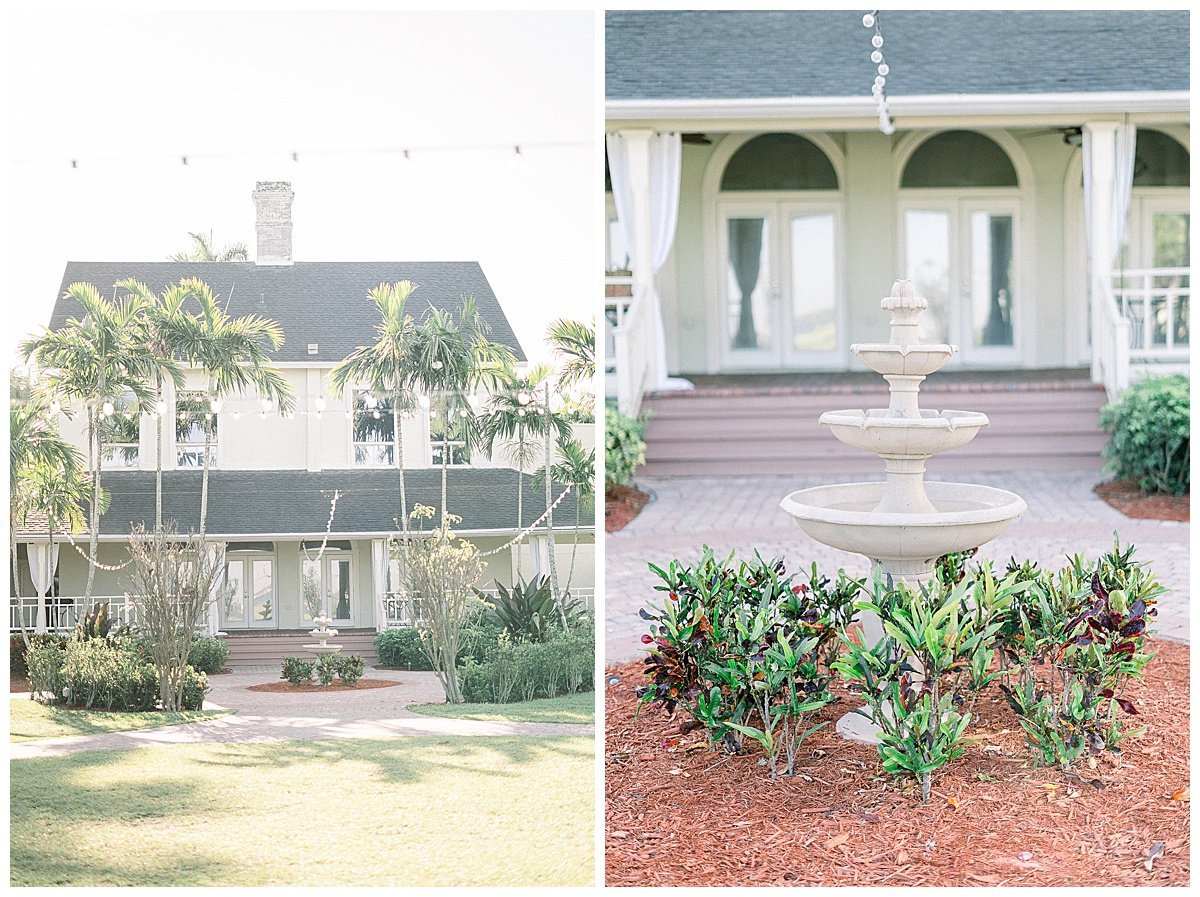 Romantic, Elegant, & Fun: The White Orchid at Oasis Wedding Venue
I just can't say enough great things about The White Orchid at Oasis Wedding venue! If you're in the area or are looking for a destination in Southwest Florida, I highly recommend checking them out.
The venue coordinator, Jamie, is super sweet and clearly loves what she does – and she's willing to do anything for her couples, which I just love! She was so accommodating with my plans for this shoot and made everything SO easy and I know she treats her couples the same way.
Trust me, that's not a norm in the wedding industry and I've seen a lot of my couples get treated poorly by their venue, so it's very important to find a venue that treats you well!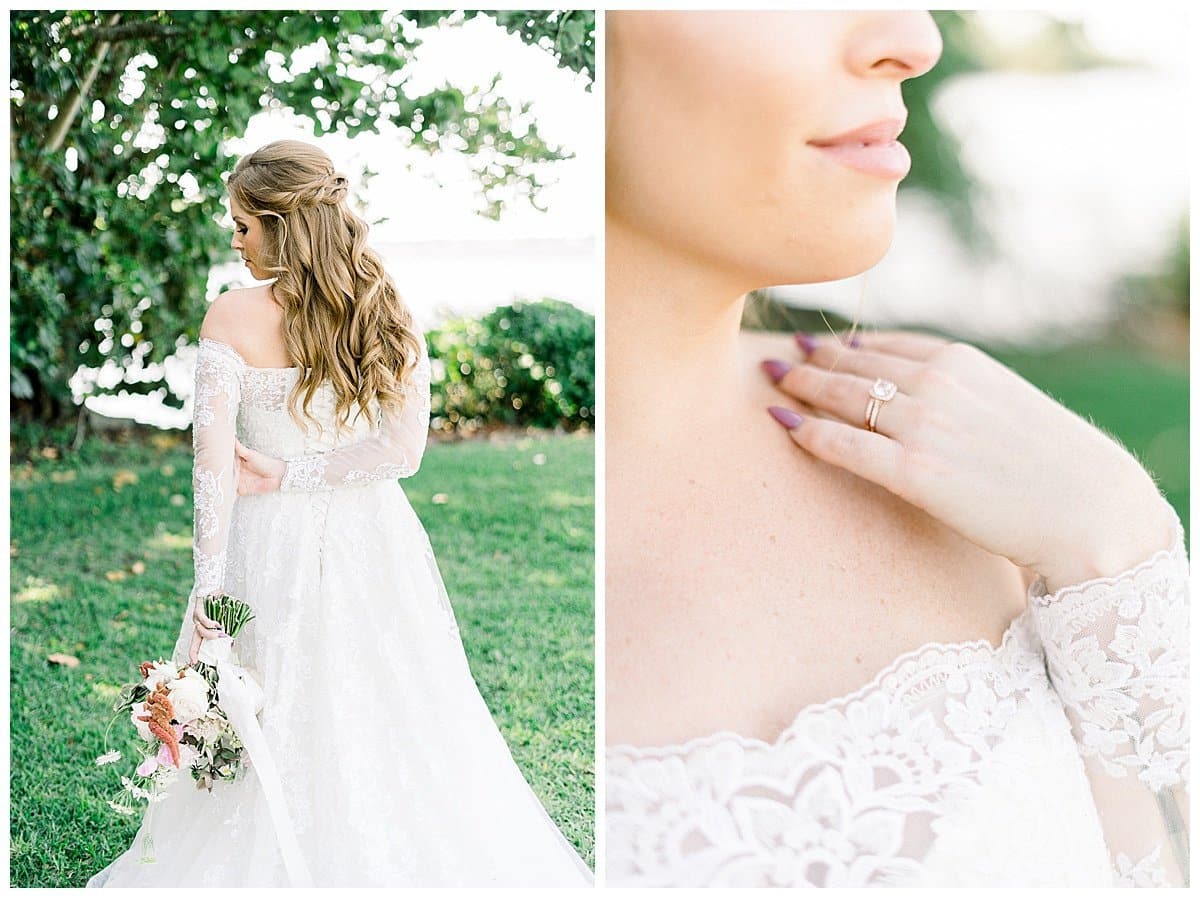 Another super fun element was the presence of Model T Chauffeur Services at the shoot! They were also very kind and easy to work with and I just LOVE how these images turned out with Brenna, Taylor and this cute Model T!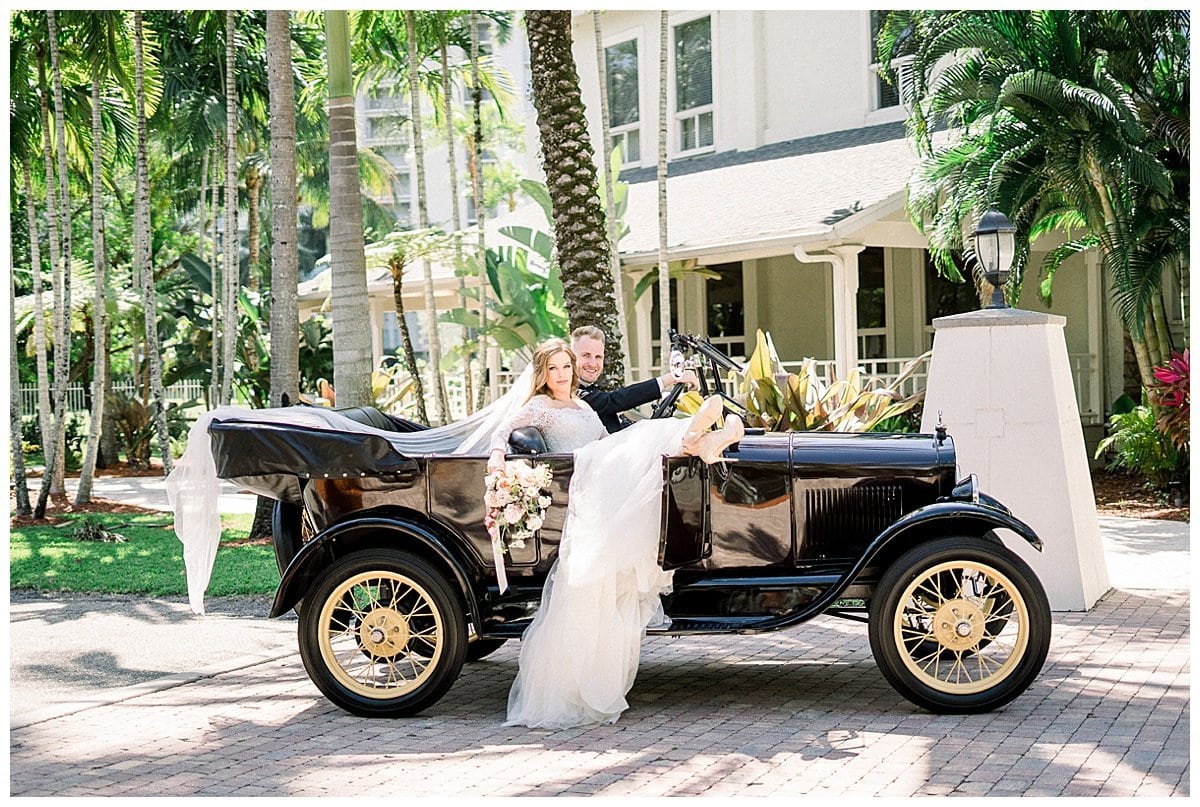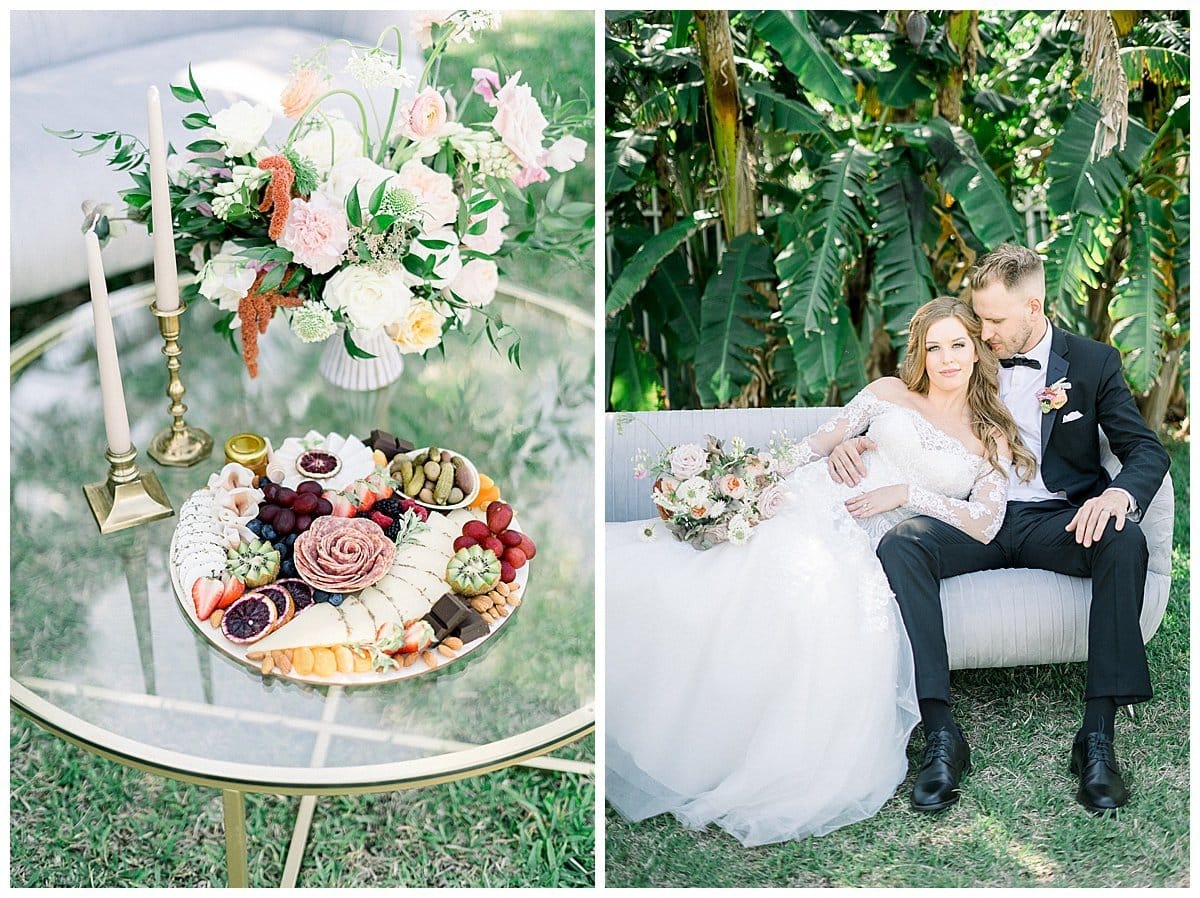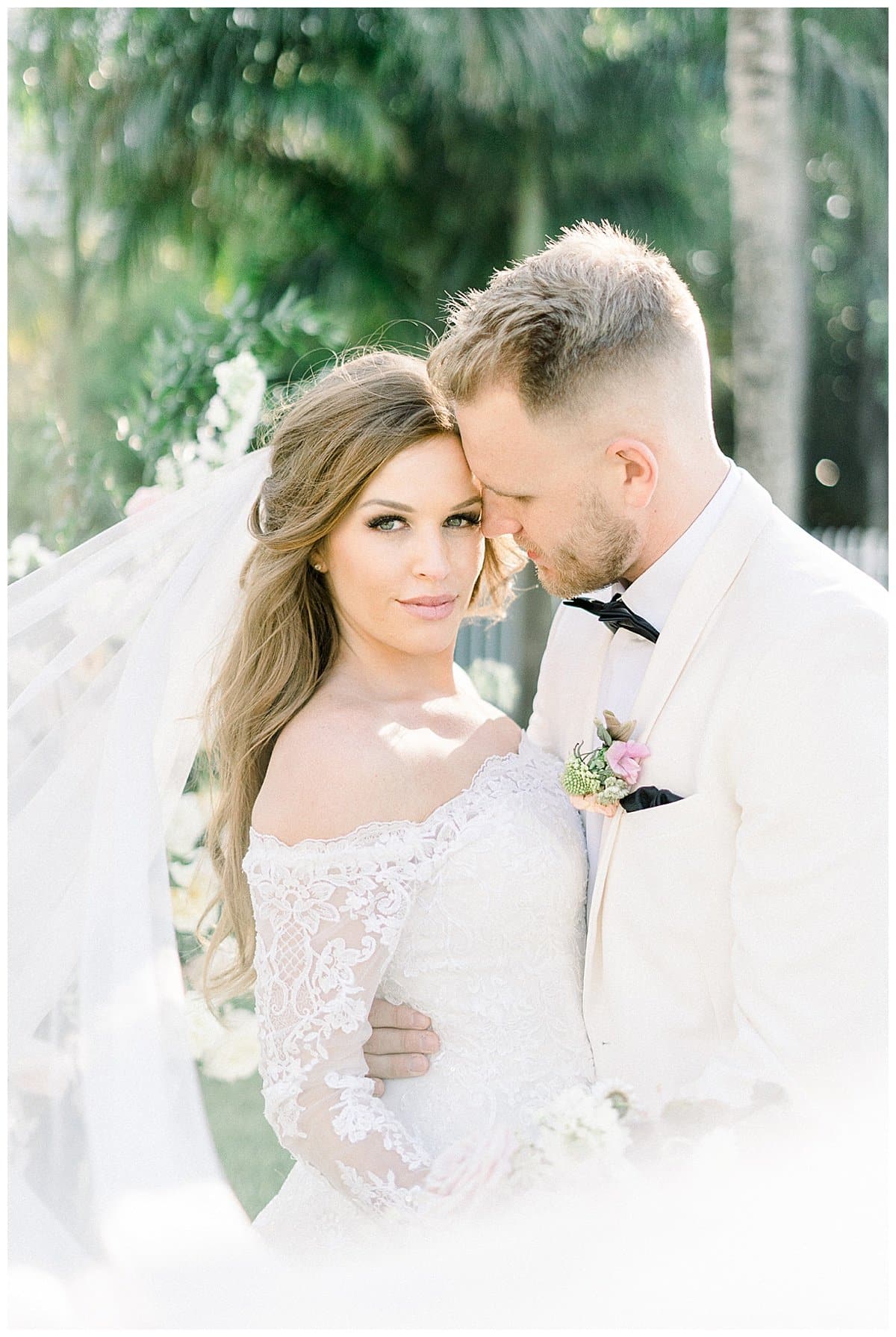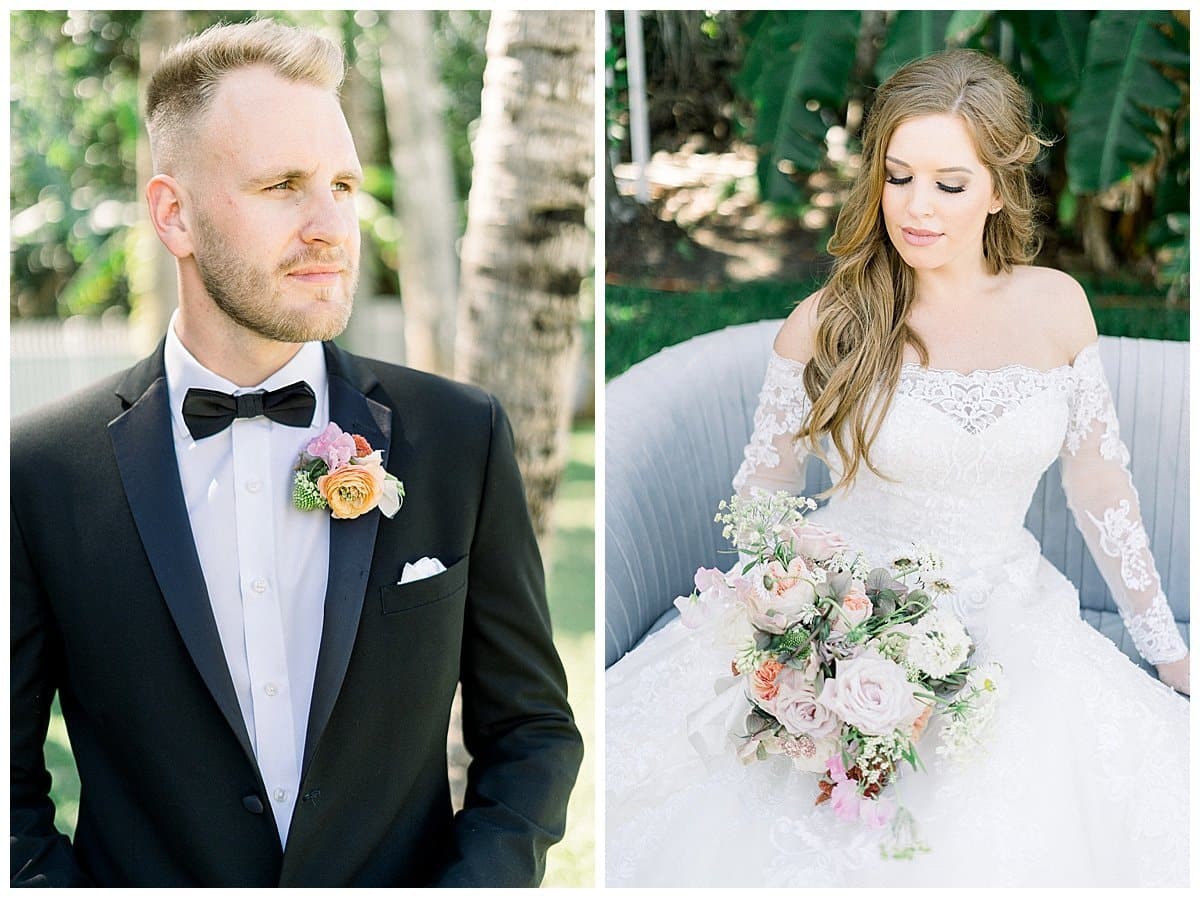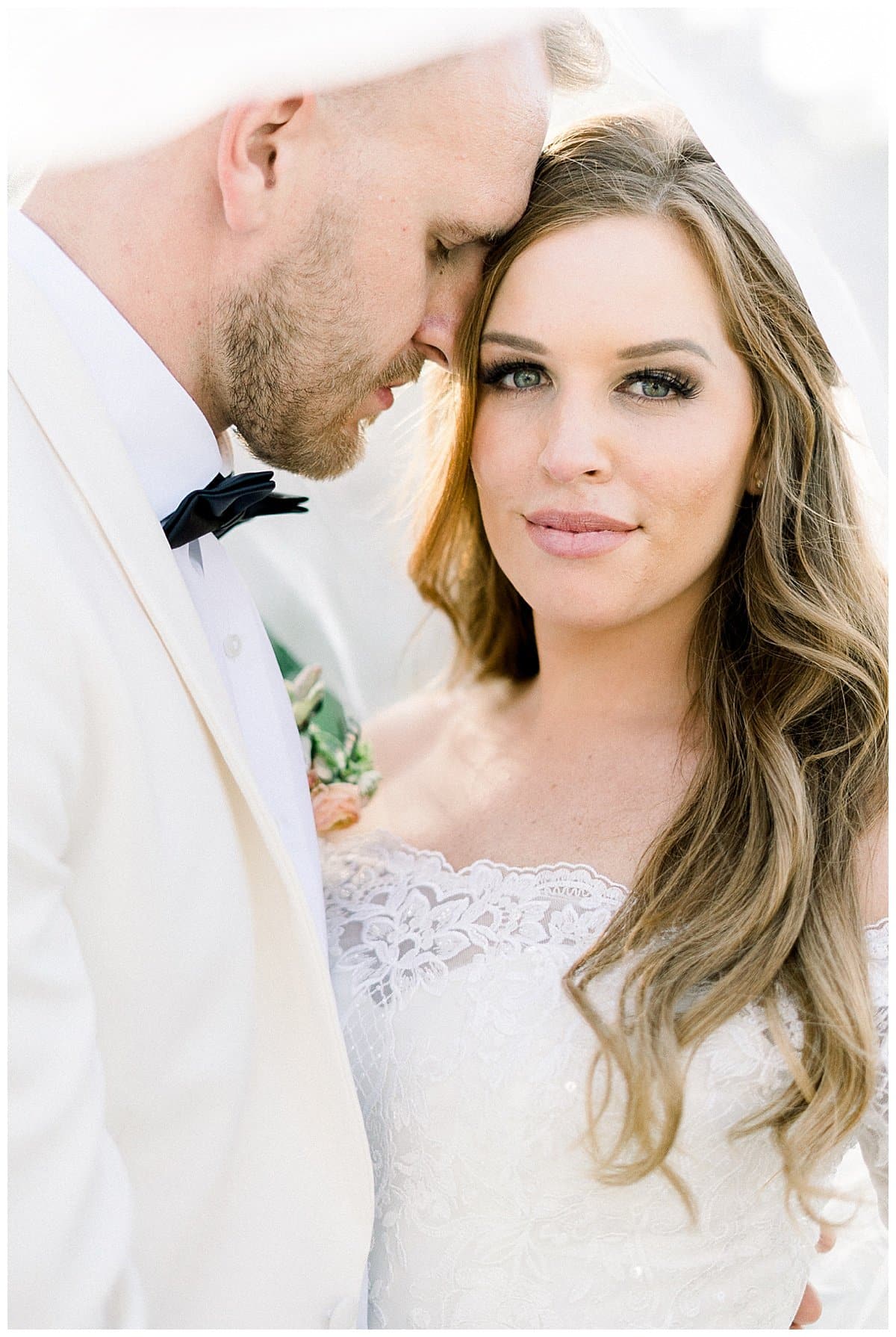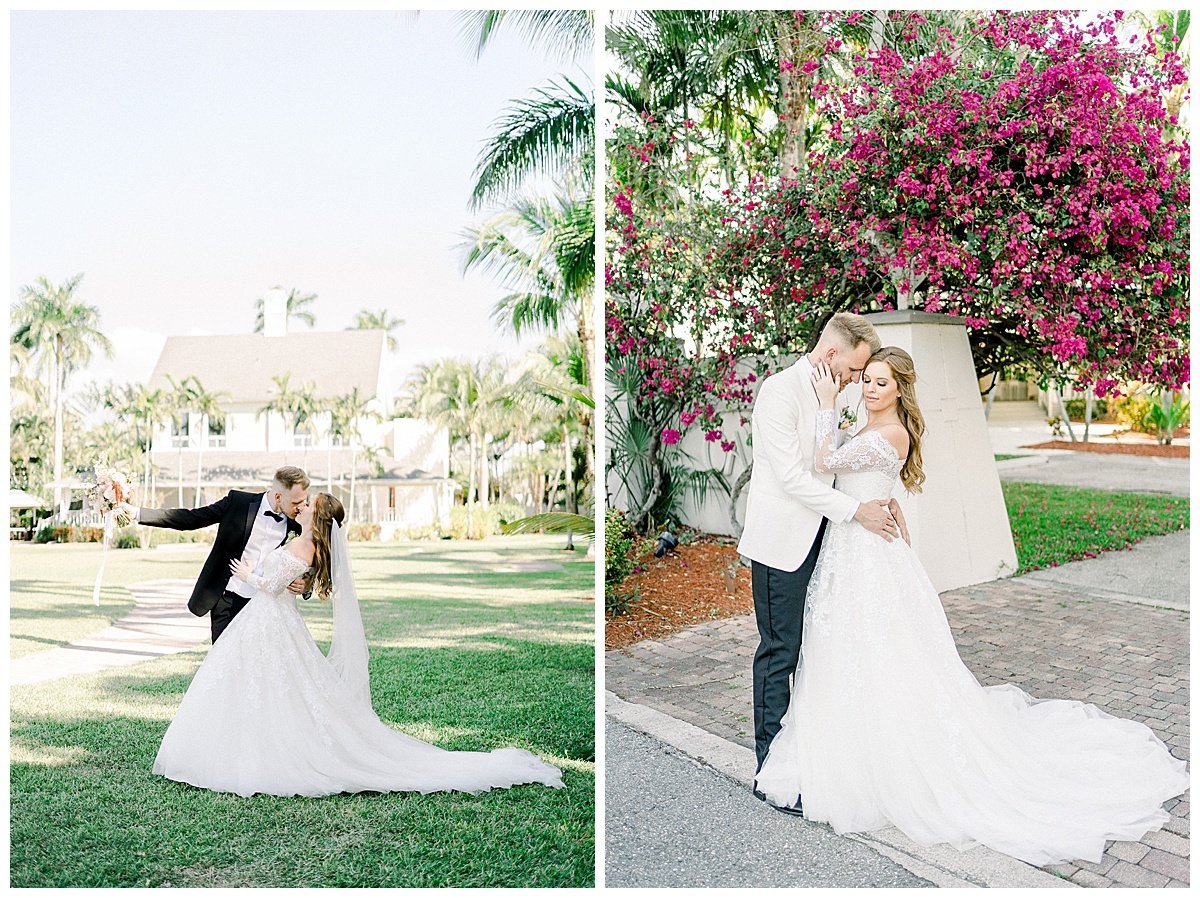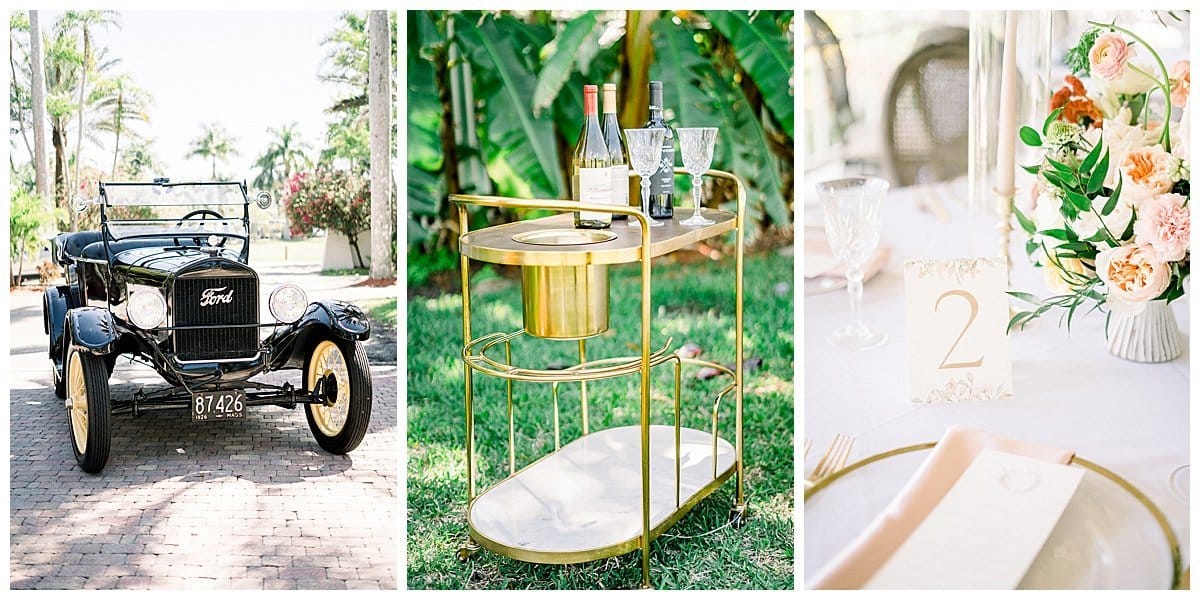 Last but not least, I could NOT get over the amazing cake that Kristin Marie Cakes created – you guys, it tasted just as good as it looked! It even smelled good – I could tell it was buttercream the moment she brought it in because of how fragrant it was! If you know me in real life you know I'm a sucker for buttercream frosting 😍 (or really anything with butter or cream in it!).
By the time Kristin had it decorated with florals from The Blooming Flowers it was truly a masterpiece!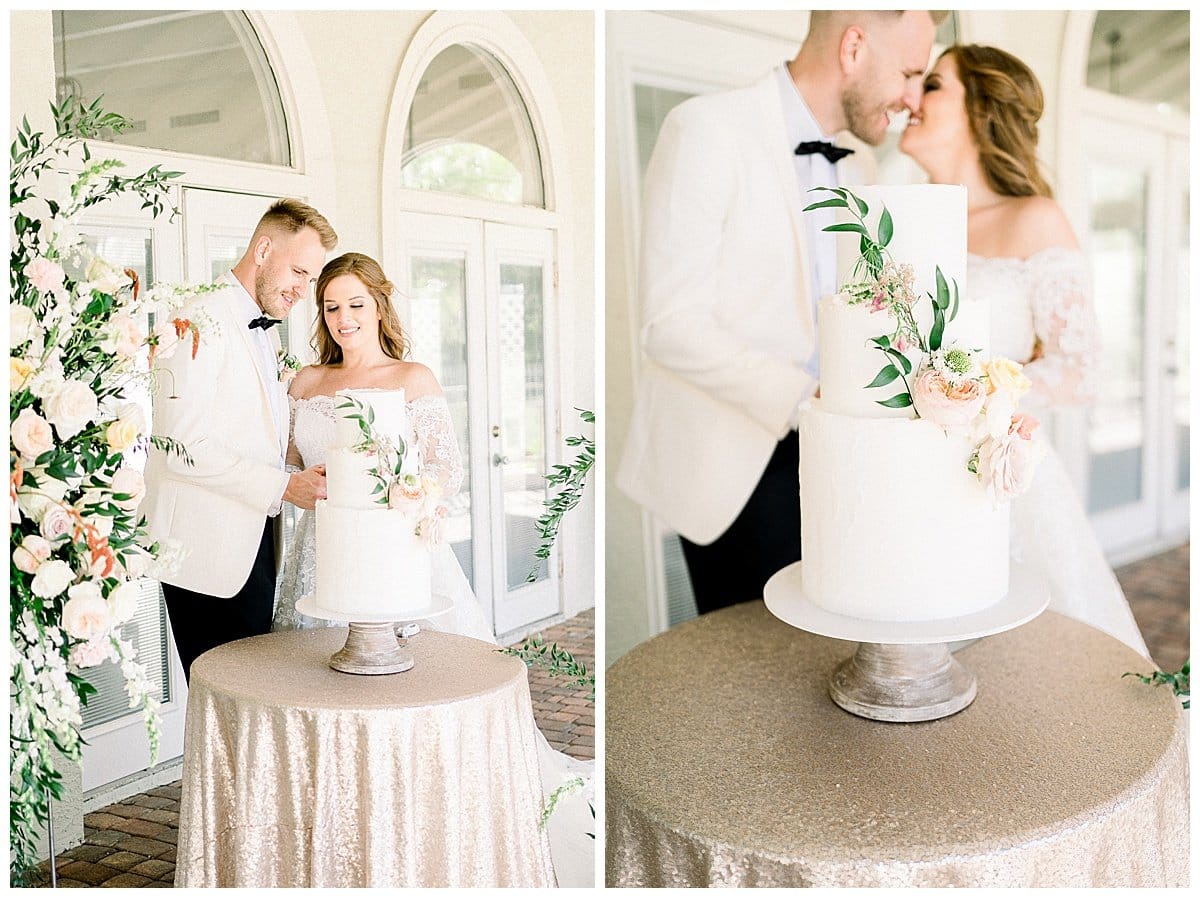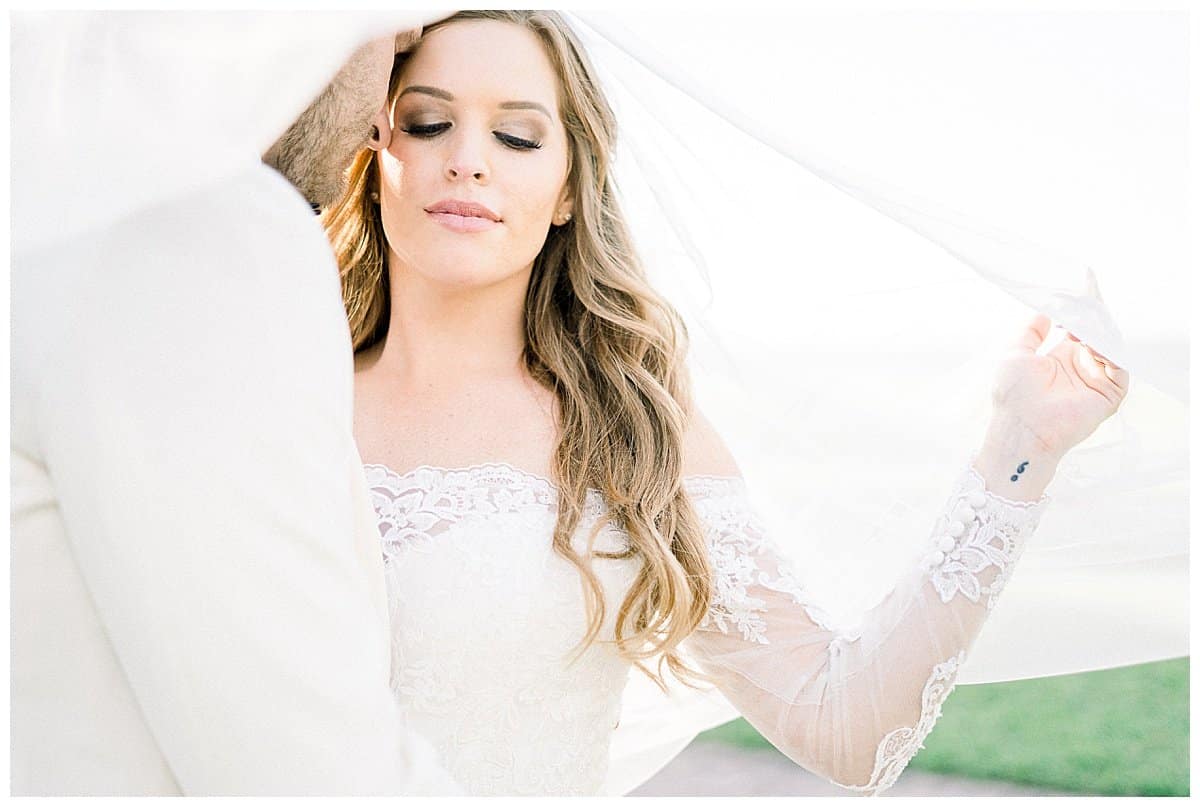 The White Orchid at Oasis Dream Team
Thank you to the AMAZING vendor team who helped bring this together! If you're looking for any vendors I can highly recommend all of these wonderful businesses – they truly care about making your wedding day amazing and they are the best in the biz!
Venue: White Orchid at Oasis – 3027 E Riverside Dr, Fort Myers, FL 33916⁠
Fort Myers Wedding Photographer: Rachel Elle Photography
Planning: @theapostolicwife⁠
Lounge/Chair Rentals: @plithosrentals⁠
Wine glasses and napkins: @kateryaneventrentals⁠
White Linen: @onceuponafiesta⁠
Chargers, Vases, Candles: @adrdecor⁠
Florist: @blooming.flower.art⁠
Stationery: @tuesdaygracedesigns⁠
Car: @modeltchauffeur⁠
Charcuterie: @adoredboards⁠
Dress: @allbridestobe⁠
Tux: @blacktietuxedos⁠
Cake: @Kristenmariecake⁠
Hair and Makeup: @chloe_lamb_hair
Looking for your White Orchid at Oasis Wedding Photographer? Want to learn more? Head to our contact page to reach out and inquire about your date!