A Northwoods Minnesota Cabin Wedding
Stephanie and Brady are married! These two celebrated their love at a Northwoods Minnesota Cabin near Breezy Point, far from their Las Vegas home – and it couldn't have been a more beautiful day or celebration. They met at a bar and were immediately attracted to each other, but it was many months before they decided to make it official – in fact, Stephanie thought that Brady had lost interest!
But at a family friend's cabin, these two lovers tied the knot after planning their day for the last year, and all the waiting finally paid off. Stephanie was glowing in her dress and pearl accessories and Brady swooned in a gray three-piece suit that she managed to look cool in, despite the sunny August day.
Stephanie and Brady have the most incredible family and friend group that loves them and traveled from near and far to attend their wedding – and to play a role in its planning. Sam and I were so impressed at the thoughtful and personal touches that graced their reception!
And as far as a wedding party goes, these people are the best! I've never seen a wedding party so ready to help out on a wedding day. The toasts were long (in a good way) and full of happy tears.
Brady and Stephanie are actually moving from Las Vegas to Iowa, and they planned their move for the day after their wedding! Their love, commitment, and energy clearly has no bounds! Their departure made for the sweetest goodbye speeches and there wasn't a dry eye in the house.
As you scroll through this gorgeous wedding day, I hope you can see why Sam and I were so excited to be a part of this wedding. From the thoughtful personal touches to the amazing love between these two, their wedding party, and their friends and family, this Northwoods Minnesota cabing wedding was exactly the kind of day we love to capture!
Stephanie and Brady, you two are so sweet and Sam and I were honored to be a part of your day! We wish you all the best and hope our paths cross again – best of luck in your new adventure!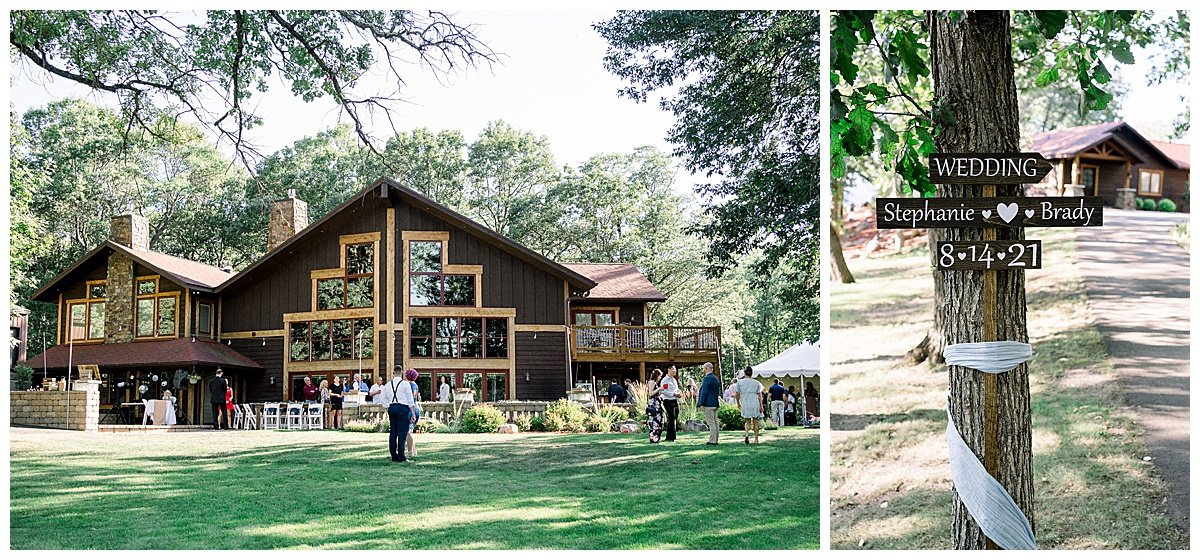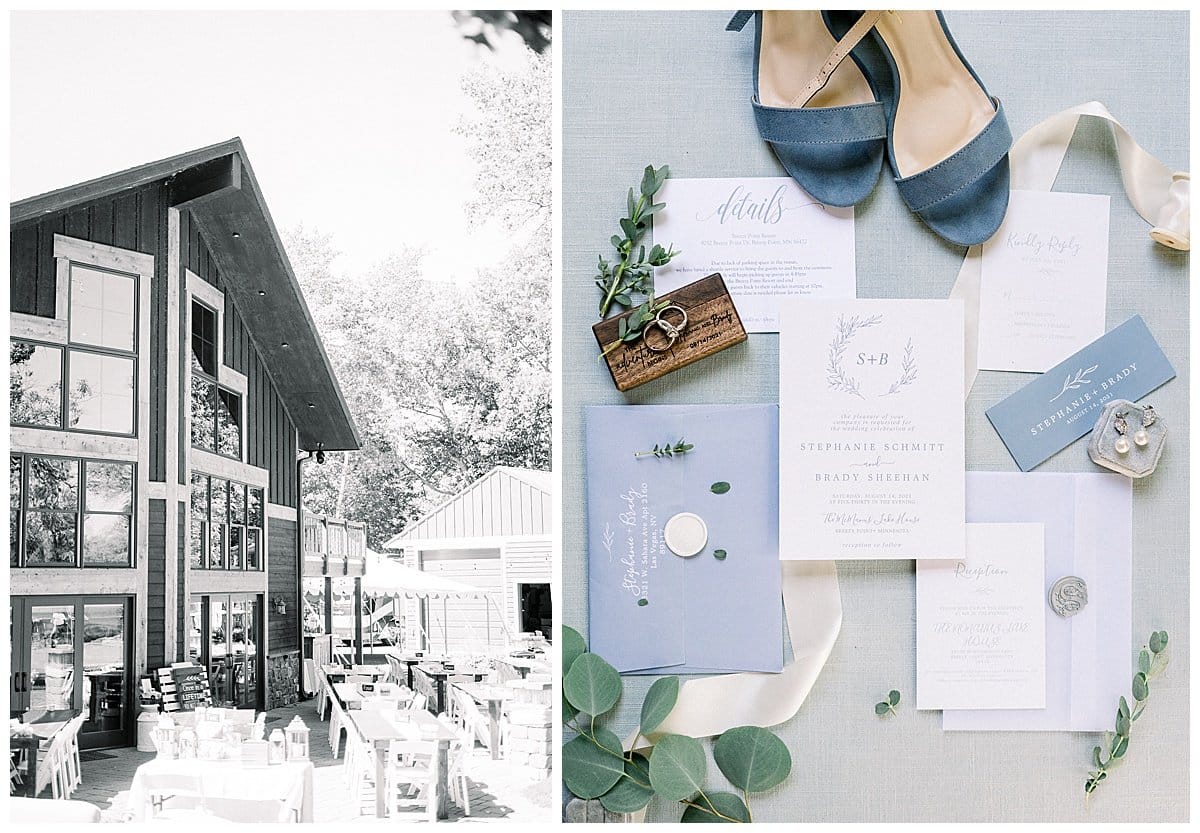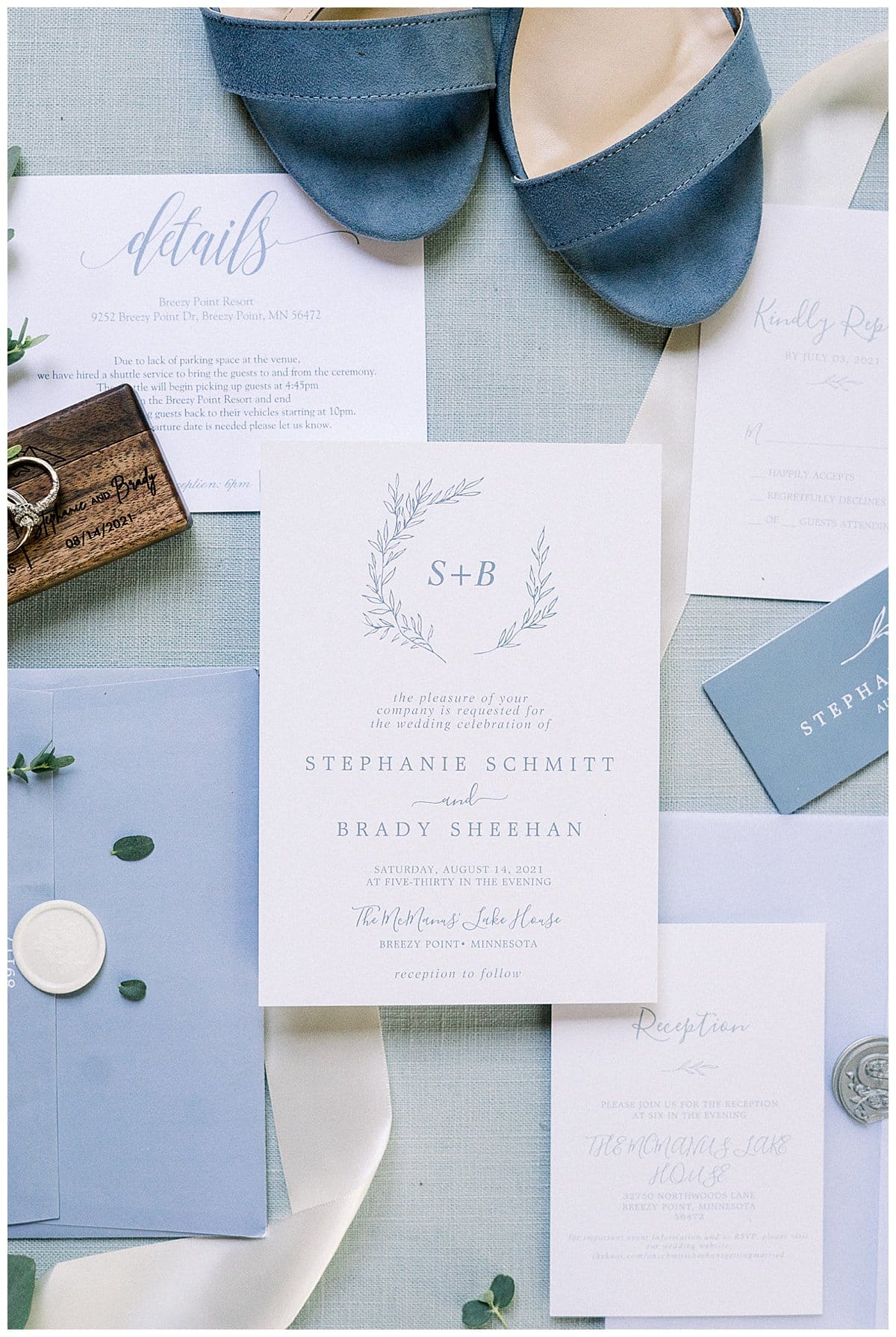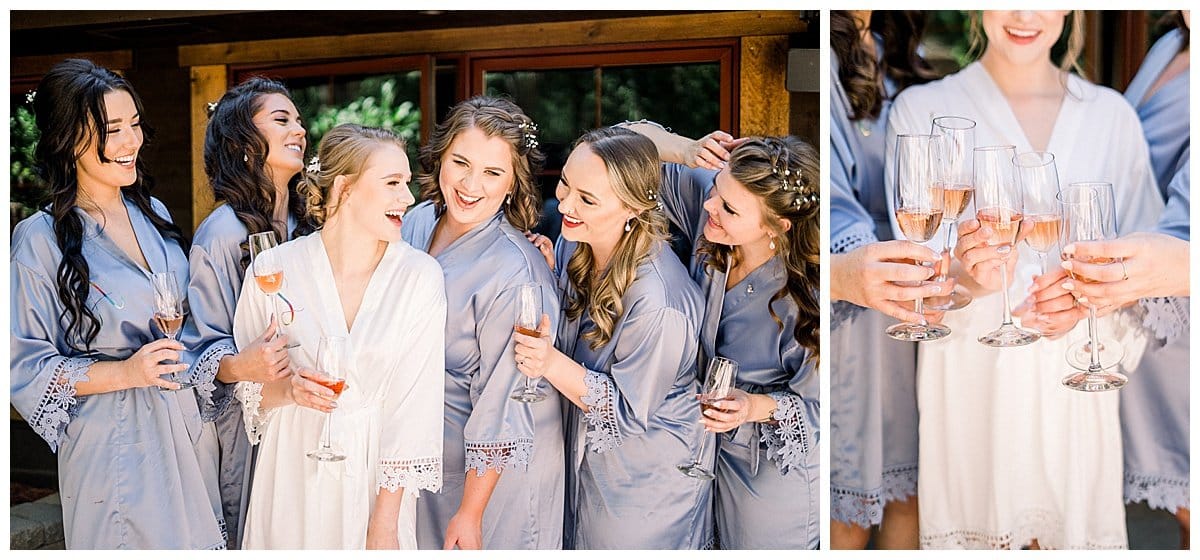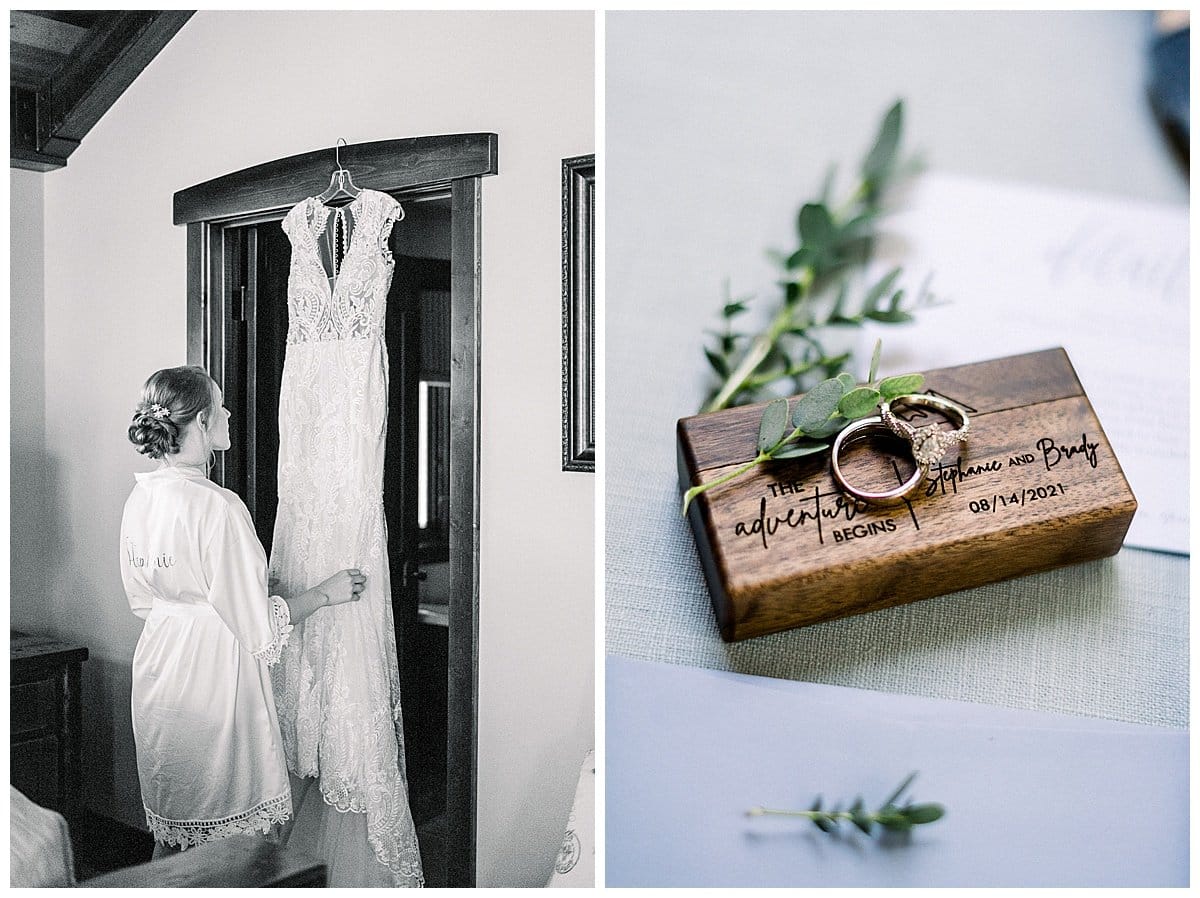 Brady and gang shared a few drinks right before we took photos! This group was seriously so fun and made the whole day relaxed and enjoyable – in spite of the August heat!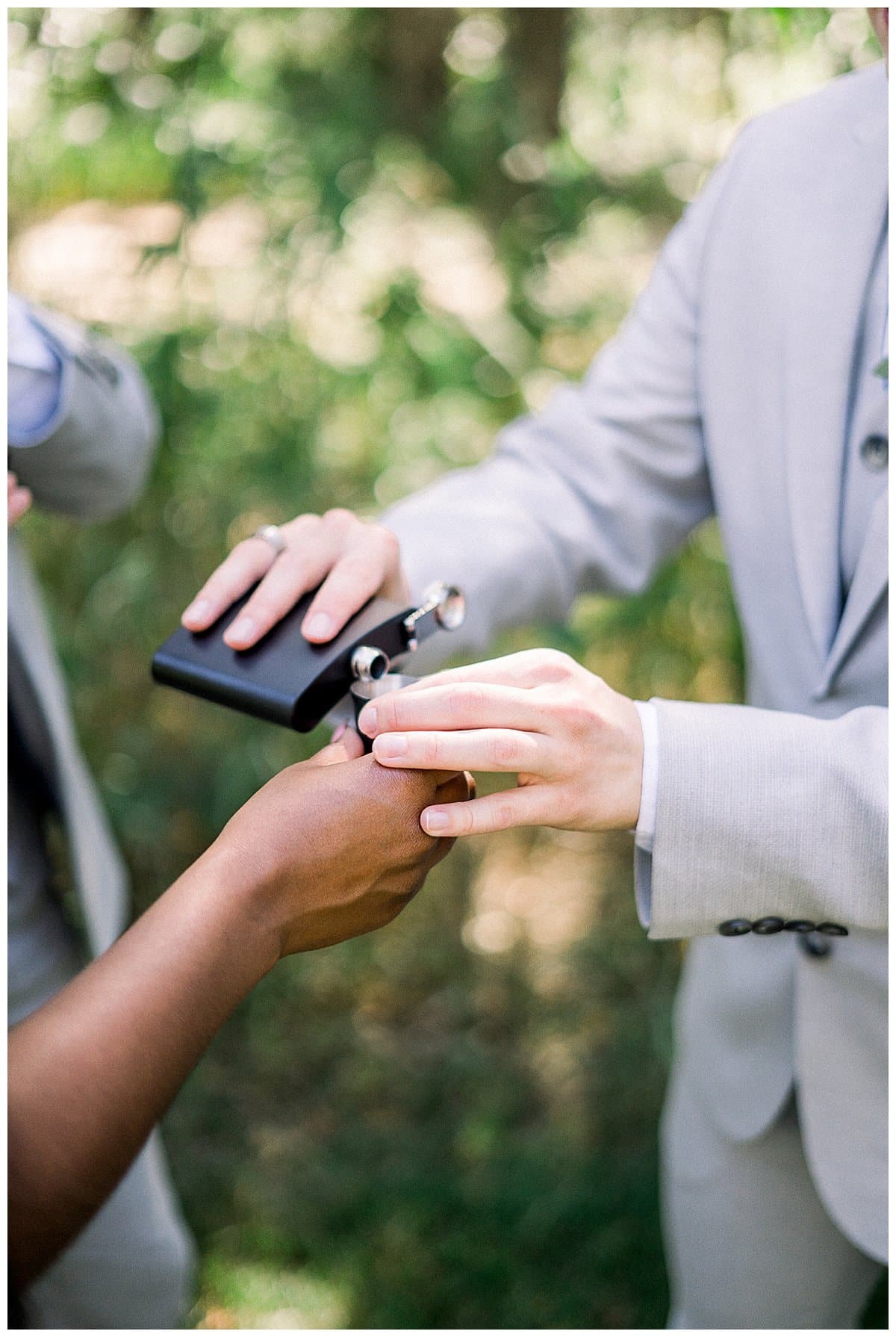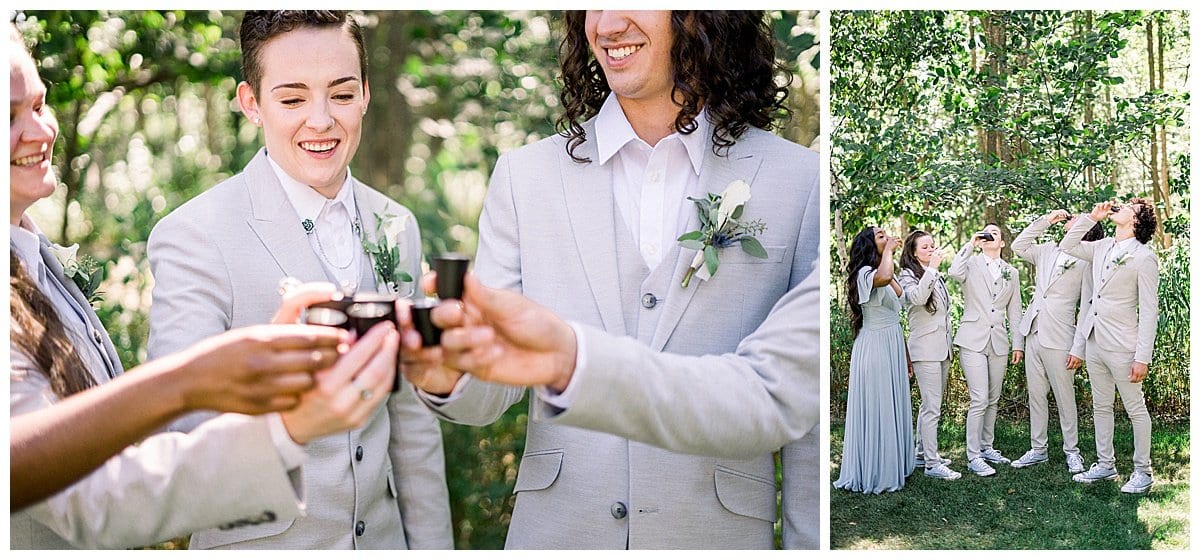 Brady and Dad shared the sweetest first look together. Dad was fighting back tears but held it together – these two are adorable!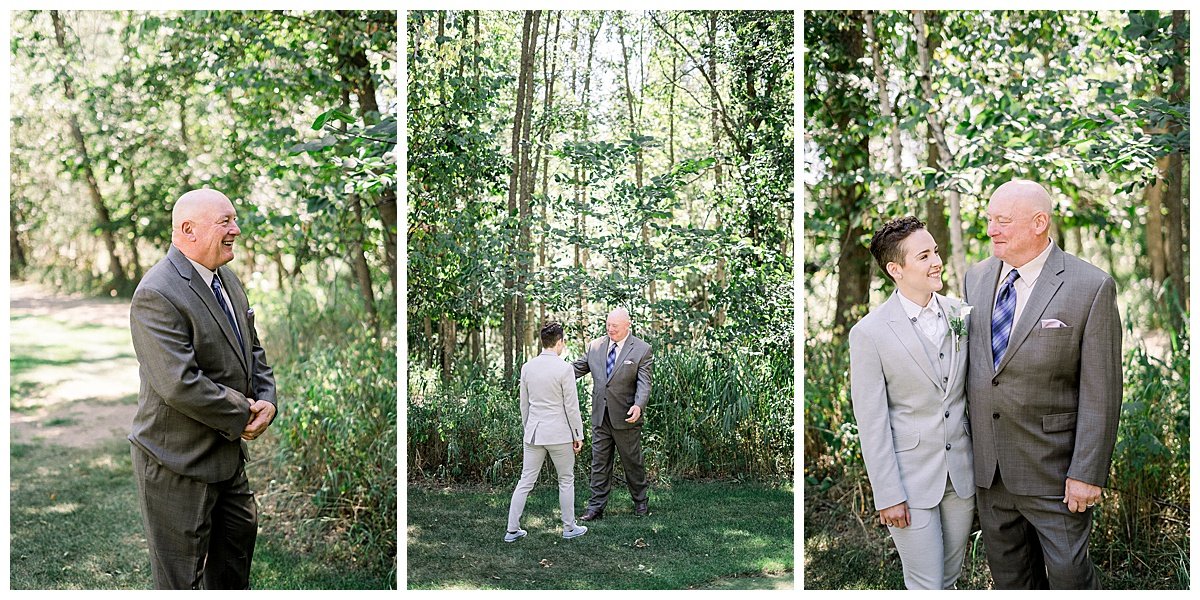 Stephanie was stunningly beautiful in her dress! We snapped a few photos before she did a first look with her wedding party and her dad.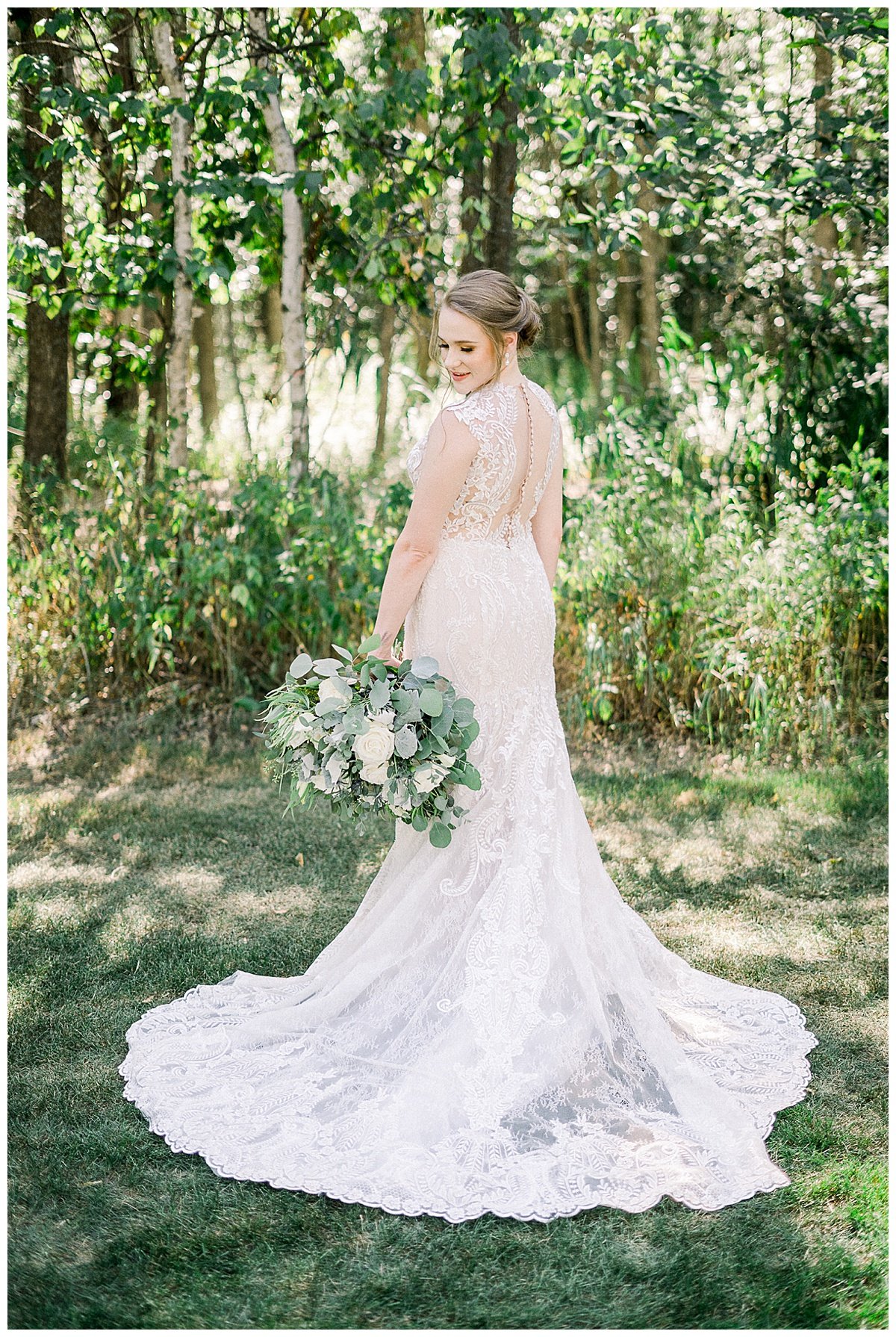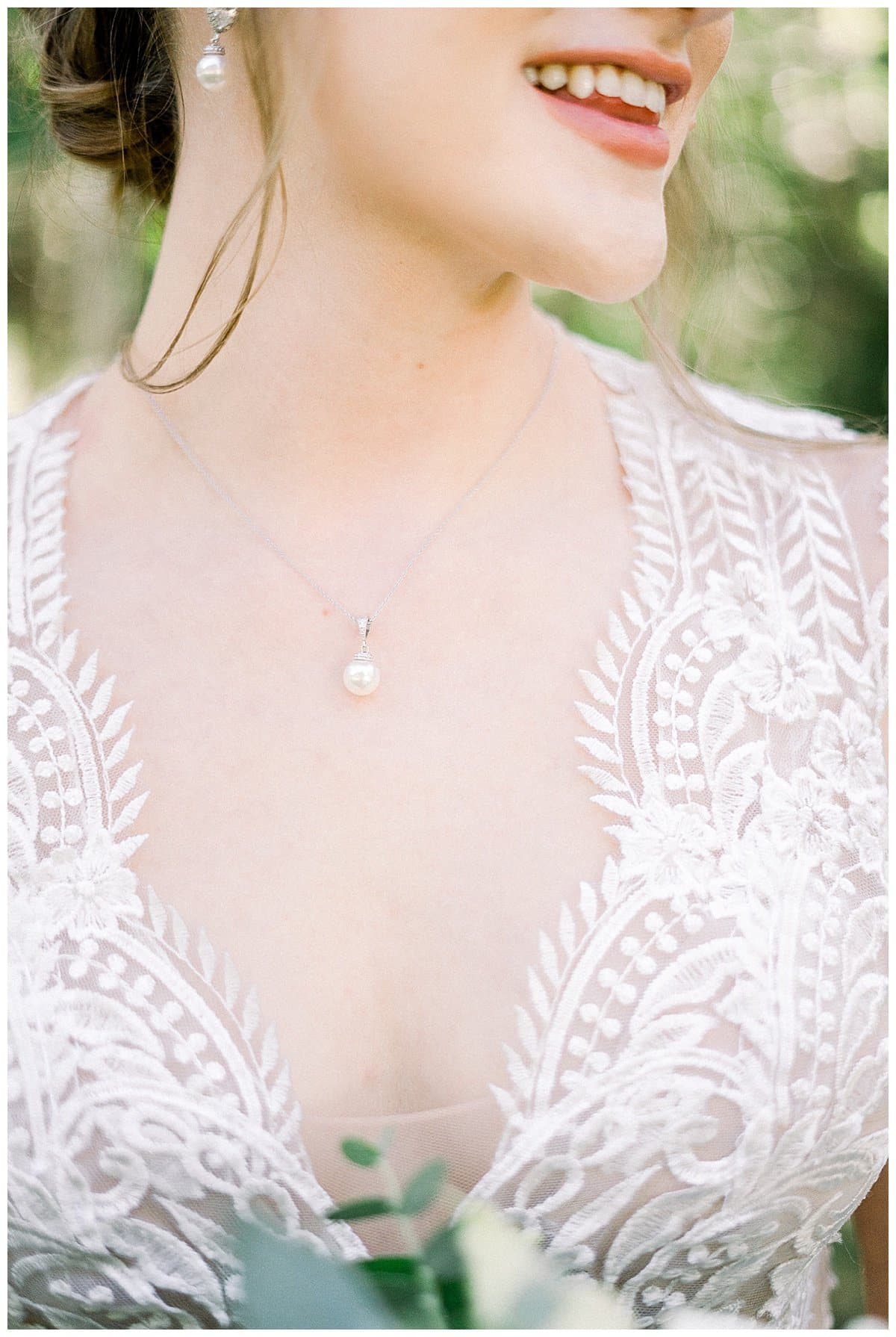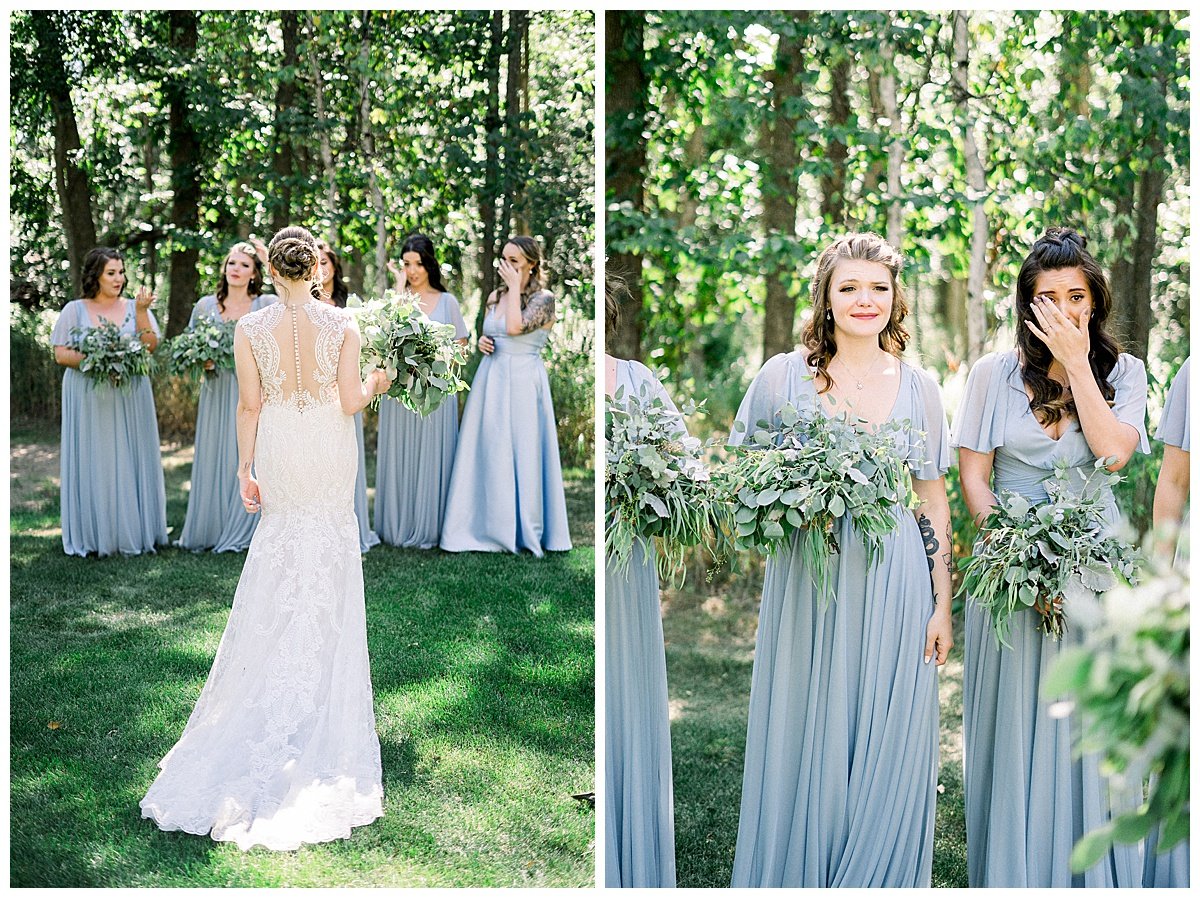 There were so many sweet tears during this moment! Stephanie, you are certainly loved!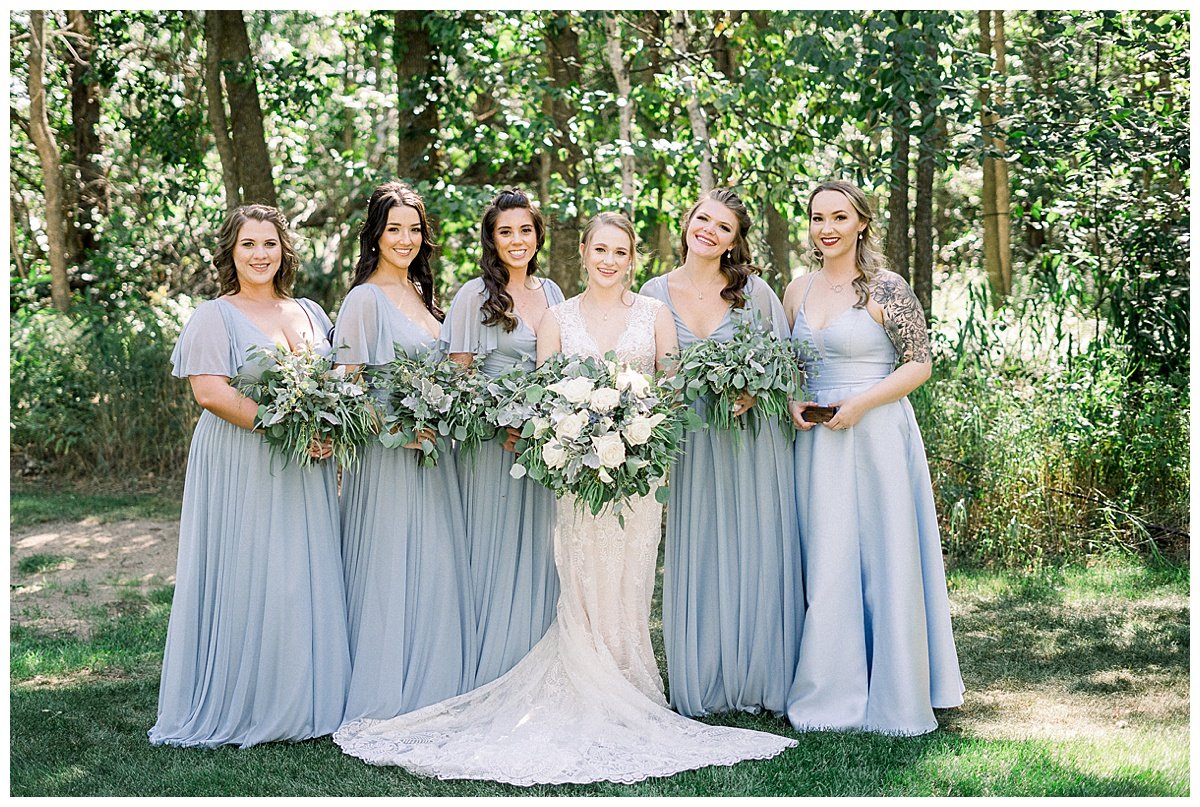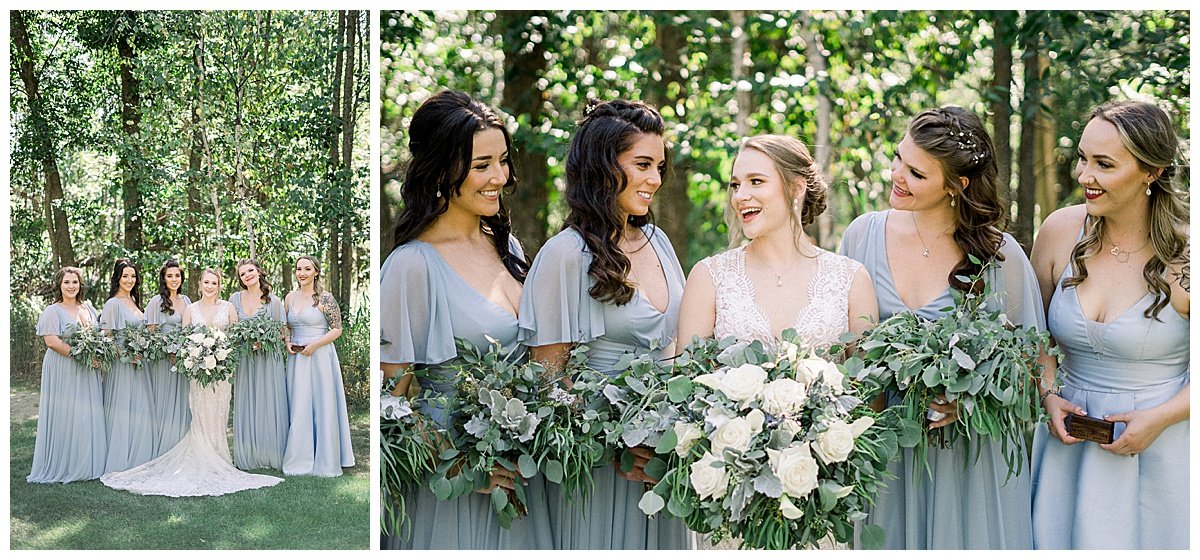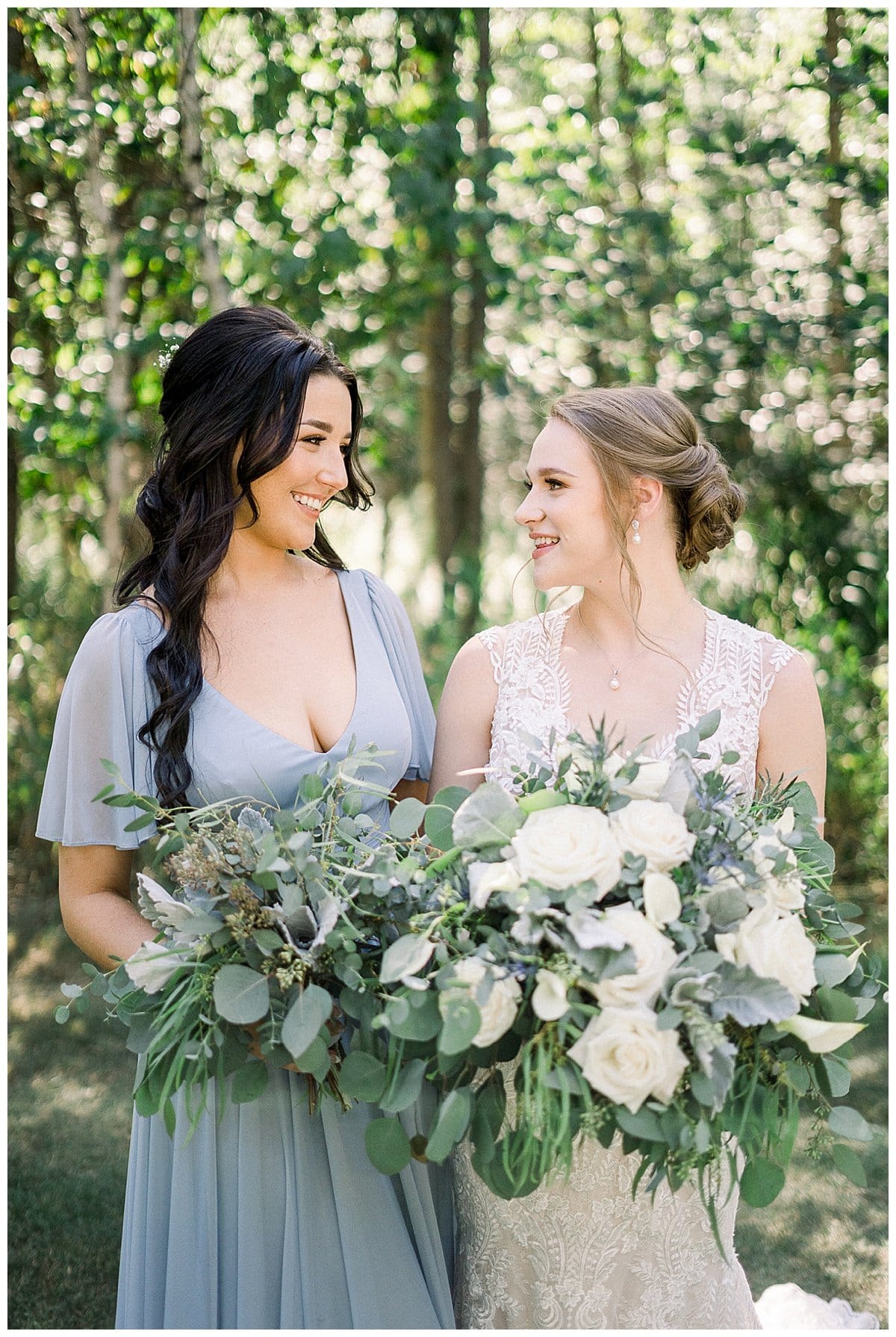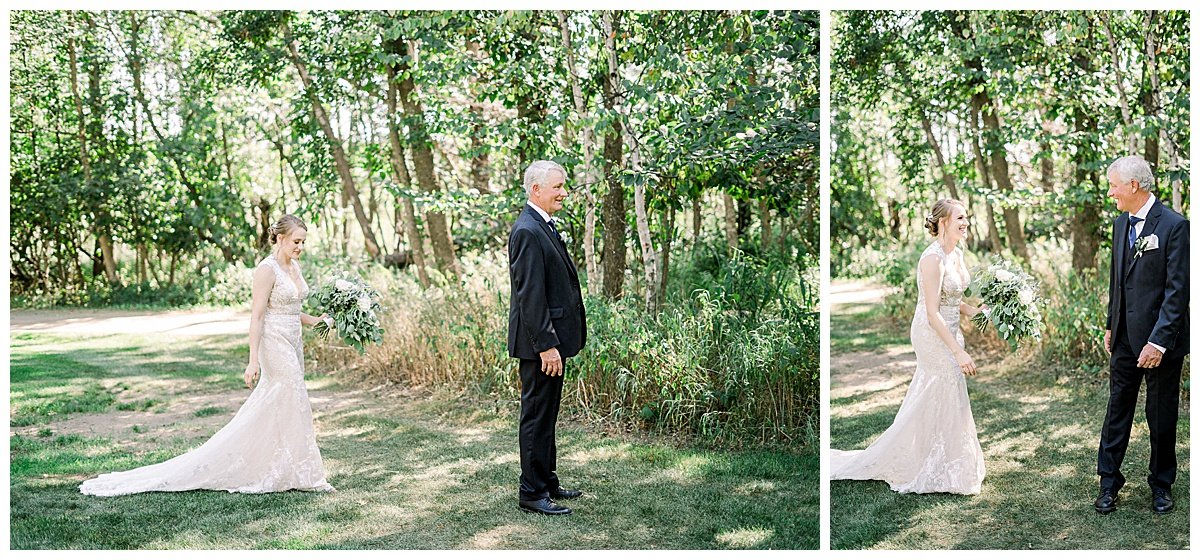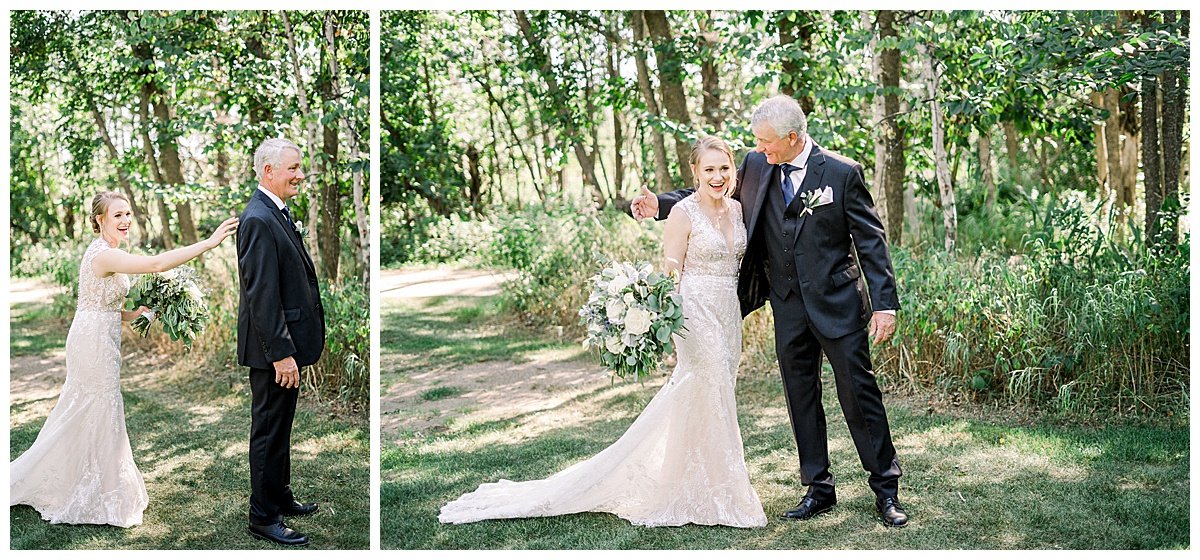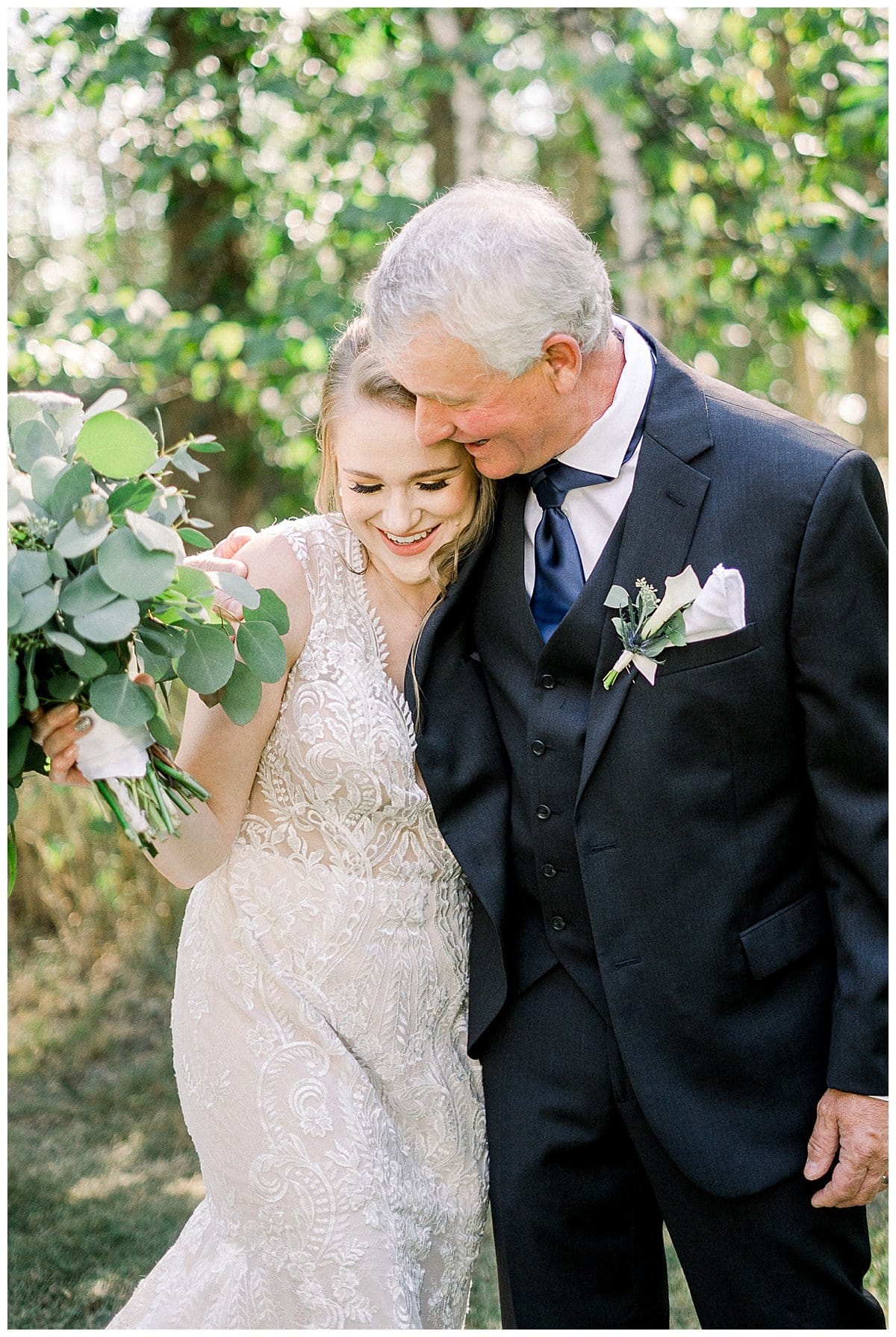 So much joy from these parents as they sent their only daughter down the aisle! I was misty-eyed behind my lens! Stephanie's parents are literally the best and their love for each other is SO evident when they interact with one another…couple goals for sure!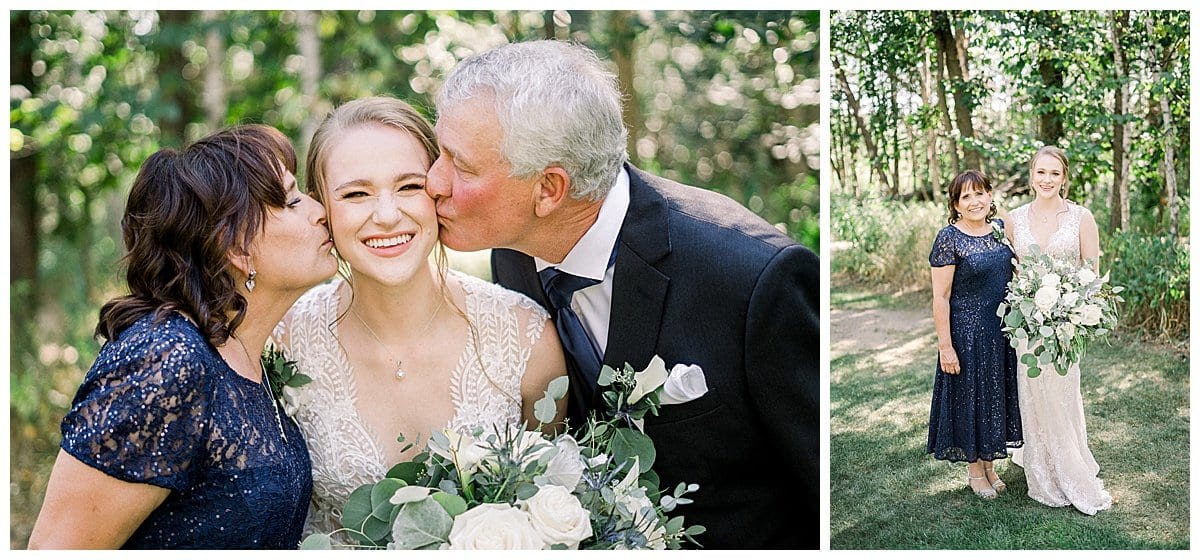 When it was time for Brady and Stephanie to share their first look, Brady had the sweetest reaction when seeing Steph in her dress…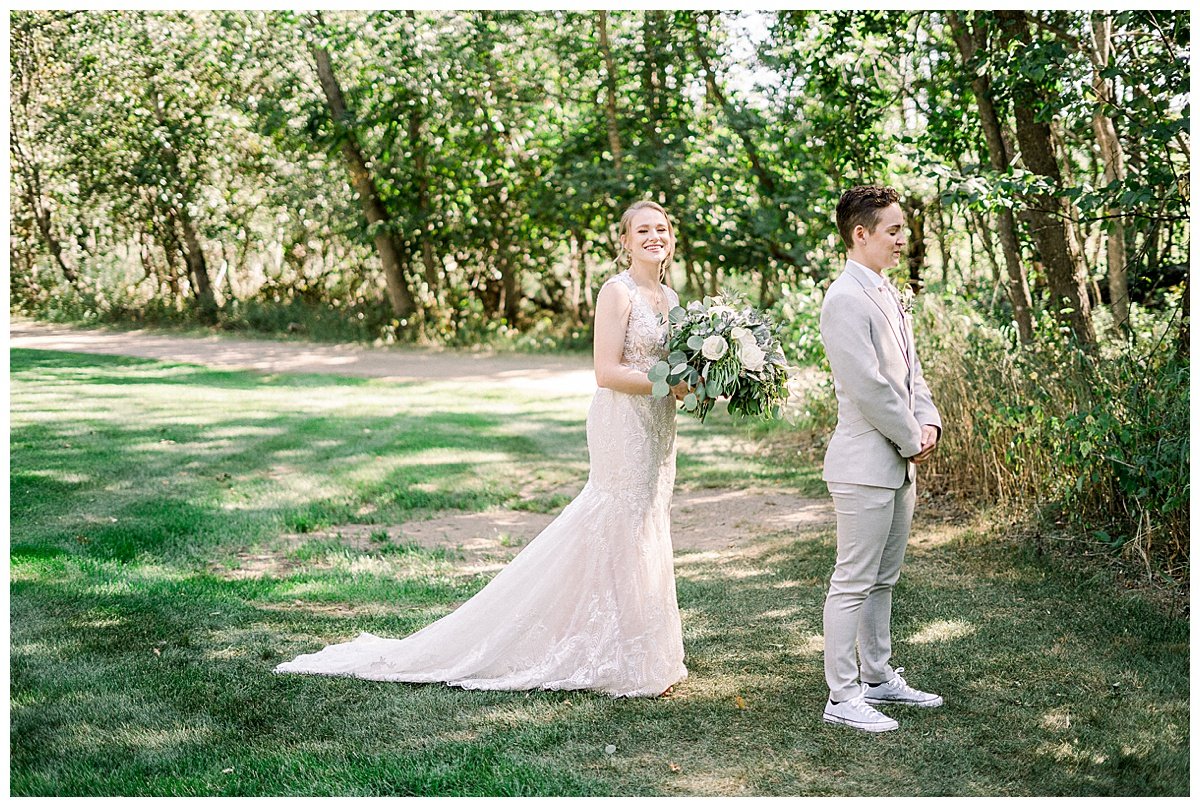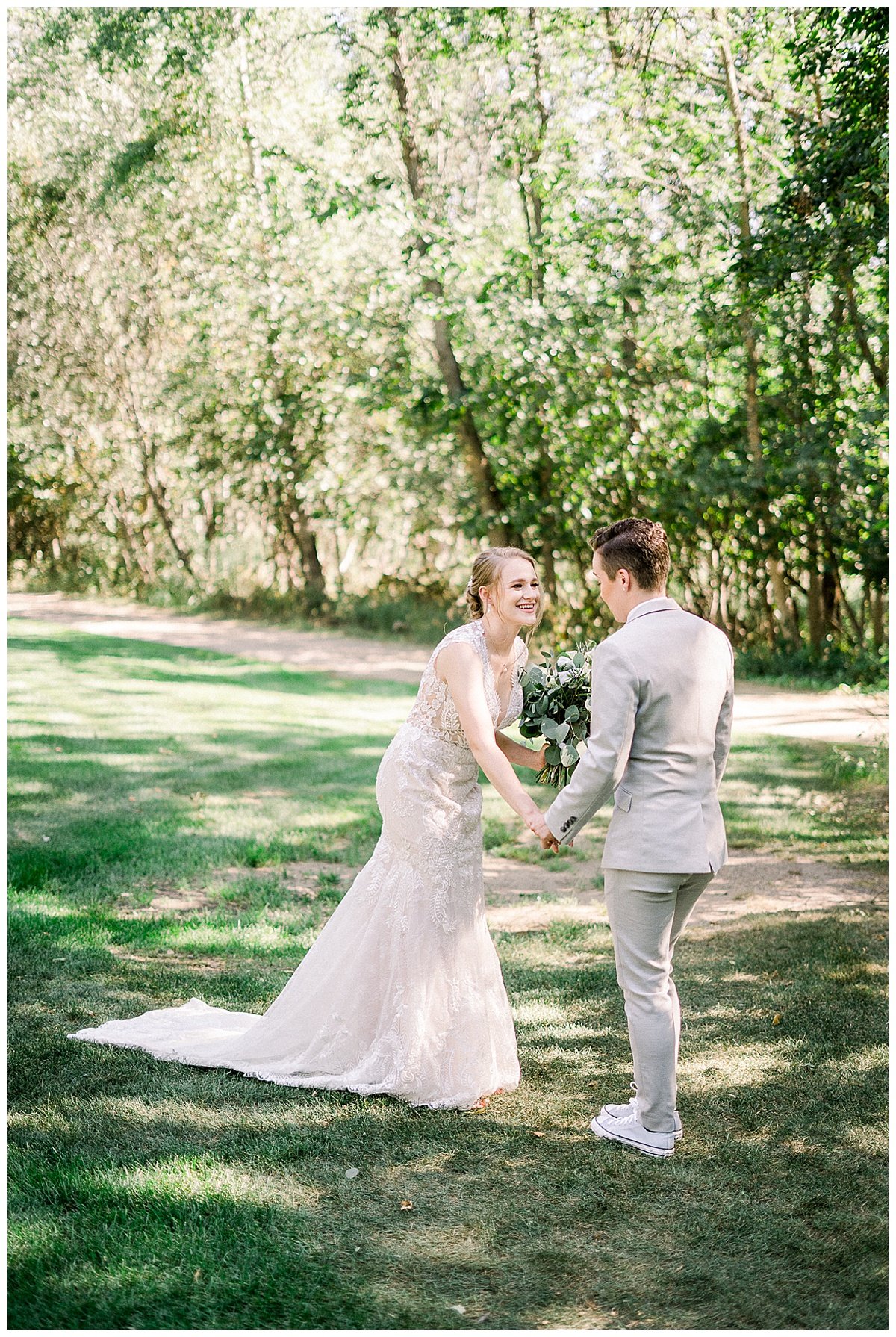 Lots of happy tears and beautiful details…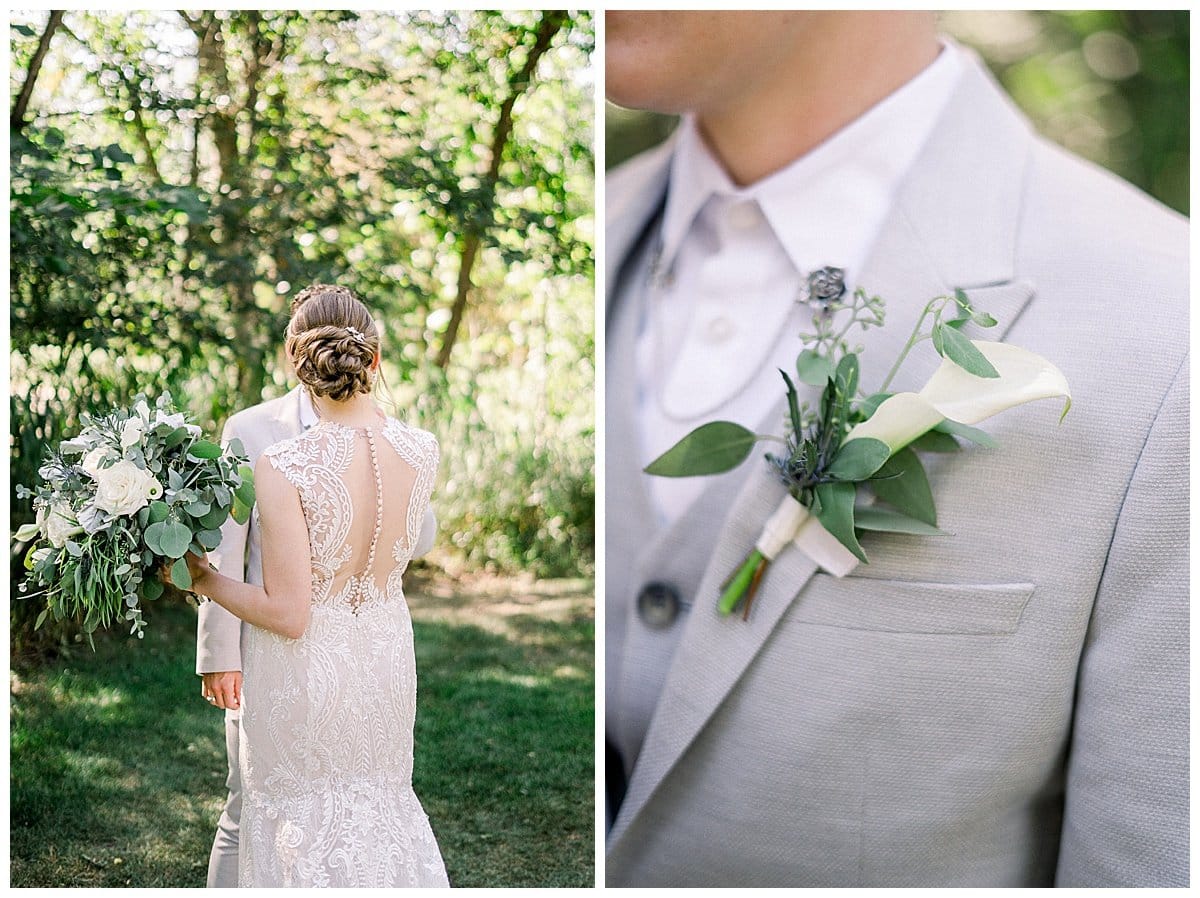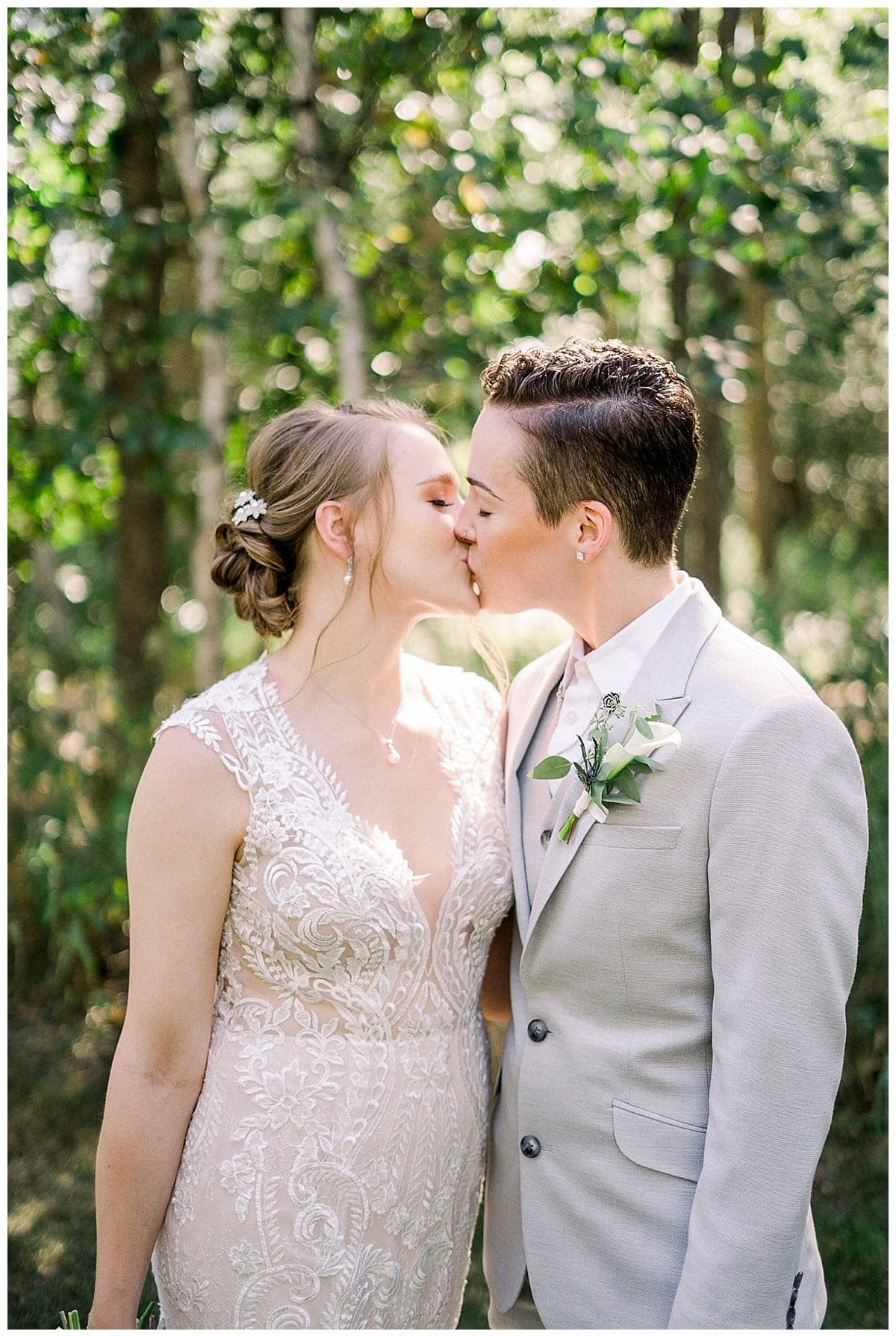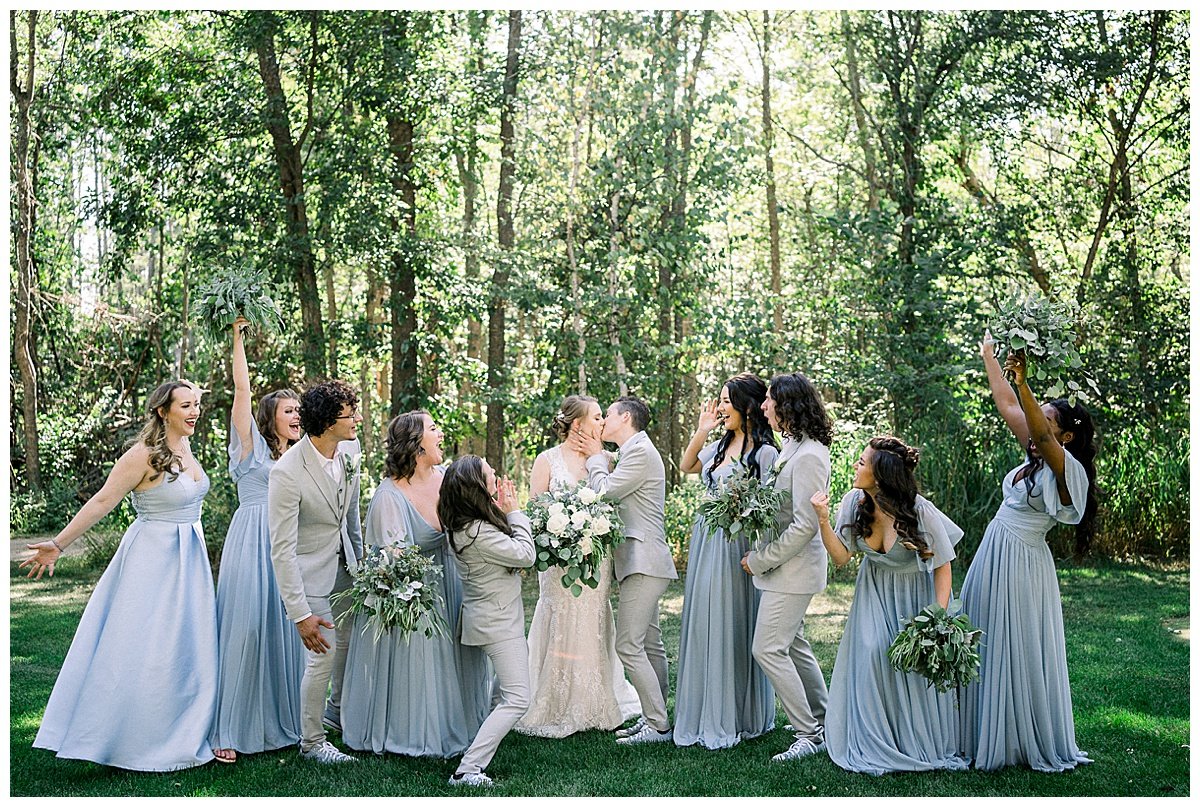 As a surprise, Stephanie placed a photo of Brady and her mother on a chair in the first row.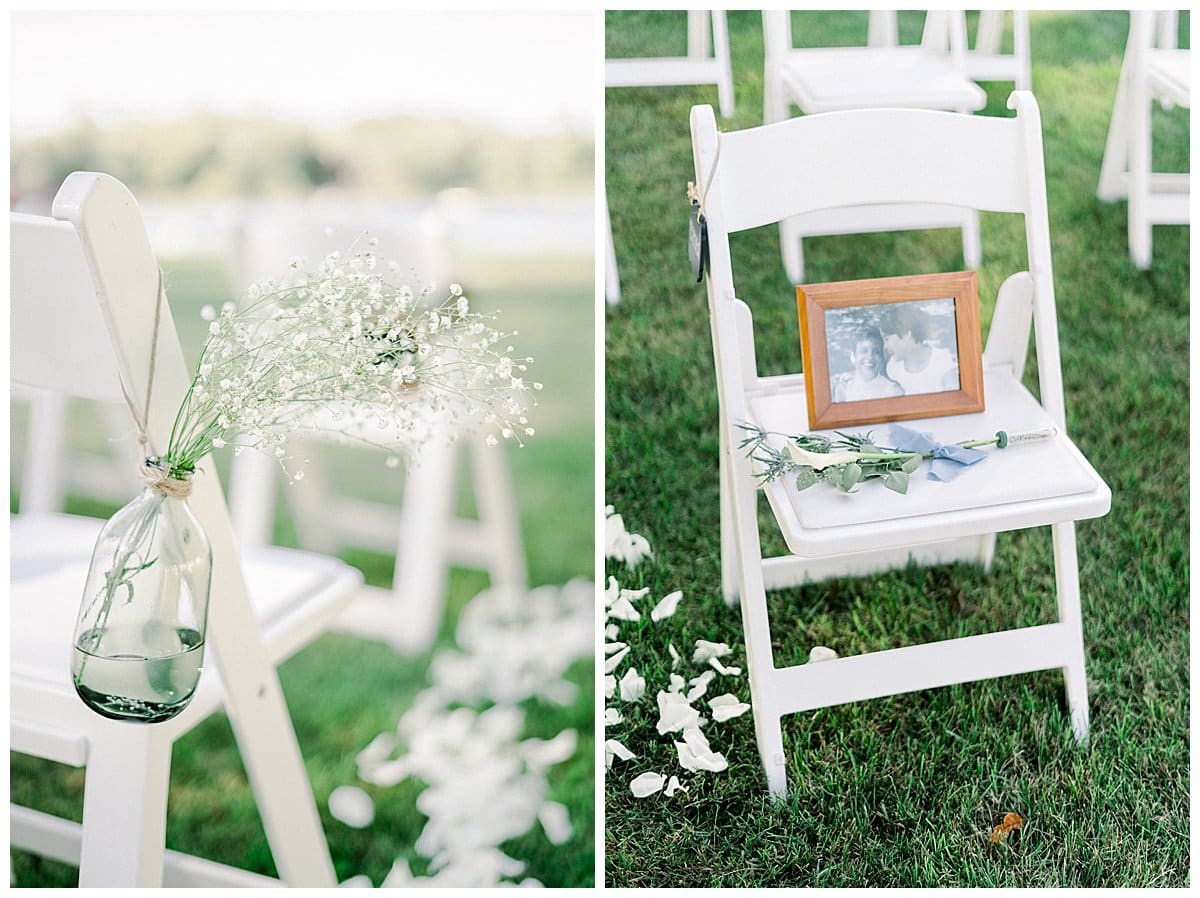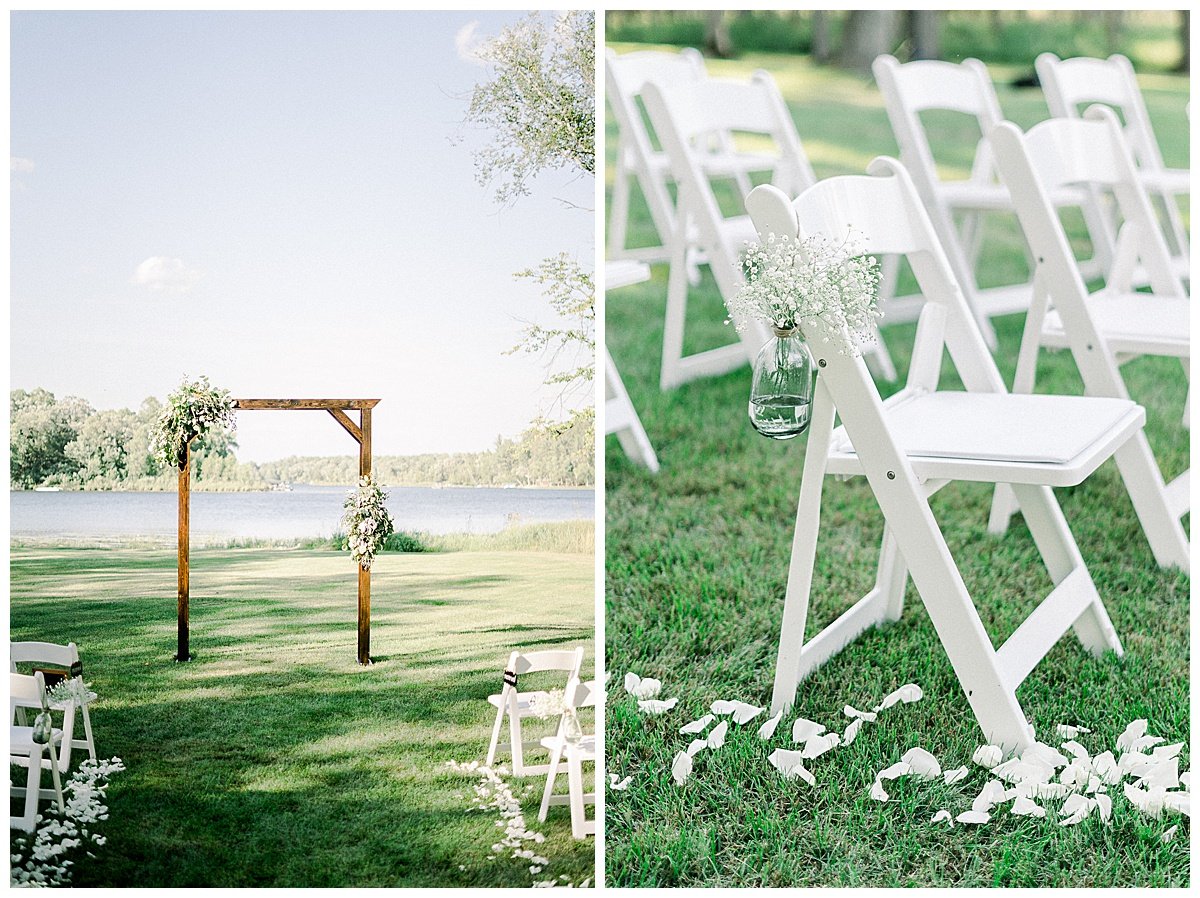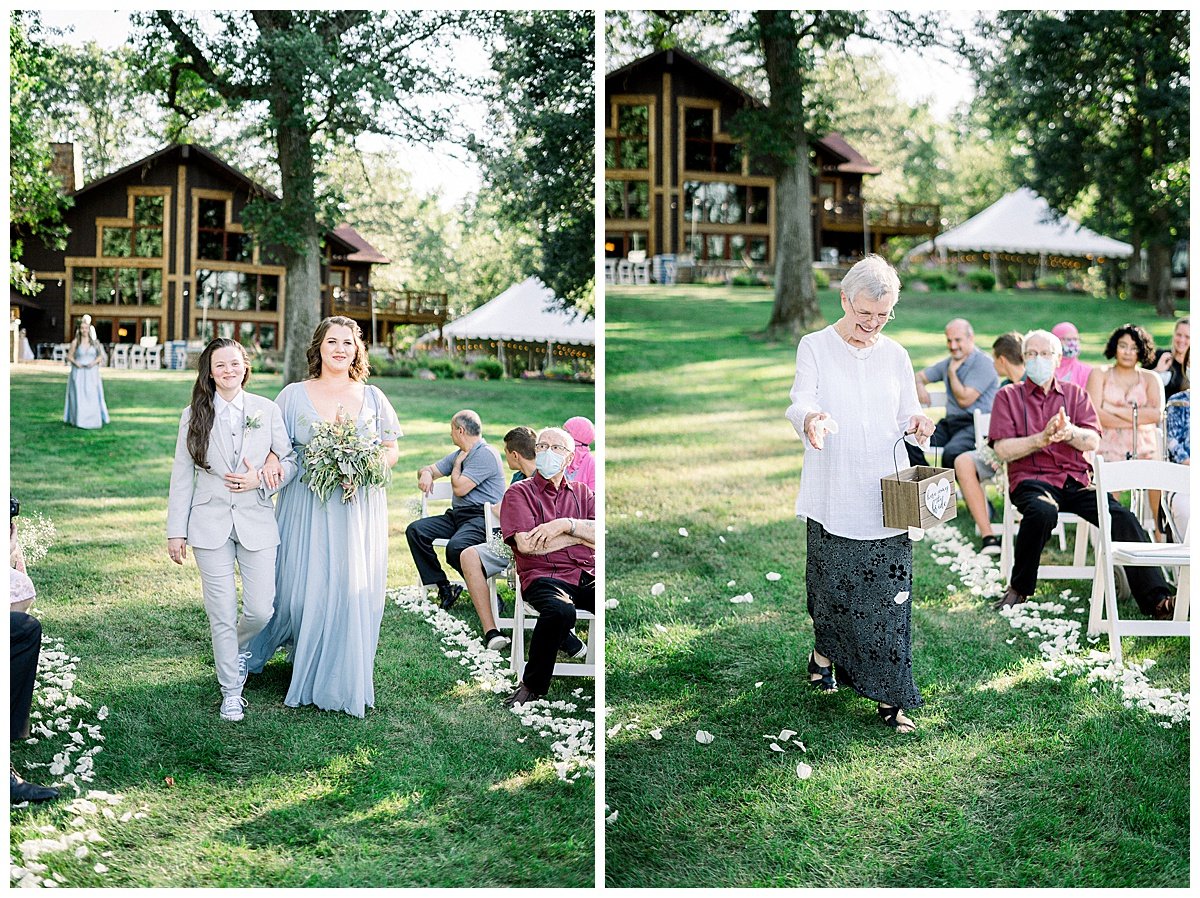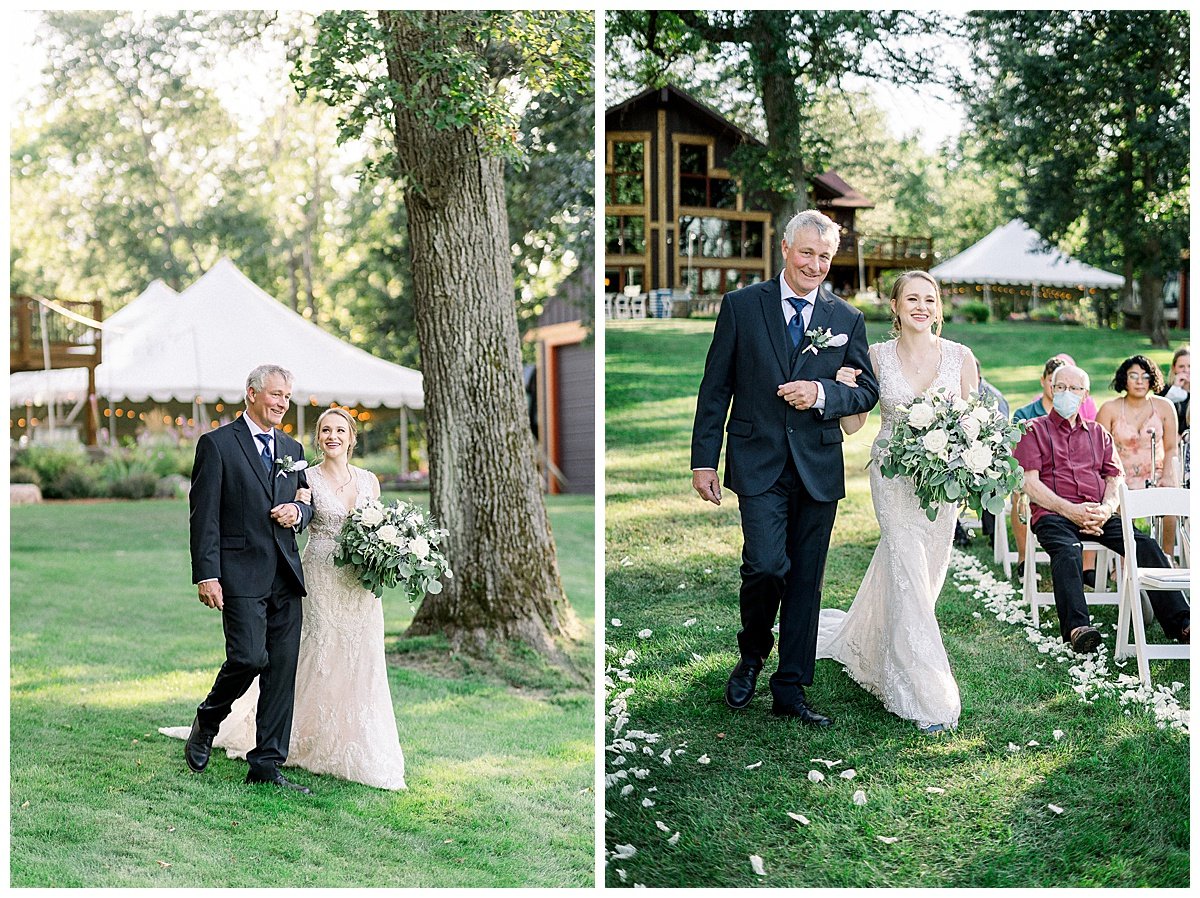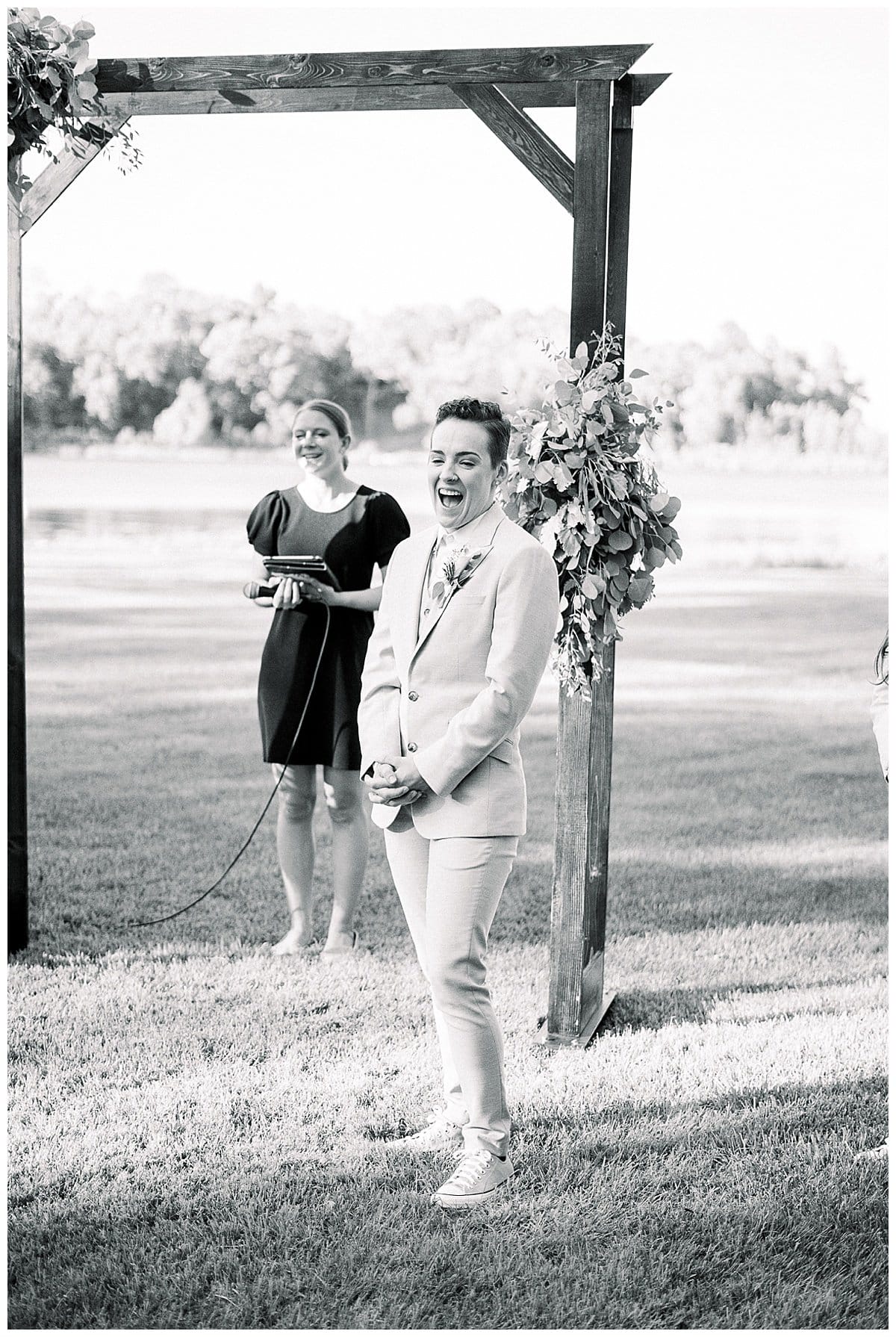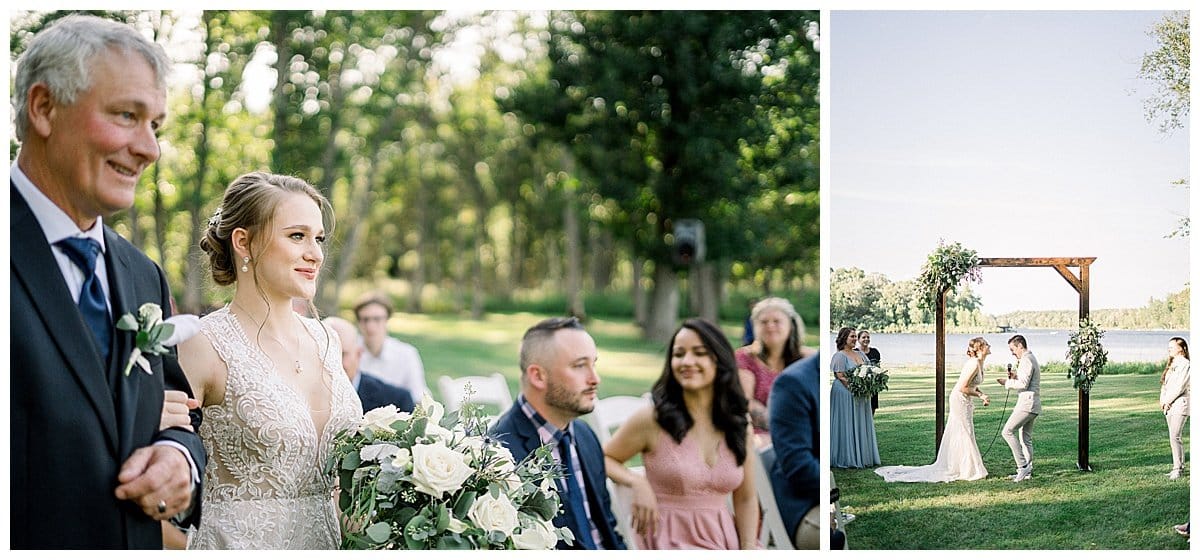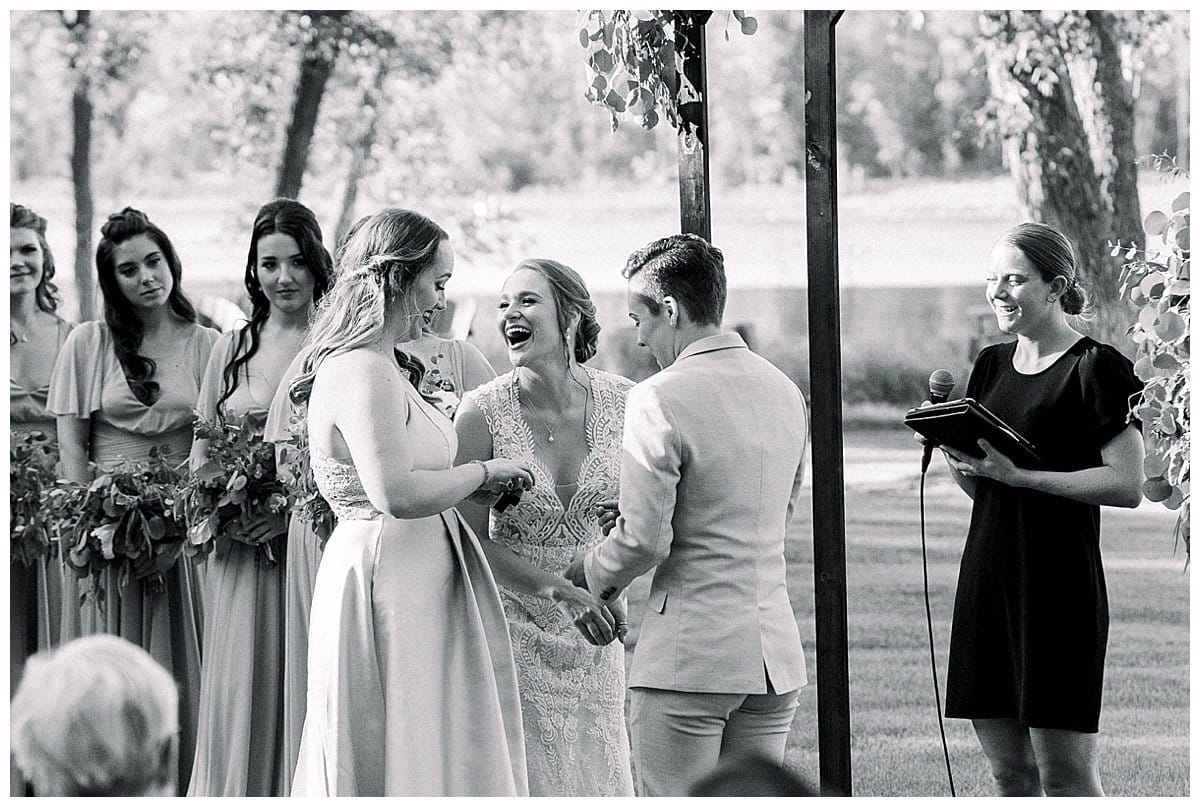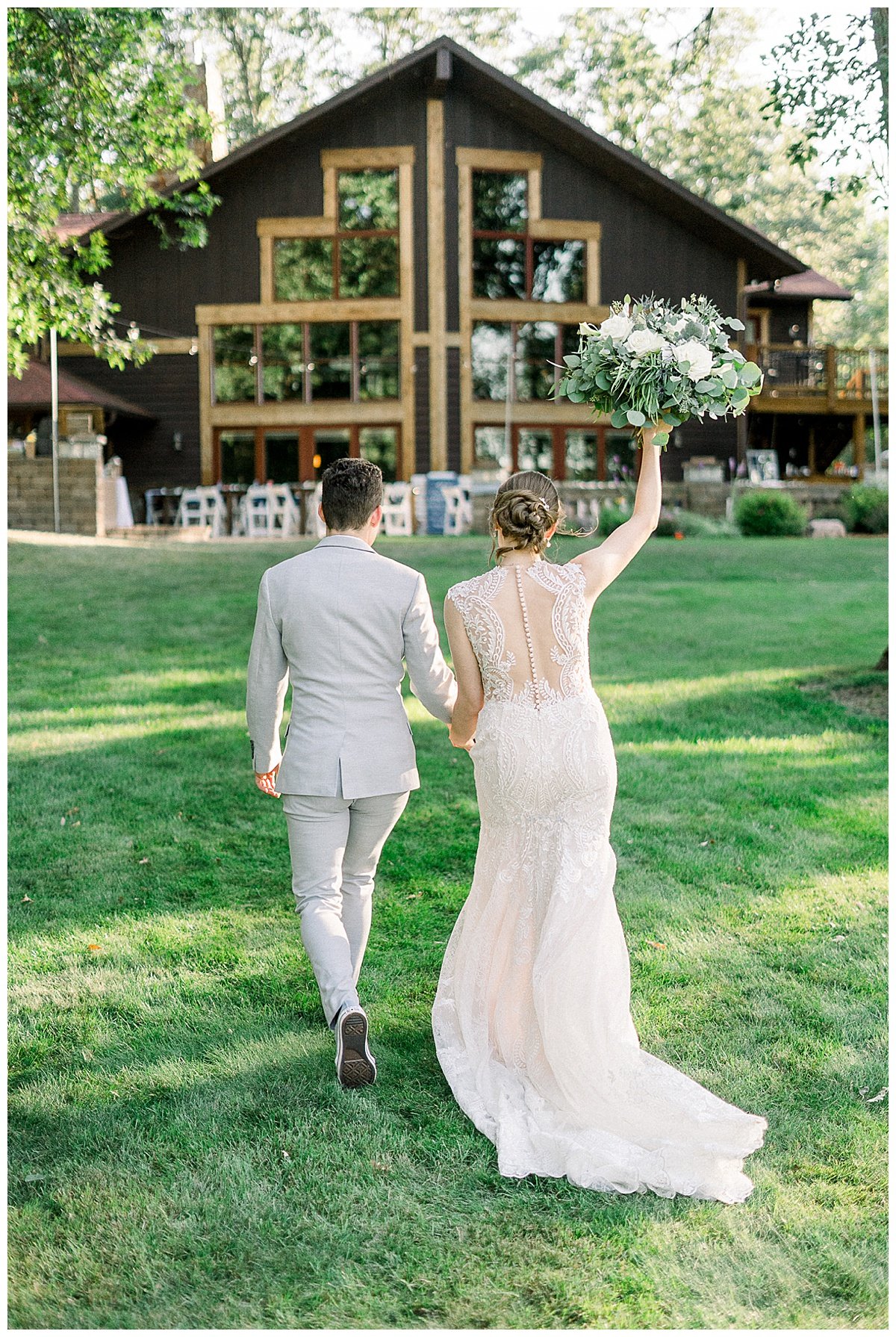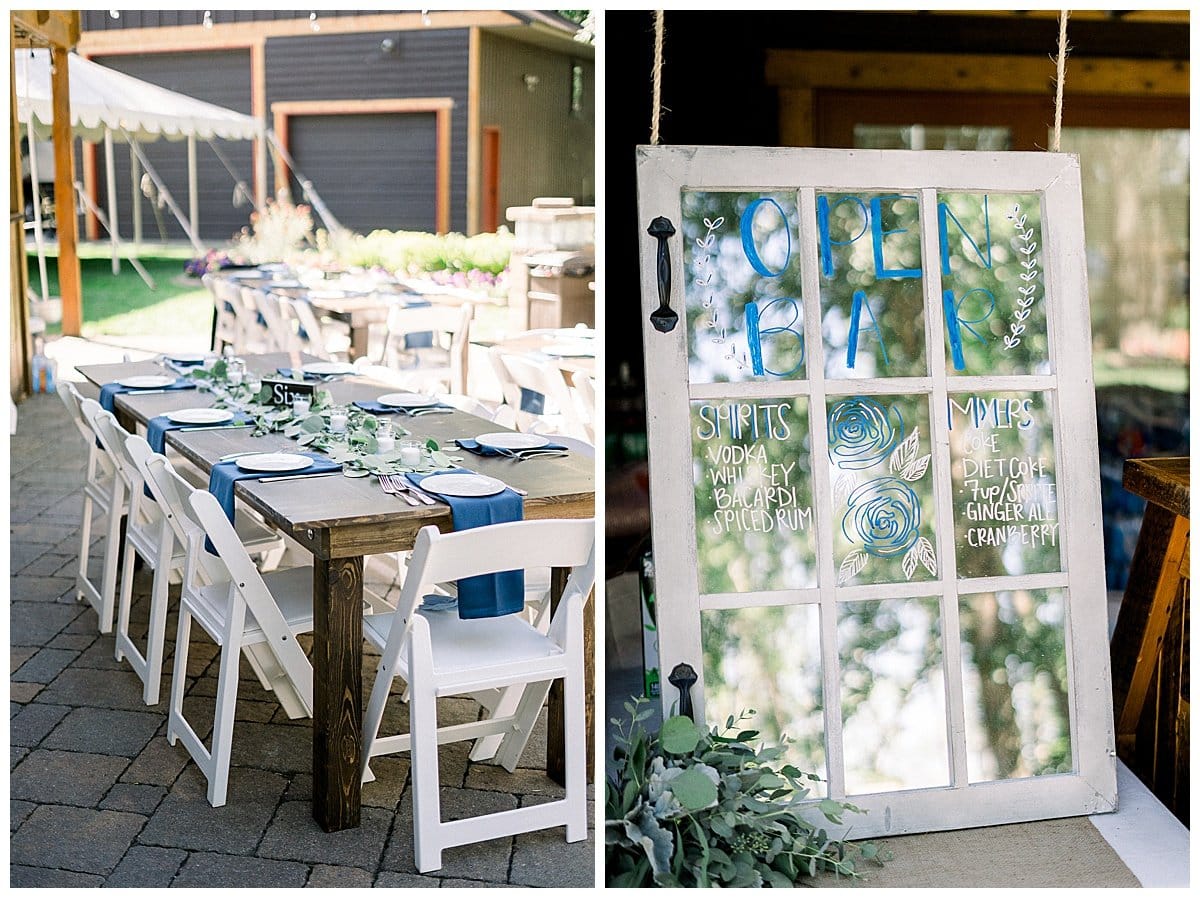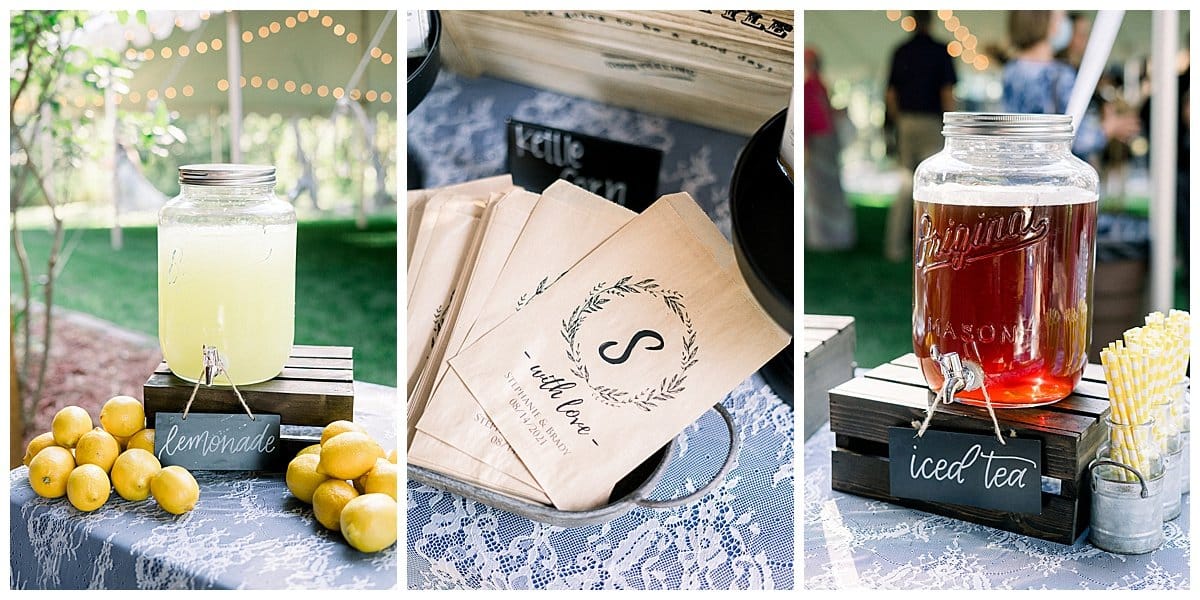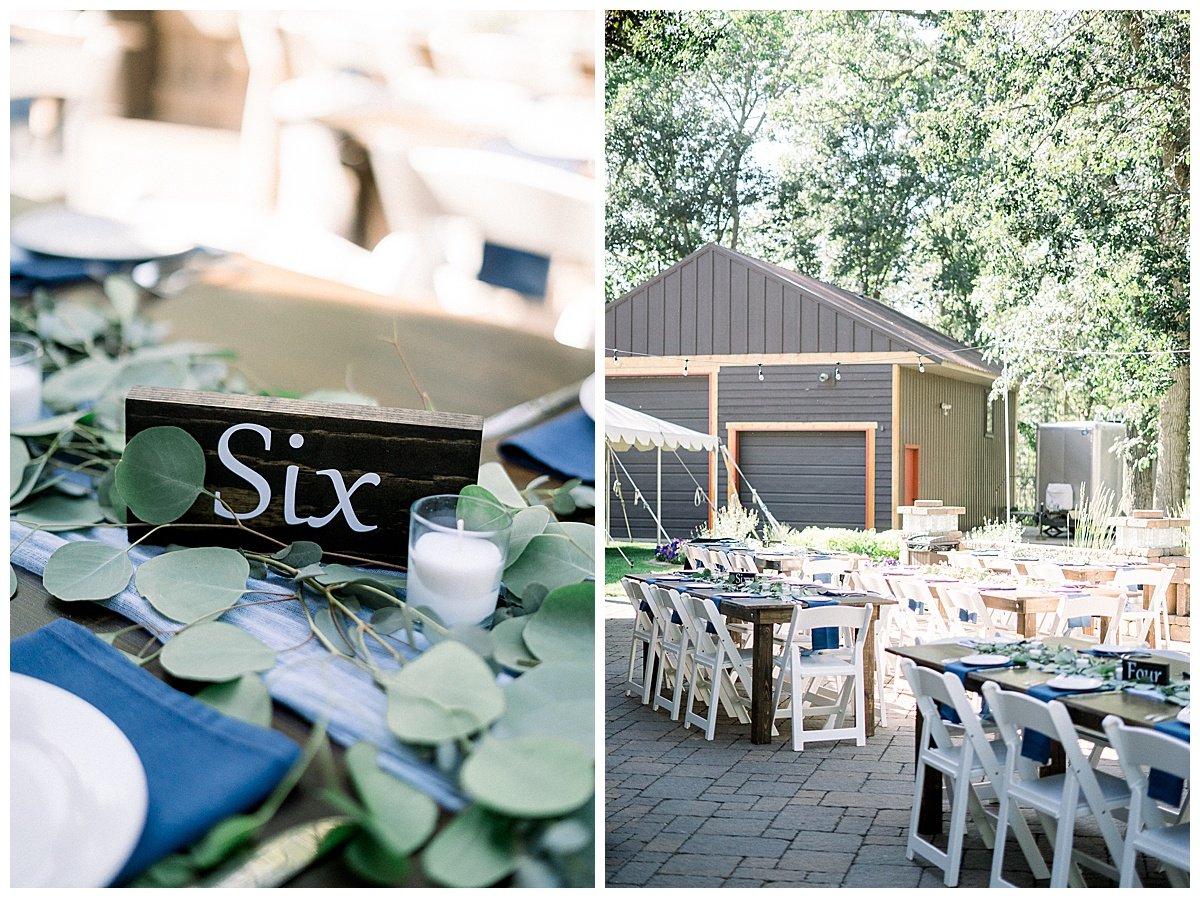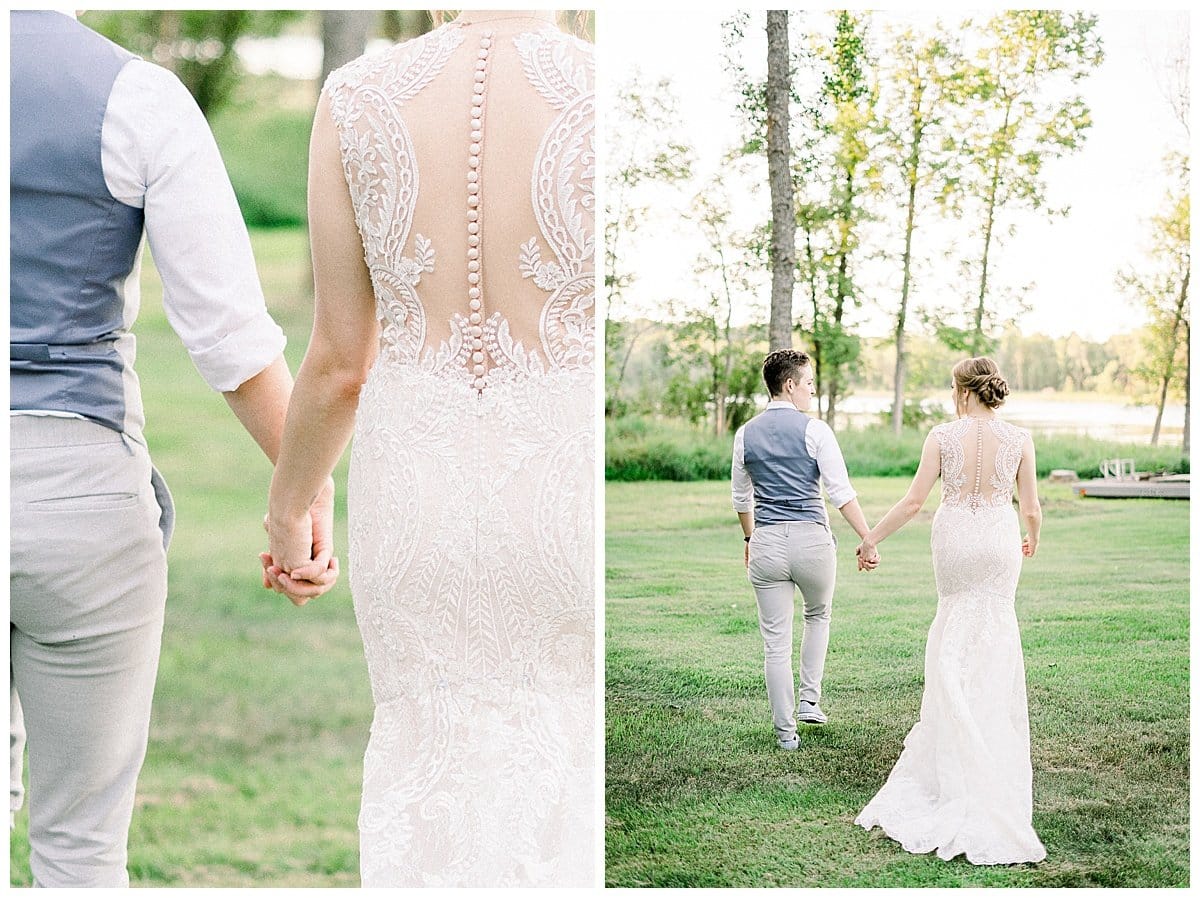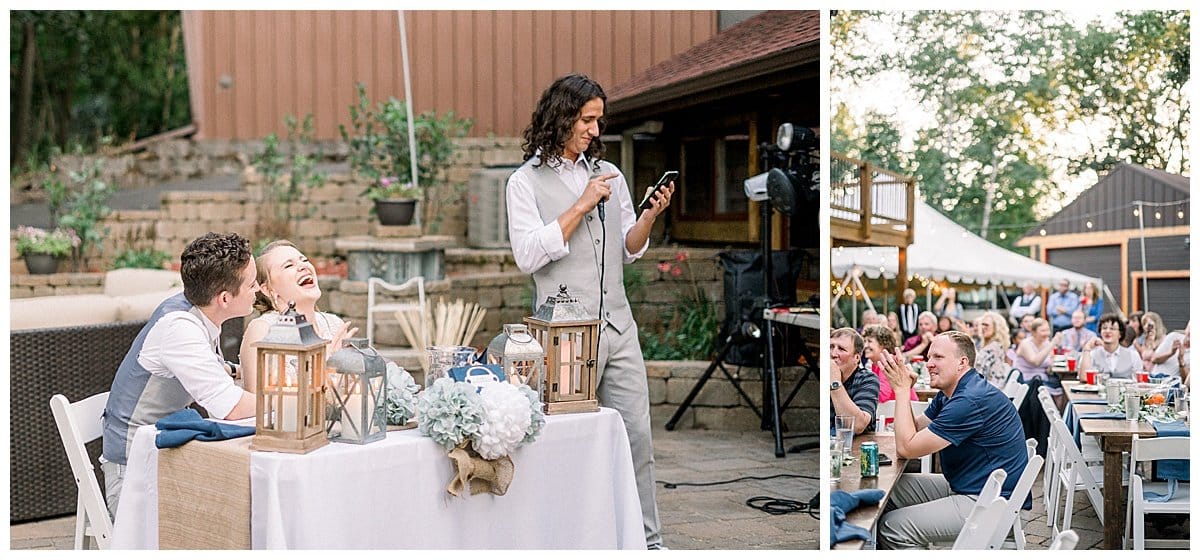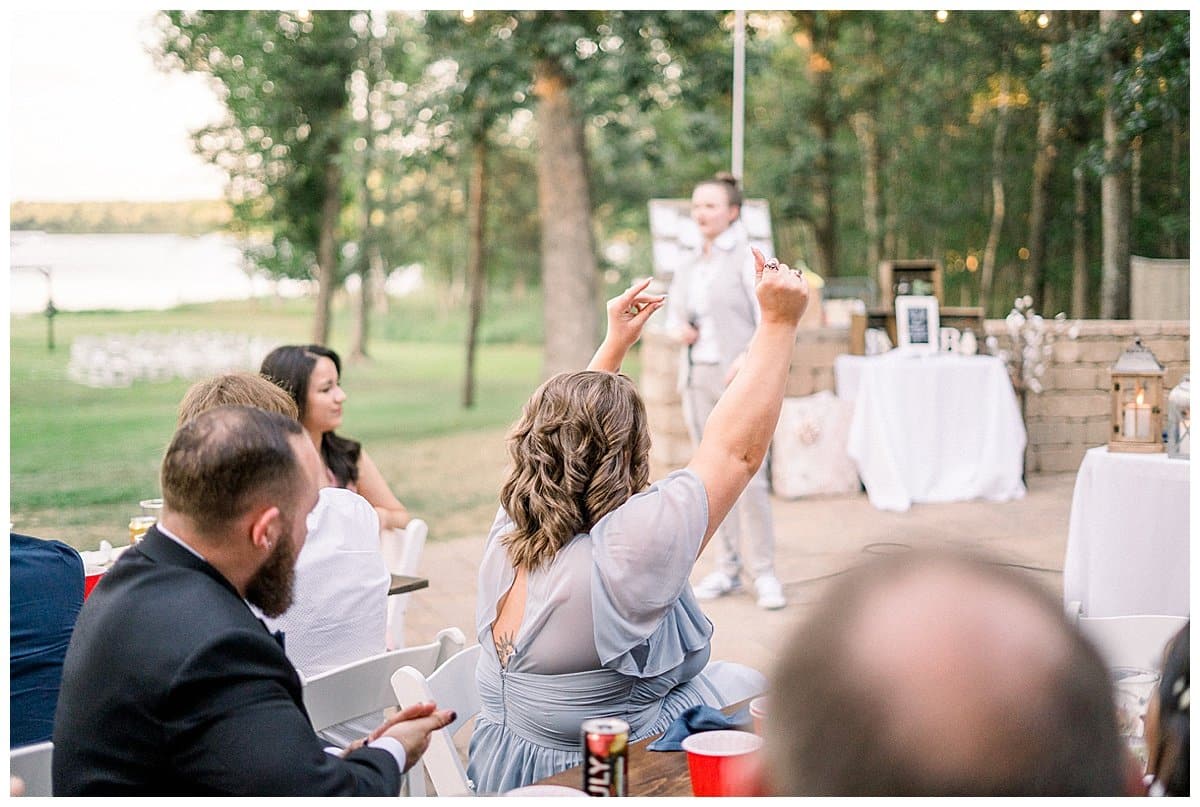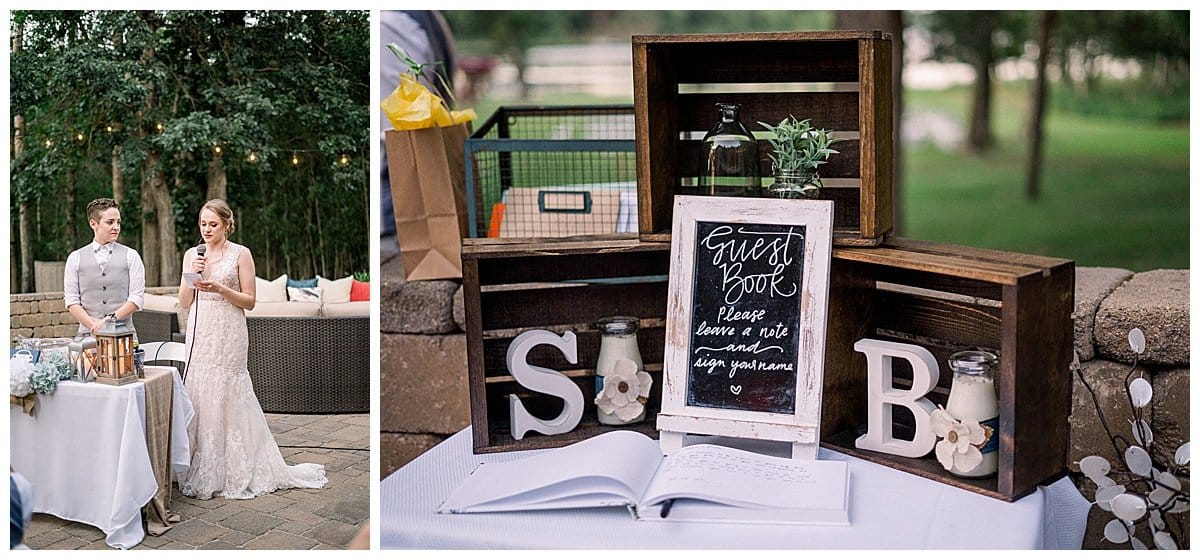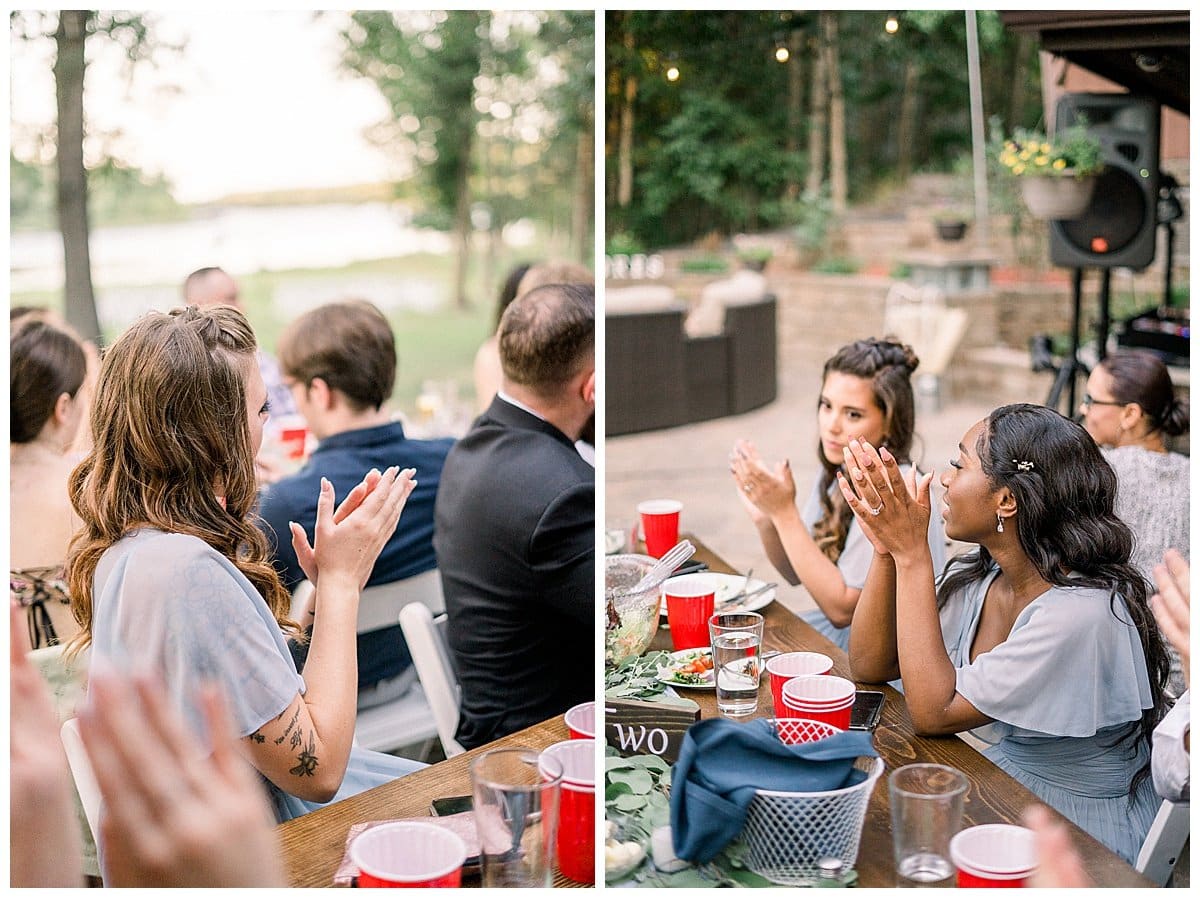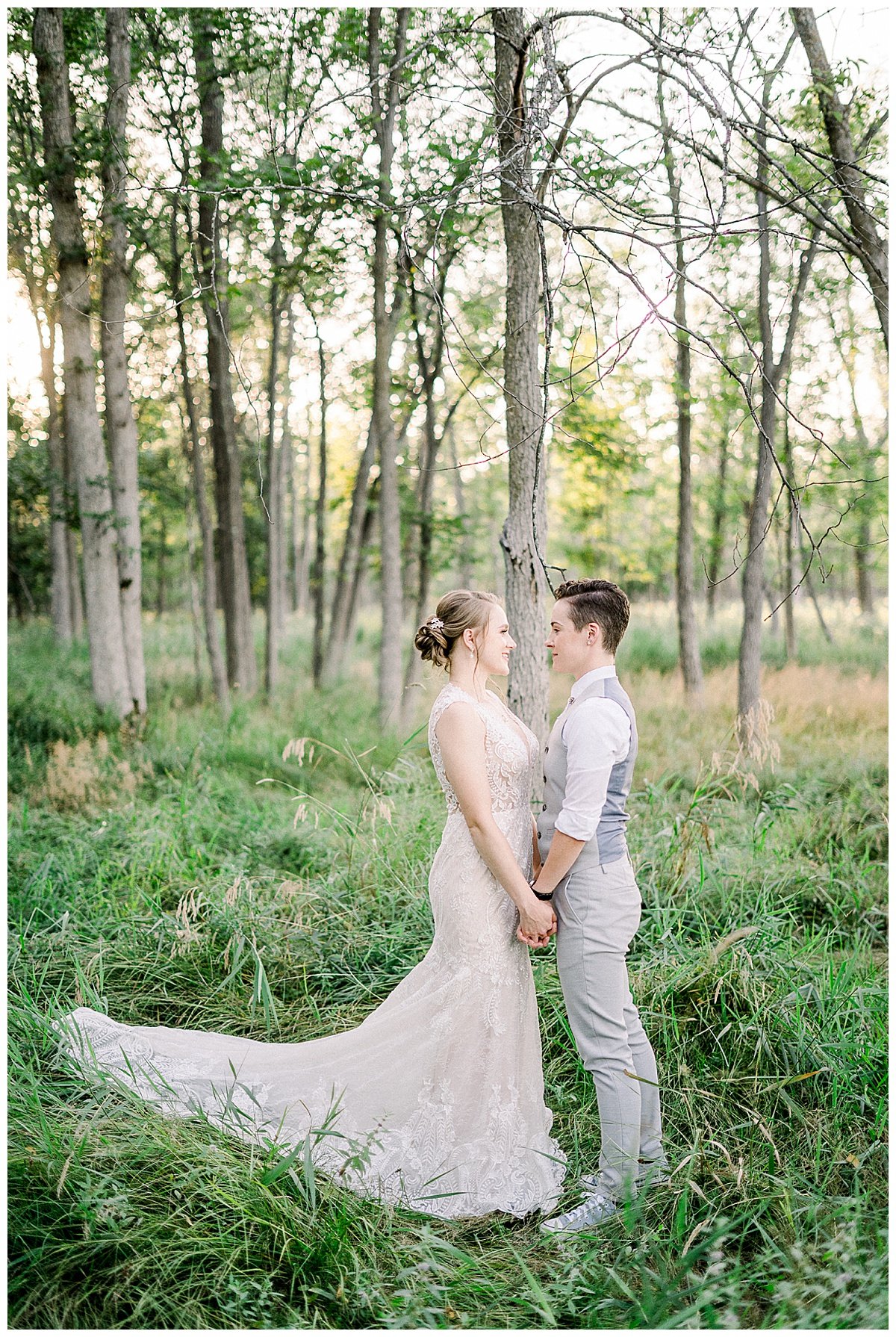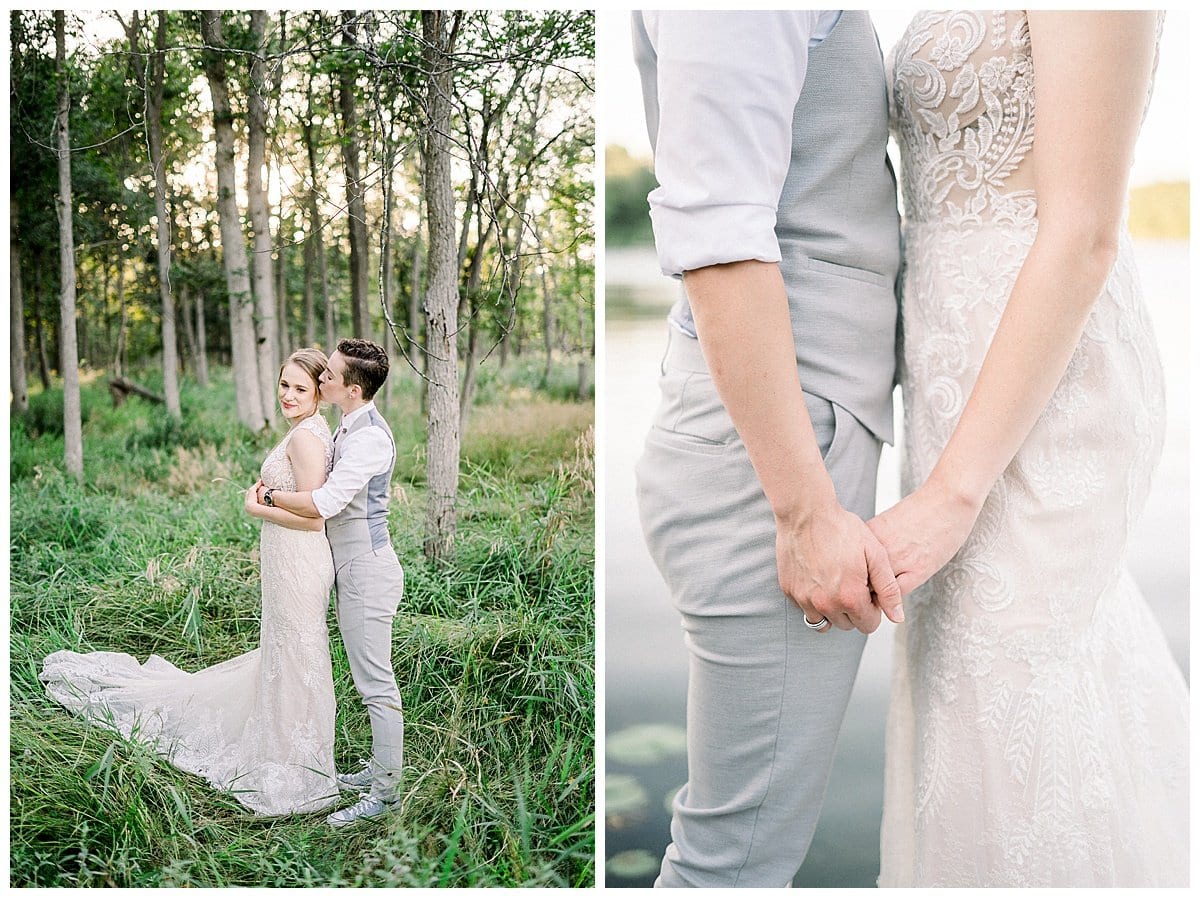 This Northwoods Minnesota Cabin Wedding is one for the books! Can't wait to work with these two again but for now, I'll just be scrolling through these photos a thousand more times!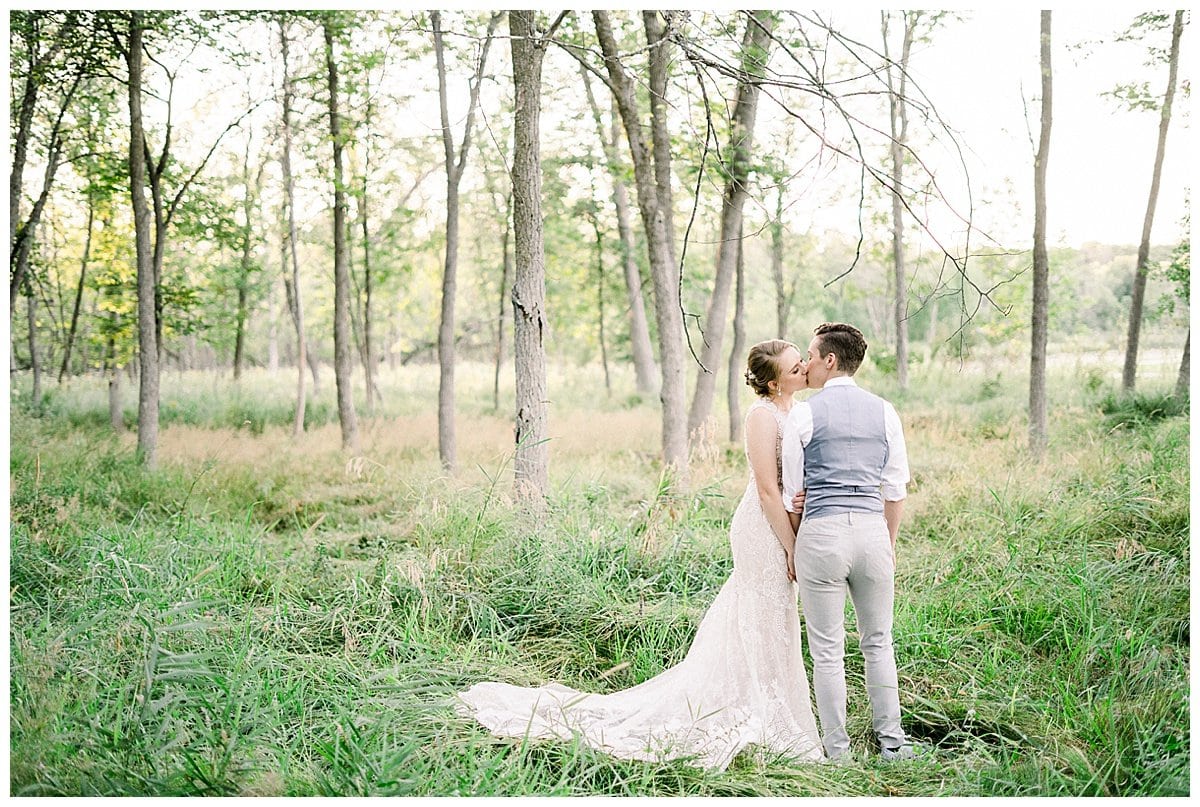 Planning a Northwoods Minnesota Cabing Wedding? Ready to hire your wedding photographer? The team at Rachel Elle Photography would love to work with you and hear your story! We specialize in capturing love stories that are real and authentic. Reach out via our contact page to learn more!