Fort Myers, Florida offers so many gorgeous spots for an engagement session! With stunning beaches, unique architecture, and lush natural surroundings, there are many picturesque locations for couples to choose from. Here are some of the best engagement session locations in Fort Myers:
Best Engagement Session Locations in Fort Myers, Florida
Koreshan State Park
One noteworthy location is Koreshan State Park, a historical and scenic park situated along the Estero River. This unique site offers a glimpse into the fascinating history of the Koreshan Unity, a religious sect that settled there in the late 19th century. Couples can wander through the beautifully landscaped grounds, explore the remnants of the settlement, and pose amidst the park's lush vegetation. The park's rustic charm and old-world ambiance provide a distinctly different backdrop for engagement photos, allowing couples to capture their love within the historical context of the park.
The Shops at Butterfly Estate
The Shops at Butterfly Estates is a beautiful, butterfly-themed shopping mall that doubles as a botanical garden and butterfly exhibit. Couples can pose among the stunning gardens, surrounded by a vibrant array of colorful flowers and whimsical butterfly habitats. The unique setting provides a picturesque atmosphere perfect for romantic and playful engagement photos. Couples can even capture shots of exotic species of butterflies fluttering around them, adding an enchanting and magical touch to the photoshoot.
Edison and Ford Winter Estates
For history buffs, the Edison & Ford Winter Estates is a fascinating site, offering a vast collection of historic buildings, gardens, and homes that make a great backdrop for engagement photography.
Please note that there is a fee for photoshoots at this location! For more information, head to their website for ticketing and reserving your date and engagement session time.
The Banyan tree is a favorite location of mine!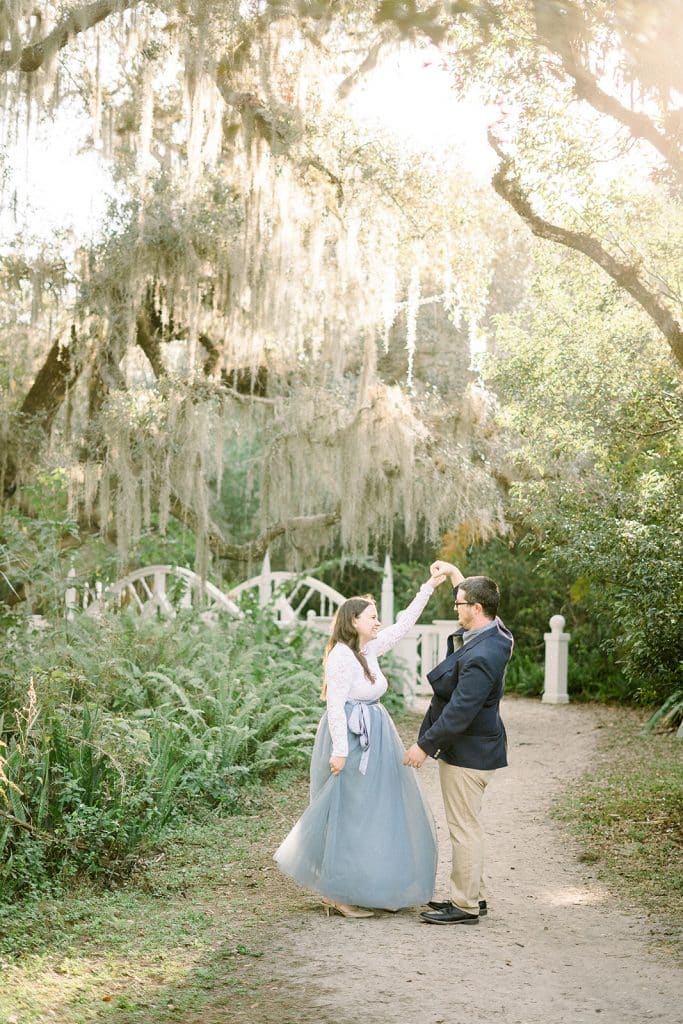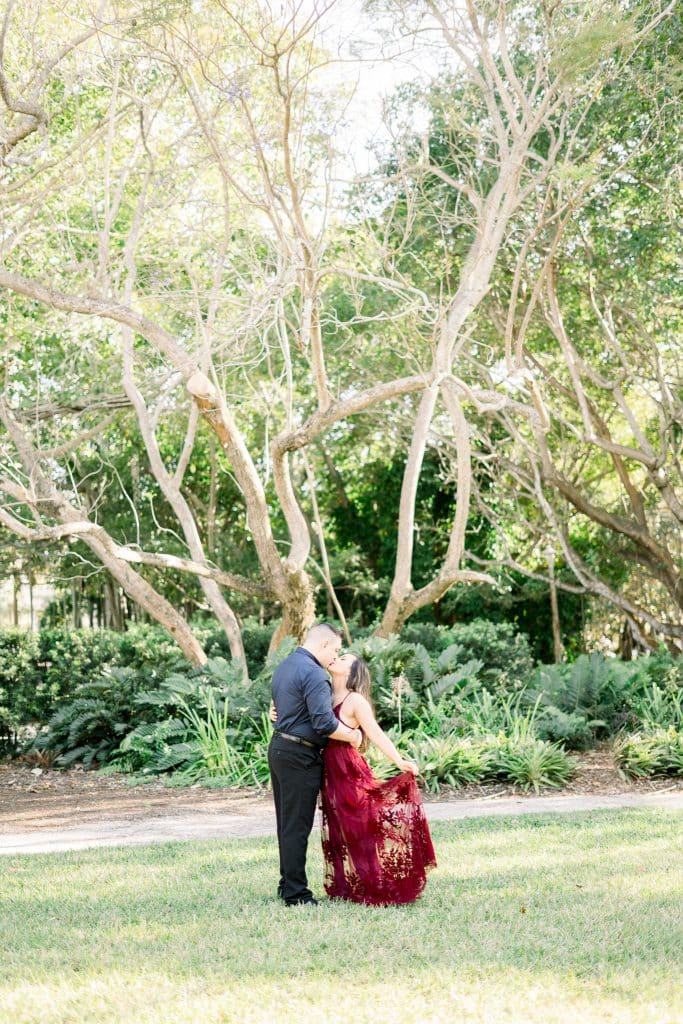 Sanibel Island Beach Island Park
If you're looking for beach photos at an iconic location near Fort Myers, look no further than Sanibel Island! Known for its pristine white sand and crystal-clear turquoise waters, the beach provides a breathtakingly beautiful backdrop for romantic photos. With its natural beauty and serene atmosphere, Sanibel Island Beach offers endless opportunities for capturing captivating and romantic engagement photos.
Fort Myers Beach and Fort Myers Pier
Fort Myers Beach Pier offers breathtaking views of the Gulf of Mexico and the surrounding area. This location is ideal for couples who want to incorporate a tropical beach theme into their engagement photos and is a local favorite.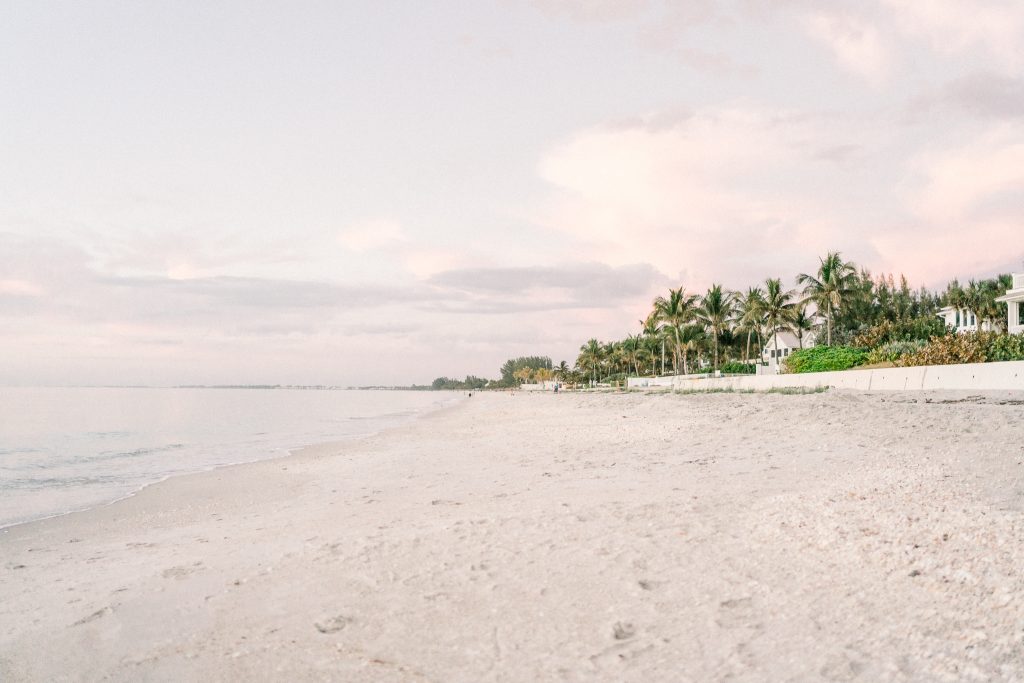 Rosy Tomorrows Heritage Farm
Rosy Tomorrows Heritage Farm provides endless photo opportunities from a French Bakery, rustic farm stands, and beautiful ponds with fountains. Rustic barns and rolling pastures work perfectly for those that prefer a rustic charm.
Downtown Fort Myers
Another popular spot is downtown Fort Myers, which boasts a variety of colorful buildings, public art installations, and stunning architecture. This urban backdrop creates a unique, edgy, and romantic charm and makes a great choice for couples who want a more urban vibe for their photo shoot.
Manatee Park
For couples looking for a natural setting, Manatee Park offers a relaxing environment with boardwalks over the estuary, a butterfly garden, and an observation deck where manatees can be viewed. The park is perfect for couples who want to experience wildlife, nature, and scenery.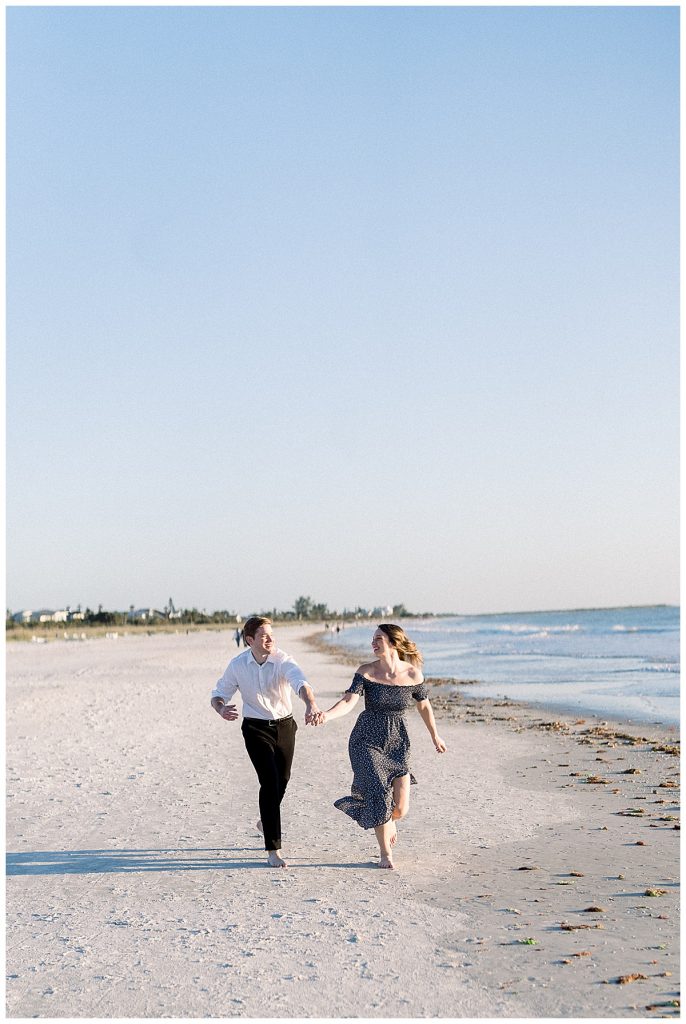 Lover's Key State Park
Lovers Key State Park showcases the best of Florida's natural beauty, offering miles of pristine beaches, tropical trees, and lush vegetation. This breathtaking location provides a picture-perfect backdrop for a romantic photo session, with crystal-clear waters and soft sandy beaches. Couples can stroll hand-in-hand alongside the beach and pose among the natural surroundings, combining sandy beach captivation with a touch of rustic charm.
Bowditch Point Park
Bowditch Park, nestled at the northern tip of Fort Myers Beach, offers a stunning natural backdrop for engagement photos. This beachfront park features picturesque sand dunes, swaying sea oats, and breathtaking views of the Gulf of Mexico. Couples can take romantic walks along the shoreline, capture candid moments under the shade of palm trees, or even pose with the iconic Fort Myers Beach Pier in the background. With its serene atmosphere and captivating landscapes, Bowditch Park provides an intimate setting for couples to celebrate their love and create memorable engagement photos.
Barefoot Beach Preserve
This nature preserve boasts stunning landscapes filled with lush foliage, meandering trails, and picturesque waterfront views. Barefoot Preserve offers a romantic and enchanting backdrop for engagement photos for anyone looking for classic Florida vibes!
Downtown Naples
About 30-40 minutes from Fort Myers is Downtown Naples. With its vibrant atmosphere and charming, picturesque feel, it offers a variety of backdrops for capturing romantic moments. The area is known for its picturesque streets, lined with colorful buildings, boutique shops, and art galleries. Couples can wander through the streets, hand in hand, stopping at beautiful architectural spots or capturing candid moments outside trendy cafes. 
The combination of the lively ambiance and the classic coastal charm of Naples makes it a unique and captivating location for engagement photography that truly captures the essence of this charming city.
Six Mile Cypress Preserve
This hidden gem is a 3,500-acre natural oasis offers a diverse range of landscapes, including boardwalks winding through ancient cypress trees and lush wetland areas. Couples can wander along the elevated pathways, hand in hand, surrounded by the sights and sounds of nature. The preserve provides a tranquil and enchanting setting, perfect for capturing intimate and romantic moments amidst the beauty of the Florida wilderness.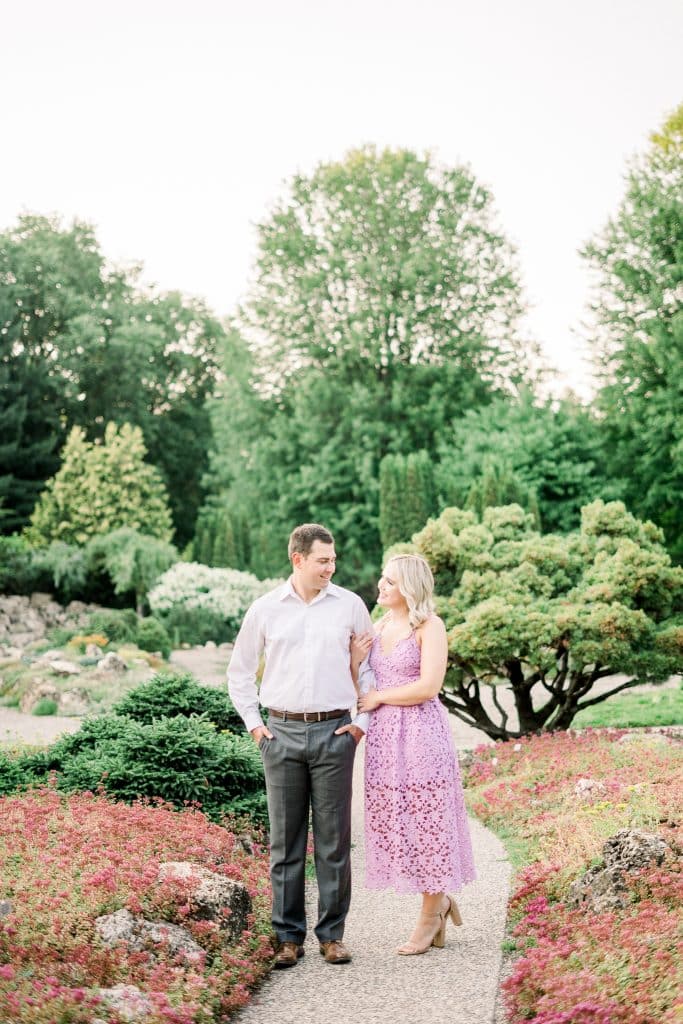 With so many different locations to choose from for your engagement session, you really can't go wrong! 
These are some of the best engagement session locations in Fort Myers, Florida but I have so many other favorites as well if this list doesn't fit your needs. Please reach out via our contact page so I can help you plan your session to meet your needs.