Anthony + Sophie || A Solon Springs Atrium Wedding
The Couple: Anthony + Sophie
Based on my interactions with Anthony and Sophie, to know these two is to love them! They are a laid-back, easy-going couple that just bask in each other's presence. Their wedding reflected their love and their commitment to each other – and how much fun they have together – so perfectly!
When I arrived, Anthony was just finishing up some of the setup of the reception area. We did his getting ready photos and groomsmen photos while the girls got dressed and had their hair and makeup done and I got to know his groomsmen a bit – they were so fun and down to earth and made their photos a breeze. The rest of the day was the same way – Anthony and Sophie and their party were an absolute dream to work with and so much fun to photograph.
A Solon Springs Atrium Wedding
Before I tell you any more about this wedding or let you peek at the photos, I have to talk about this gorgeous wedding venue! The Atrium in Solon Springs Wisconsin is nothing short of breathtaking – and it's the result of a lot of hard work, love, and perseverance by an incredible couple named Al and Lyndsey who were photographers themselves for many years. With over 400 weddings under their belts (um, wow!) they turned their wedding knowledge and love for people and beautiful spaces towards creating a wedding venue from an old greenhouse they bought in 2018.
The result is simply stunning, and they aren't even done yet!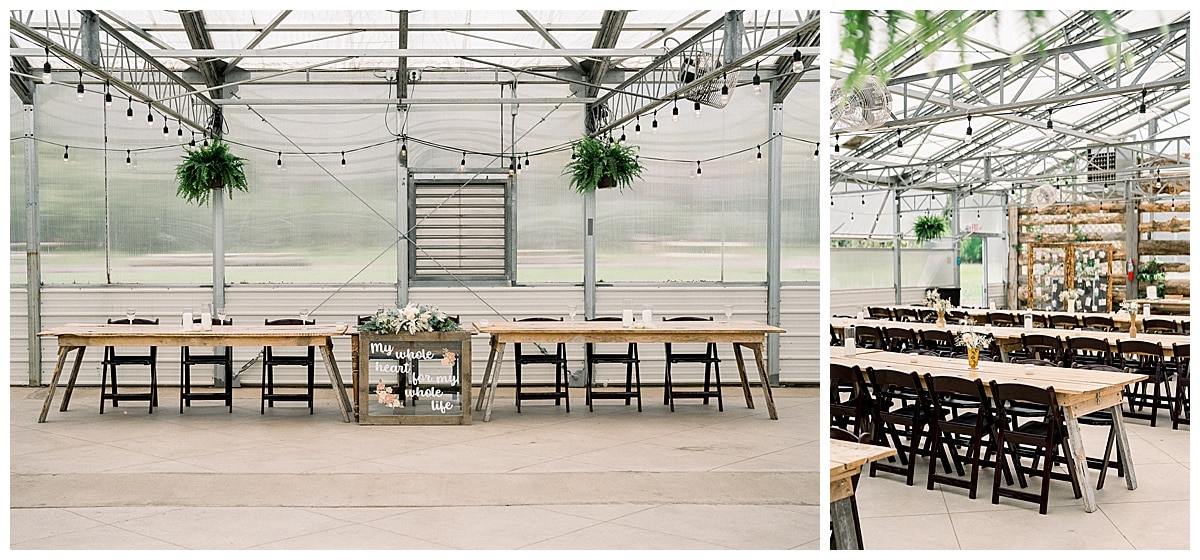 Funny story – I actually wanted these two to shoot MY wedding back in 2013 but they were booked on my date! It was so awesome getting to meet them in person after having loved their work online for so long.
I love that I get to see where their next chapter has taken them – and that I got to photograph the results of their hard work!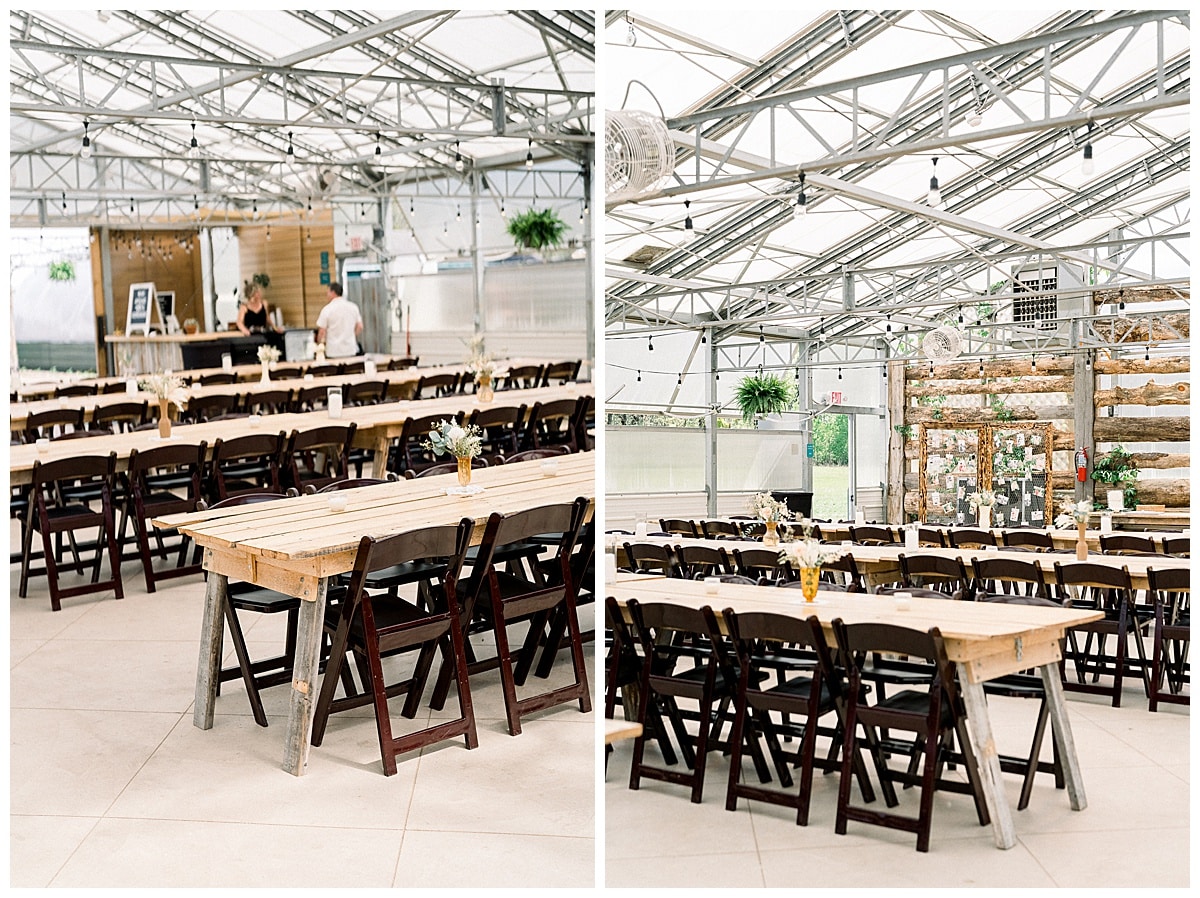 In addition to being beautiful, The Atrium at Solon Springs boasts an incredible staff who are SO eager and willing to help any bride and groom have an incredible day. Al and Lyndsey themselves are always on hand to make sure things are running smoothly, but they've also invested in a small team of people who emulates their same ideal and radiate the same warmth and hospitality. Al and his team even helped light the sparklers for the sparkler exit (scroll to see some BTS of this!)
The Atrium team kept this day running smoothly despite some timeline setbacks, and I couldn't have been more impressed! This venue is equipped for 200 guests – if you're looking for an amazing venue in Northern Wisconsin, this is the place for you!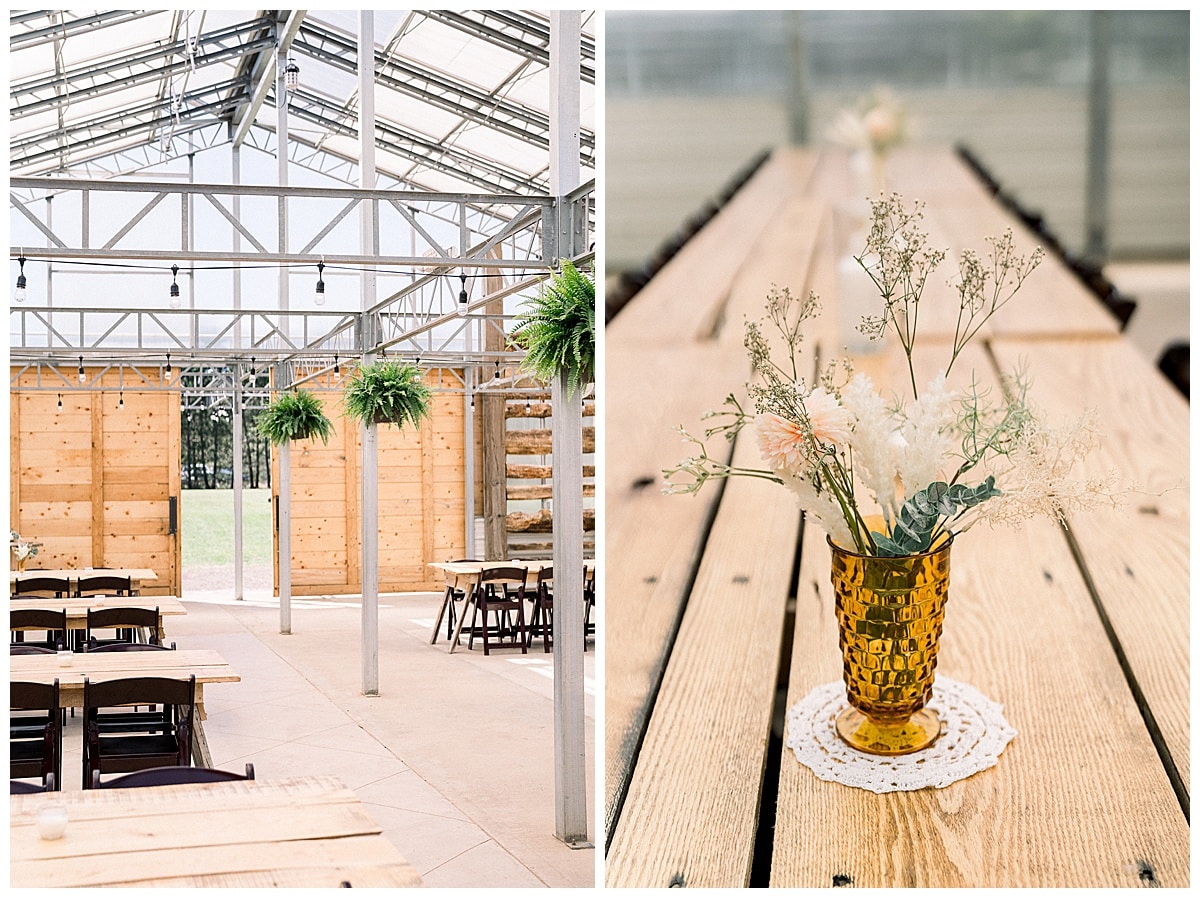 A Gorgeous Wooded Ceremony
Like the rest of The Atrium, the ceremony location is phenomenal. The sunshine filtered through the trees onto Sophie, Anthony, and their guests as they promised their lives together. If you're looking for a simple, romantic location for your ceremony, The Atrium has just the spot for you! I have to imagine that Al and Lyndsey chose this spot for the ceremony due to the fantastic light and that stunning backdrop – it makes for gorgeous photos!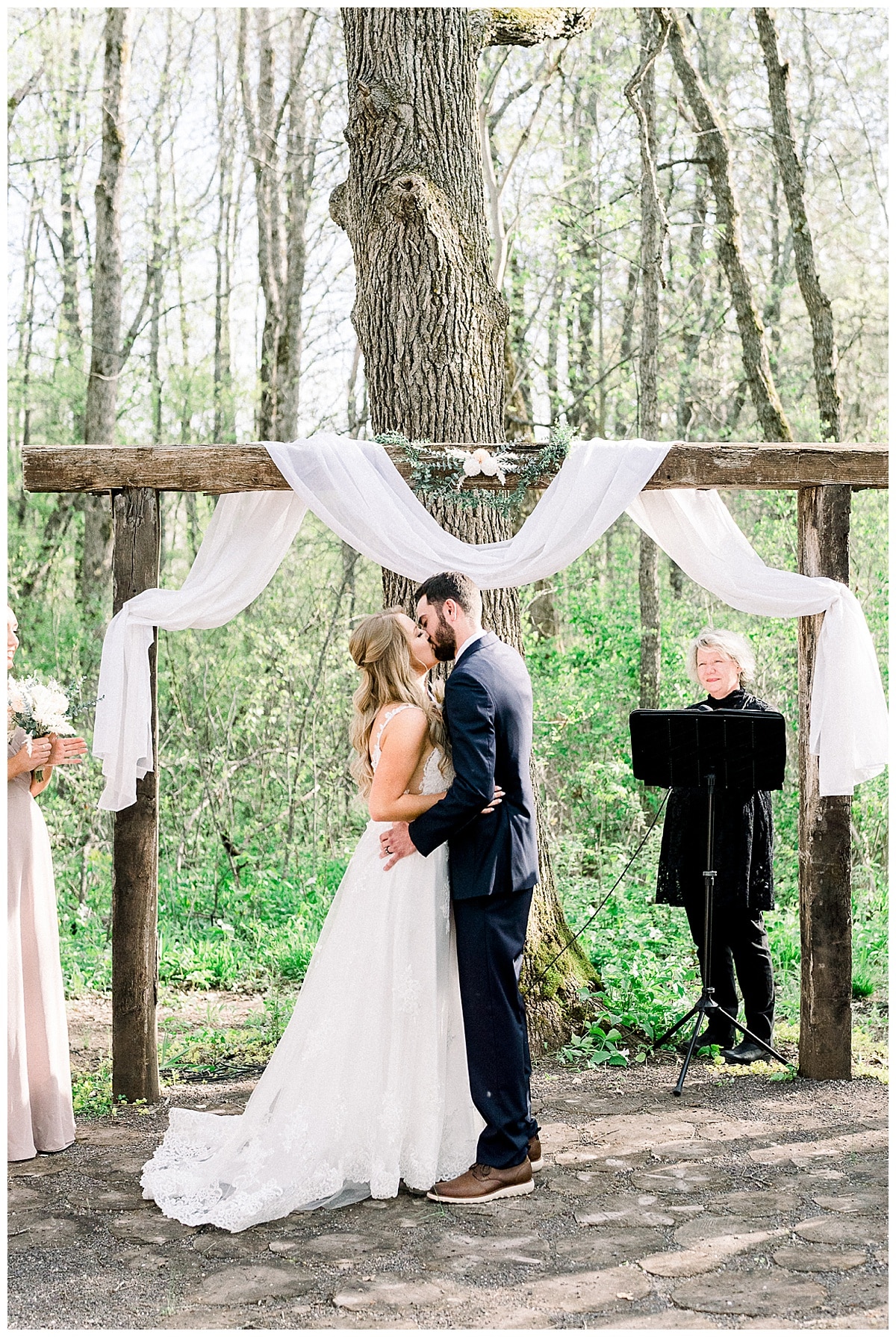 Solon Springs Atrium Wedding Vendor Team:
Venue: The Atrium
Day of Coordinators: Al + Lyndsey of The Atrium
Photography: Rachel Elle Photography
Dress: Budget Bridal Outlet
Hair and Makeup: Small Town Roots
Officiant: Marry Me in the Northland (Annette Lahr)
DJ: Cory from Sounds Unlimited
Catering: Lynn's Custom Meats and Catering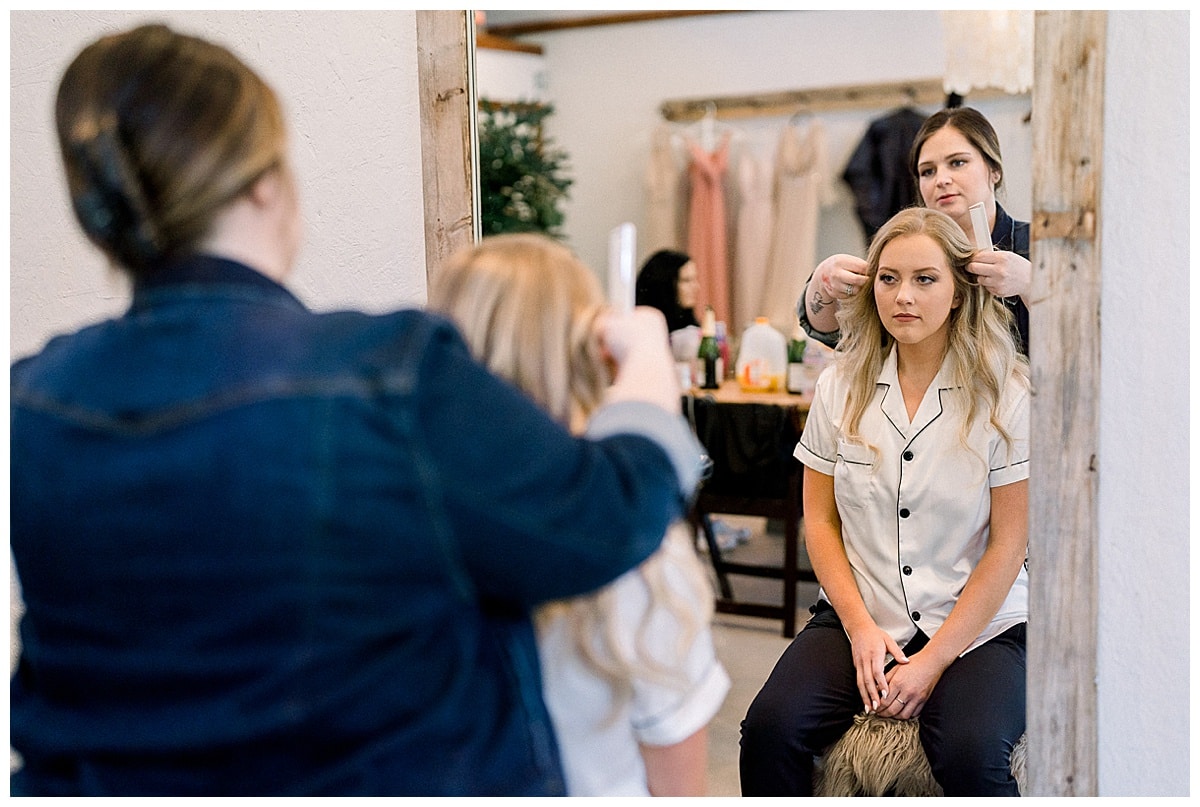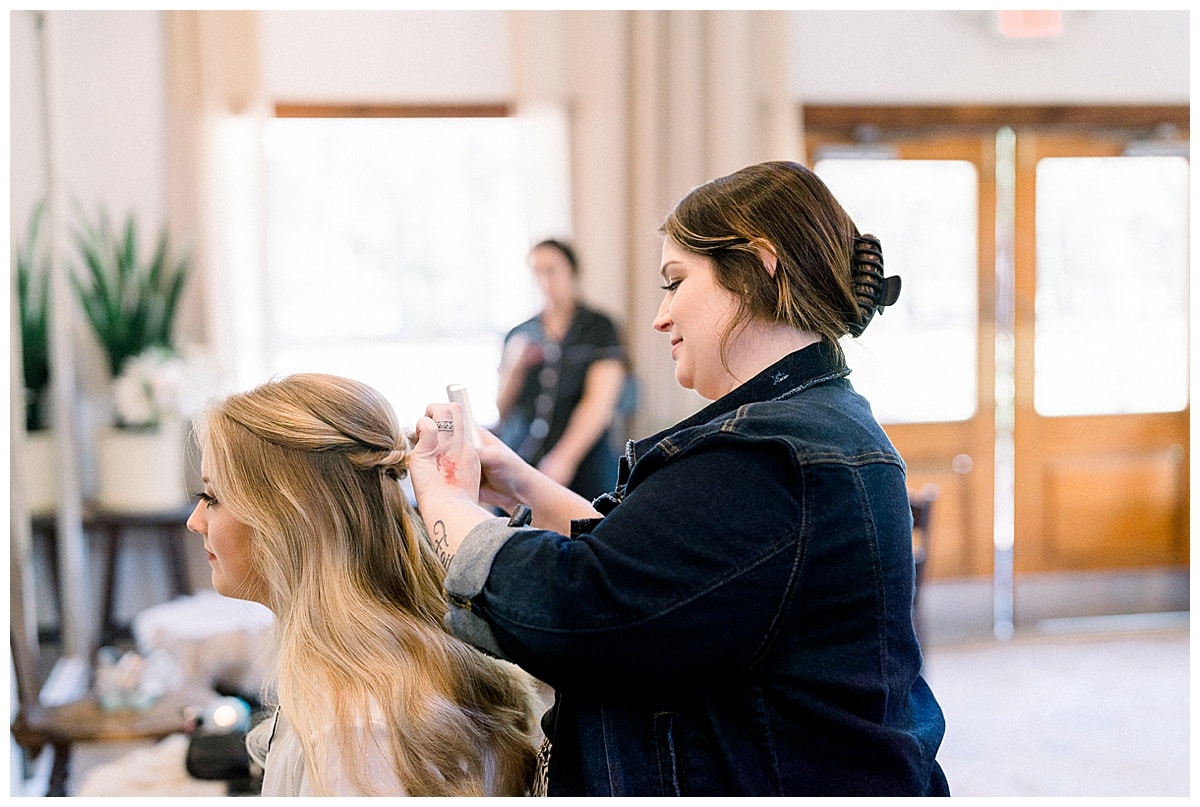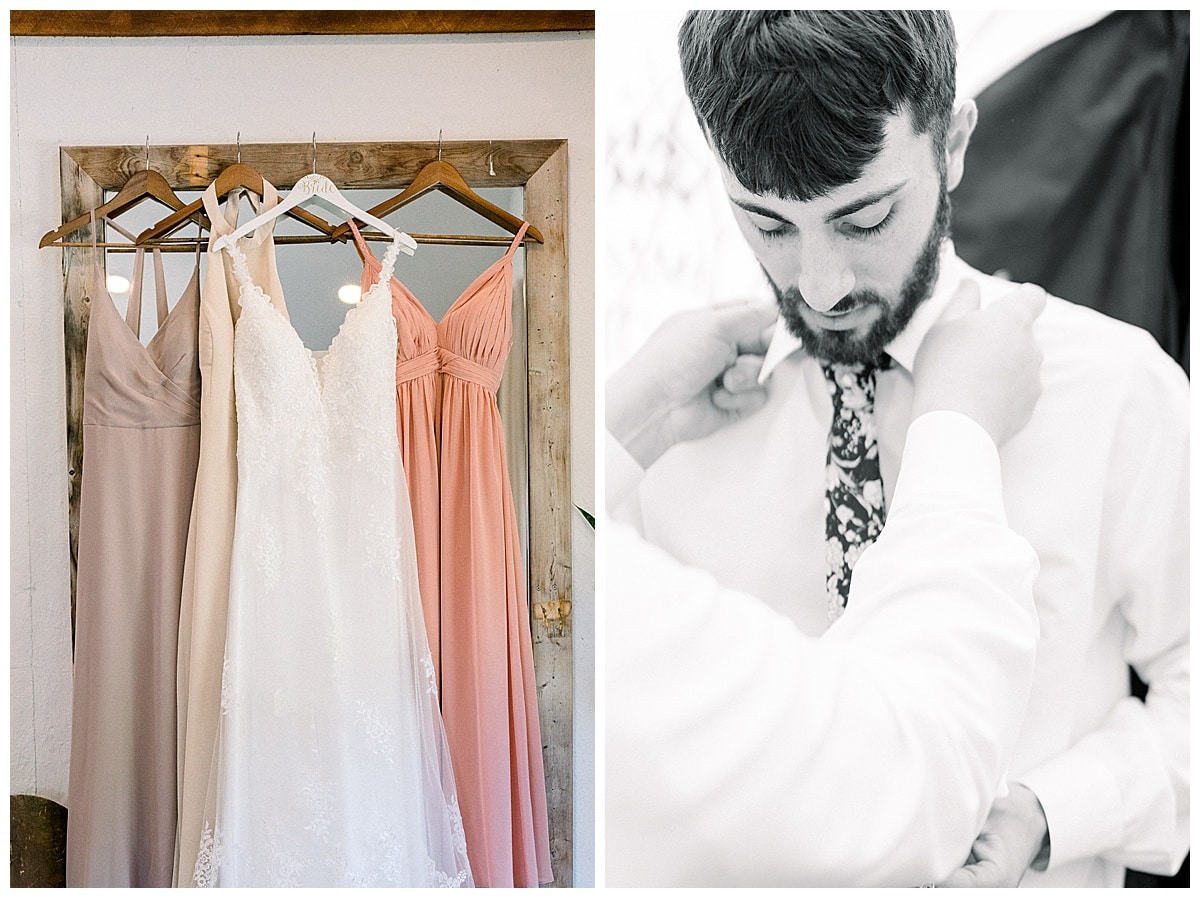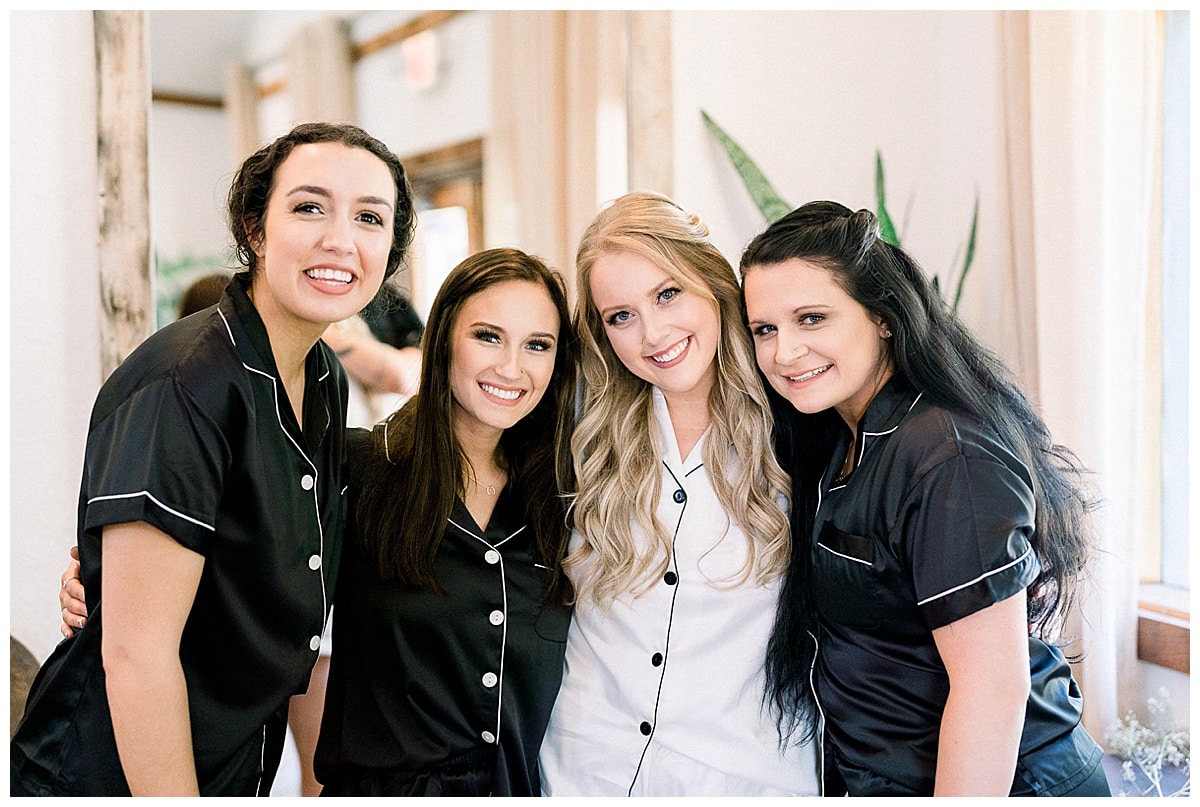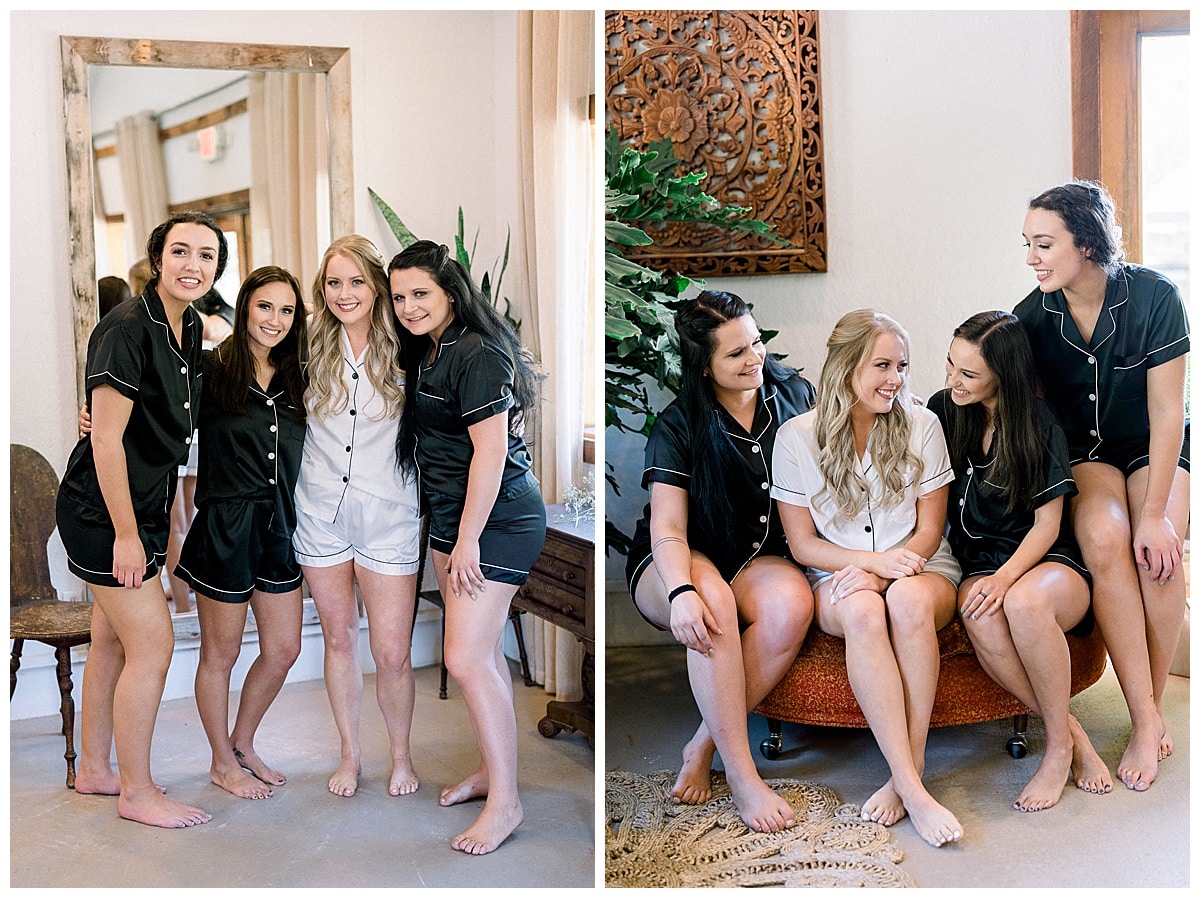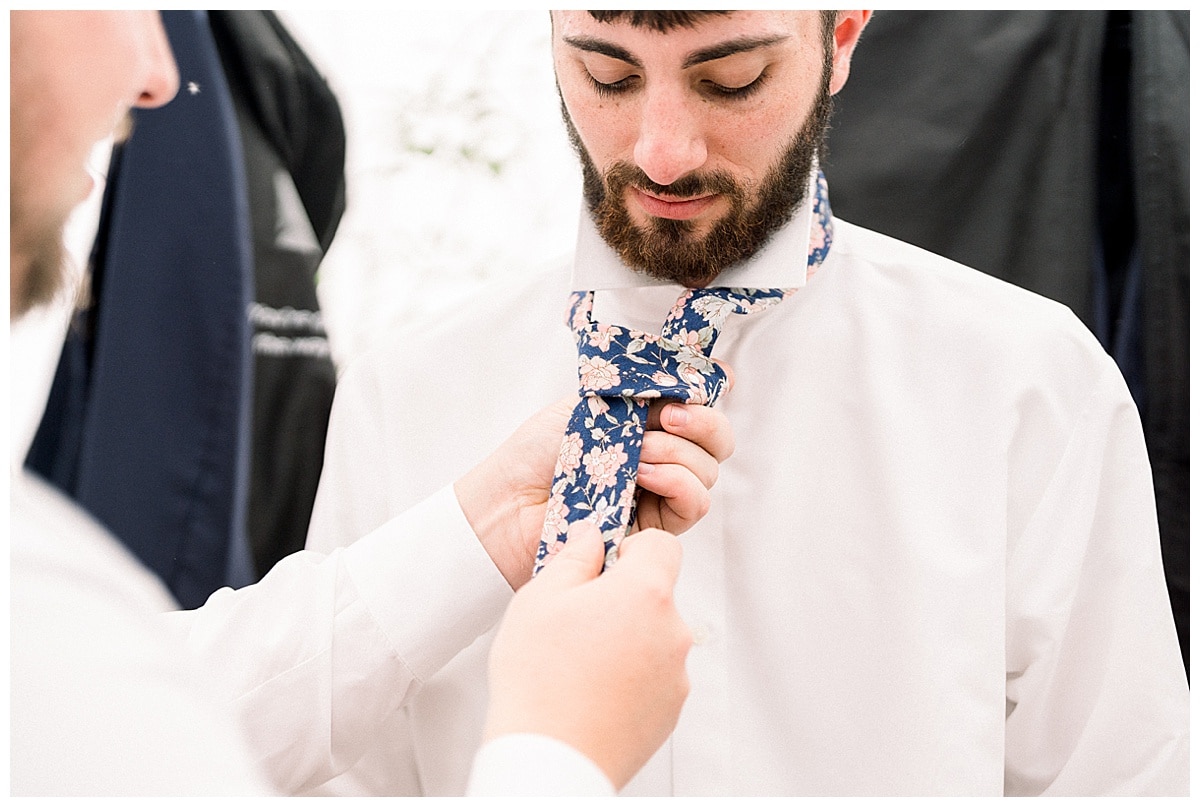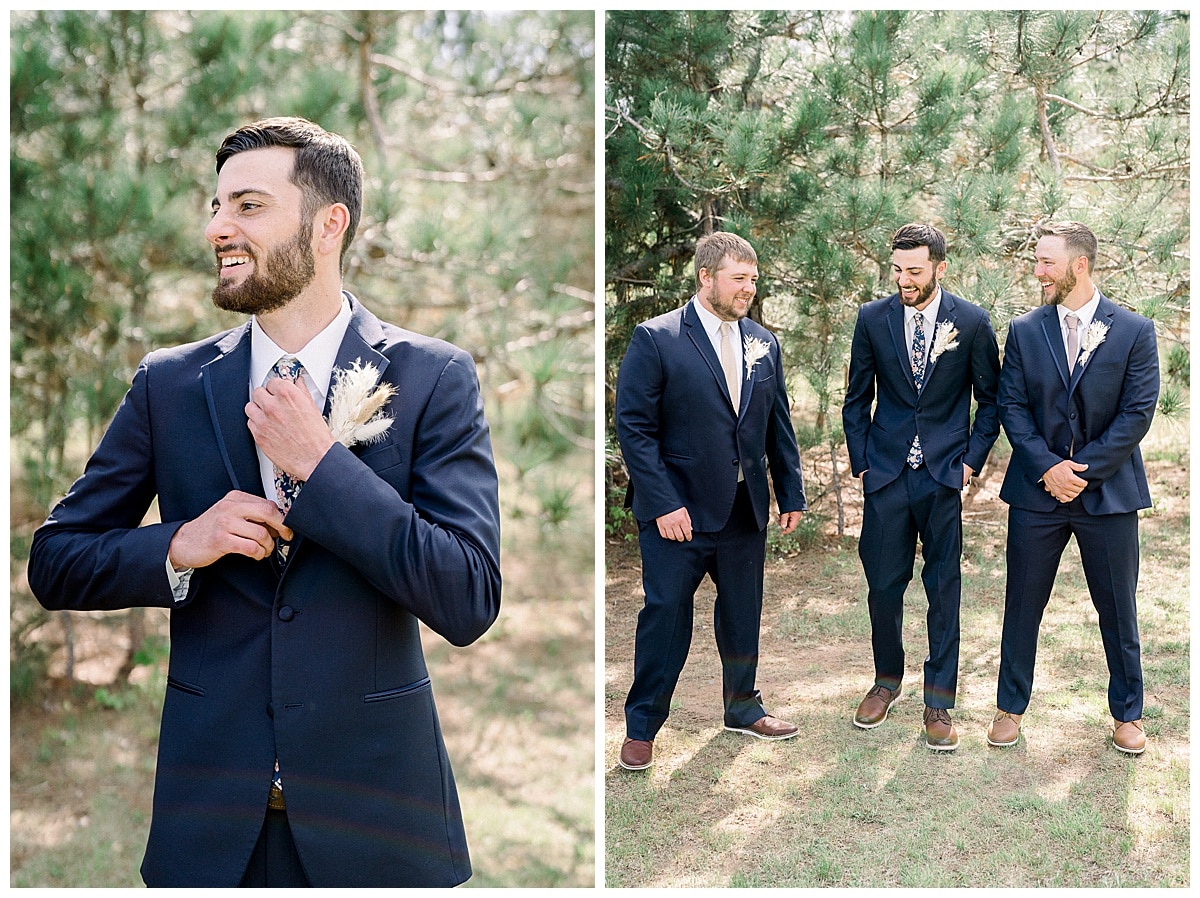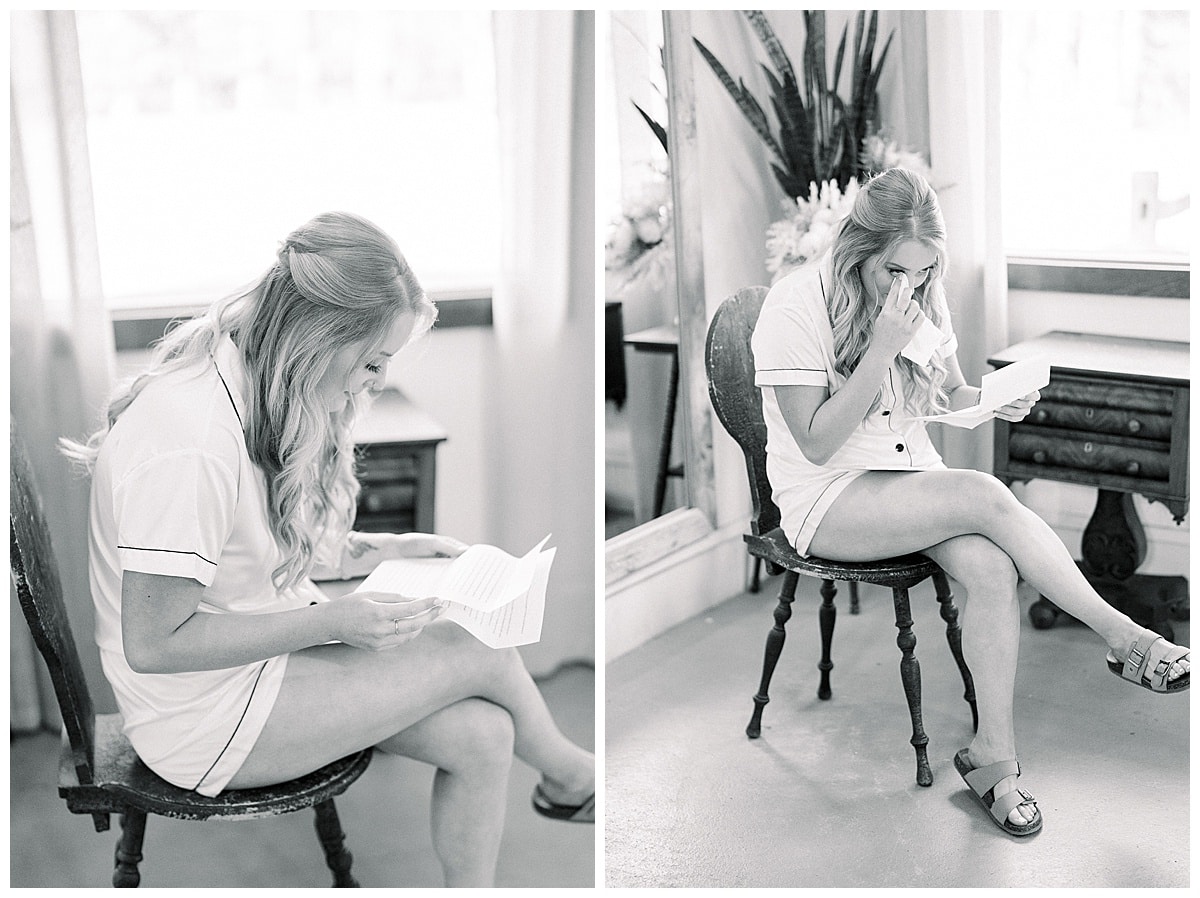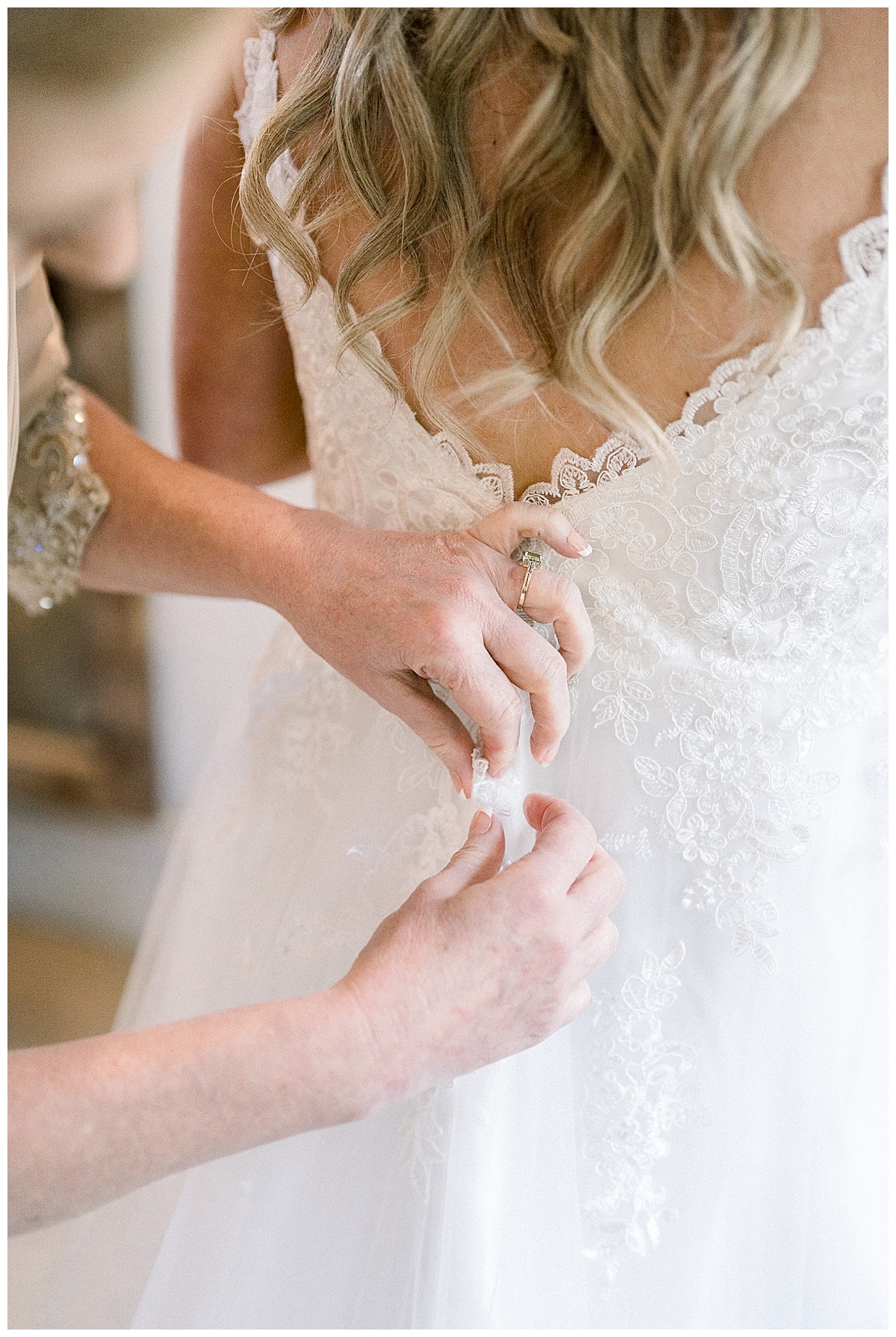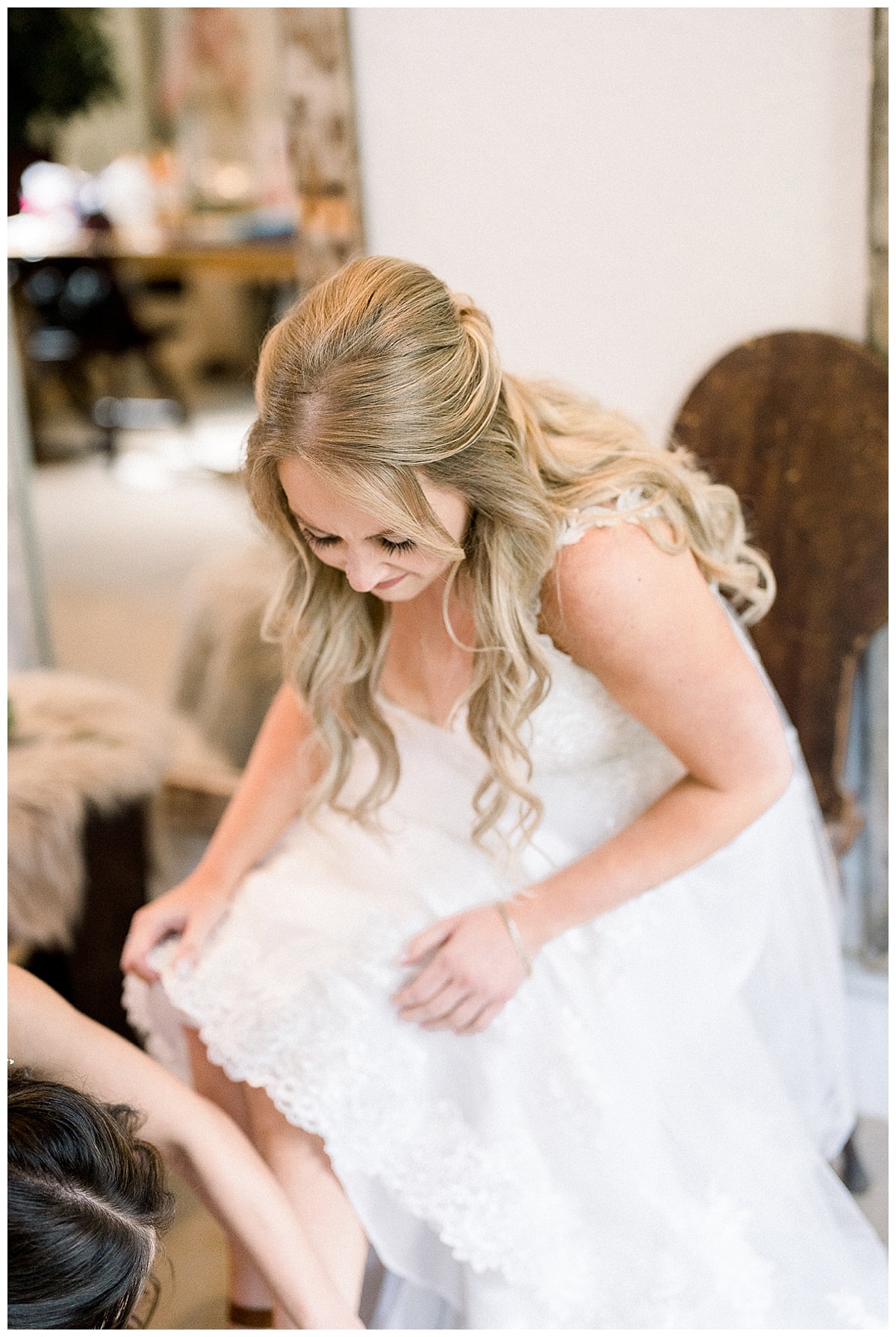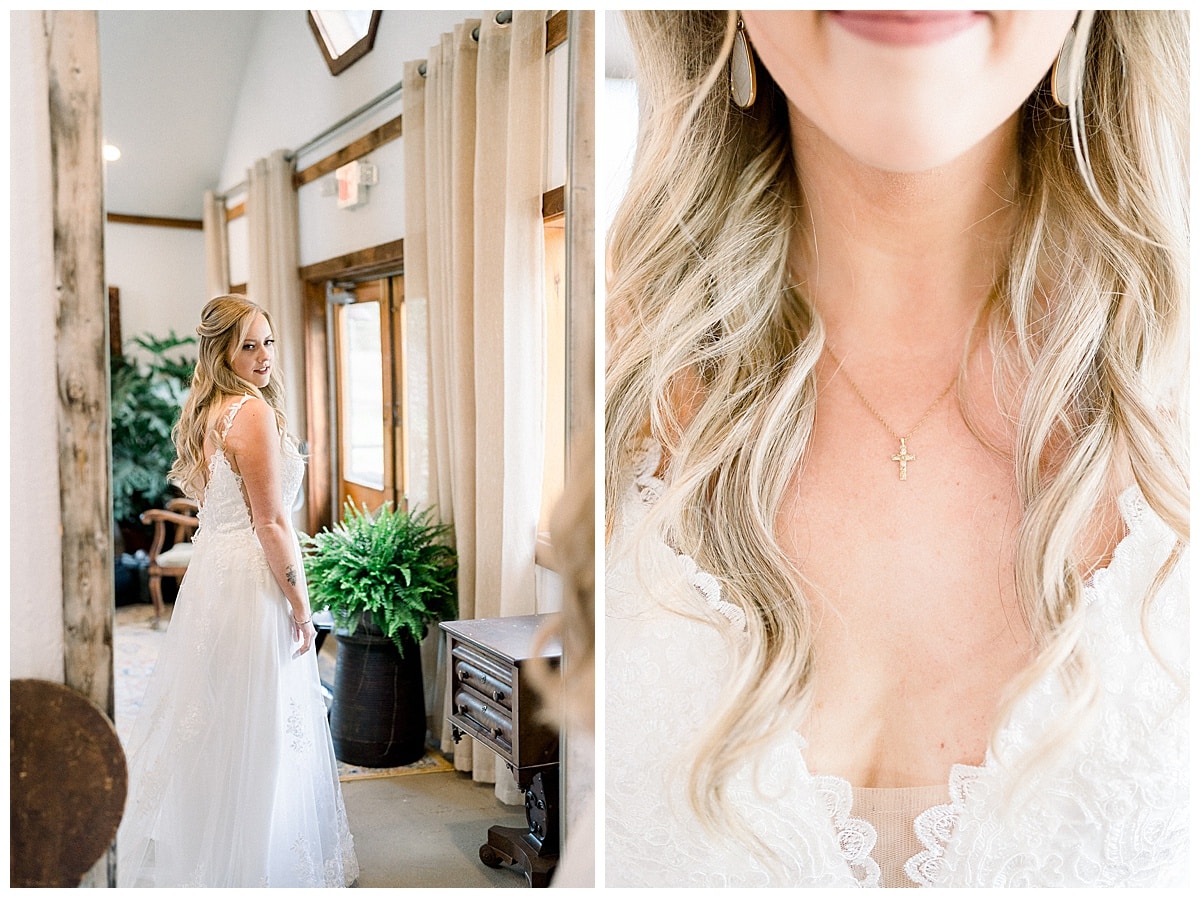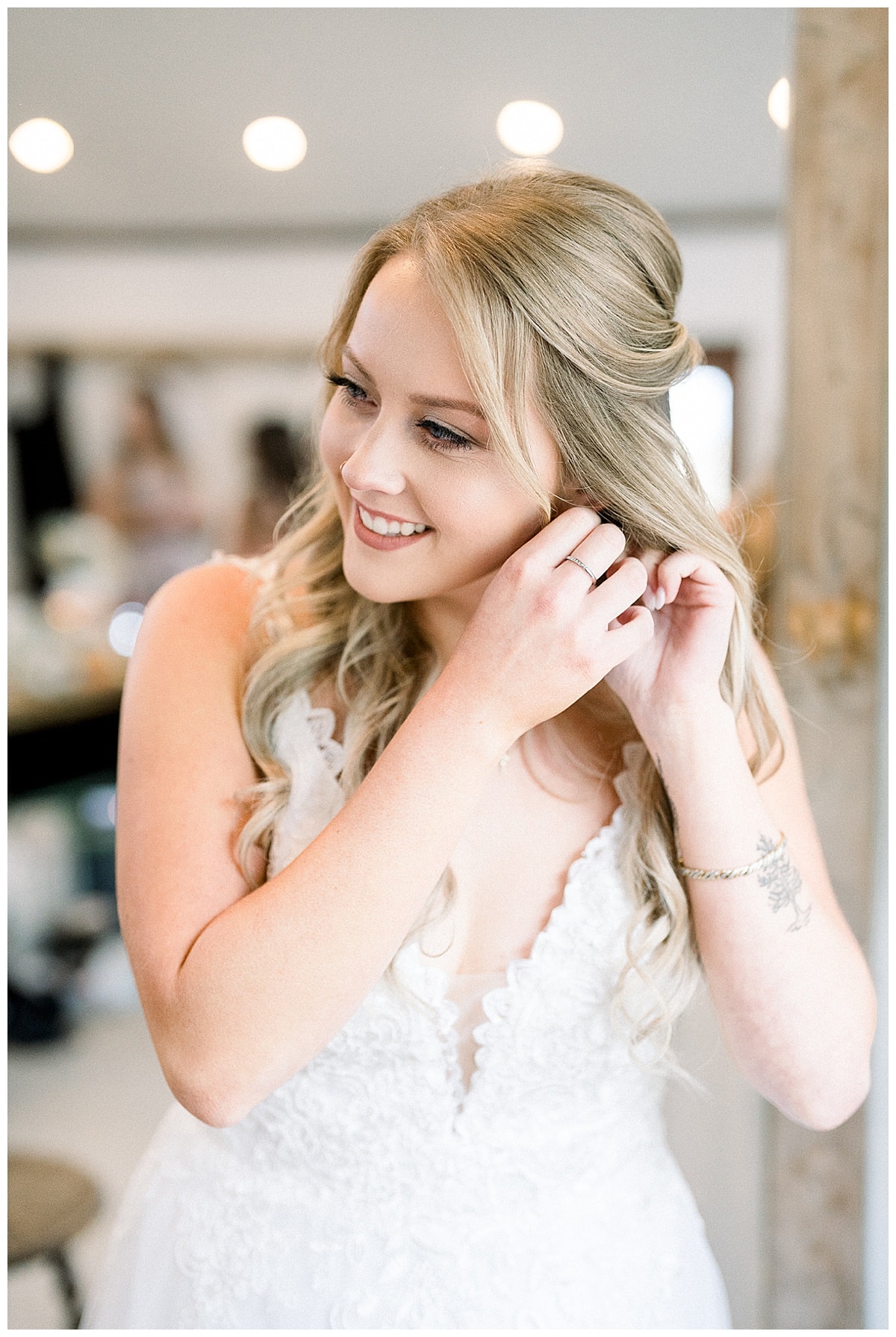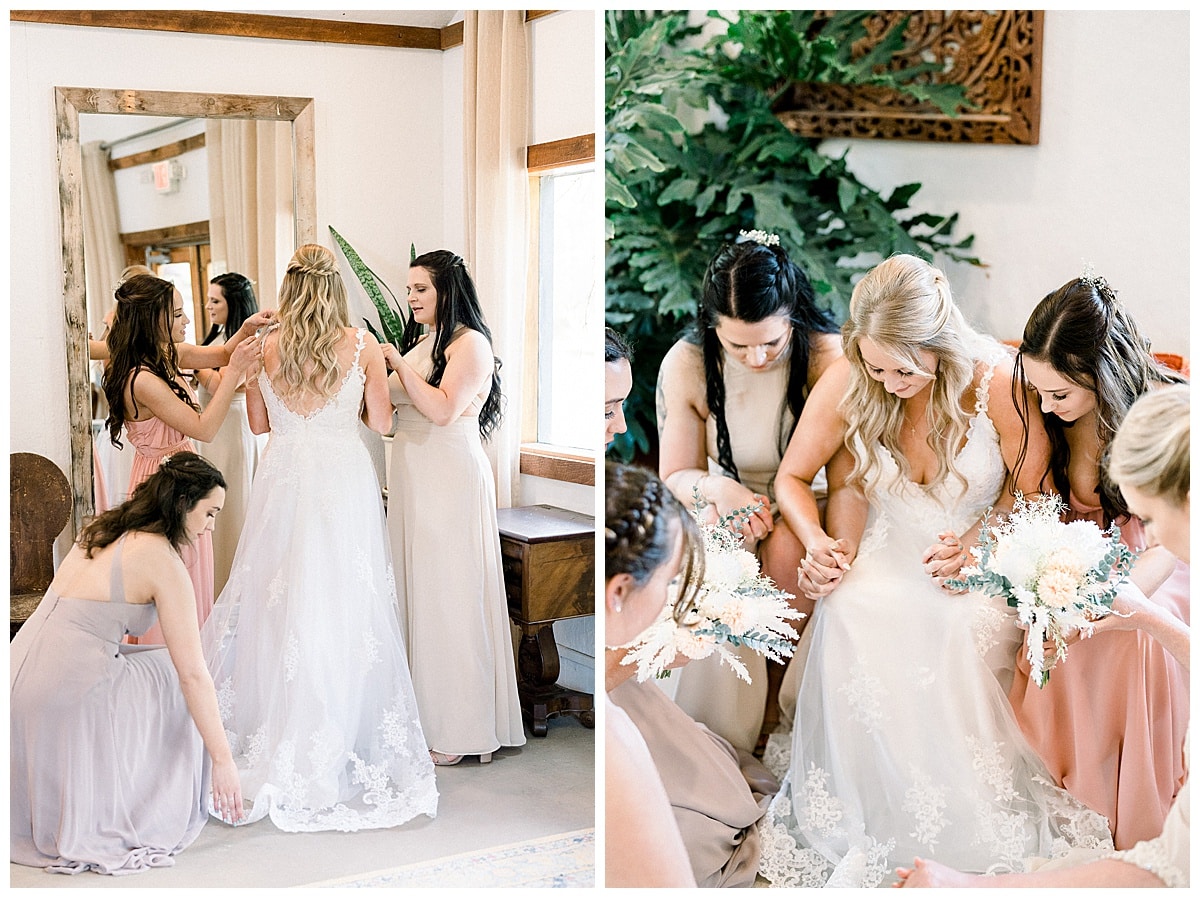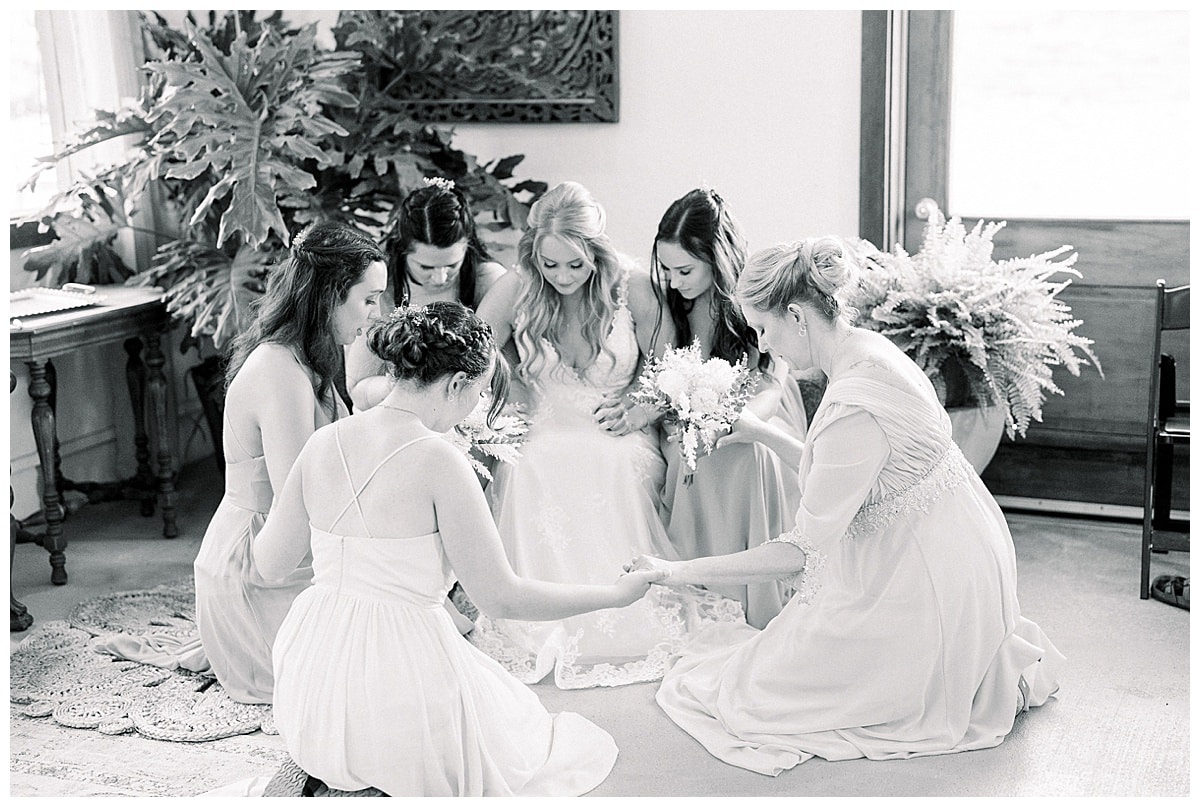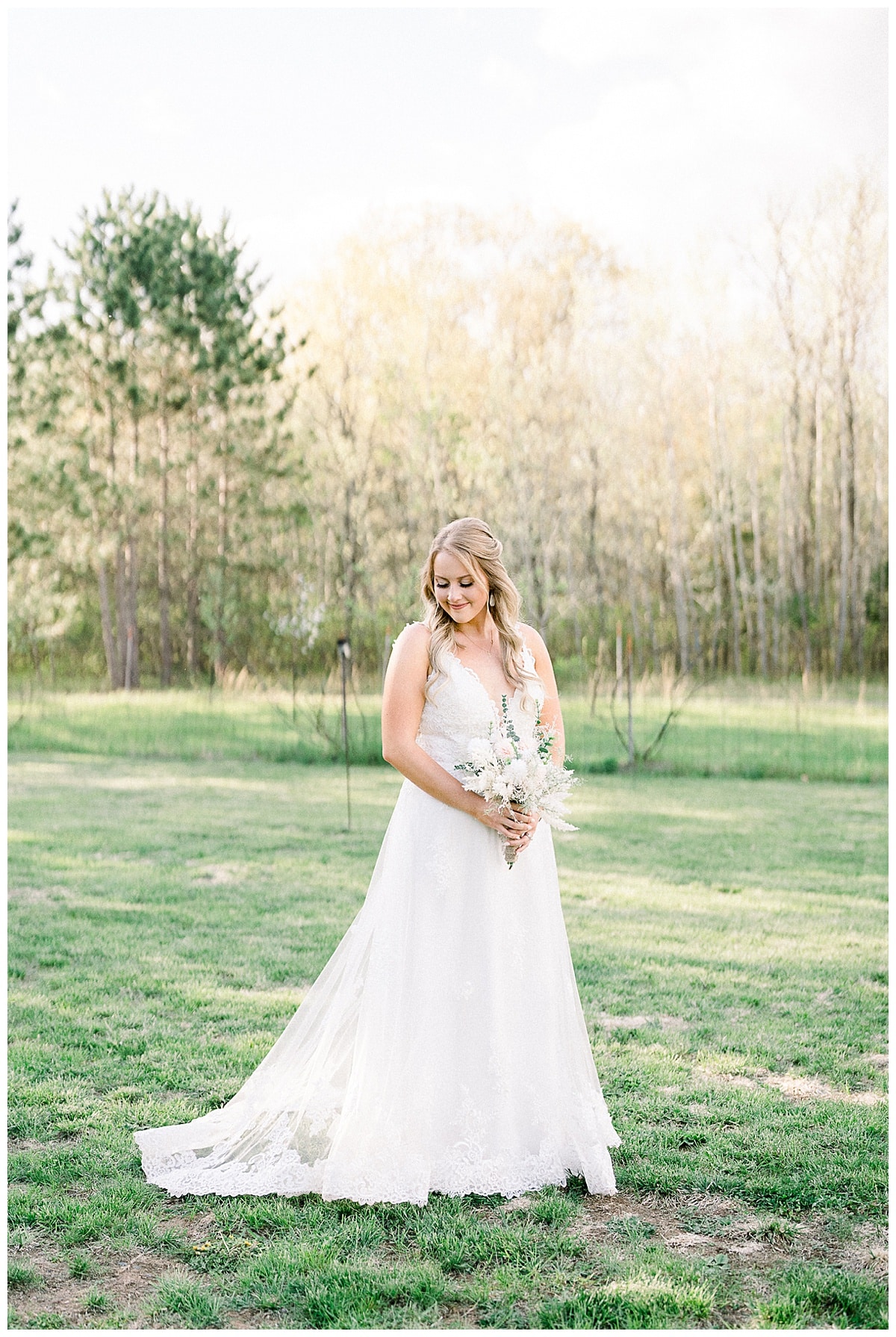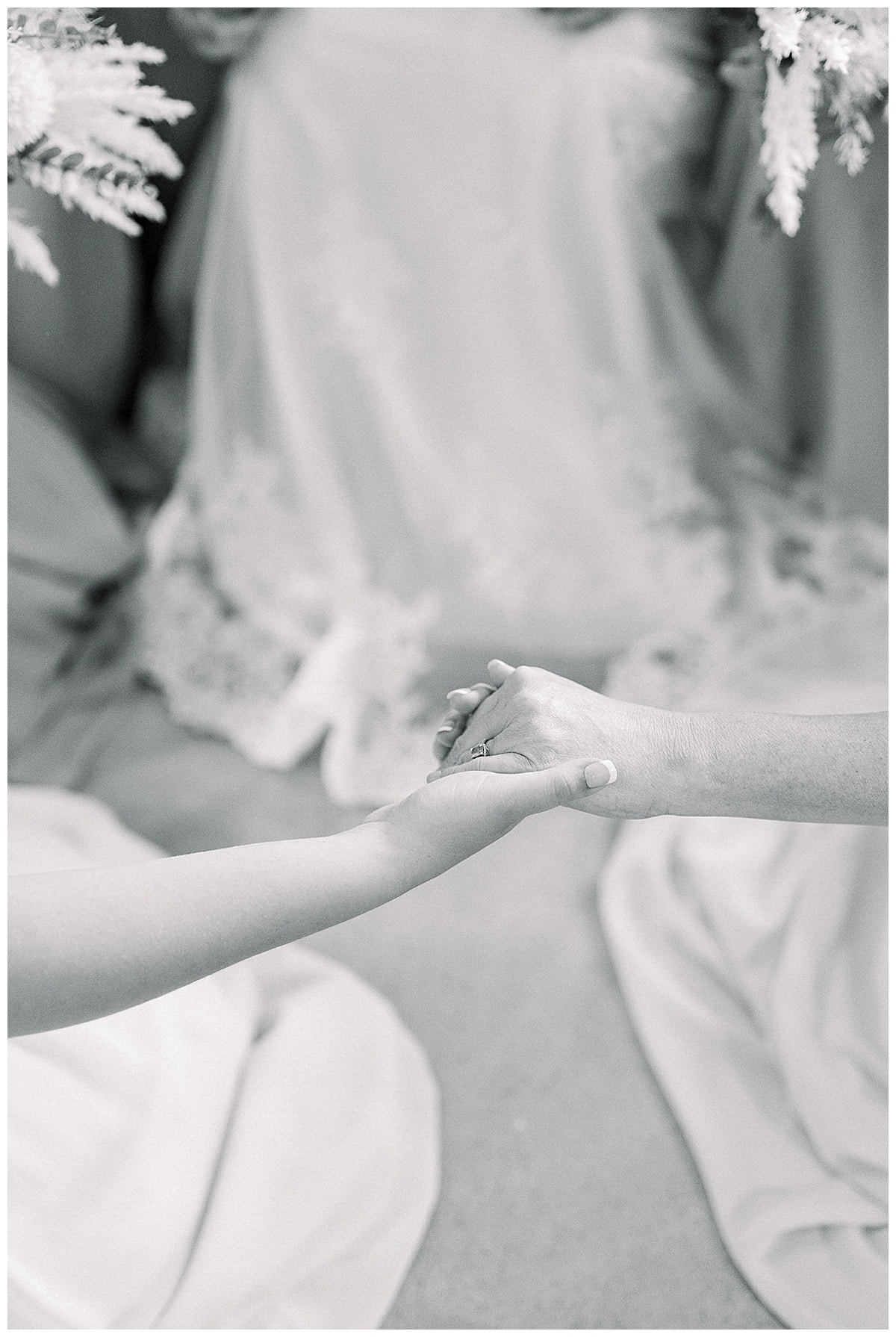 A Solon Springs Atrium Wedding Ceremony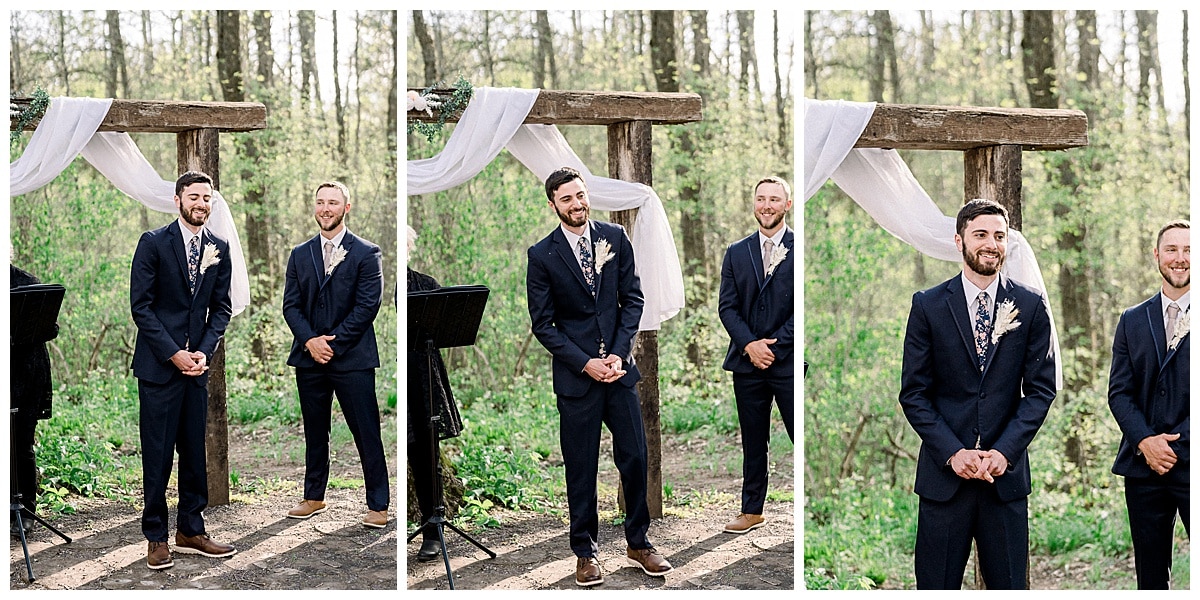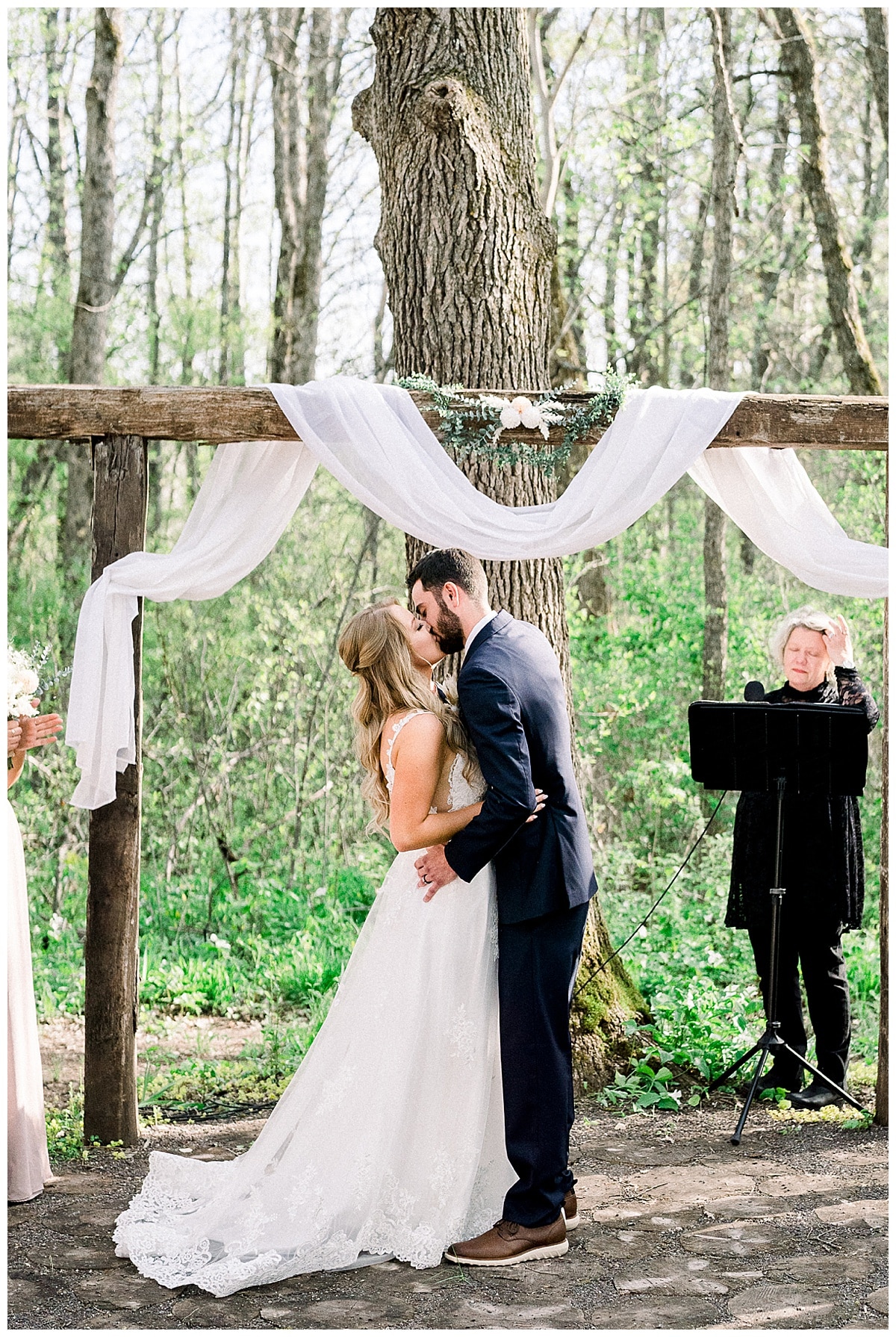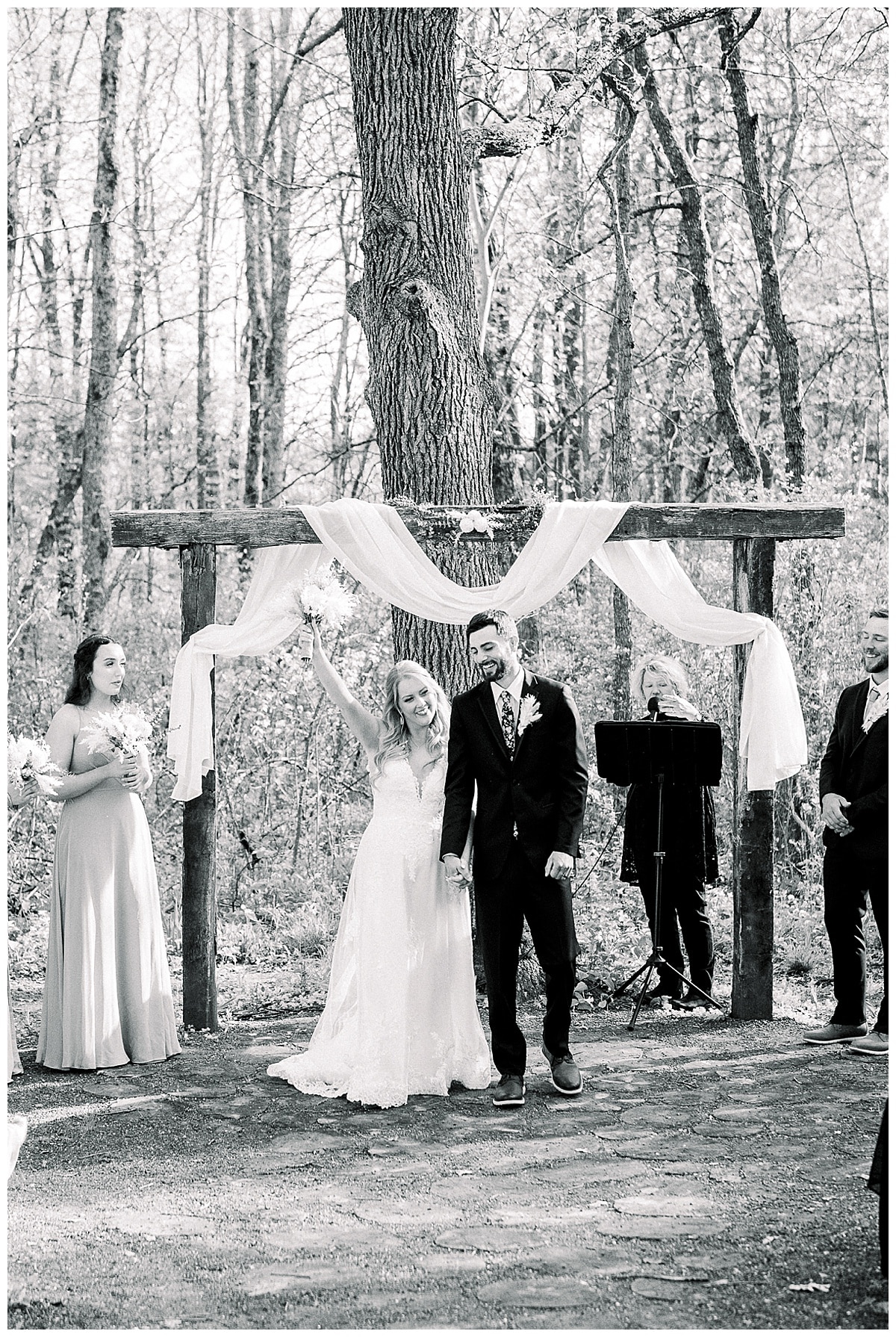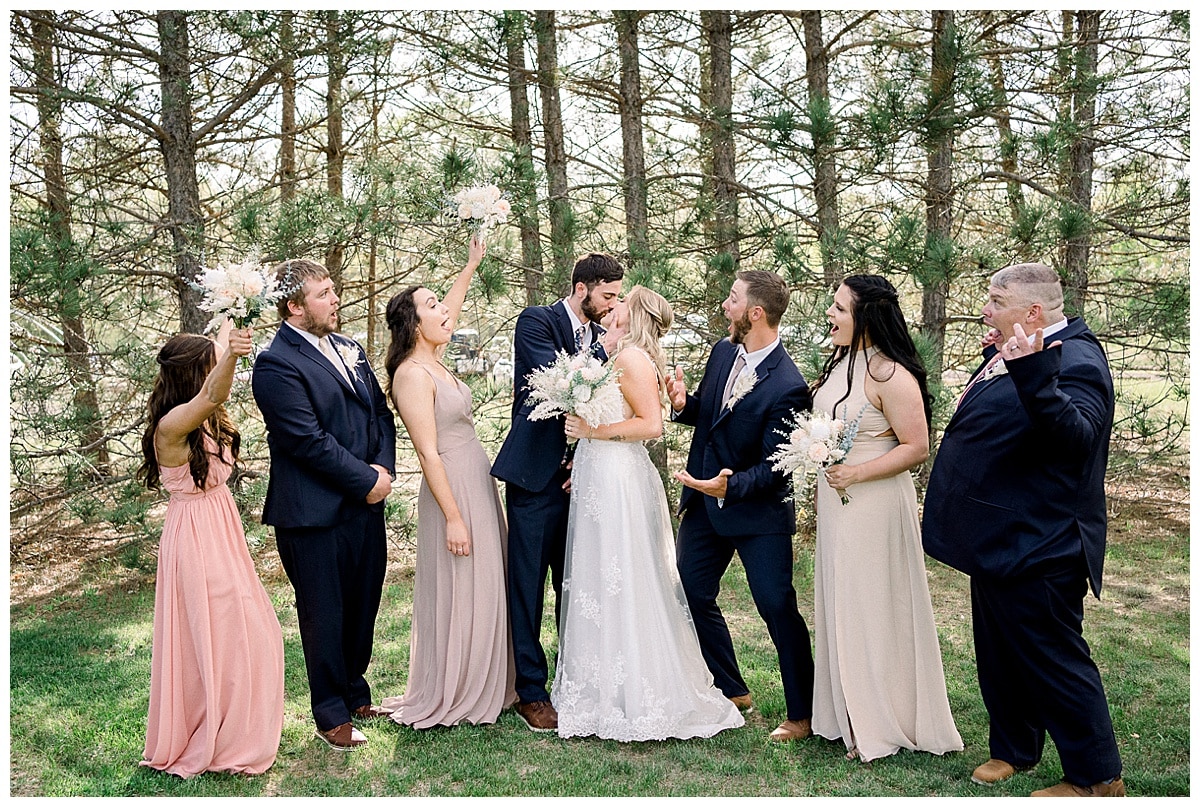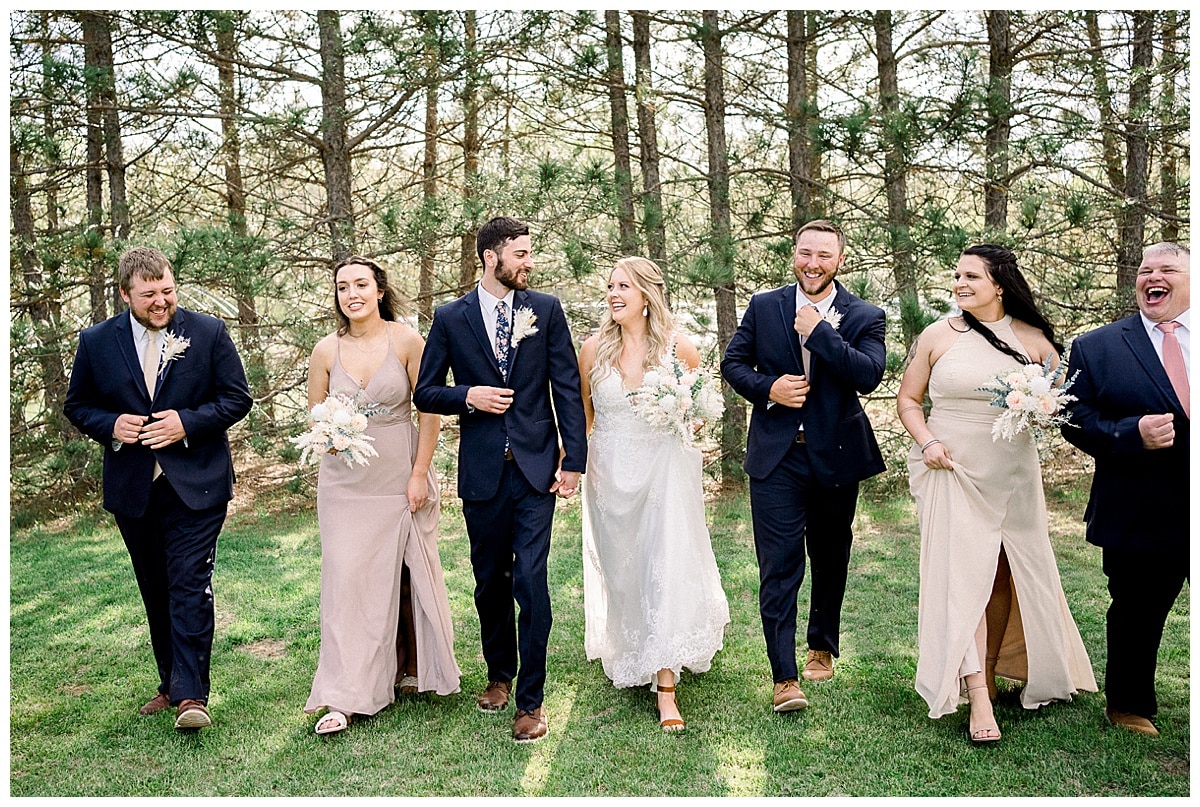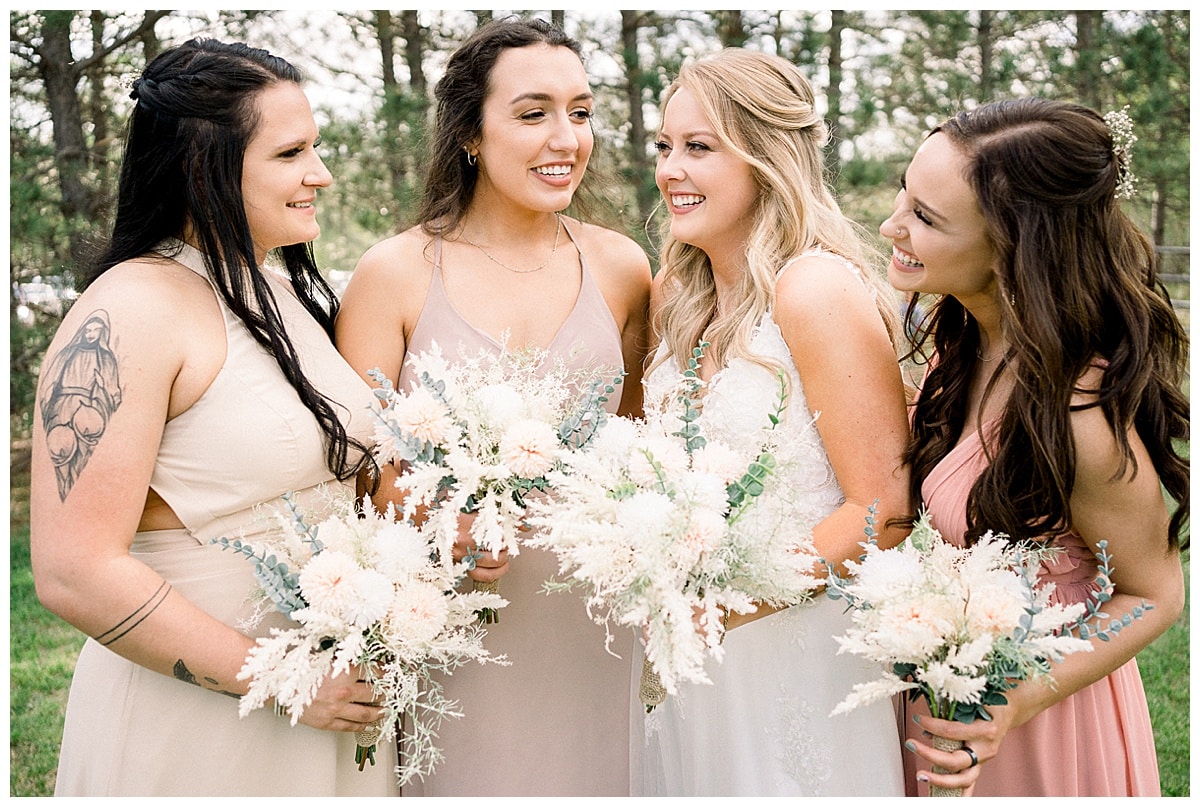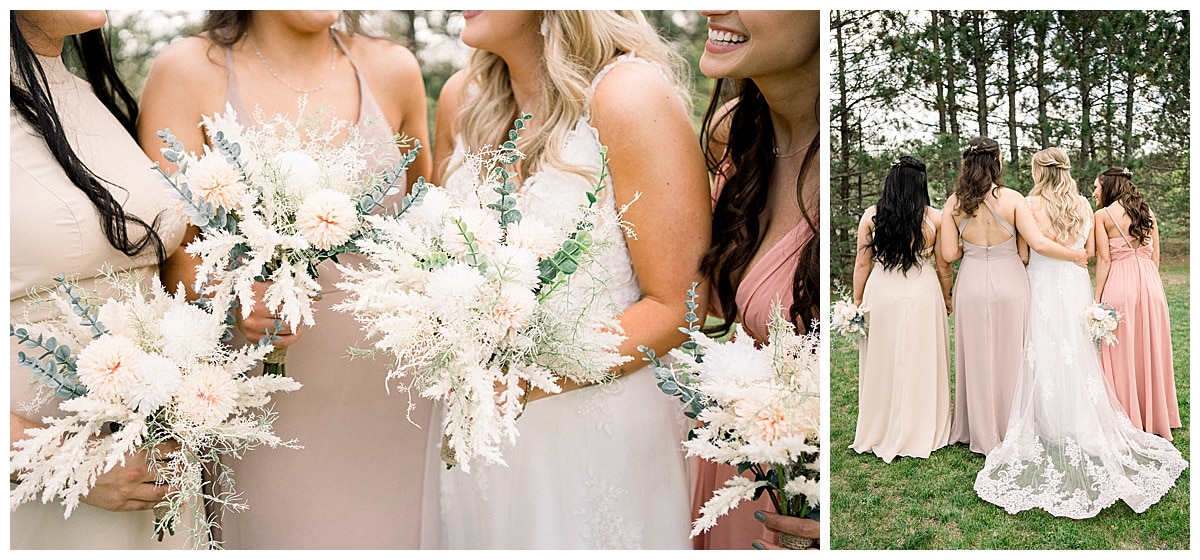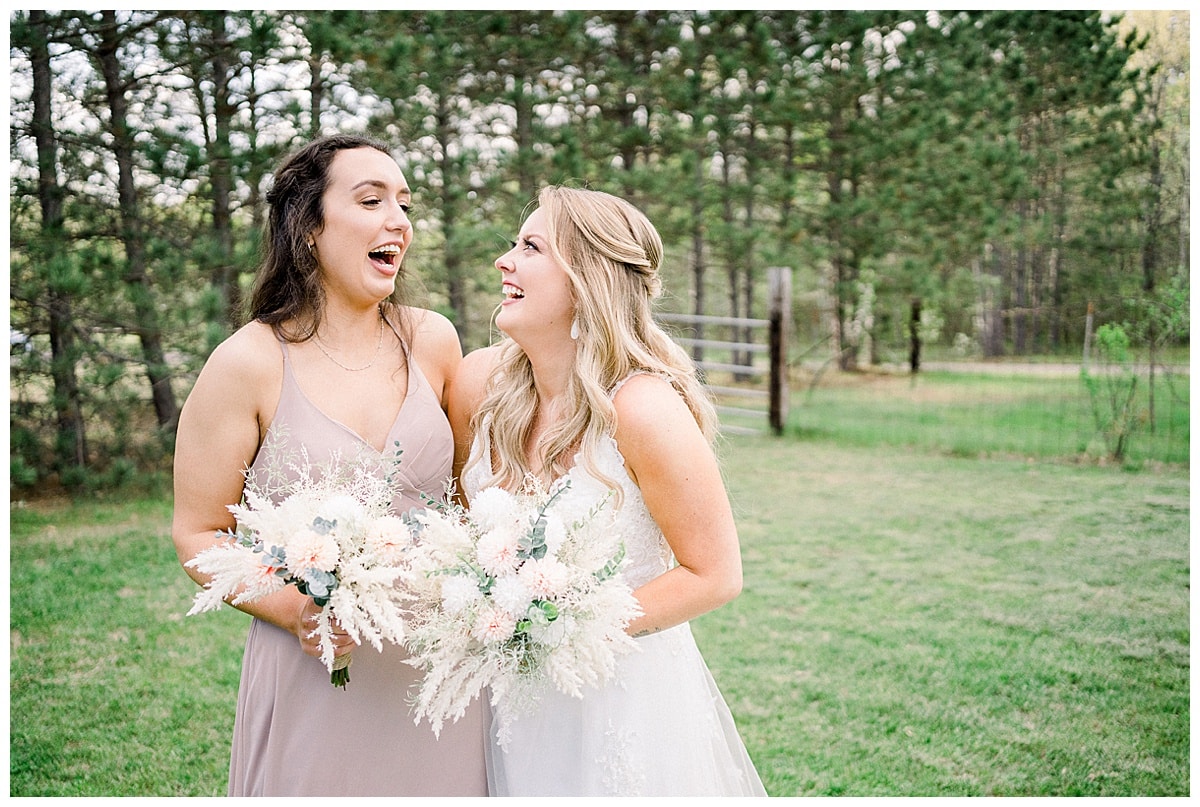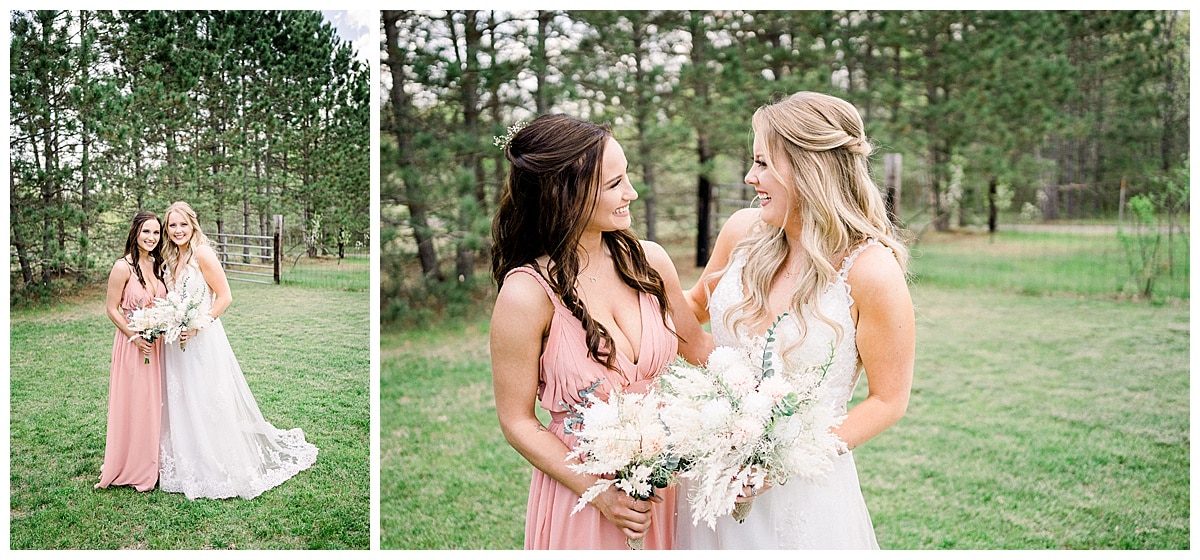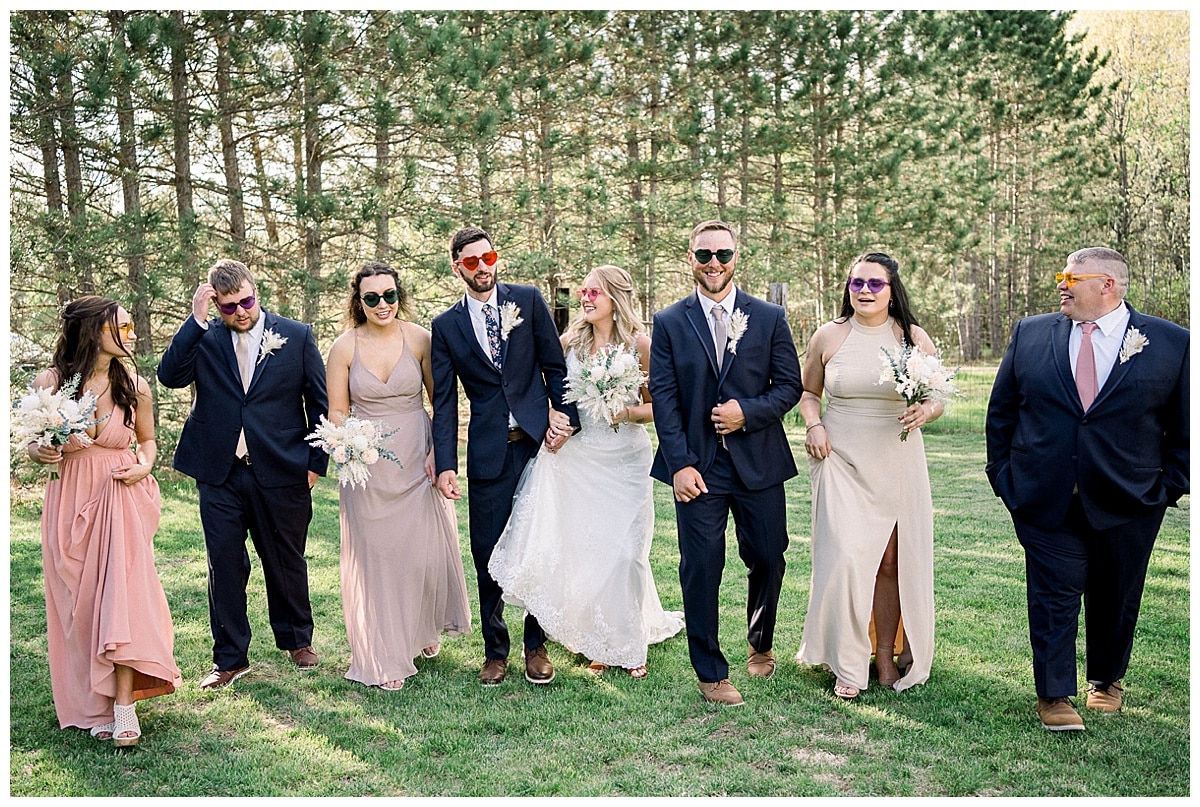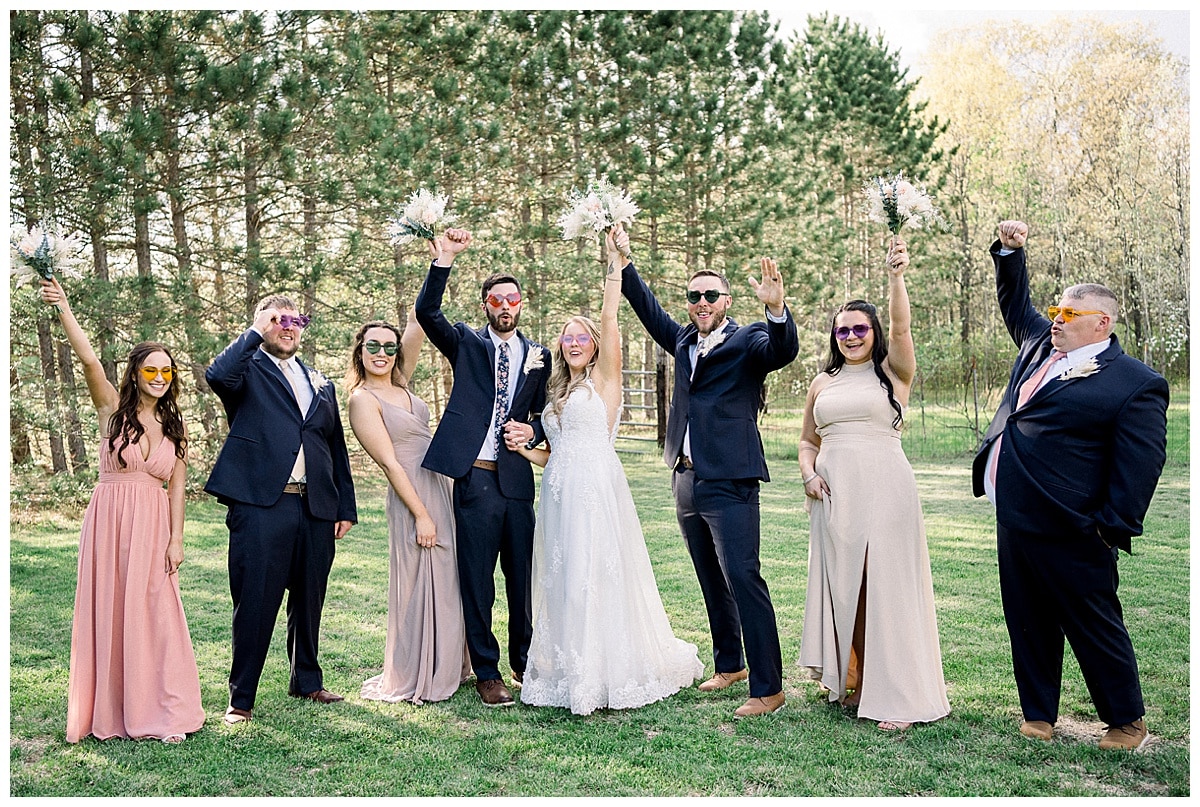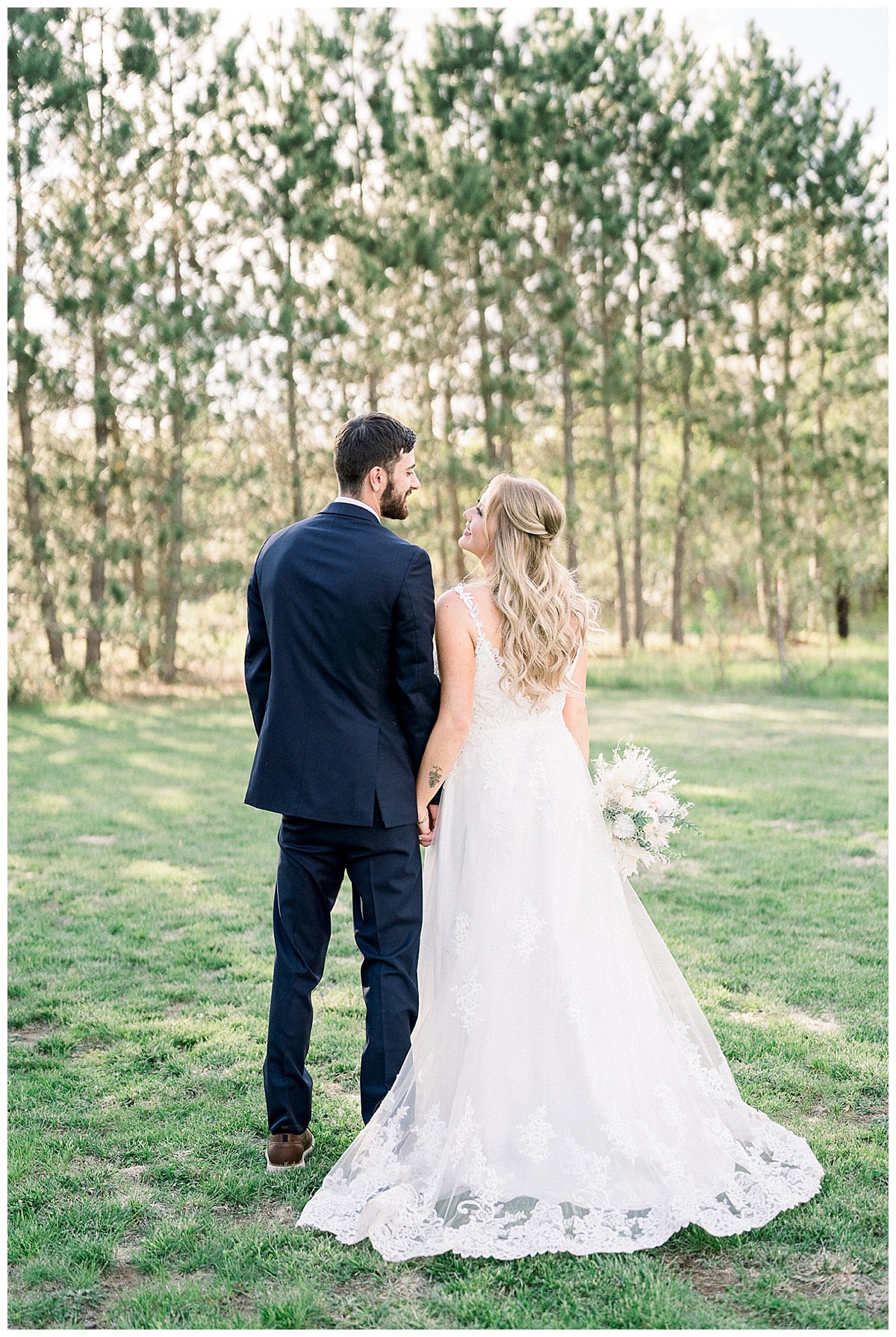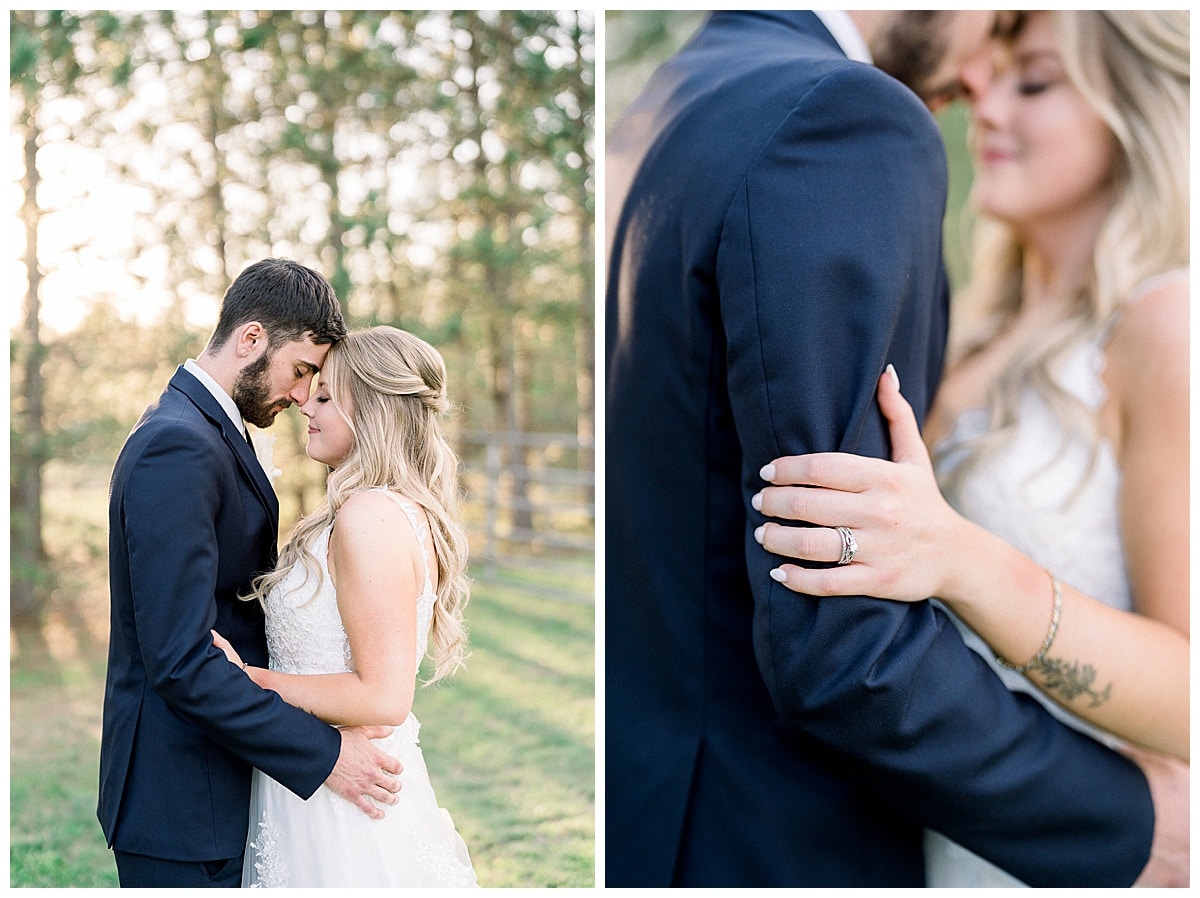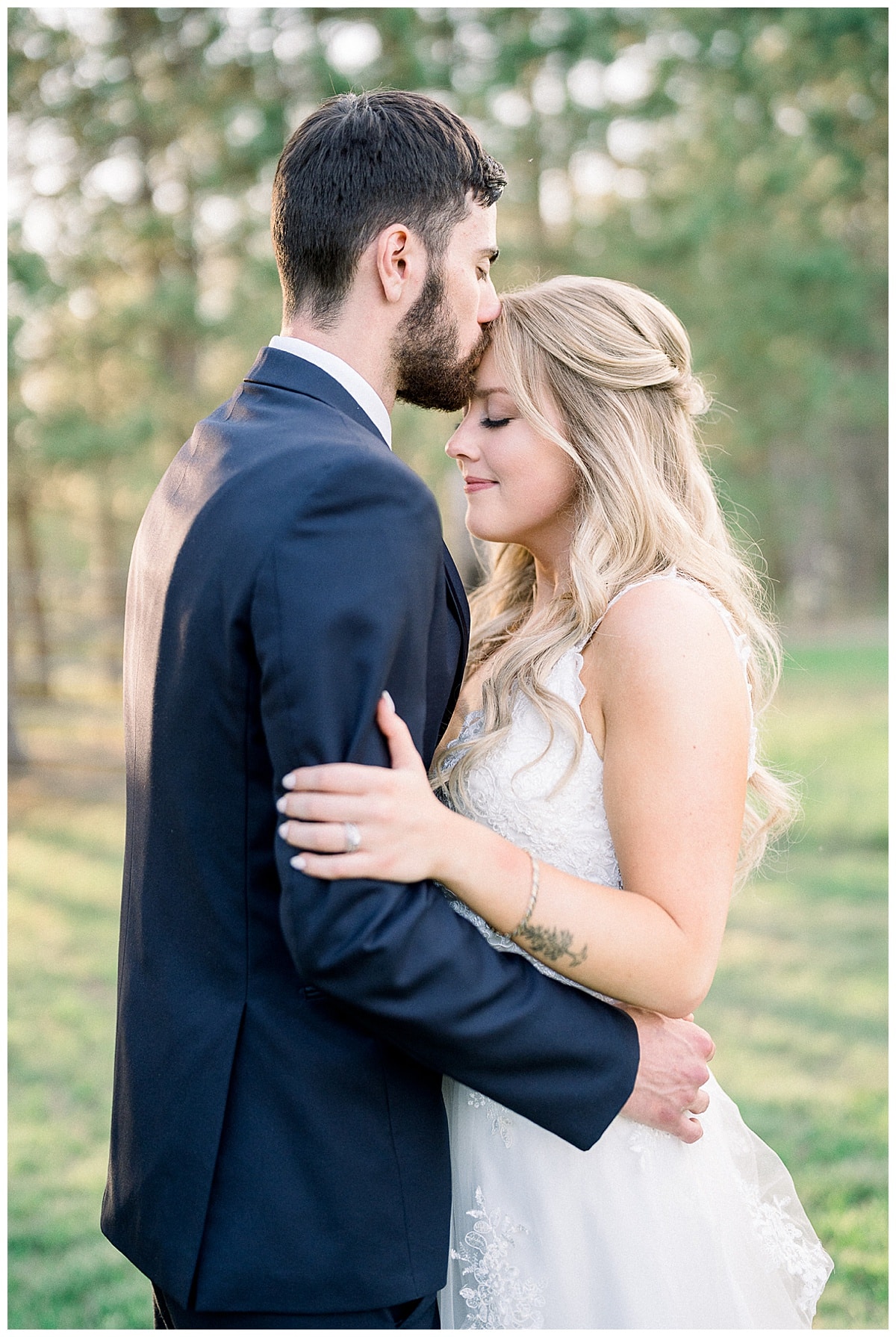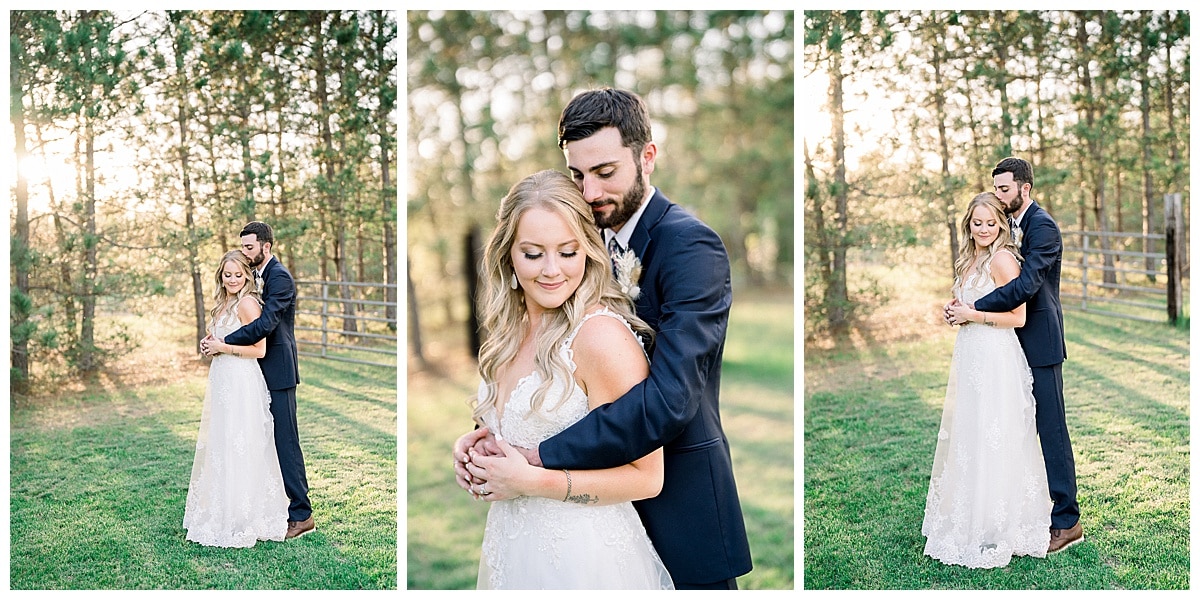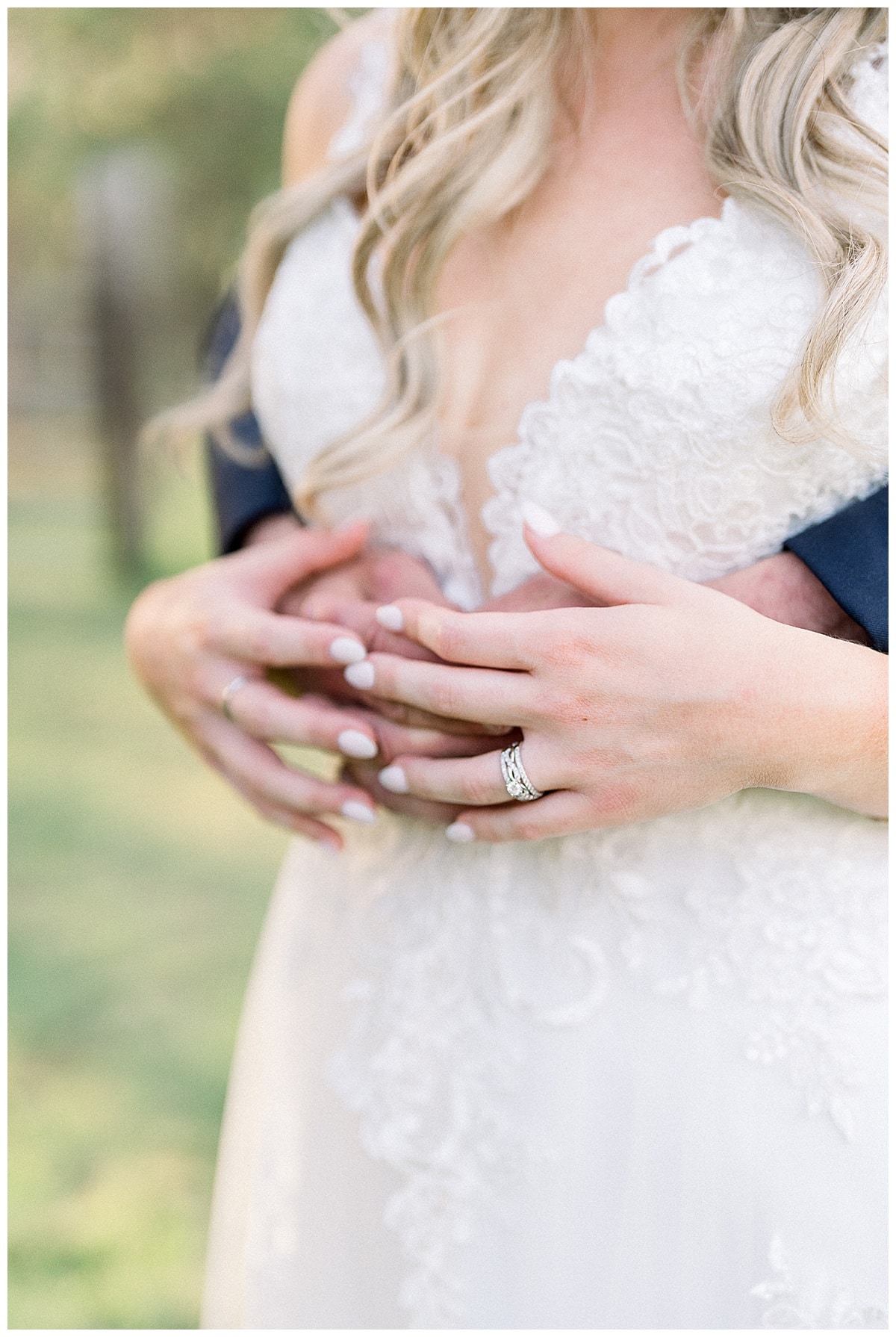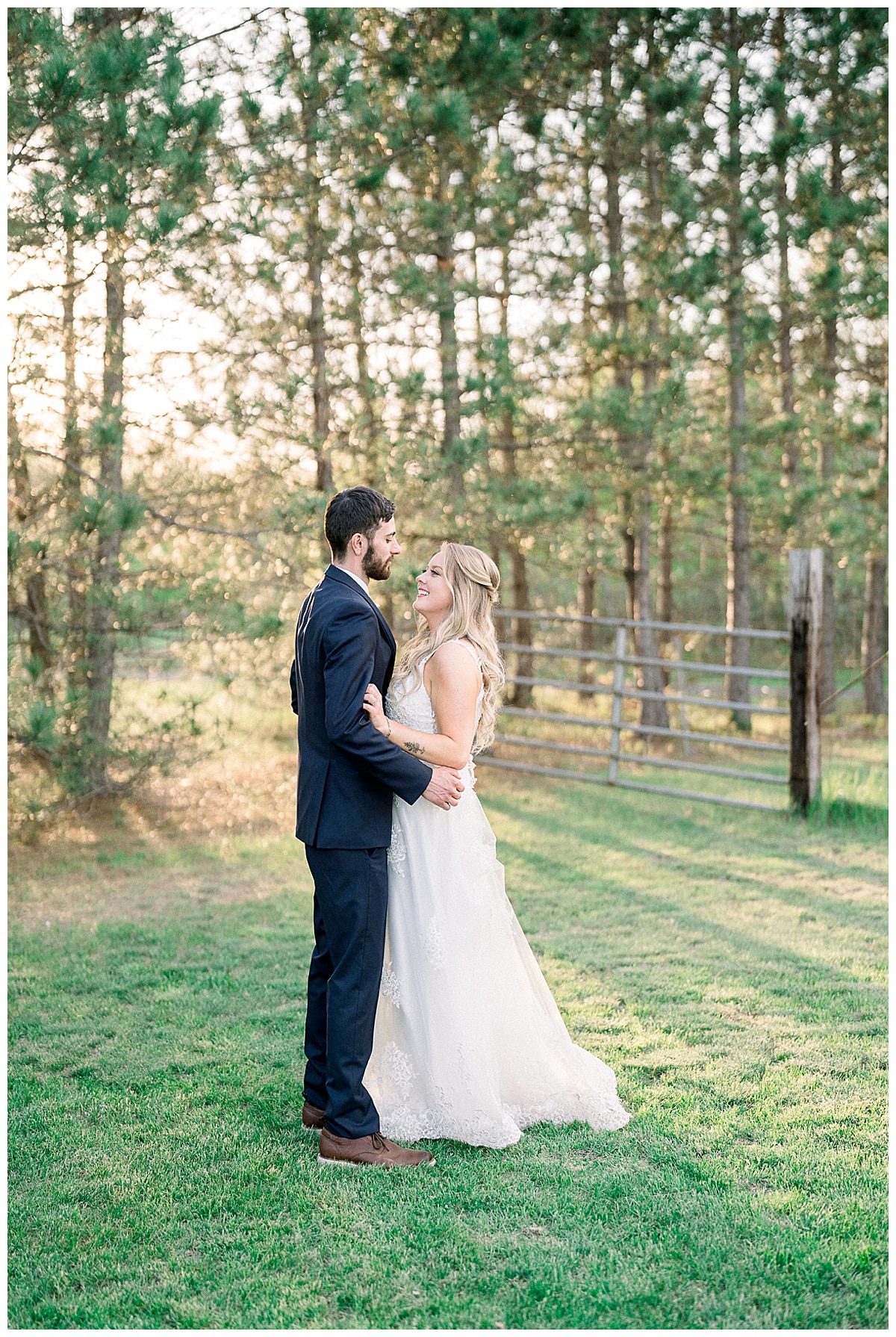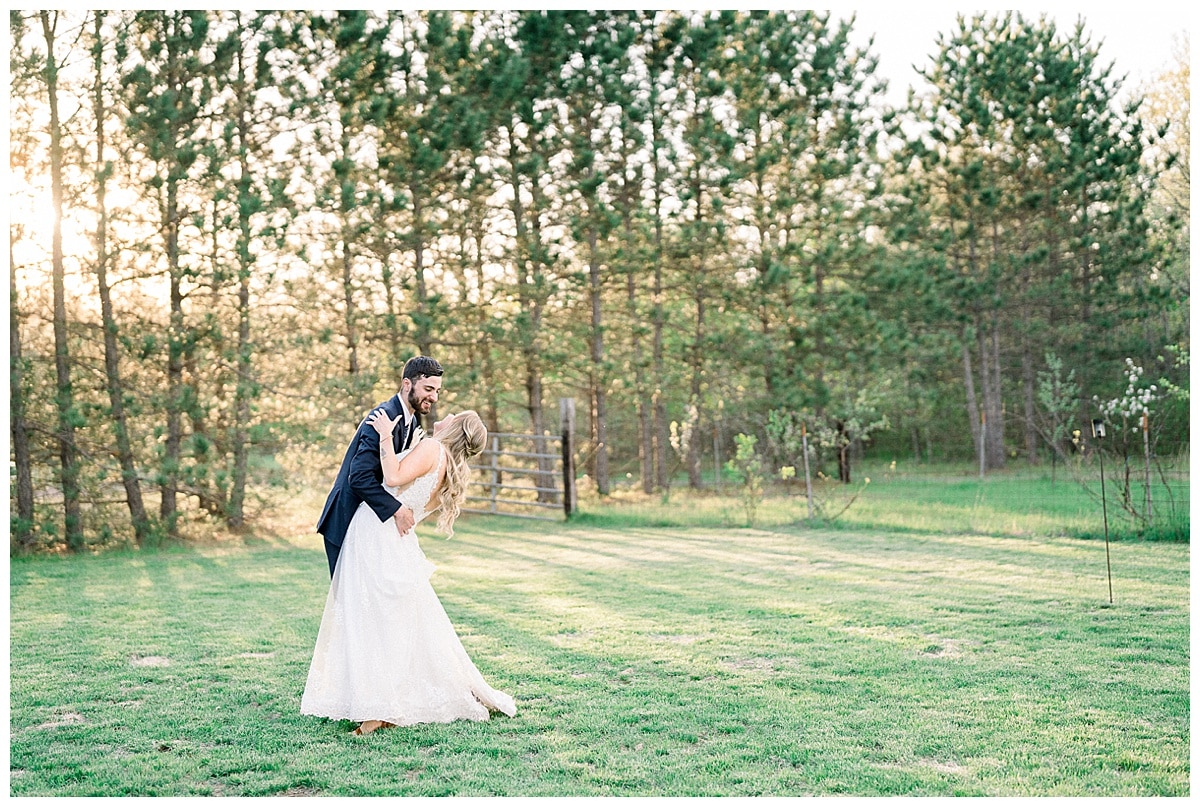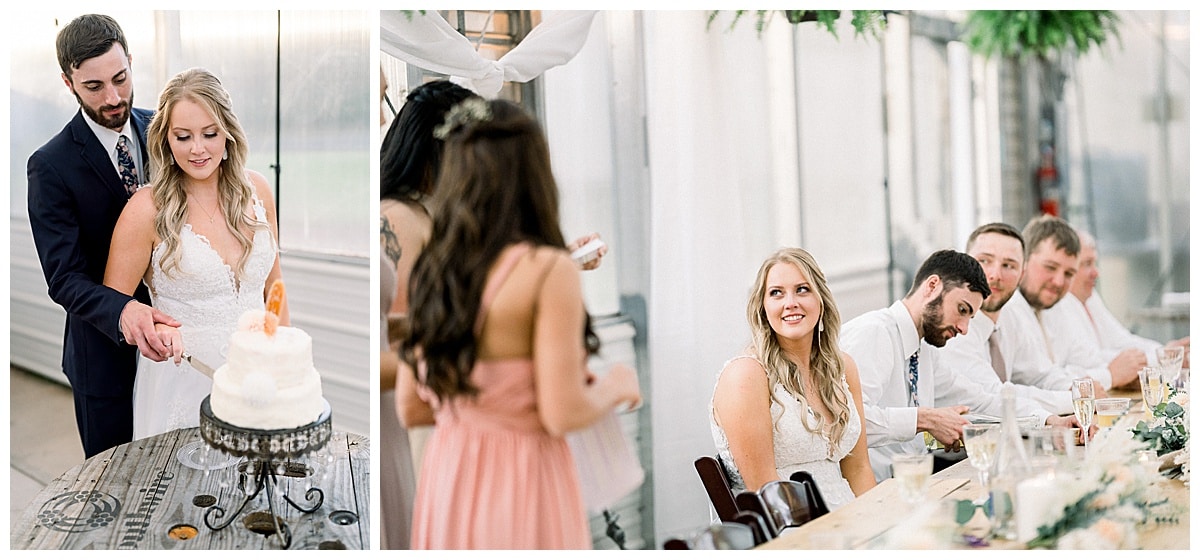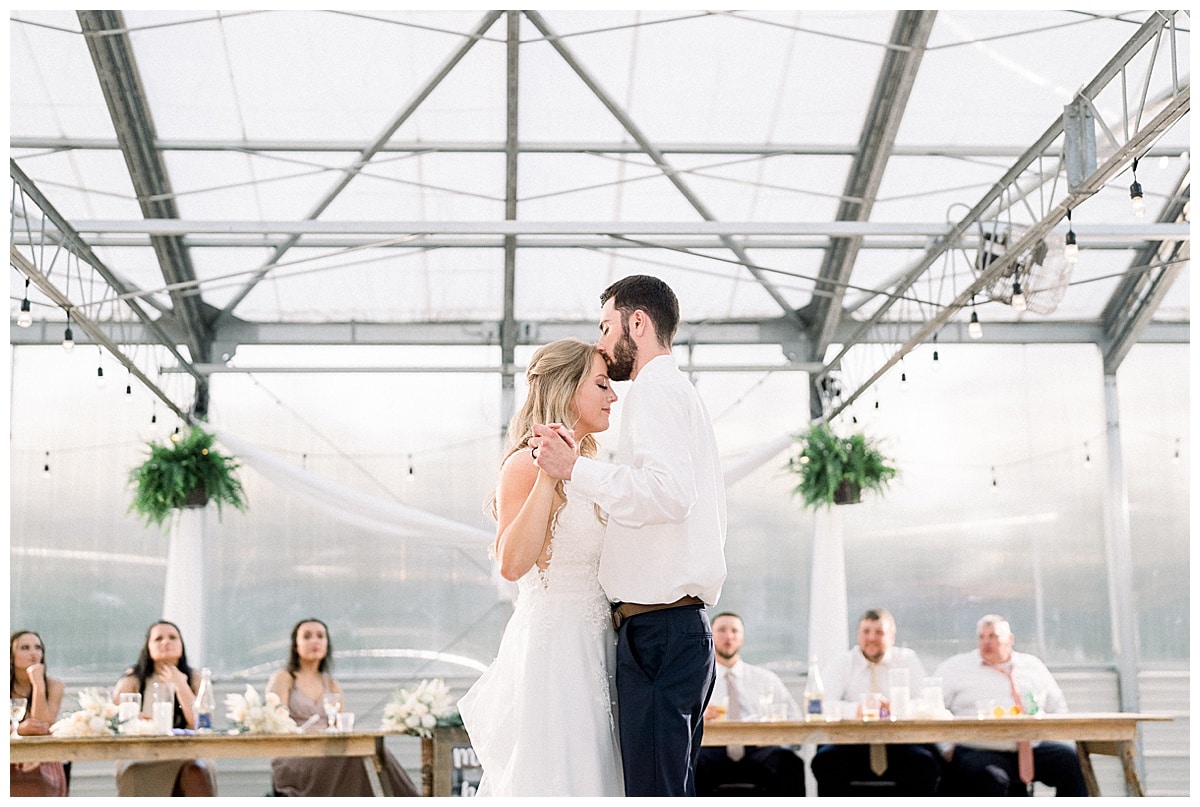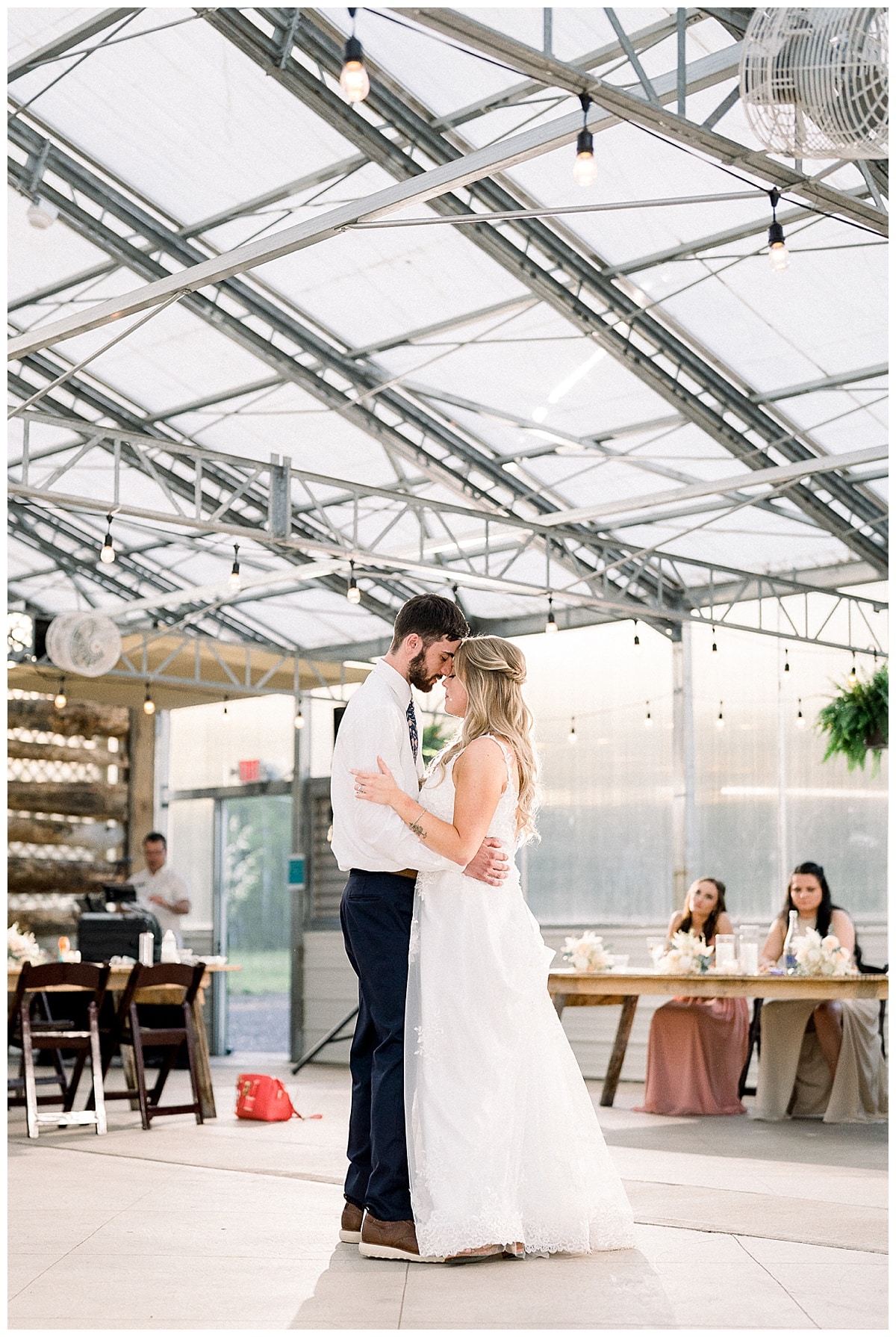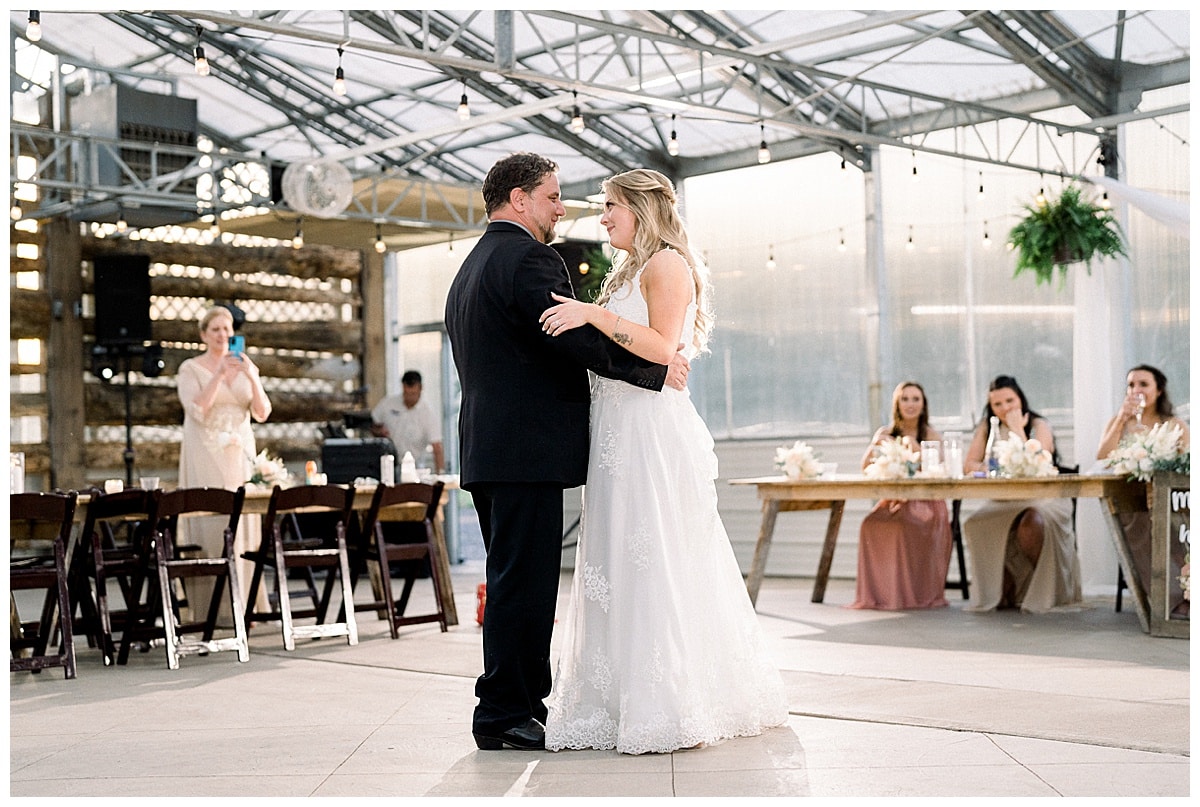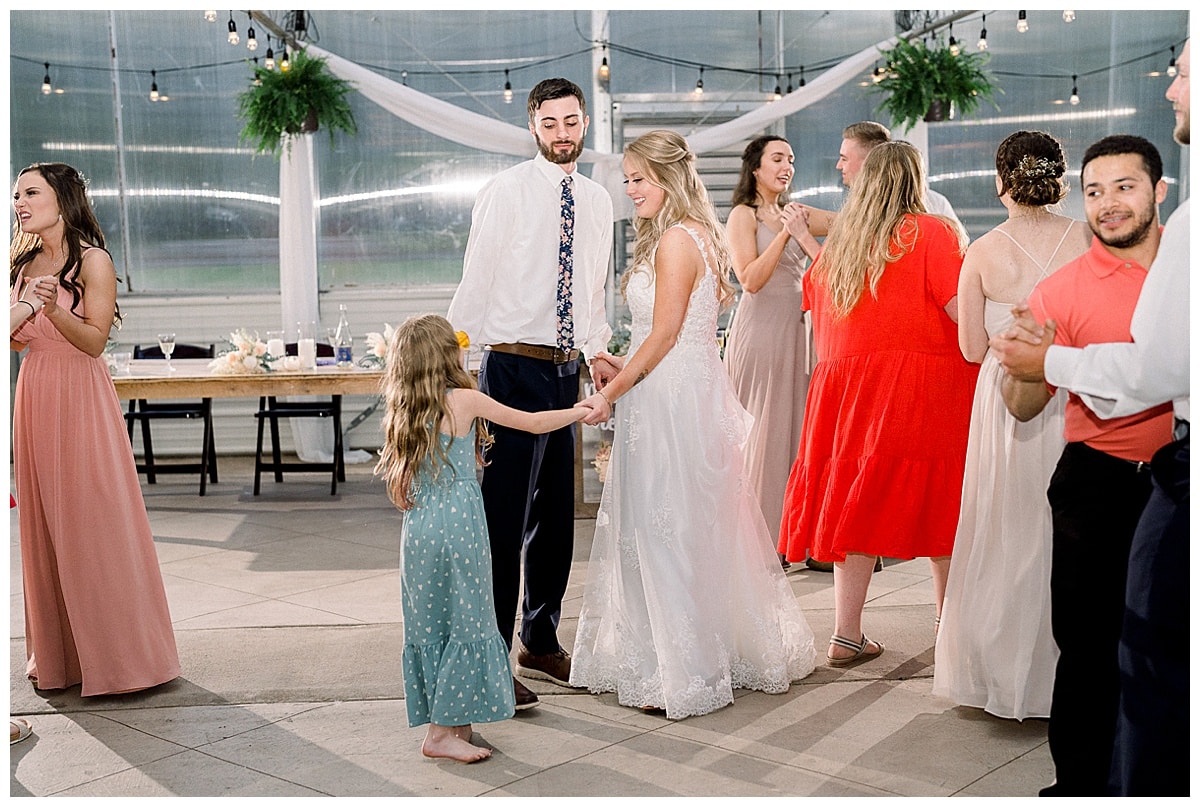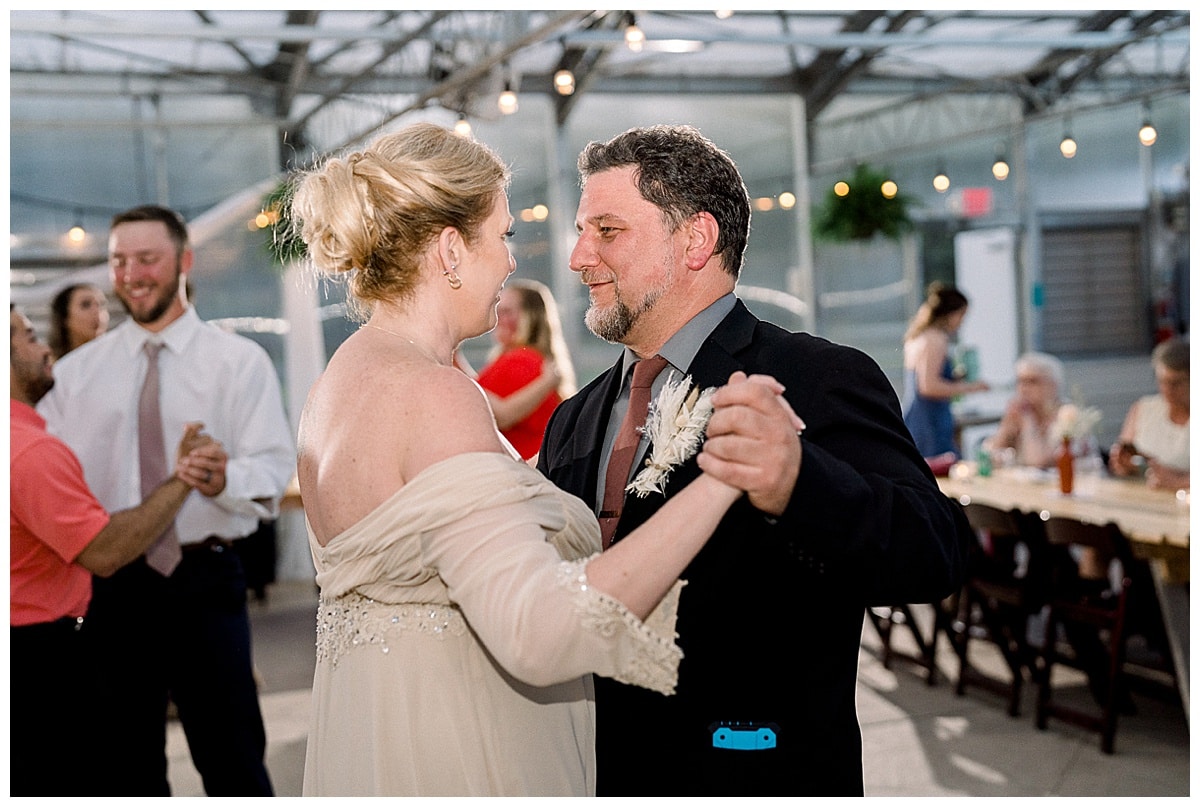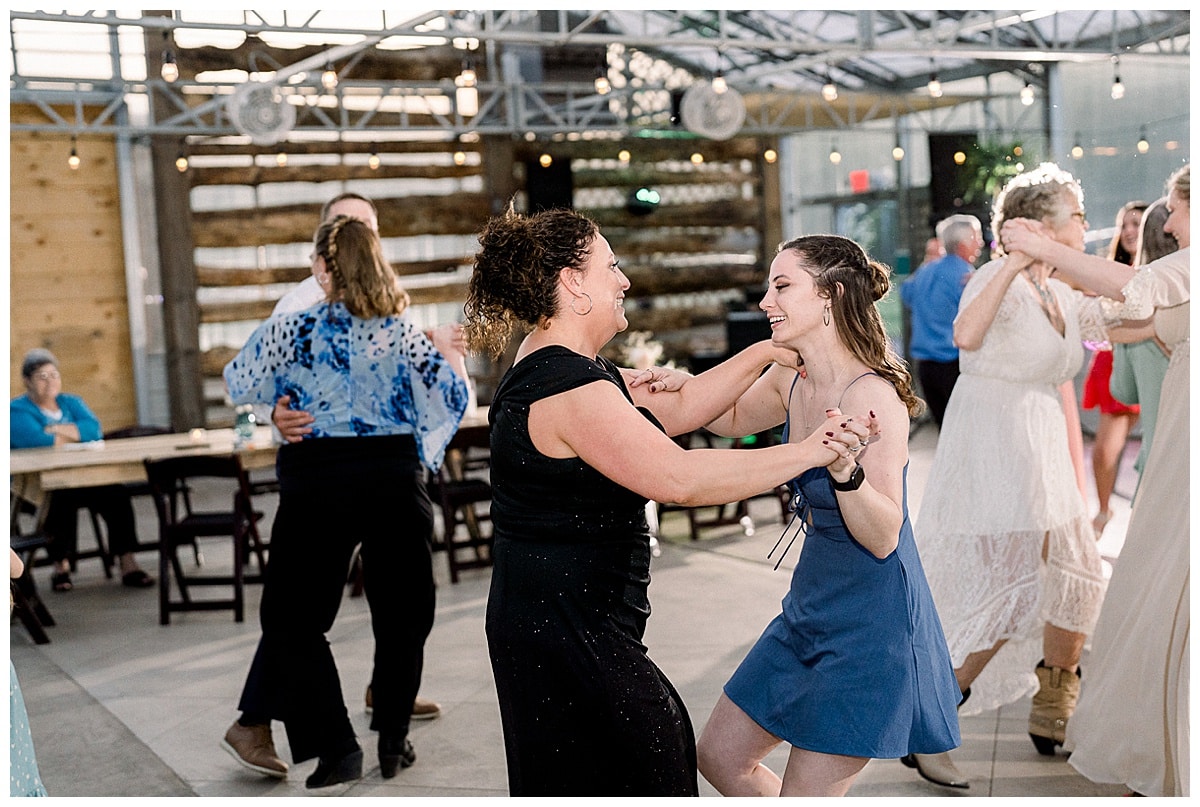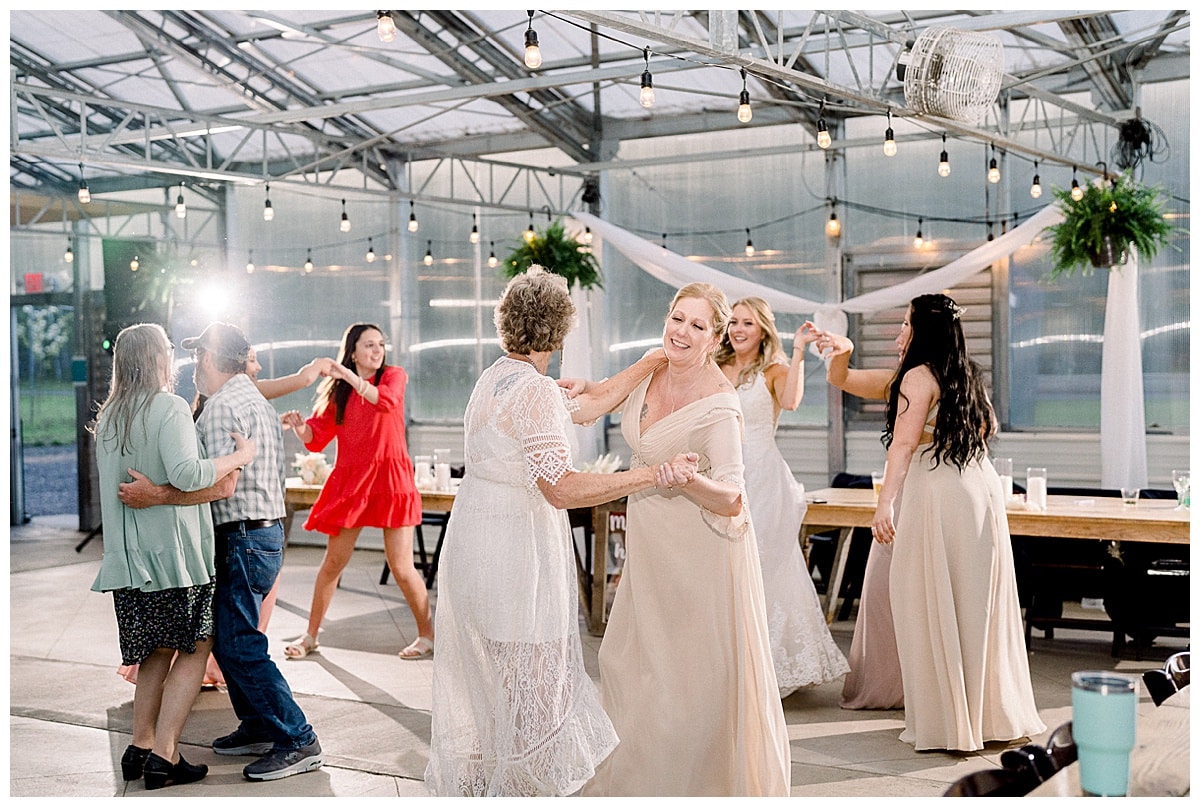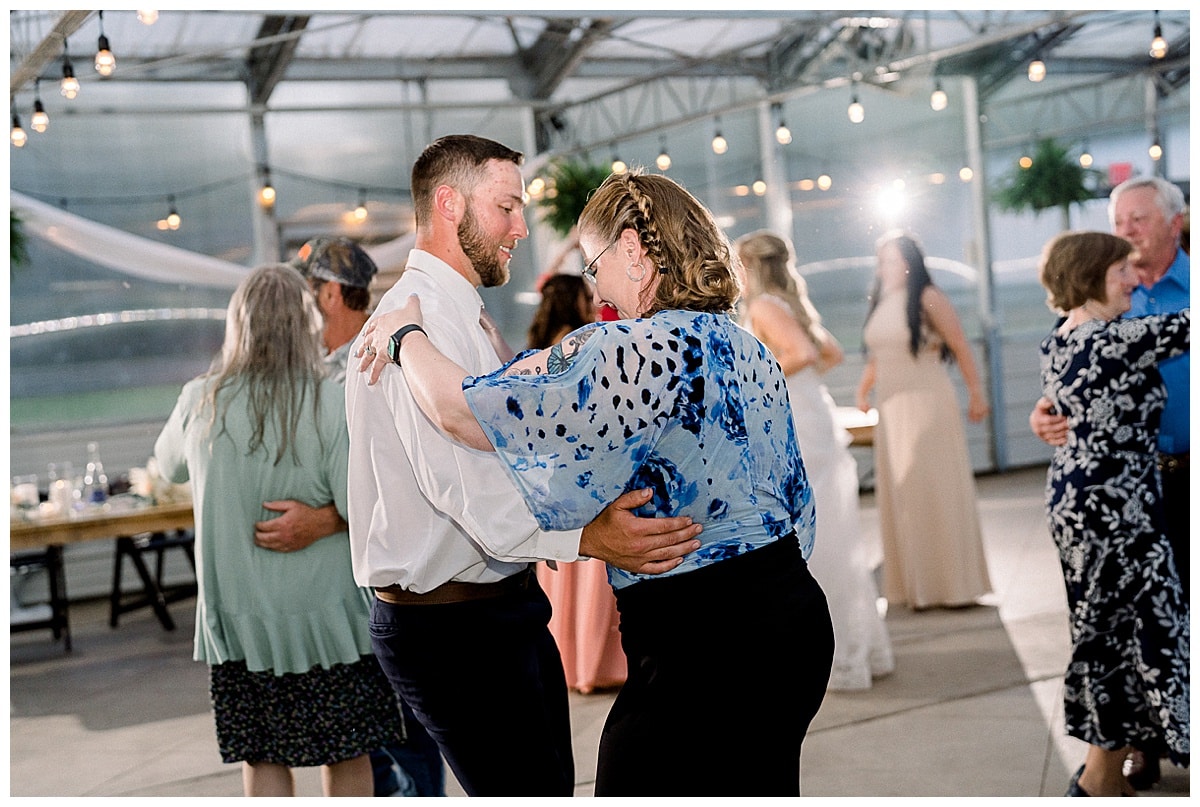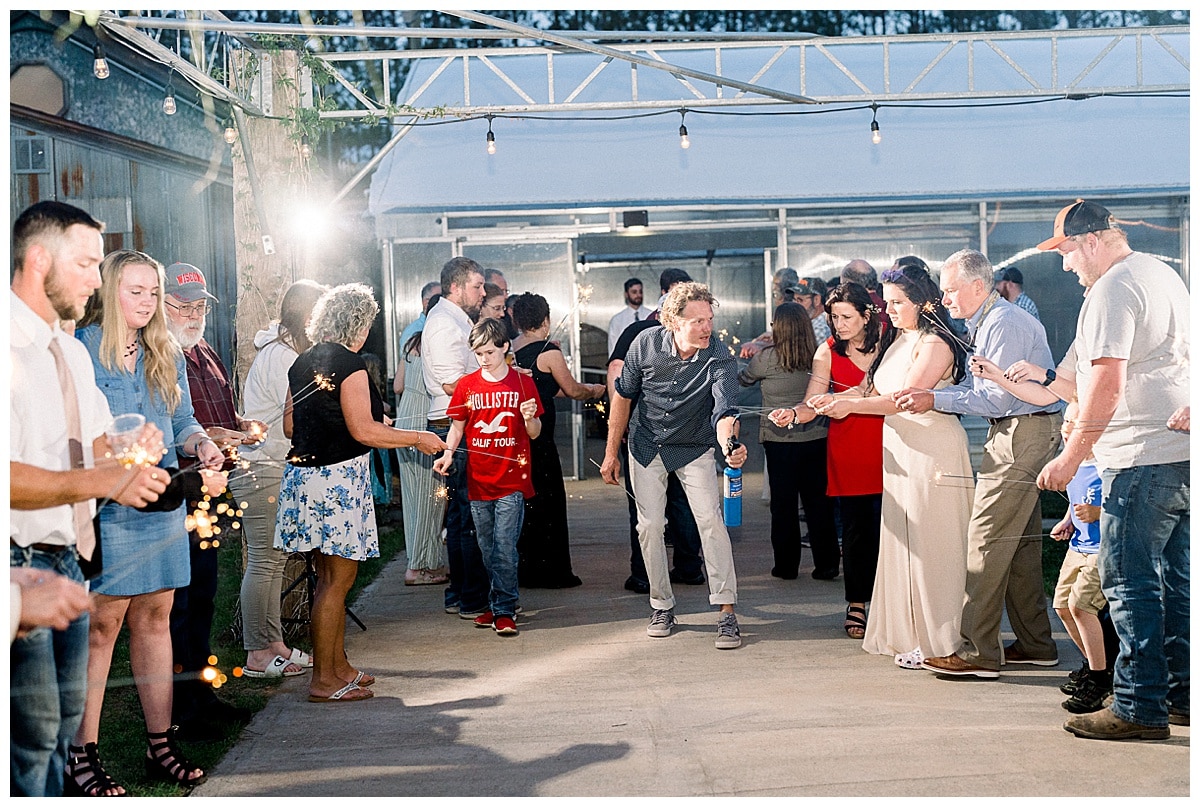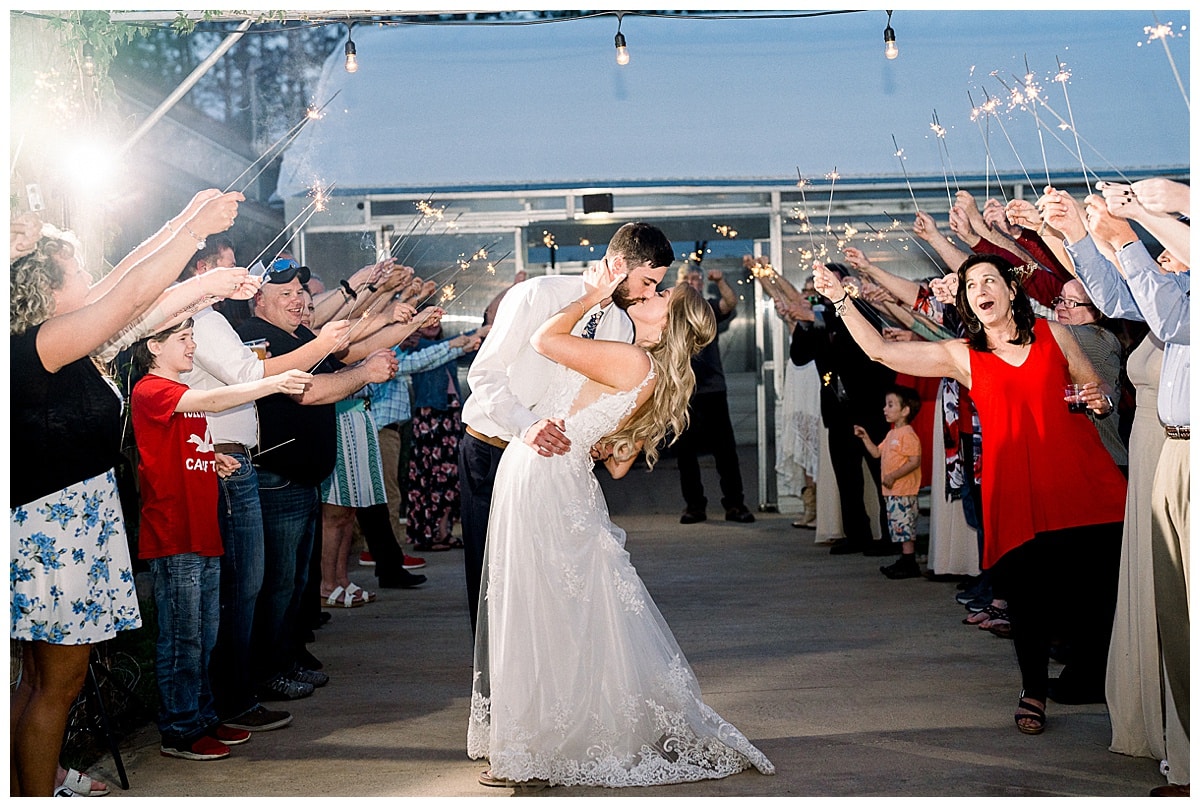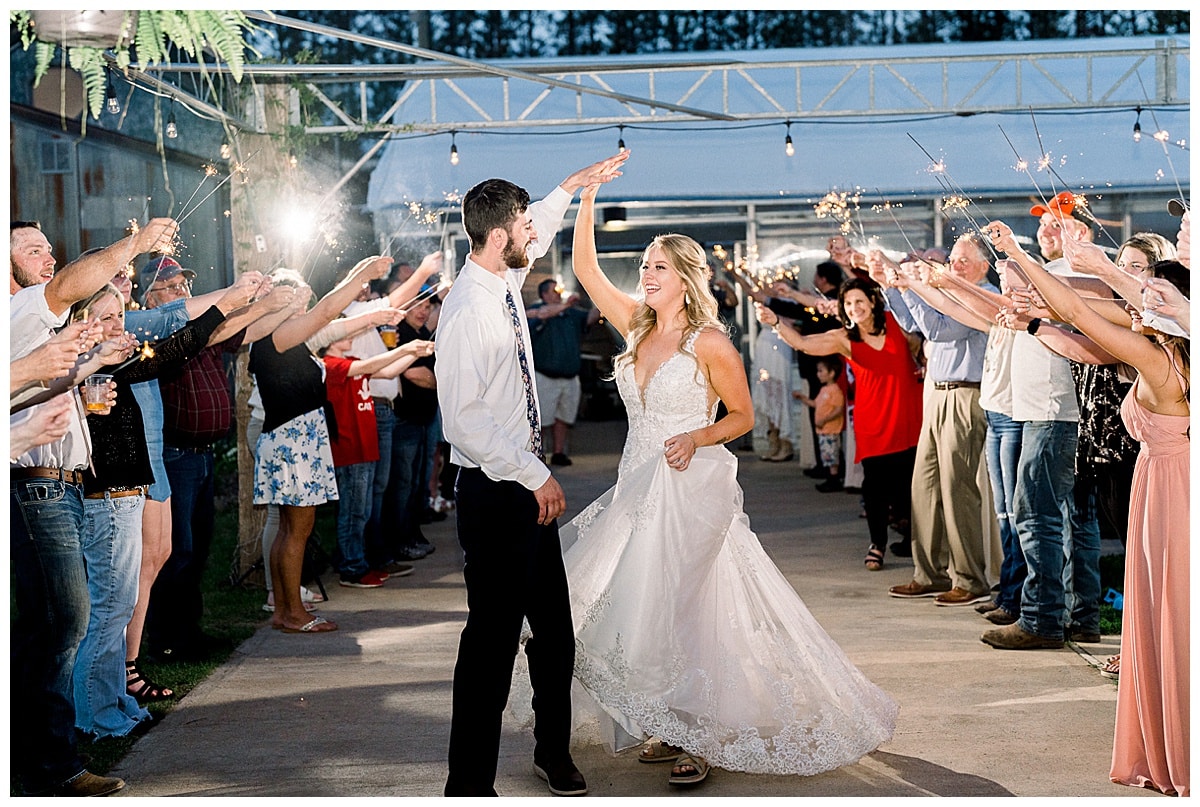 Ready to book your Solon Springs Atrium Wedding Photographer? Contact Rachel today to see if we're available on your date!